Universities in the USA have carefully worked on their academic authority. They are famous for the quality of teaching and prestigious lecturers, and the magnificent complexes in which you can enjoy living or studying.
1. Yale University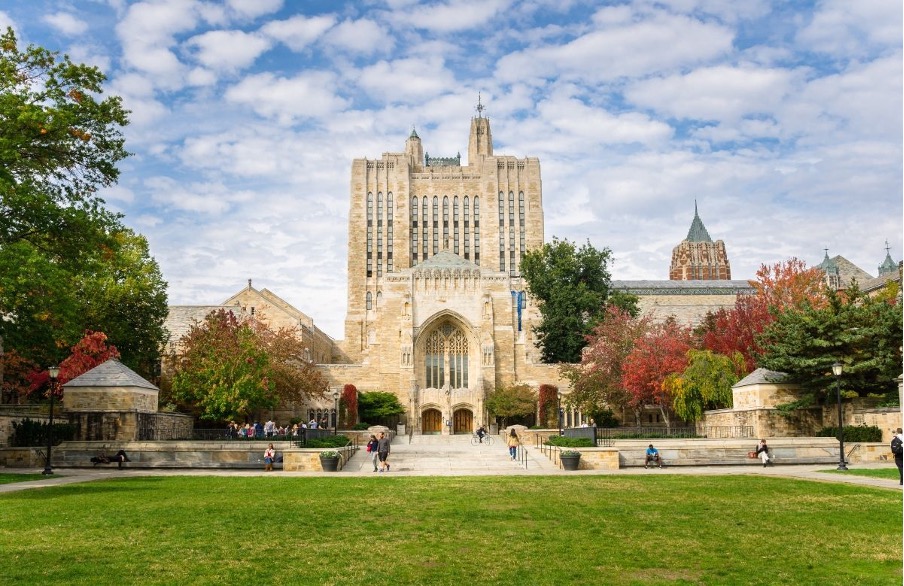 The main campus in the college covers 260 acres and includes buildings dating back to the mid-18th century. You can imagine how more than 300 years of different styles can shape the entire complex. We talk about a monumental series of works where Georgian, mid-century, and contemporary architecture trends intermingle.
One of the most impressive buildings is the Stephen A. Schwarzman Center, a dynamic hub and library dedicated to humanities faculties. The landmark was a $150 million gift by a businessman and philanthropist who strived to answer the 21st century's fundamental questions. Indeed, all extracurricular sites provide and cultivate the tradition of different cultures during the formation of a single American nation and society.
2. University of Pennsylvania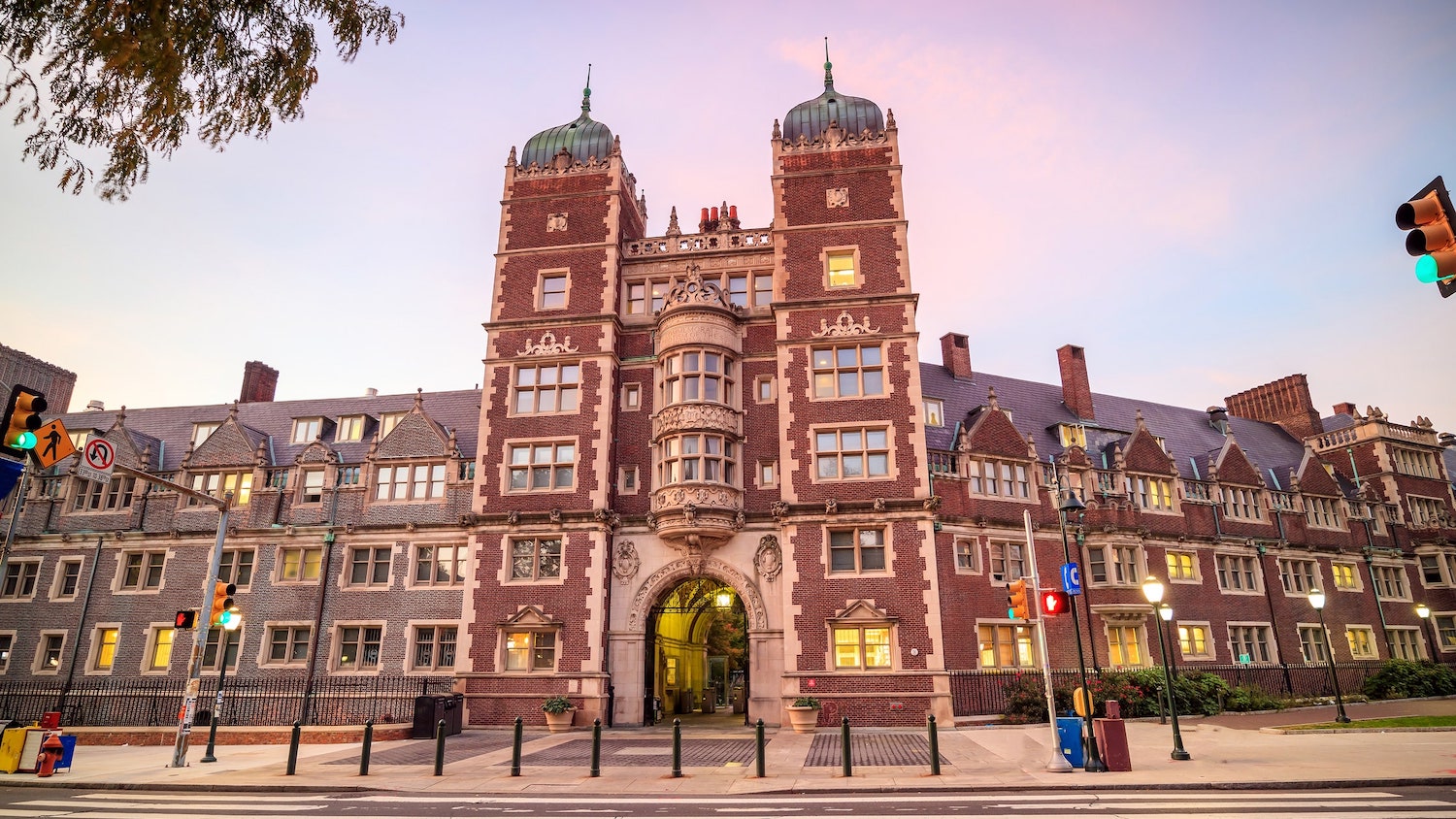 Penn has expanded to a spacious 30-acre campus with 200 buildings. It boasts many prominent landmarks on campus, including the country's first student union, football stadium, two-story academy, and the foremost business Wharton School. Penn's capacity is not limited to infrastructure and has a list of famous alumni from all areas of life.
Future architects will admire Richards Medical Research Laboratories, designed by Louis Khan, and the Fisher Fine Arts Library by Frank Furness. Together, they make a combination of fiery red brick-buildings and mid-century style.
3. University of Virginia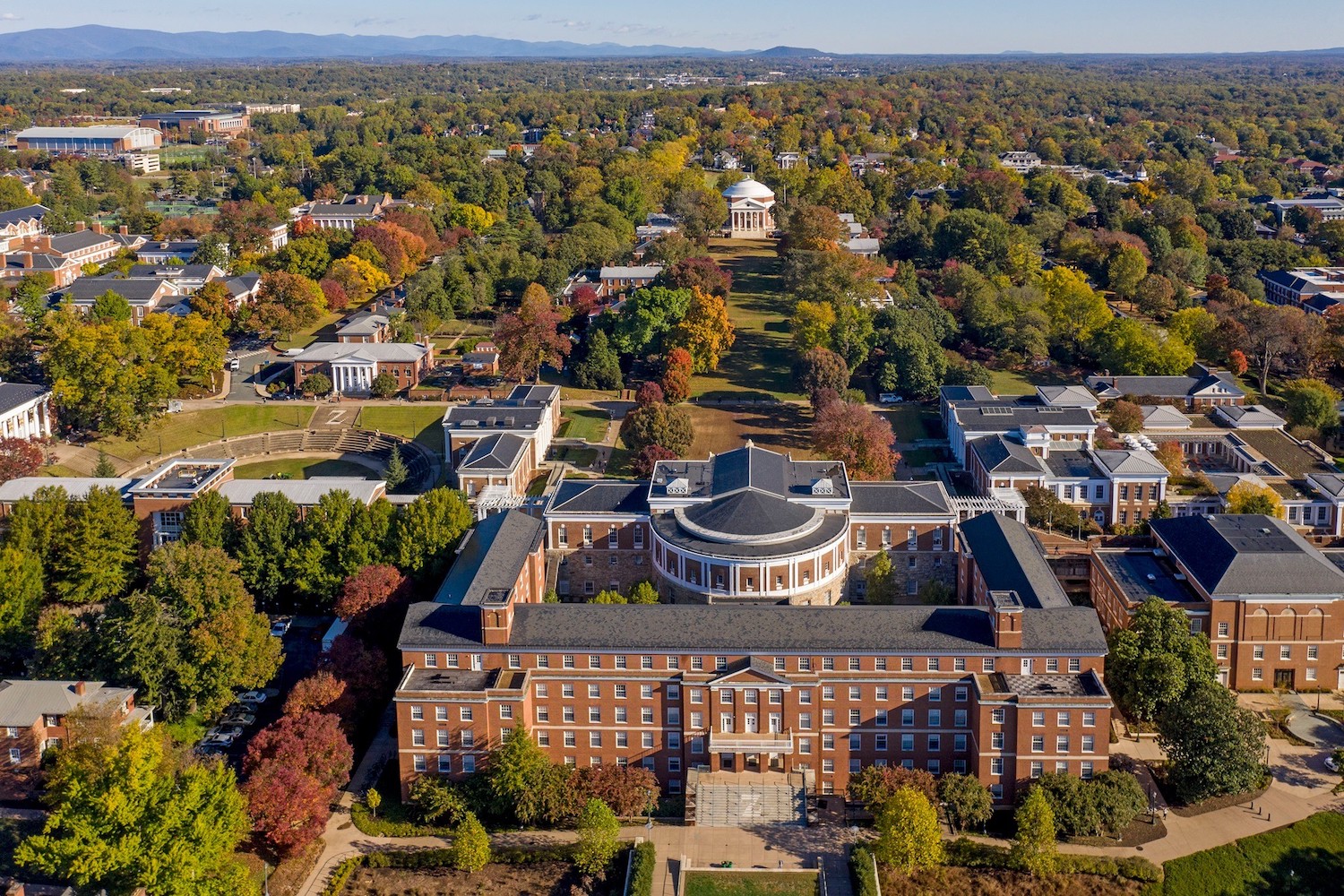 The famous Rotunda was developed by Thomas Jefferson, the institution's founder, and is inspired by the Italian Revivalist Andrea Palladio's works. Like other buildings on the campus, Rotunda combines symmetrical wings with classical mouldings. Also, there are many portico entryways.
Rotunda dominates the scenery and other Academical Village's landmarks. Visitors can join a daily tour to see its interior free of charge. The majestic structure that was opened in 1826 will never stop to amaze.
4. Duke University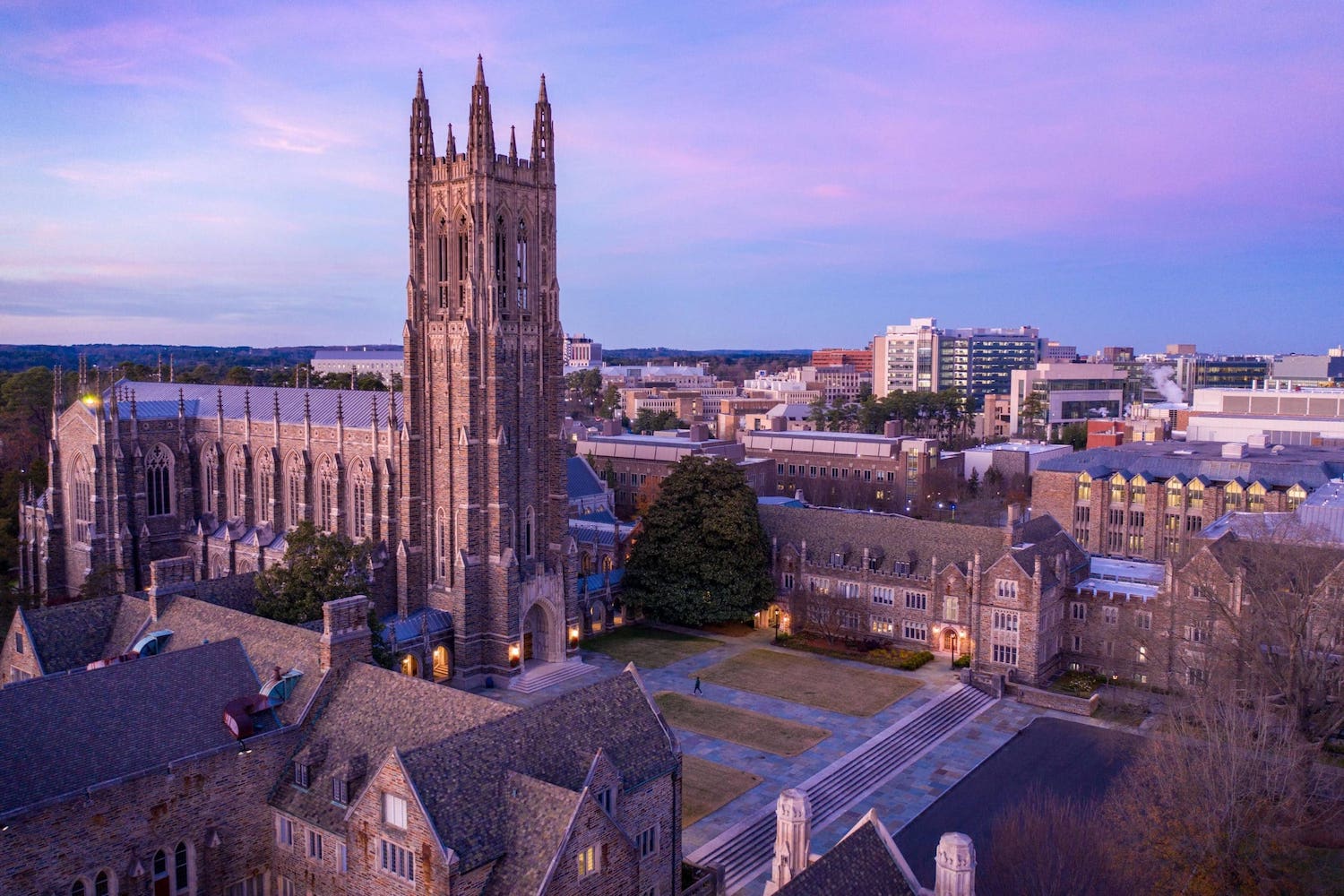 Duke Chapel is one of the finest examples of collegiate gothic architectural masterpieces. Located in Durham, North Carolina, the site can make you feel small in comparison. Indeed, this is one of the largest chapels in the USA with its pointed spires, giant stones, and pointed arches. In total, we talk about a 201-foяot high tower, 77 stained-glass windows, and a 50-bell carillon.
Julian Francis Abele, a famous African-American designer, placed this public structure at the end of a 5-mile walking path. You will pass through a greenhouse and eventually have a picnic with a nice photo to preserve the memory.
5. Florida Southern College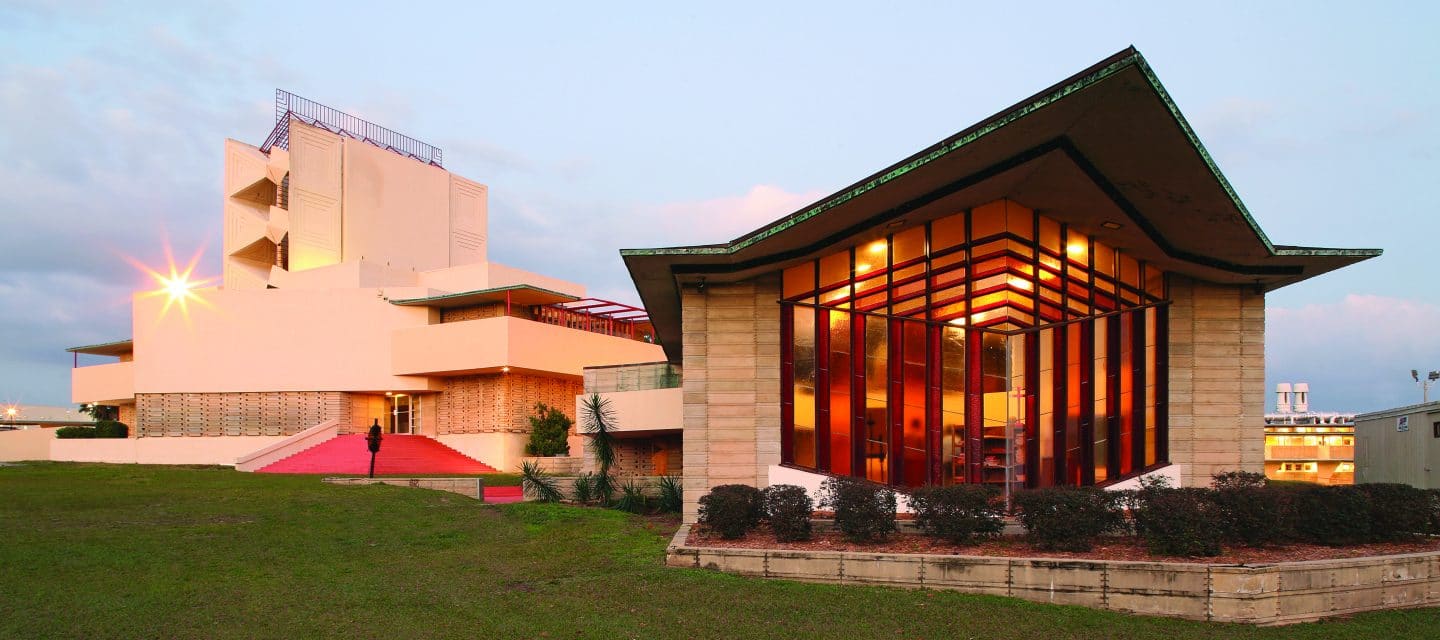 It looks like Frank Lloyd Wright has decided to compile all his works in this relatively small Methodist establishment. Even though the institution is not widely recognised in the United States, it's still a don't-miss spot for all who admire the famous architect's works.
The entire tour covers ten different sites on which Wright worked during the 1930s. His idea was to build a conservatory of tomorrow, so it's a blend of organic elements with their natural environment. Make sure to visit the Sharp Family Tourism and Education Center and the Thad Buckner Building.
6. Illinois Institute of Technology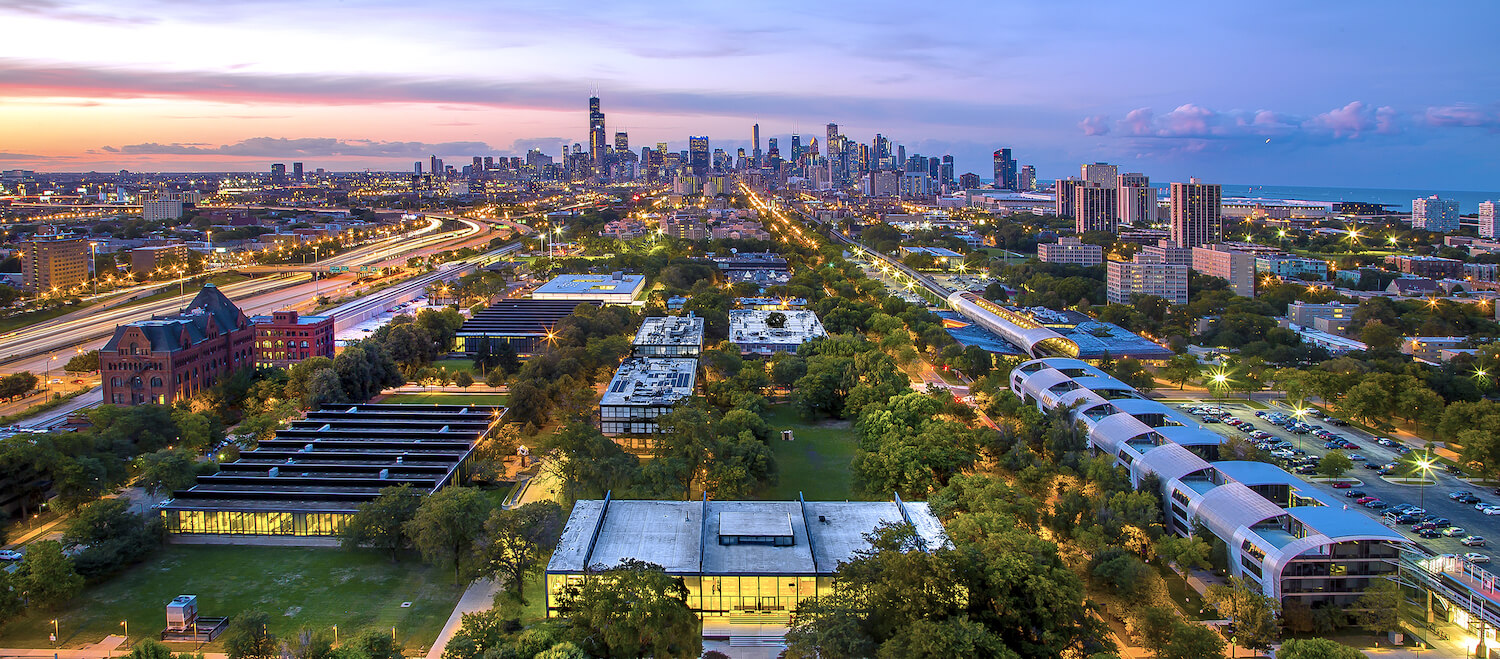 The iconic architect Mies van der Rohe was the founder and former master at the IIT architecture program. The Chicago campus was his masterpiece and a project he worked on for more than two decades. Accordingly, the centre has no less than 20 of his works, including the most significant temple to steel and glass – the Crown Hall.
You will also find the famous Rem Koolhaas' Campus Center as the only addition to the IIT since the late 1960s. Koolhaas has finished the building without any internal columns. Instead, he opted for open space and a suspended roof. The structure holds eight external columns and four steel girders.
7. Bronx Community College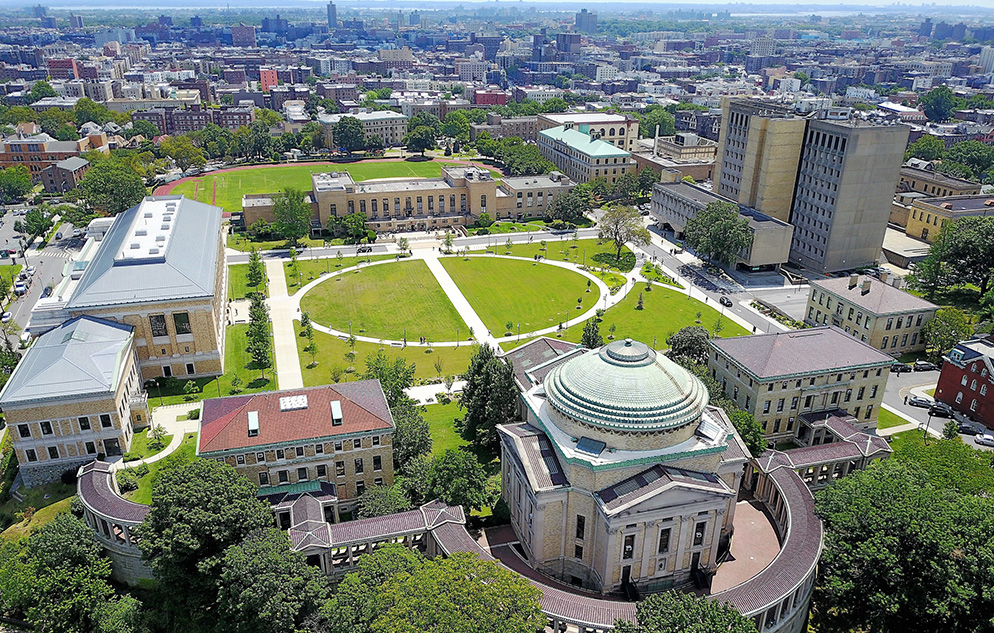 The institution that works within the City University of New York is a hidden gem of the Big Apple's infrastructure. It dominates the entire neighborhood as a unique blend of two seemingly opposite styles.
Stanford White stands behind the Gould Memorial Library and brings his classic revival style. Exteriors made of fine Beaux-Arts brick and copper are National Historic Landmarks. On the other hand, Marcel Breuer signed no less than five original sites, such as Begrisch Hall. The other author is a famous Brutalist, which you can tell by geometrical concrete structures.
While in the vicinity, you can check The Pratt Institute in Brooklyn. The complex has a couple of landmarks built and completed between the end of the 19th century and the Great War. Also, the site boasts dormitories of the famous SOM studio (Skidmore, Owings, and Merrill) and works of Leo J. Pantas.
8. Oberlin Conservatory of Music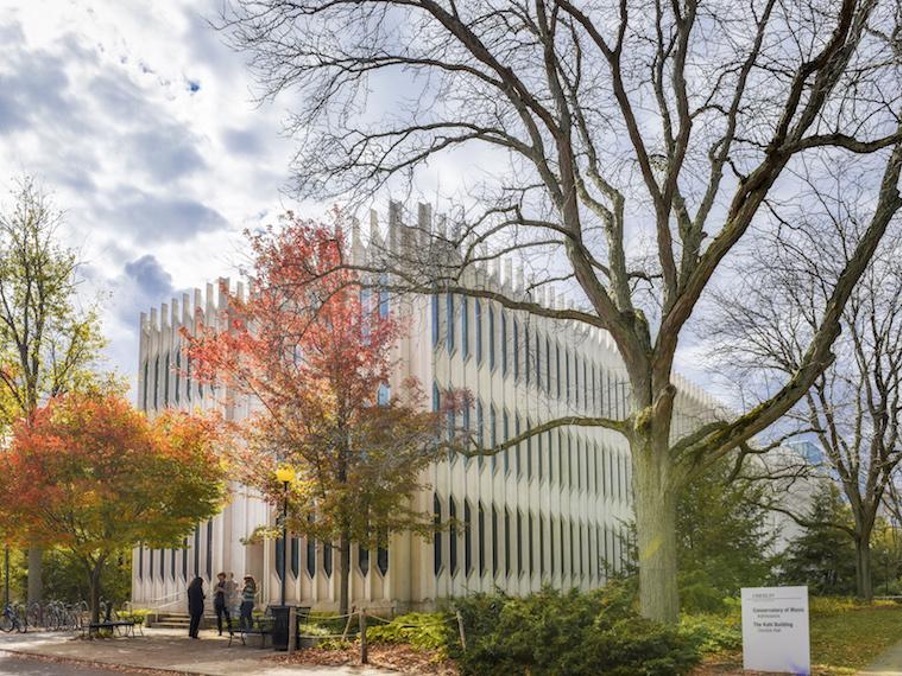 The oldest continuously operating music conservatories in the USA, Oberlin has a lot to offer in architecture. The music program takes place in four white related sites designed by Minoru Yamasaki.
Yamasaki signs the NYC World Trade Center's design for those not informed. Here, the American-Japanese wanted to rely on modern influences and incorporate them with his native country's gardens. As a result, students have both an educational and a meditation place.
About the Author
Bertha Graham is an education expert and writer who has dedicated the most of her life to teaching. She works at PapersOwl and generously shares her experience with students. Bertha also has a great experience in blogging and publications in prominent magazines and journals.
---