Do you intend to replace your existing door with a new one? Or perhaps you're unsure of what you'll need to know before getting started? If this is the case, there are a few things to consider before beginning the installation.
Every home improvement project comes with unique challenges, and door installation is no exception. When guests come to your house, the door is one of the first things they notice, so make sure t looks nice and works well.
But note that a door has several benefits apart from visual appeal. For one, the right type of door will be vital in maintaining the temperature in your home. And since the door is one of the areas where the most heat is lost, most new doors have an insulation feature that helps improve energy efficiency.
Furthermore, with modern door designs being both functional and customized according to your preference and house design, the result is guaranteed to boost your curb appeal. For instance, if you're considering to get frameless glass extensions, you may opt for glass sliding doors for a seamless look.
There are various options to choose from for door installation in Arlington. To help you out, here are the five things you need to consider.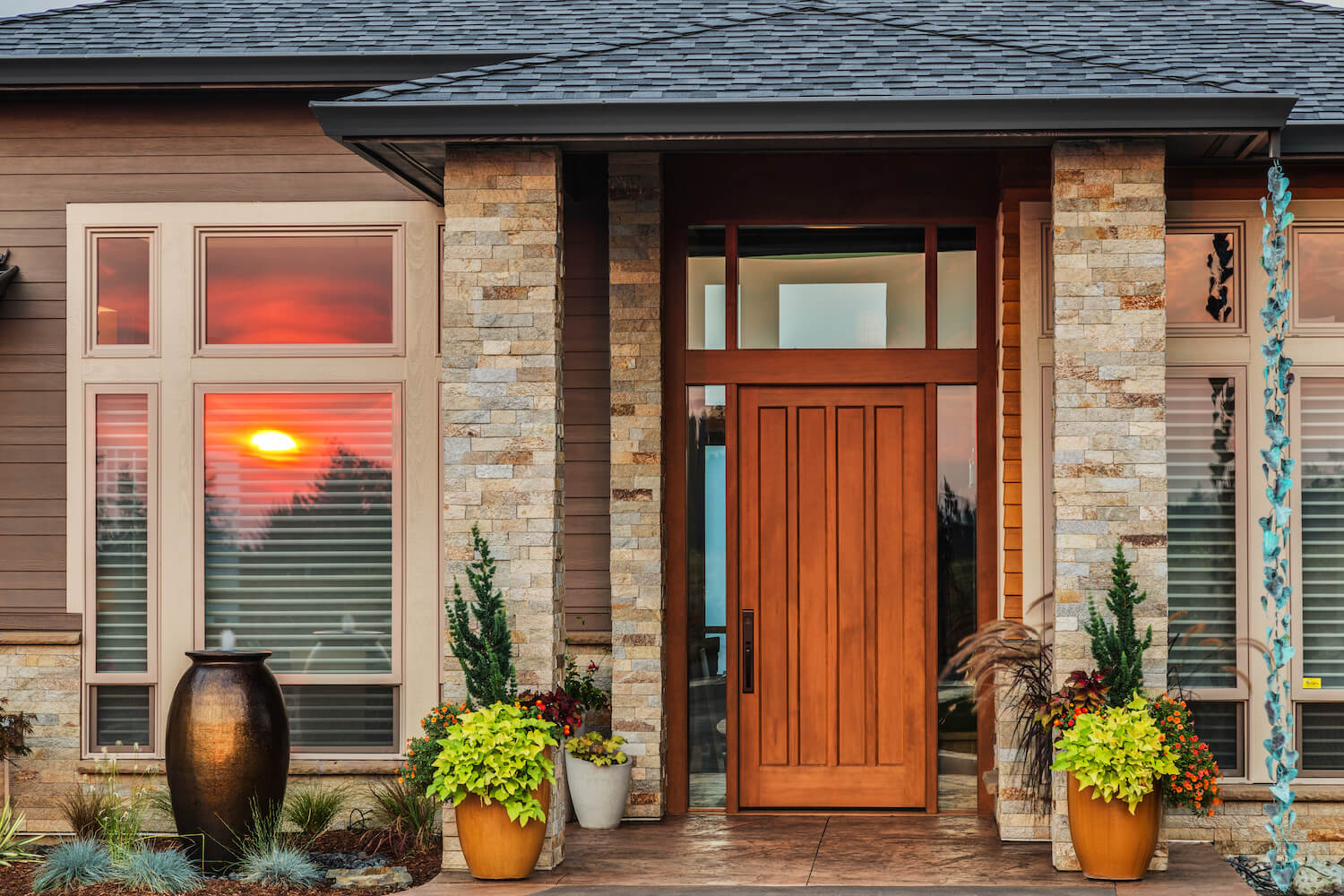 1. Door Material
If you're going to install a new door yourself, you'll need to choose from a variety of door materials to ensure long-term durability and weather protection. The following are the four most prevalent door materials:
Steel
Steel doors are sturdy and durable, making them an excellent choice for houses in harsh climates. They are fire-resistant and can offer soundproofing. In addition, steel doors are exceptionally energy-efficient and one of the easiest options to maintain.
Though steel doors have an elegant and aesthetic look, they can be easily dented and scratched. This material can be expensive too.
Fiberglass
Fiberglass doors are relatively lightweight and resistant to dents and scratches. They're also available in a number of colors and styles, making them a good option for homeowners looking for a unique door. Another advantage of fiberglass doors is they can reduce heat transfer, thus lowering your energy consumption and costs. You may even paint your door to make it look like natural wood with faux grain.
This type of material is low to no maintenance. However, fiberglass doors can be difficult to trim, making them unsuitable for doors that aren't standard measurements. This option is also more expensive than other types and requires an experienced installer due to its full unit frame.
Wood
Many homeowners like wooden doors because they have a vintage appearance. They may also be stained and painted to complement the interior design of any home. In addition, wooden doors have a great look and feel. Since these doors are considerably heavier, they're sturdy and can hold up over time. Furthermore, they can block unwanted outside noise, providing a sense of privacy in your home.
They are also a good alternative for homeowners on a budget due to their durability and low cost. While wooden doors are sturdy, they require more maintenance than other door materials. They're more susceptible to rot, warping, and termites.
Aluminum
Aluminum doors are reasonably inexpensive, durable, lightweight, and have sound-insulating. They're also low maintenance, making them a perfect door for properties that are subjected to harsh weather.
This fire-resistant door material comes in a wide range of styles and colors. Hail or other flying objects, on the other hand, can easily dent aluminum door frames. They also have higher installation costs.
2. Security
Another key factor to consider when installing a new door is security. Aside from security, doors can increase your home privacy by blocking views from the exterior.
Adding a deadbolt lock, strengthening the doorframe, and using a high-security door lock are all options for making your door safer. Having a secure and safe door can give you peace of mind.
To add an extra layer of protection, you might want to consider purchasing a door viewer, door alarms, or door peephole cameras.
3. Style Options
You'll need to pick between many door styles before putting a new door in your home. Both interior and exterior door design options are functional as well as aesthetically pleasing. Here are some of the most popular door styles in modern homes:
- Hinged door: A door that swings open on hinges, typically found on the exterior of a home.
- Sliding door: This door style slides along a track, making it ideal for tight spaces. This type of door is commonly used as an interior door.
- Barn door: A door that slides horizontally across a wall or doorway, often used as an interior door.
- Dutch door: This door is divided in the middle and maybe opened from the top or bottom. This door style is typically used on a home's exterior.
- French door: A door with glass panes that open in half and hang on hinges. French doors are typically used as interior doors.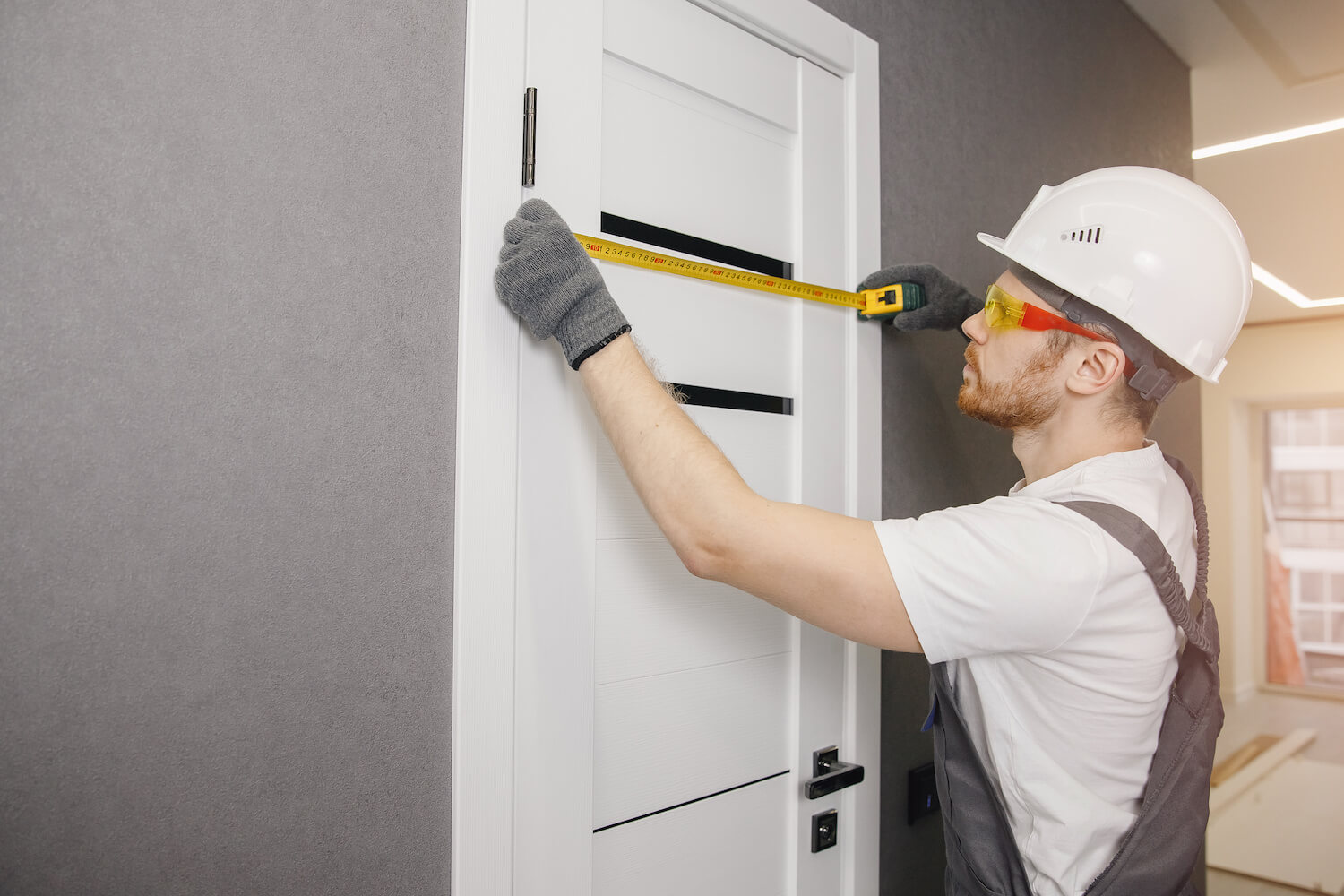 4. Door And Frame Fitting
While door installation is a fairly straightforward process, it is critical to keep the door size and frame measurements in mind. A door that doesn't fit well can cause air leakage and energy loss, as well as pose a safety threat.
Since getting the precise measurement can be a tedious task, hiring a professional door installer might be your excellent option.
5.Consider Your Taste And Preferences
Doors come in various designs and shapes, and you may select one that best suits your tastes and preferences. You may transform the look of an entire room by changing the door style.
There are door colors to match any decor, door designs to complement your home's architecture, and unique door styles to stand out. You can go for a traditional, modern, or understated door.
Conclusion
Doors in your home play a vital role in both aesthetics and security. It's important to choose the right door for your needs and to have it properly installed. If you follow the advice in this article, you'll be able to choose the appropriate door for your home that meets your requirements.
Author bio: Jessica Royer Ocken is a home design enthusiast. She's also a quality directory of door information and resources.
---