3D architectural visualization presents a graphical representation of the object, allowing you to evaluate the future structure. You can present the external features of the planned structure by demonstrating the project from different sides in photorealistic graphics.
Why Architecture?
Architectural visualization is a graphical display of an object that allows you to evaluate and present the external characteristics of any future structure.
3D visualization of the exterior allows you to take the discussion with the customer to a completely new level and significantly reduces the time for making a decision. Visualization is much more understandable to a potential consumer and future customer than drawings and sketches. It effectively presents the project, contributing to a positive decision of the investor.
Architecture Visualization
The development of architectural 3D visualization allows you to clearly demonstrate what the building will be like, the construction of which is planned in the near future. Three-dimensional visualization allows you to consider in detail all the parts of interest even before the start of construction work, which allows you to make changes in the event of any design flaws. In addition to developing the exterior of the building, attention is paid to technical details, which include stage lighting, quality materials and the ability to view individual architectural elements.
The design project of architectural 3d visualization consists of two images that are not similar to each other. The first image is drawn by hand using basic descriptive geometry. The second image is projected in a professional computer program. In modern practice, several universal programs are used that allow you to create high-quality three-dimensional pictures.
3D visualization is needed in order to be able to view a picture of a future project that is outwardly indistinguishable from reality, while assessing the planned construction costs and choosing the best option that will suit all parameters. Having made a 3d visualization, you can find a reasonable solution to unforeseen problems and eliminate possible errors in the project, which can lead to problems during construction work.
How important is architectural 3D visualization? Every year, 3D visualization is becoming more popular for firms working in the design and construction industry. Three-dimensional visualization is useful not only before starting construction, but will also help in the sale of real estate.
For the investor, the use of three-dimensional architectural design also plays a special role. Indeed, in addition to bare numbers, it becomes possible to see what the building that has not been built yet will be like. It is extremely difficult for a person ignorant of drawings to understand the main essence of the project, based on sketches or drafts.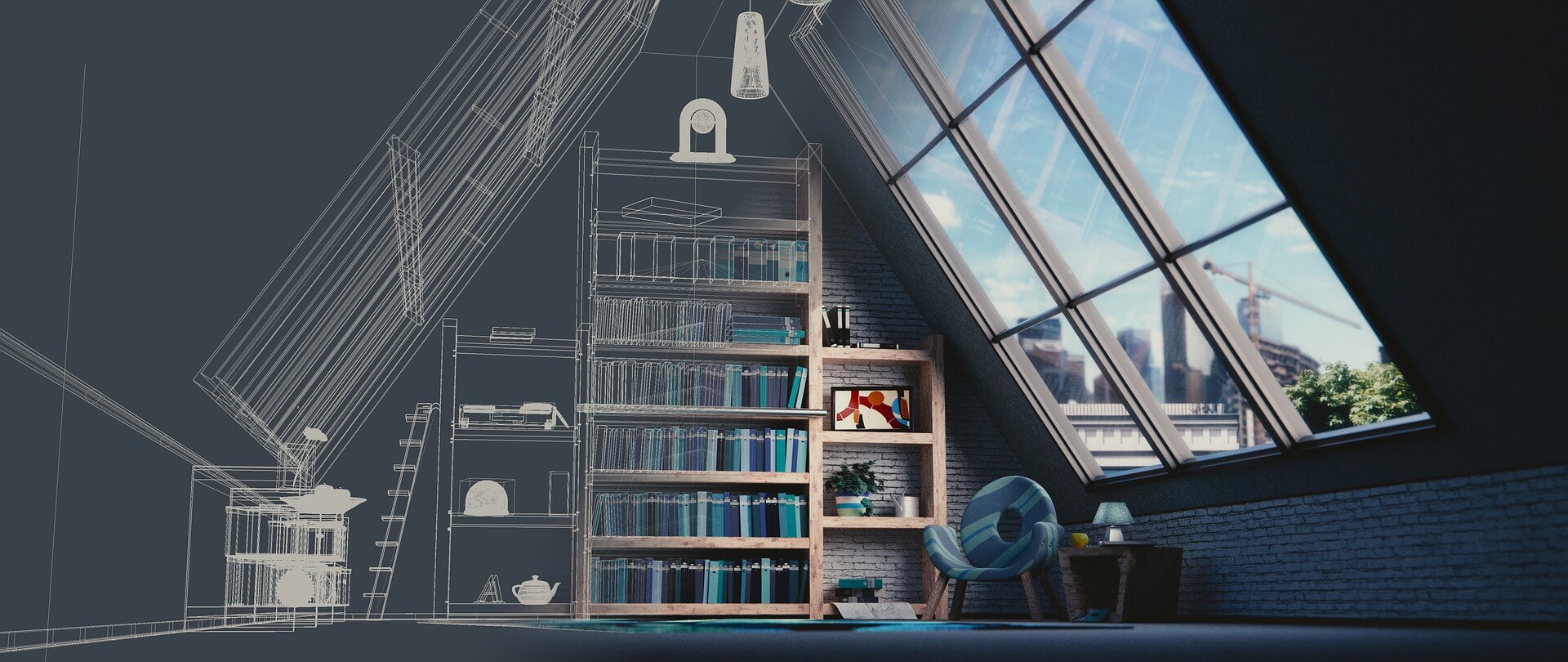 image © Lennart Demes
Software for 3D Visualization
In principle, 3D modeling and visualization programs can be conditionally divided into several groups:
- Programs for modeling volumetric objects;
- Programs more focused on work with construction and architecture;
- Specific programs.
- Universal programs.
The first group includes a huge number of paid and free products that can be used by both beginners and narrow-profile specialists. Most often, 3D modeling programs are used to create special effects in cinematography, animation, and advertising.
The most widespread of these are programs such as Blender and Maya.
Blender is the most popular free 3D modeling software. The developer managed to combine in one editor a large number of possibilities for working with one object. In addition to developing a shape, giving it the desired texture and appearance, the program allows you to make videos, animation effects, and even create interactive game applications.
The disadvantages of the program include a rather complex interface, which will not be easy for a beginner to understand. However, the program has developed support in social networks and youtube channels, where they describe in detail how to work with this editor.
Maya is a recognized leader in this segment of programs. This editor is used by the largest producers of the best animation like Pixar. The process of learning all the tools of this software product will take a lot of time and money. But, all investments will pay off with interest with a huge number of opportunities that will open to you with the proper level of knowledge.
Maya provides all the nuances for a live image transfer - the effects of applying textures to hair, liquids, and grass. Thanks to these technologies, modern animation allows you to achieve a high-quality product.
The second group of software includes AutoCAD and ArchiCad. It is worth noting that working with these programs isn't as easy as pie. You need professional help which perhaps can come up with your project or at least give you a precise guide on software. Specialists at Engre platform could help you easily cope with this task. Thanks to a wide range of services, you will definitely find what you have been looking for for so long.
The programs have completely different interfaces, but they have similar tasks. The main function of these programs includes work on two-dimensional elements: plans, drawings, and sections. For the most part, the tools in these graphical editors contain information about wall thicknesses, standard doorway dimensions, and floor heights. These are professional engineering editors who have a low level of elaboration of a three-dimensional image.
In the ArchiCad render window, you can make a simple model, but to make the image livelier, you need to save the file and process it in a special program, for example, 3DsMax.
The third group of specific programs includes, for example, ZBrush. This reactor is designed to simulate the sculpting process in a computer environment. In addition to the standard characteristics of the width, length, and height of the object, depth parameters are added to it. This allows you to work out detailed portrait projects with lively facial expressions and high realism.
The top three software products for engineers and architects include Autocad, Revit, and Archicad. We propose to analyze in detail the capabilities of the programs, as well as see their pros and possible cons.
It is difficult to attribute any specific program to the fourth group. Rather, it is the main platform and a few additional modules. For example, Revit has a wide range of special features that will work when extensions are installed. They include:
- engineering network design;
- mechanical engineering visualization;
- laser scanning;
- photogrammetry.
In other words, any function within 3d design and modeling.
---