Designed by Iranian architect Saeb Alimmohammadi, Valanjak residential building located in Shadavar street, Tehran, Iran.
Project description by the architects:
The building is designed on a land whose current use is an Iranian garden house, which covers 40% of the total land, and will be built on 12 floors, two units, the last floors of which are duplexes. The project has a central courtyard of 3 the front reaches the garden in such a way that the tall trees of the garden are completely preserved and used in the design. it should be noted that the project has a restaurant and a French cafe in the area, which has a public use.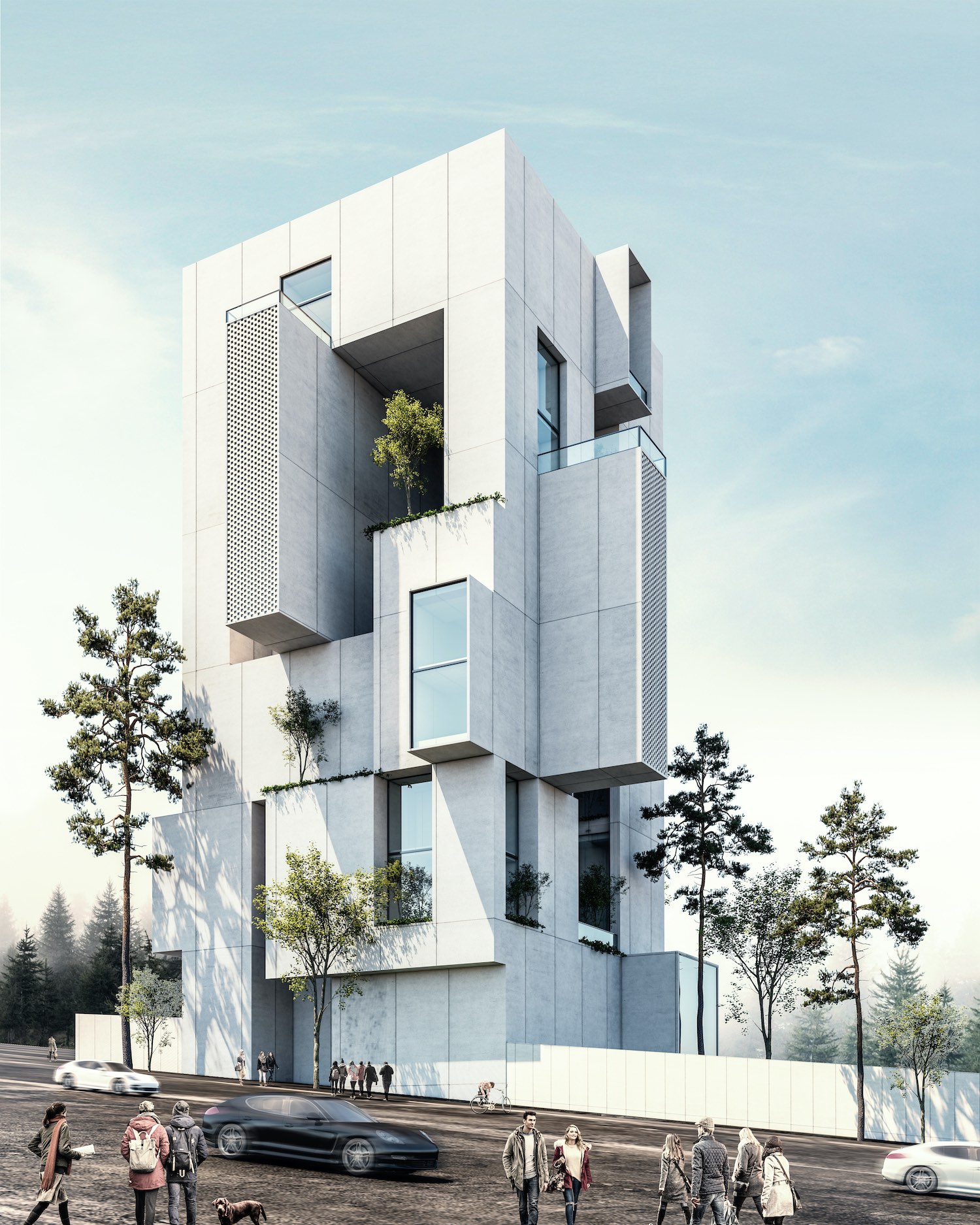 image © Saeb Alimmohammadi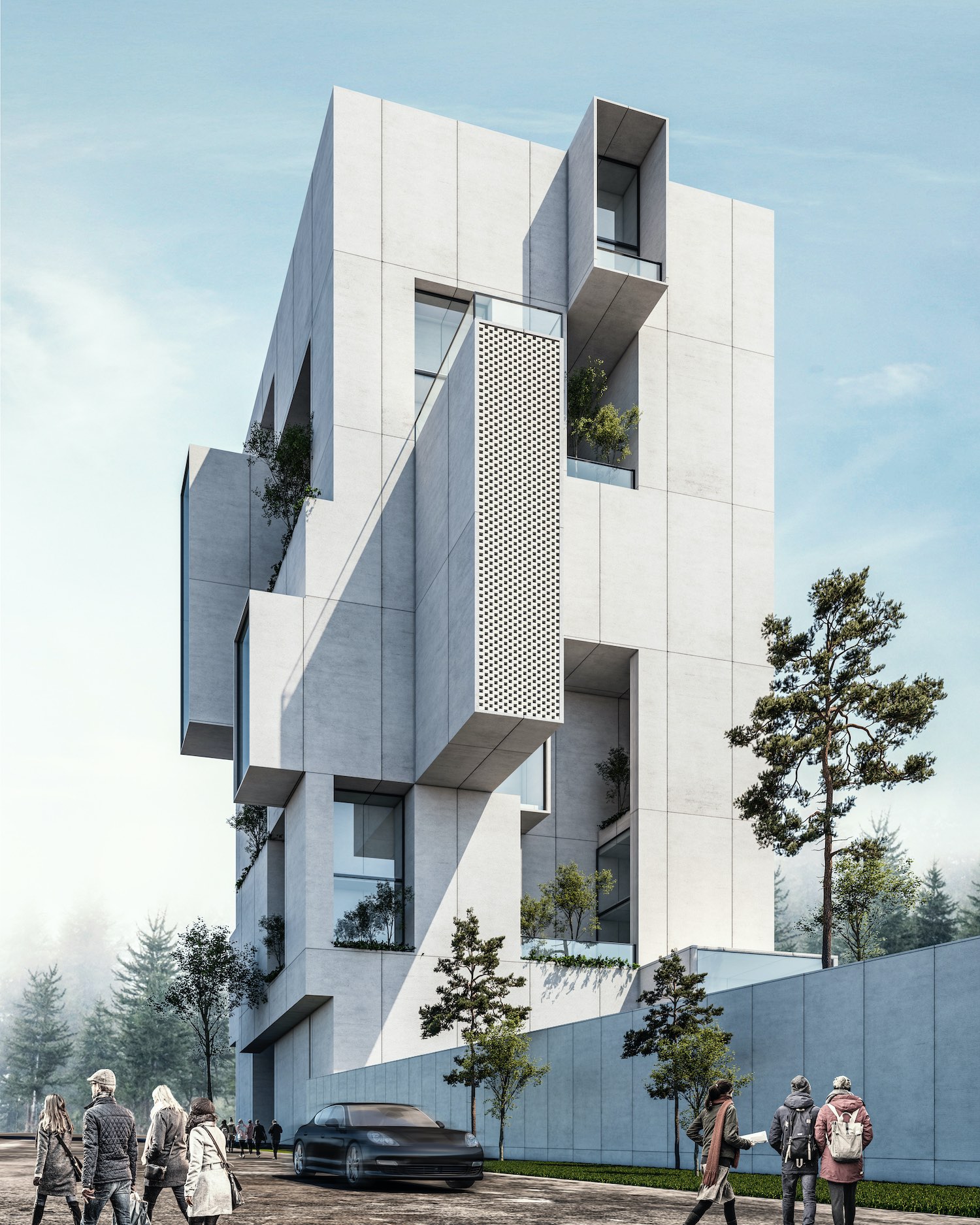 image © Saeb Alimmohammadi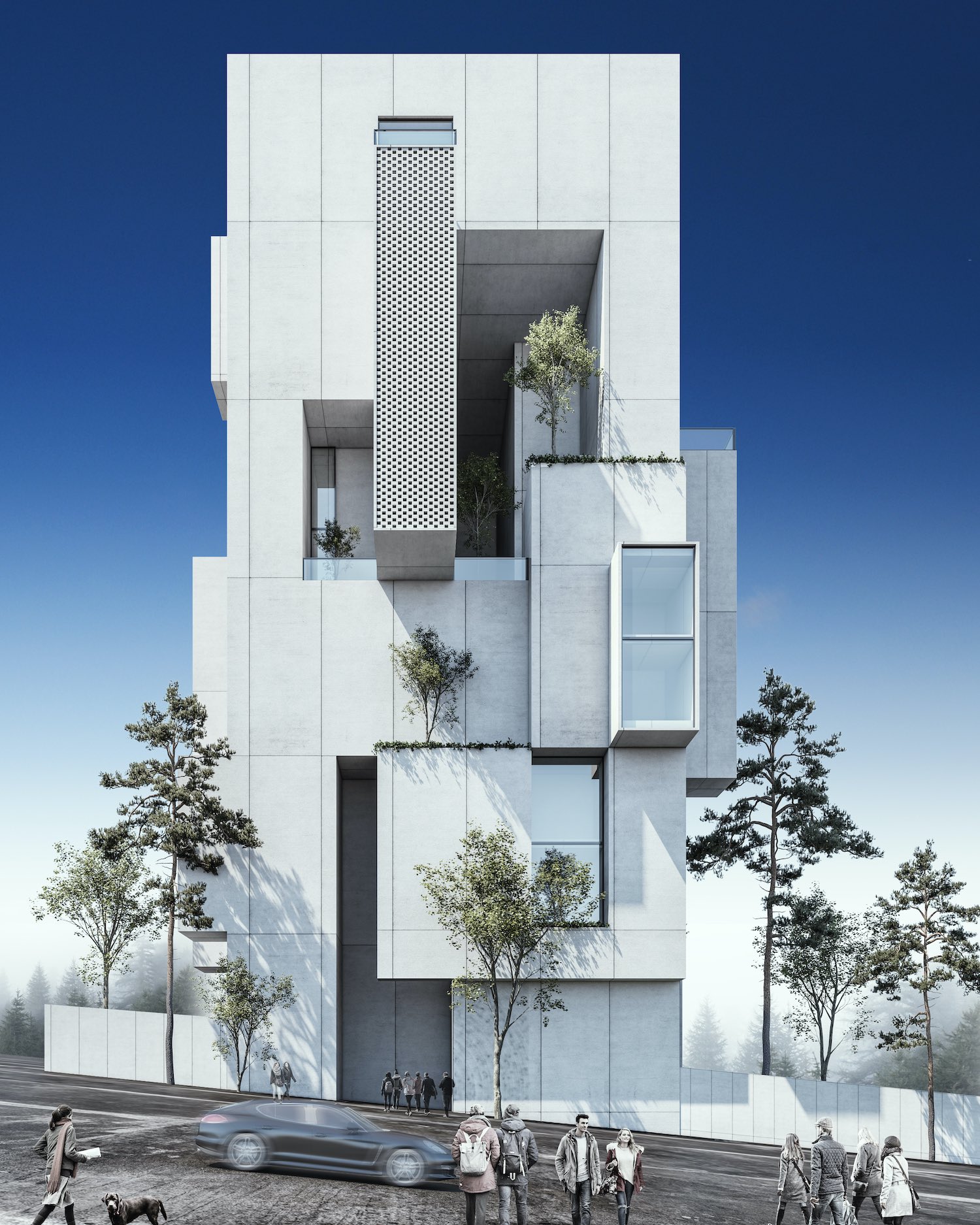 image © Saeb Alimmohammadi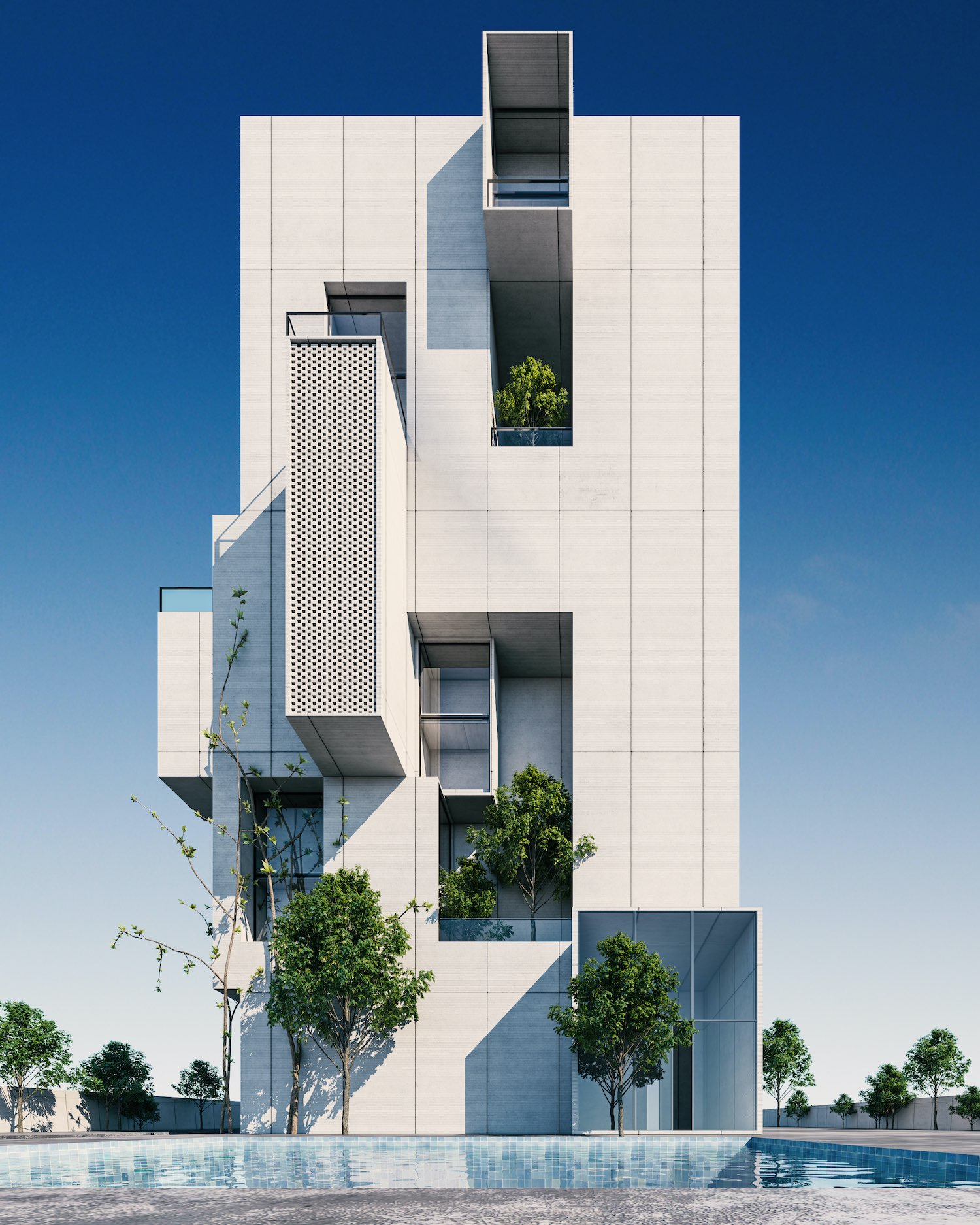 image © Saeb Alimmohammadi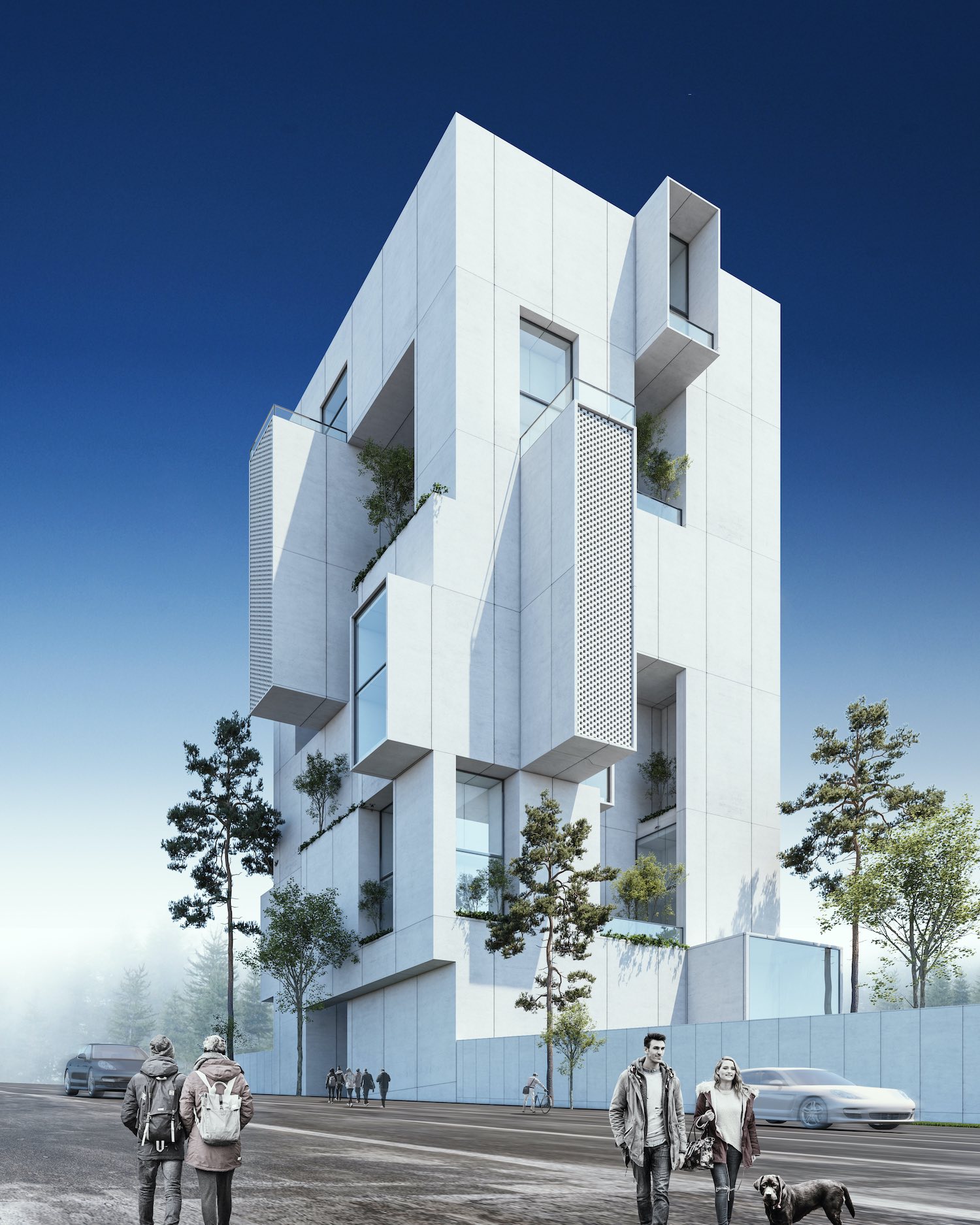 image © Saeb Alimmohammadi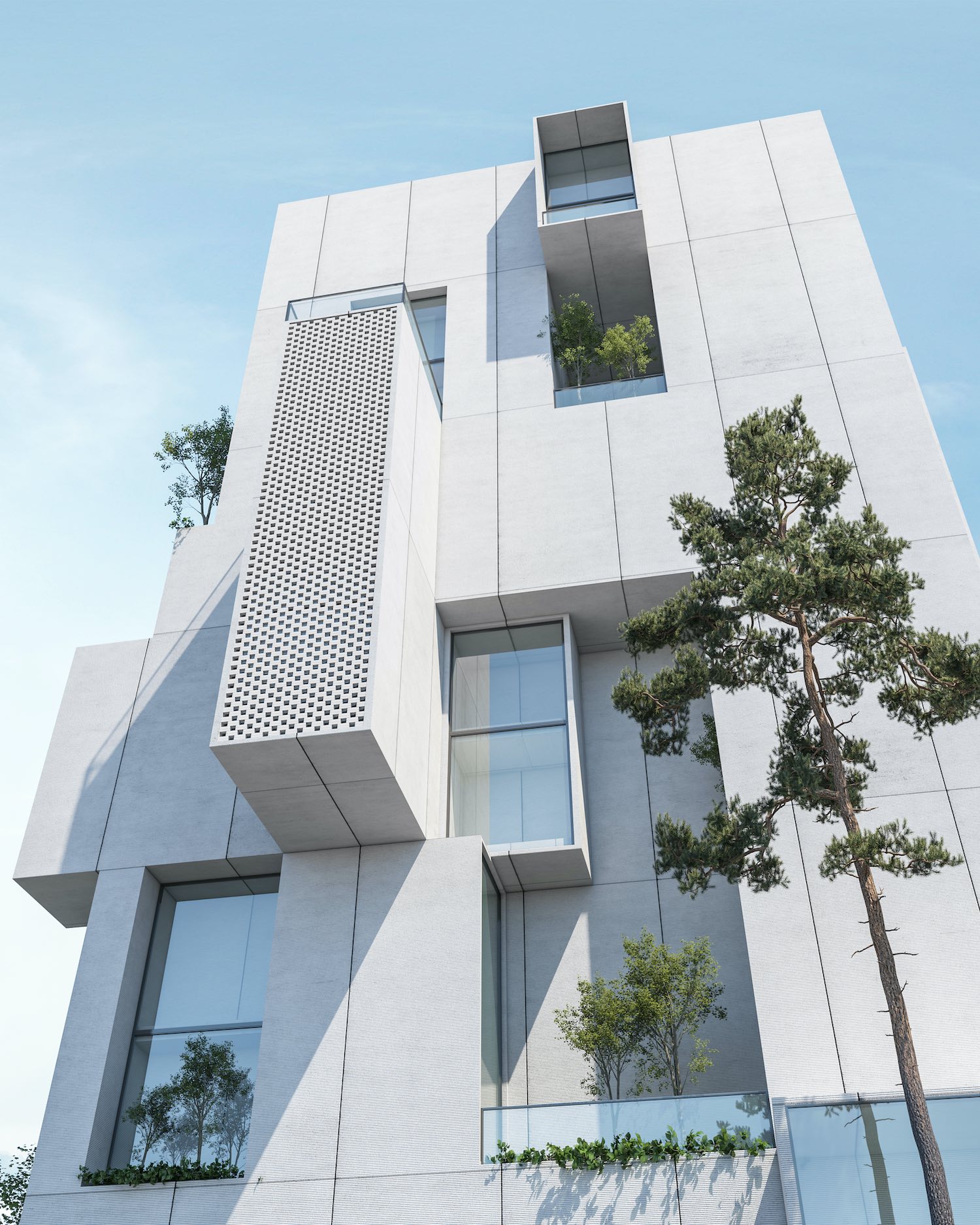 image © Saeb Alimmohammadi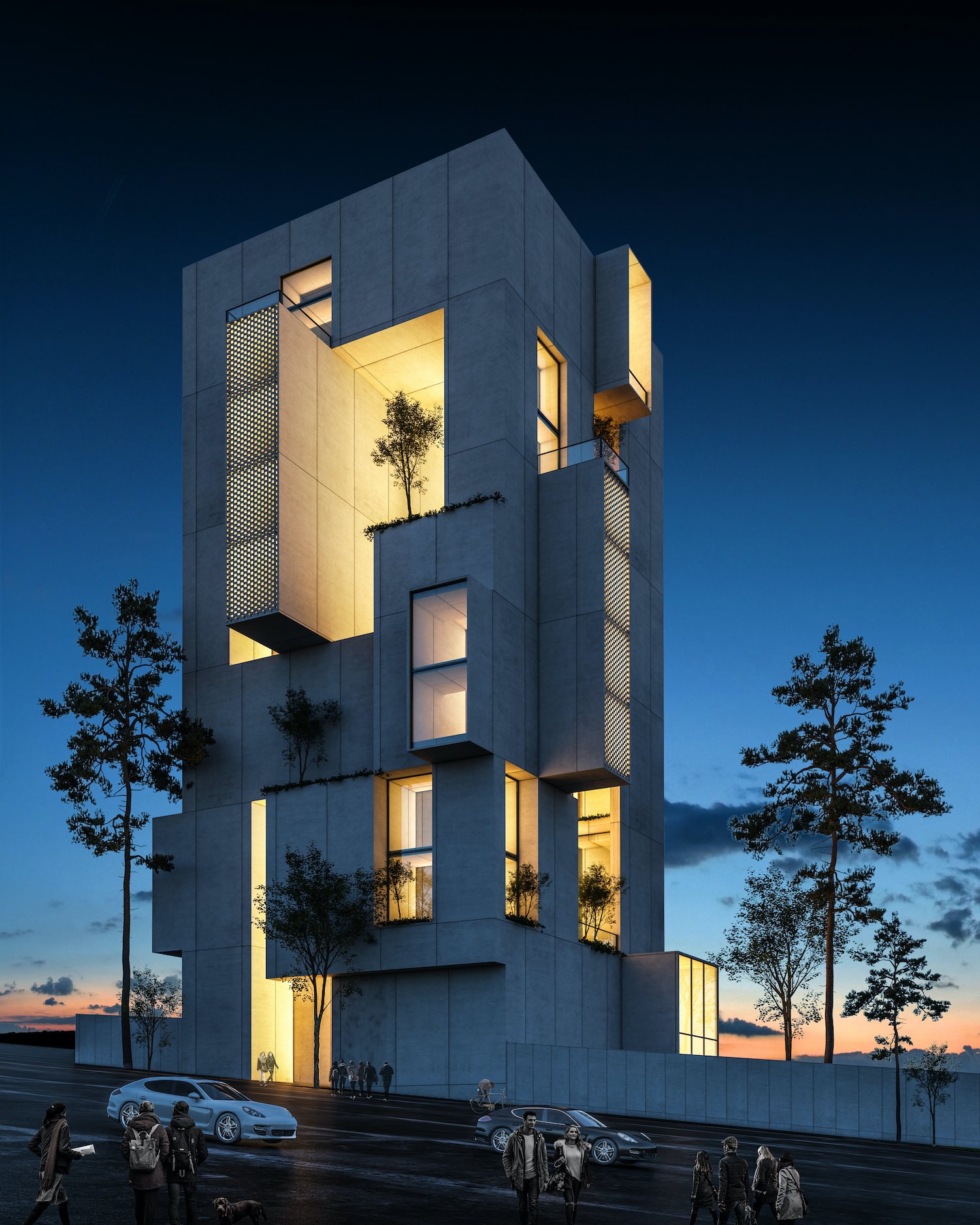 image © Saeb Alimmohammadi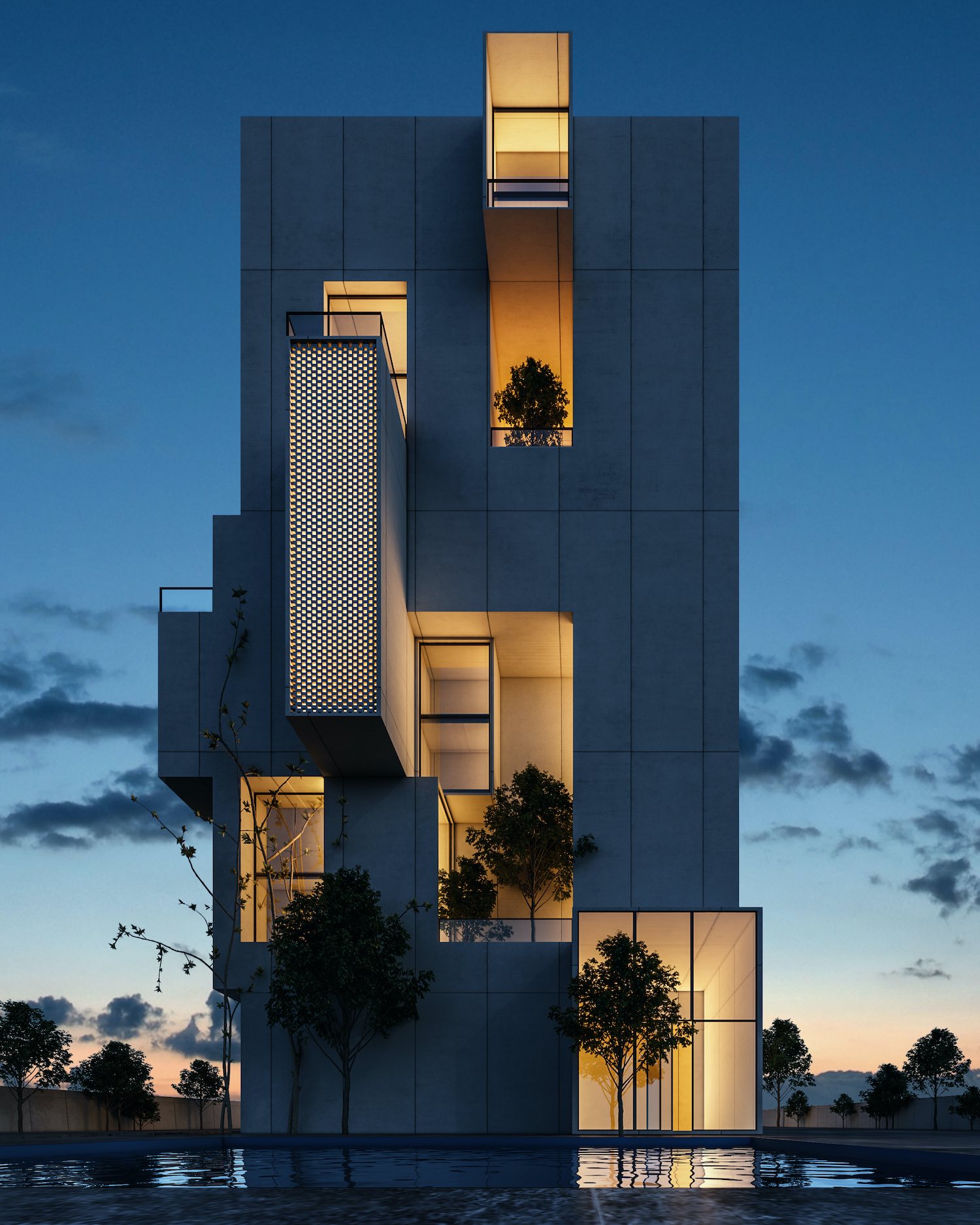 image © Saeb Alimmohammadi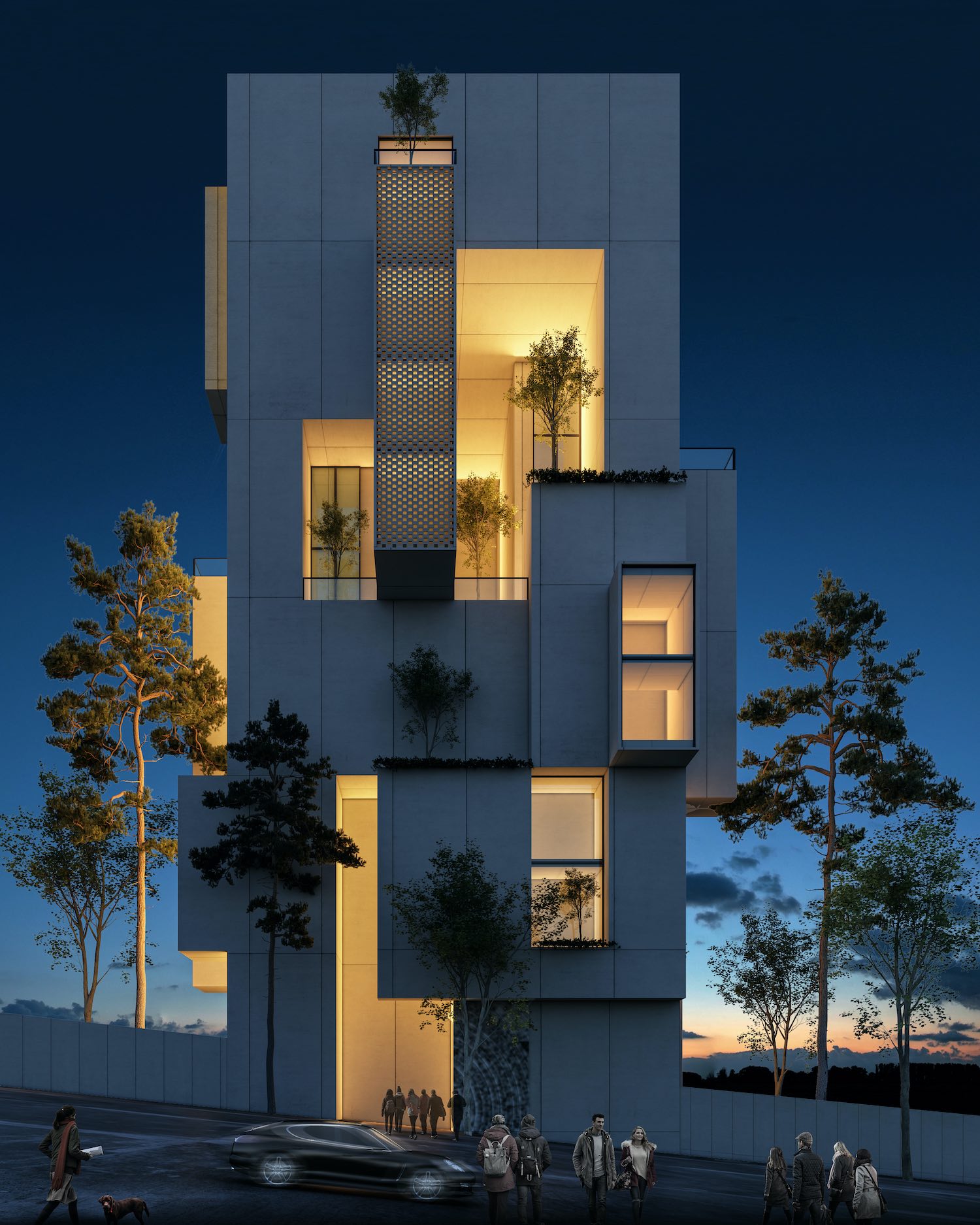 image © Saeb Alimmohammadi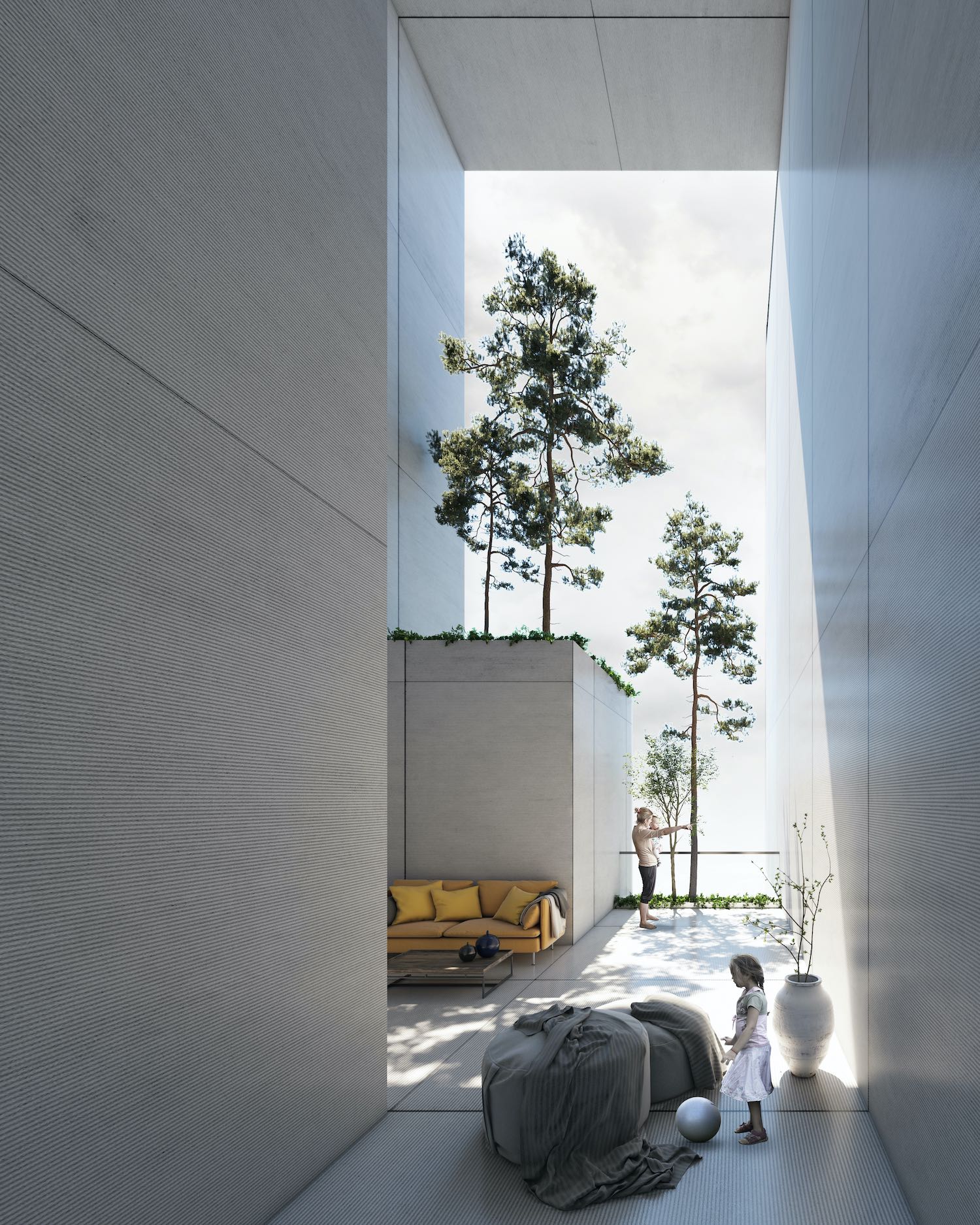 image © Saeb Alimmohammadi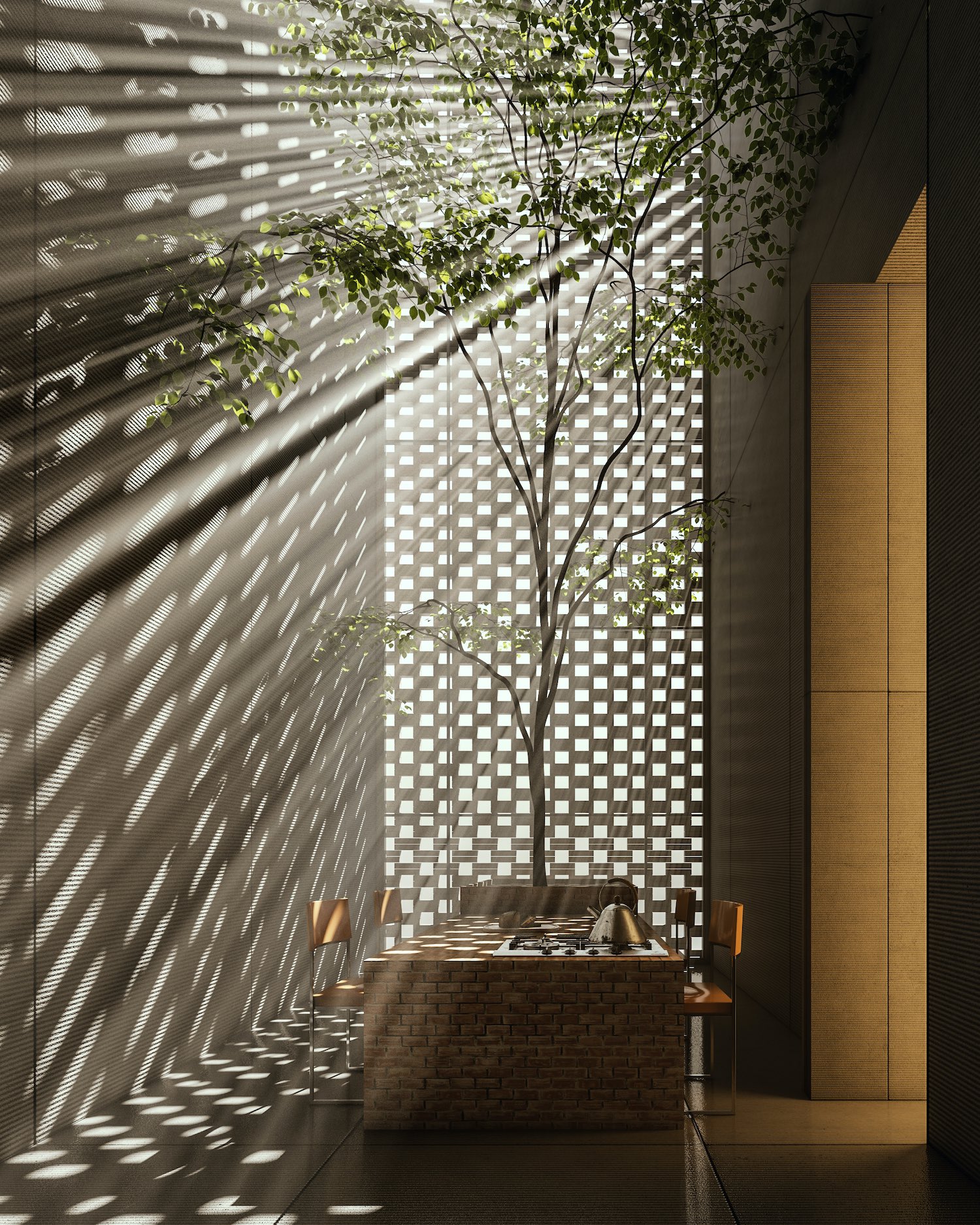 image © Saeb Alimmohammadi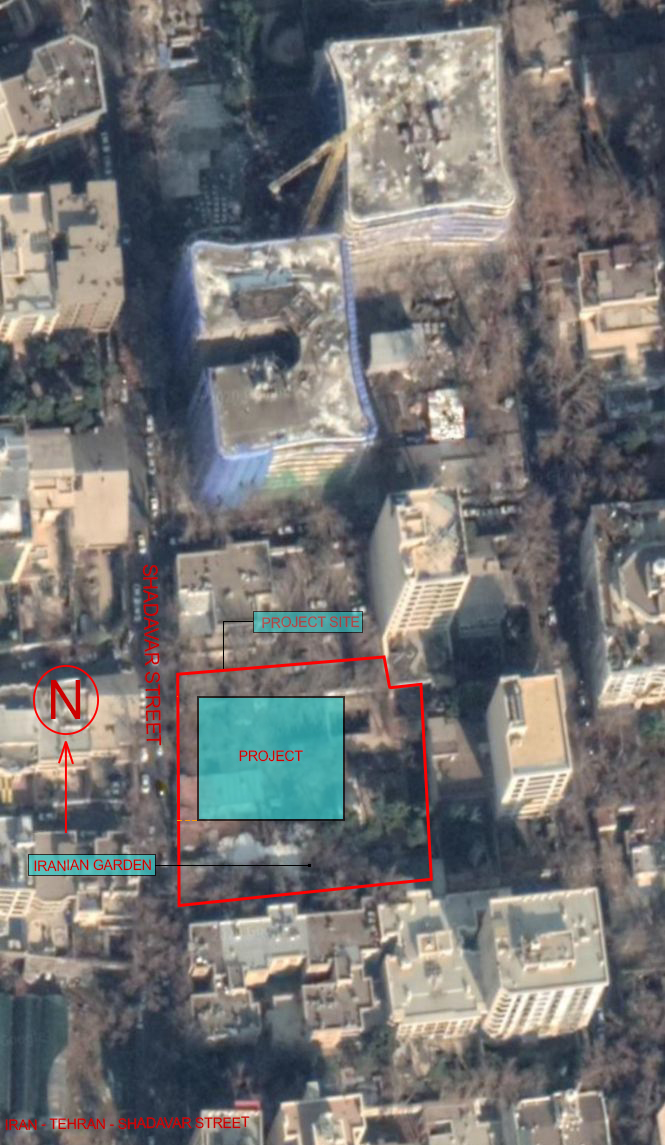 Project name: Valanjak residential building
Architect: Saeb Alimmohammadi
Consultant: group of space and performance architects
Design team: Niloufar Alimmohammadi, Aida Alimmohammadi
Location: Shadavar street, Velenjak street, Tehran, Iran
Design year: 2018 - 2019
Project land area: 4000 m²
Total design area: 18000 m²
Number of floors: 12 floors
---