Hossein Moradi Iranian researcher and student of architecture by organizing and collaborating with a team of architecture and urban students from Azad University of Najafabad have succeeded in building a research booth by using soil.
The project was based on soil research and digital design and design with the aim of "The first student design and construction project in this area in Iran".
Project description by the architects:
Kooshk research pavilion is a salve for Iran's todays traditional architecture. Architecture that abstract special buildings through many years and been forgotten in our culture. And that's because new architects think that traditional architecture is boring. So they don't want to deeply understand this method and use retail in elements. Otherwise some of the researchers find it glorious, alive, motive and principles and enchanted to this method.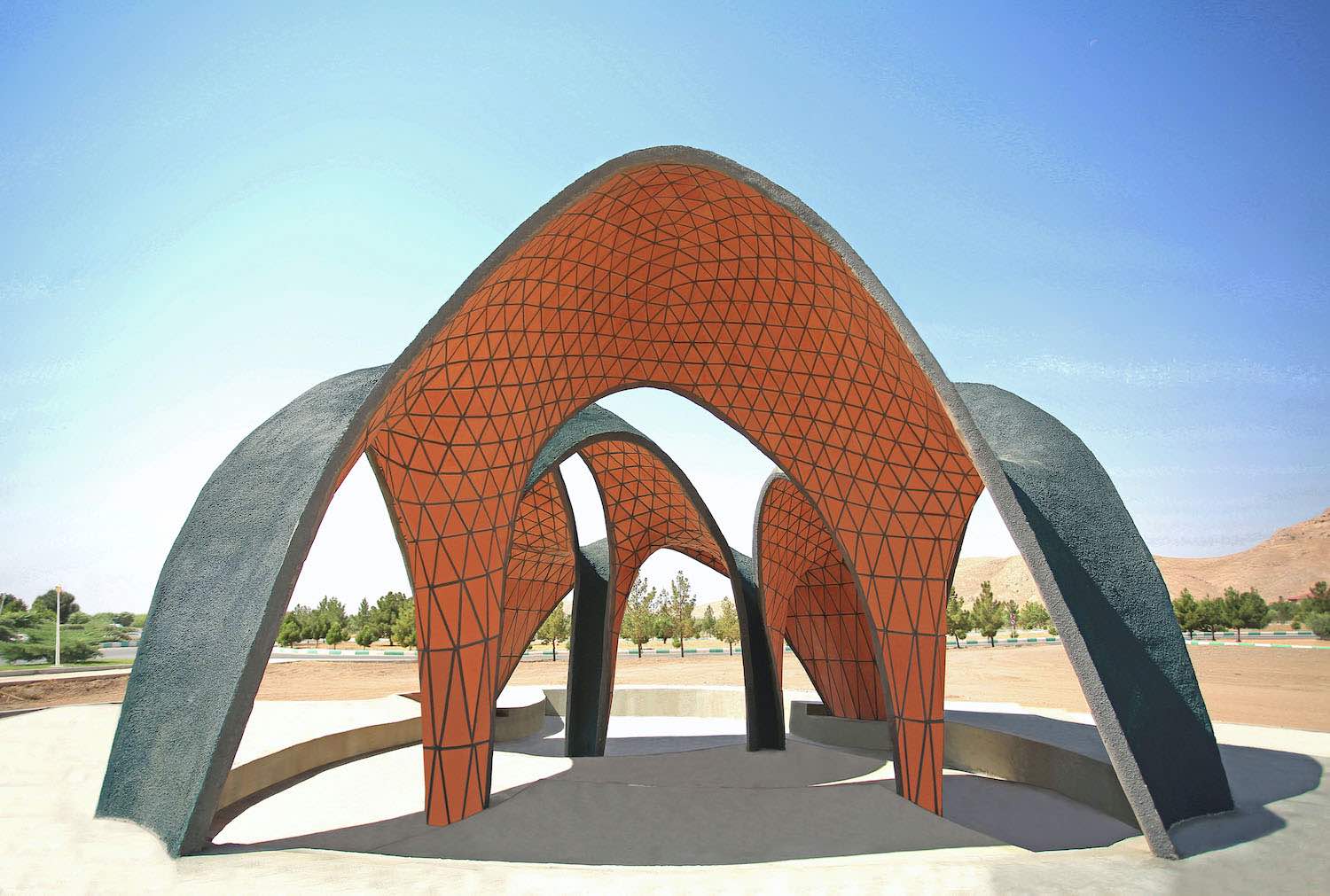 image © Milad Hosseinzadeh
Iran Traditional Architecture in today society, is in the way of deterioration because of lack knowledge and science from students and researchers that pass it easily. At these circumstances, who or what can help? Maybe creating need in thinking and growth in next generation of architects (students and researchers) is the most effective way.
Kooshk research pavilion has built to recognize traditional fabrication techniques of Middle East architecture and upgrade them to updated science and technology, has been built in a location to shine bright as a jewel middle of modern buildings.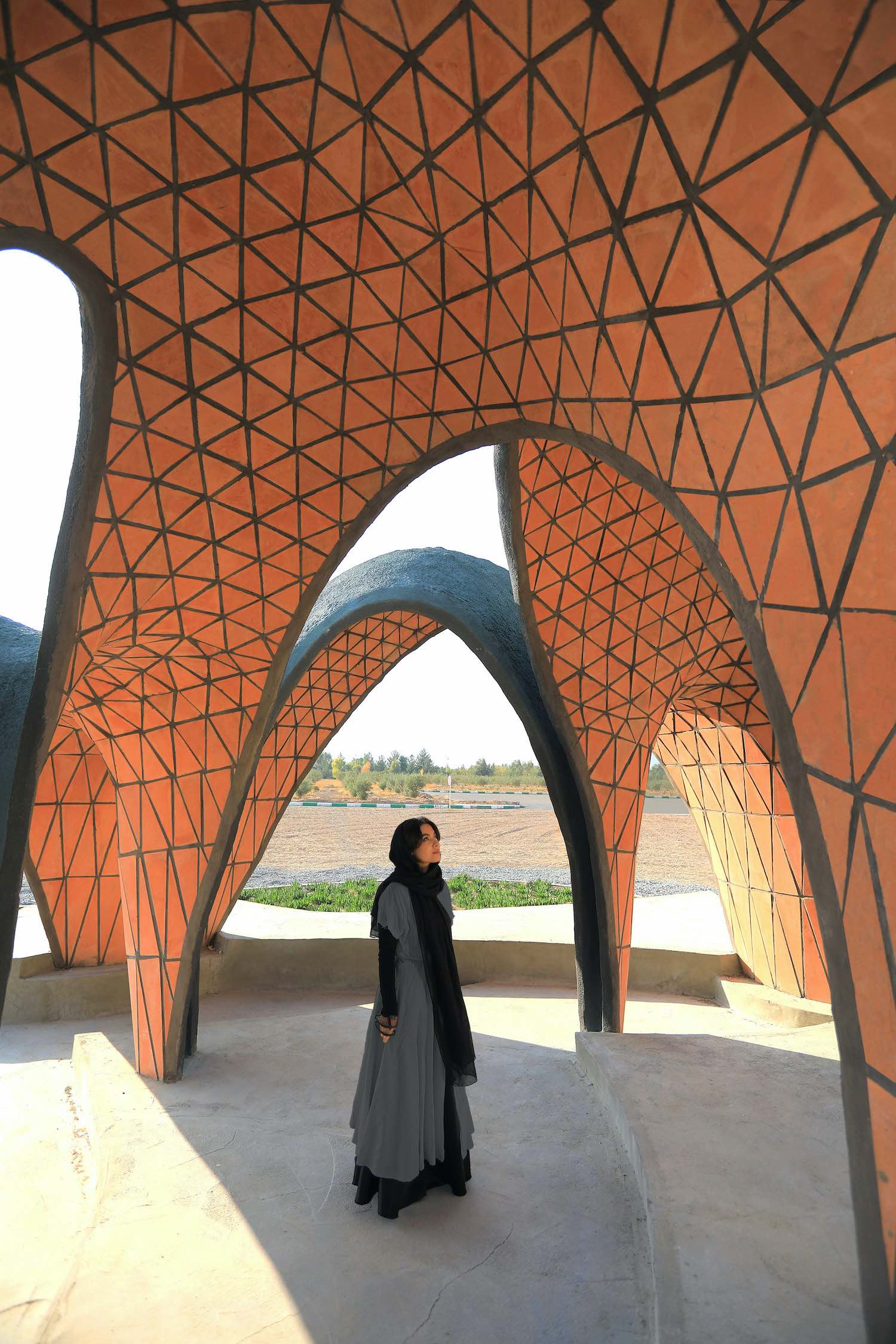 image © Milad Hosseinzadeh
This design can be studied in aspects of material, texture and the shell color. The outer side with non-geometrical concrete and rough texture is neutral color (gray) and the inner one that is included bricks as the main material, explains the prior architect.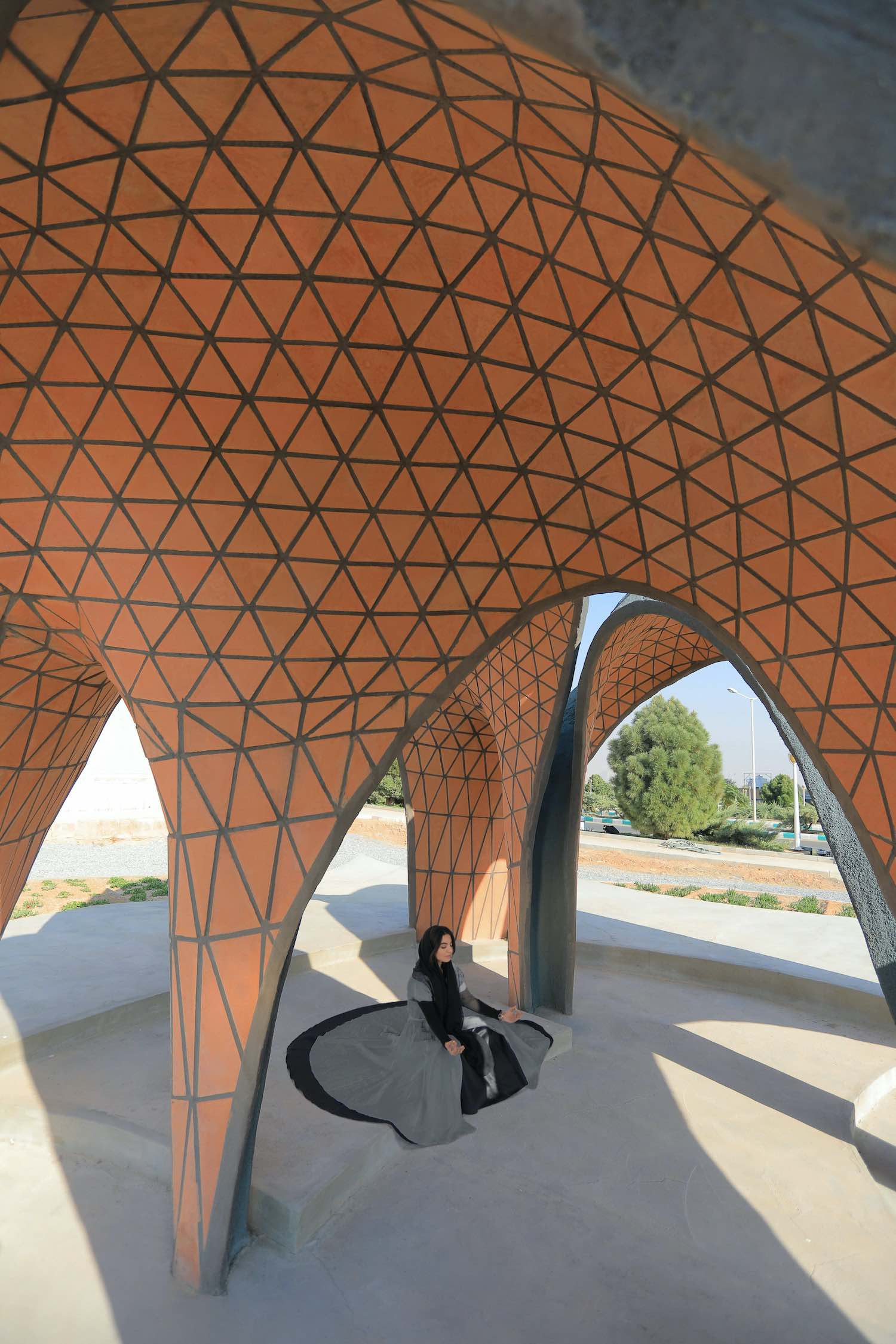 image © Milad Hosseinzadeh
We choose triangular geometry in inner side because triangle is sample of knowledge and brightness. Also, triangle is the most regular shape in geometrical shapes. In the other hand, executing complicated freeform with a triangular geometry, in addition to easier adaptation, makes the least amount of waste in bricks. The form of knotting in these triangles is hexagons. Hexagon explains the form and extensibility and we showed it obviously in form. Color of these bricks is warm and alive, with a soft and polished texture to show us the maximum use of traditional architecture.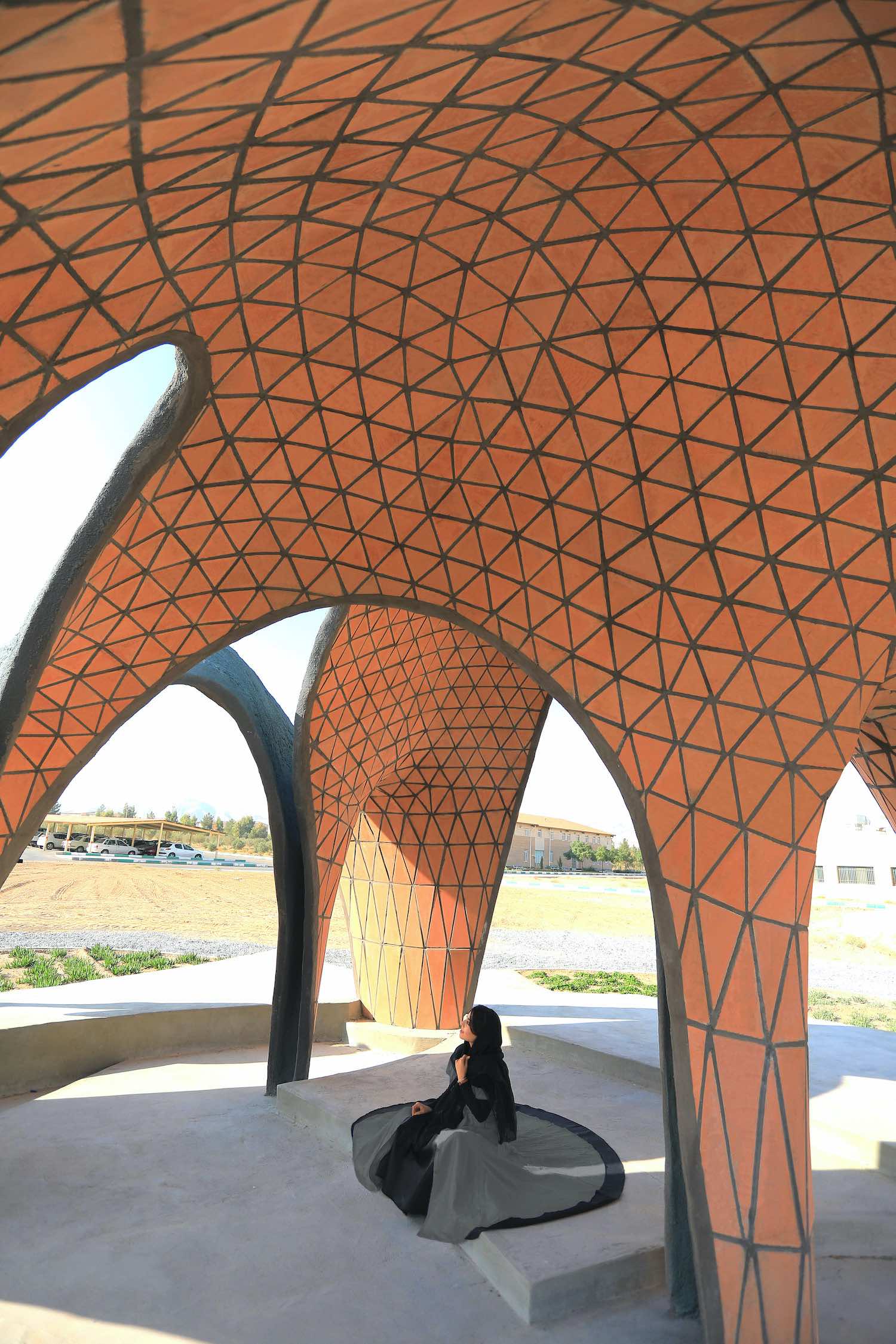 image © Milad Hosseinzadeh
Connecting modern and traditional architecture is obvious through the views when you walk beside the shell, you can see both modern outer side and tradition inner side together and beside each other.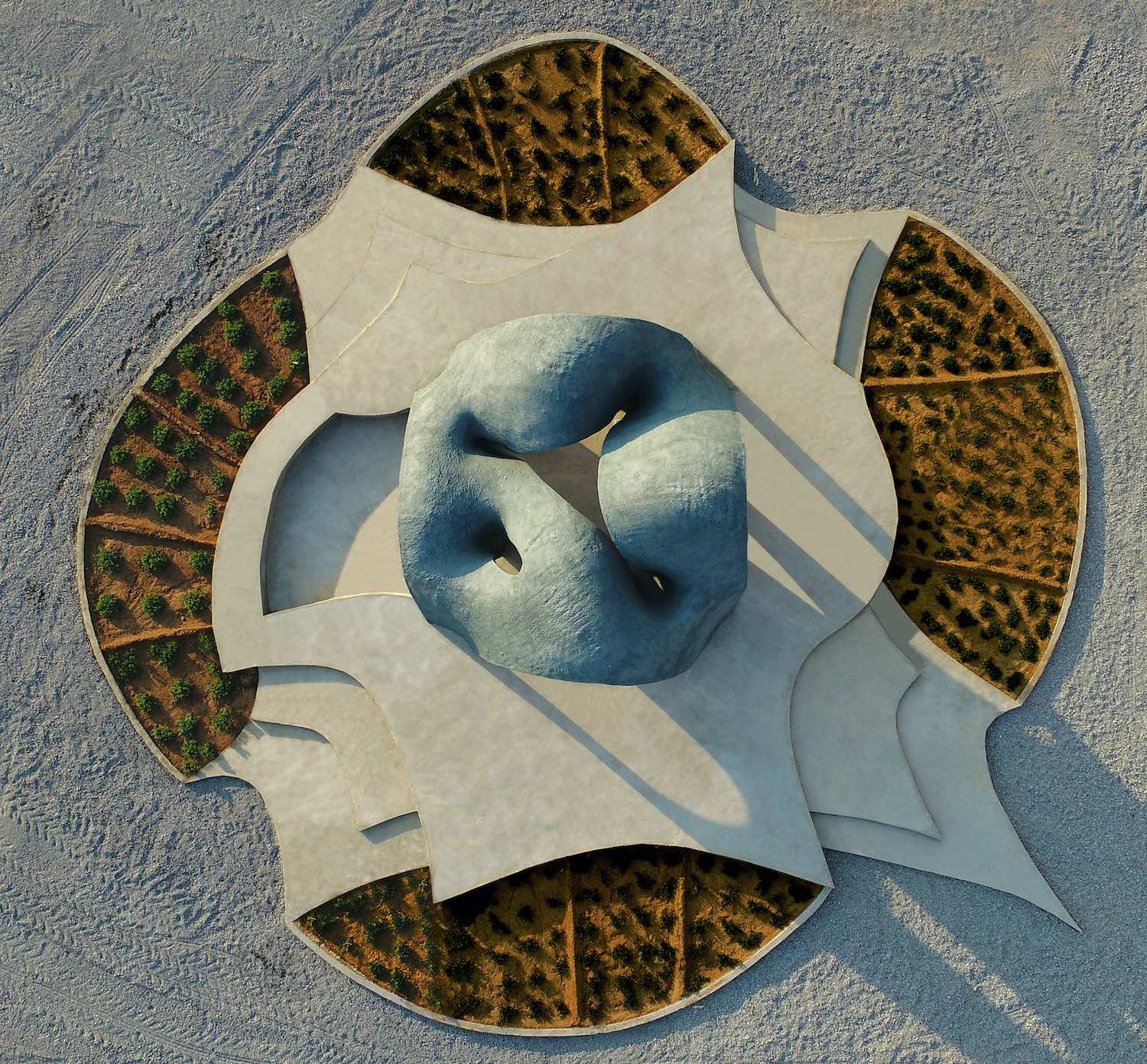 image © Milad Hosseinzadeh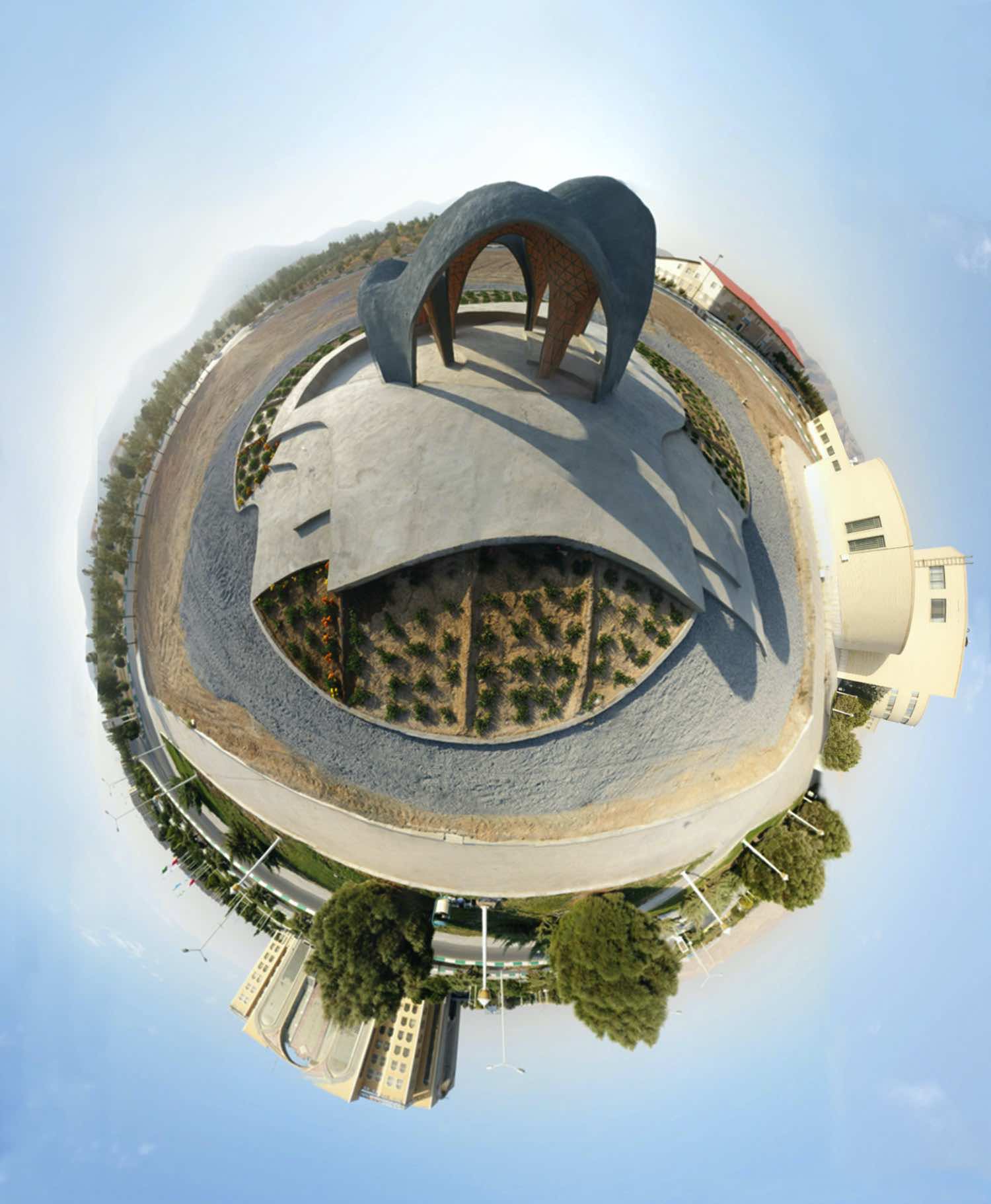 image © Milad Hosseinzadeh
This pavilion has been started after two years of field study and scientific consultant. The studies were interdisciplinary, using build and design template by soil engineering, and used learnings from ABITA Institute in Europe and Genoa University in Italy. For execution part, we used researches from MIT University, ETH Zurich and ICD Institute in UK, that they found a new method to create freeform structure outdoor.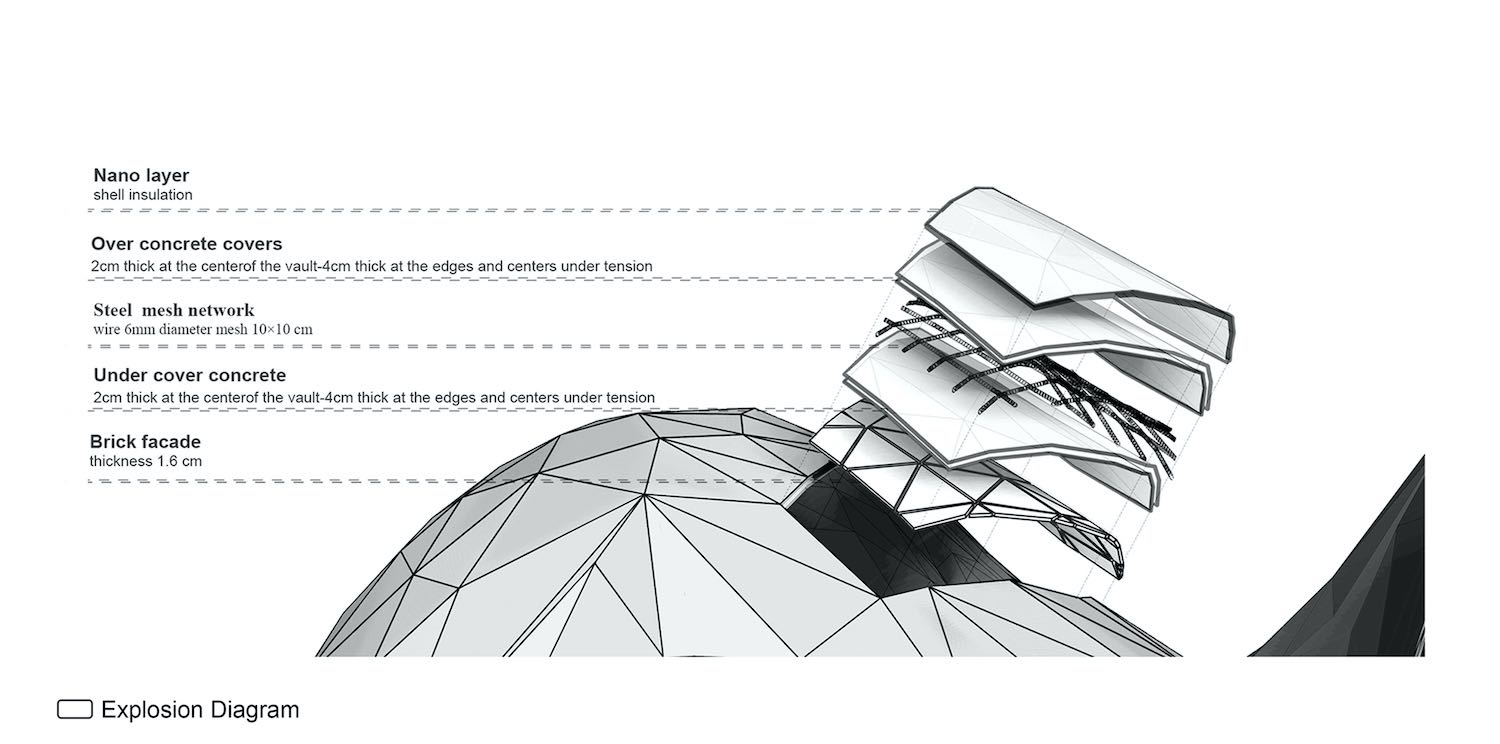 Kooshk research pavilion has built to recognize traditional fabrication techniques of Middle East architecture and upgrade them to updated science and technology to create computer models and fabrication process for today architects.
For this reason, has done interdisciplinary theoretical and field studies, that includes morphology, ecology, traditional architecture techniques of Middle East and combine them with surface structure techniques. in this process we find a way to create free form model by soil engineering with no geometrical limitation.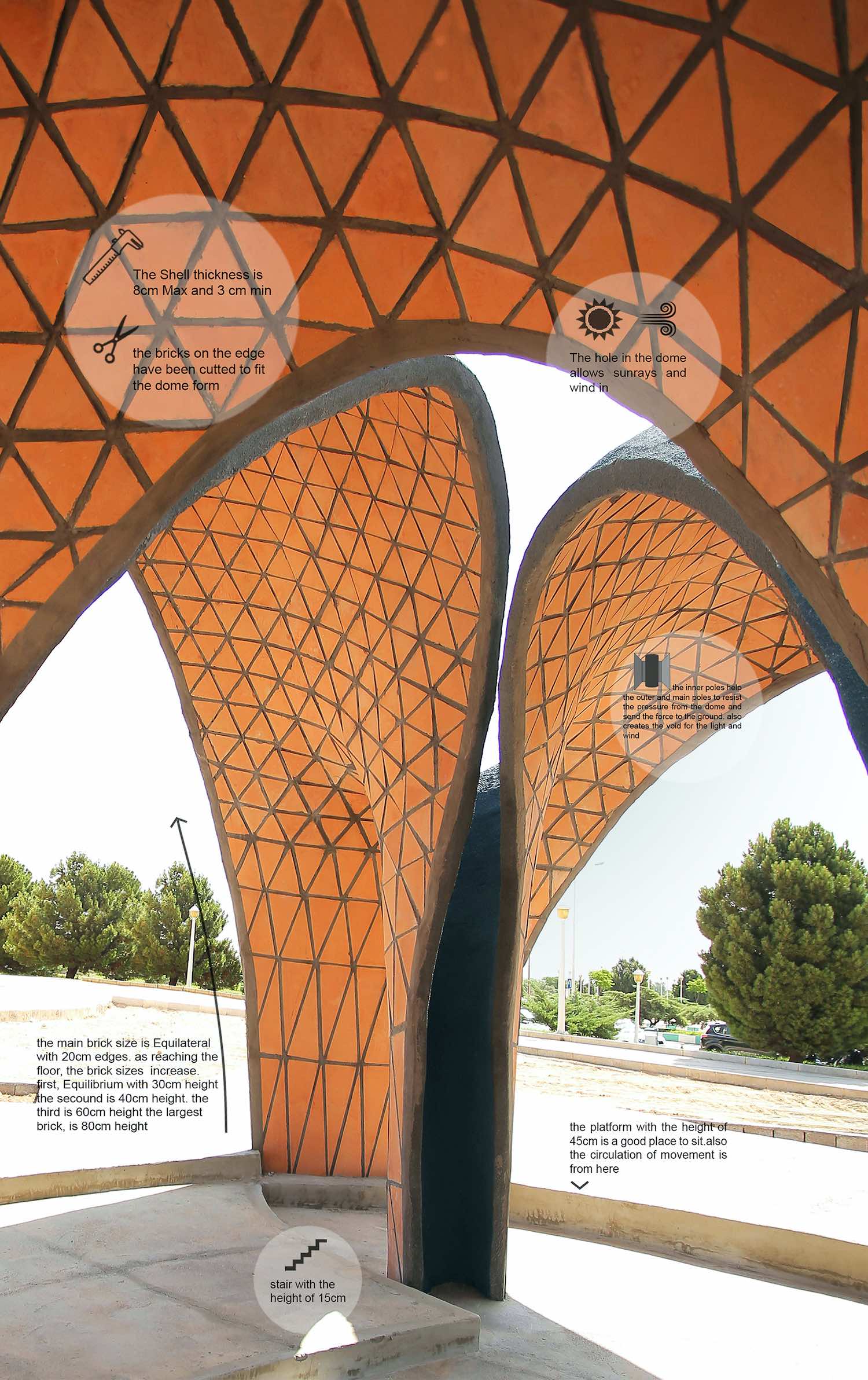 We define the project to use this model as a complex and freeform, geometrically, to show abilities of the model. One of the most important things about this research is that there is no other project that used soil as the temporary structure and this project is the first one.
In first step, tests of grading, hydrometry, Atterberg, Specific weight and relative density of grains were performed on the sand and then the soil was classified by UNIFIED and AASHTO methods.
In this project, a temporary structure that called "Template" have been made by 180 tons of silty sand with level grading soil that surrounded by sacks full of these soils. These sacks also react as an element that can produce complicated forms to made temporary template.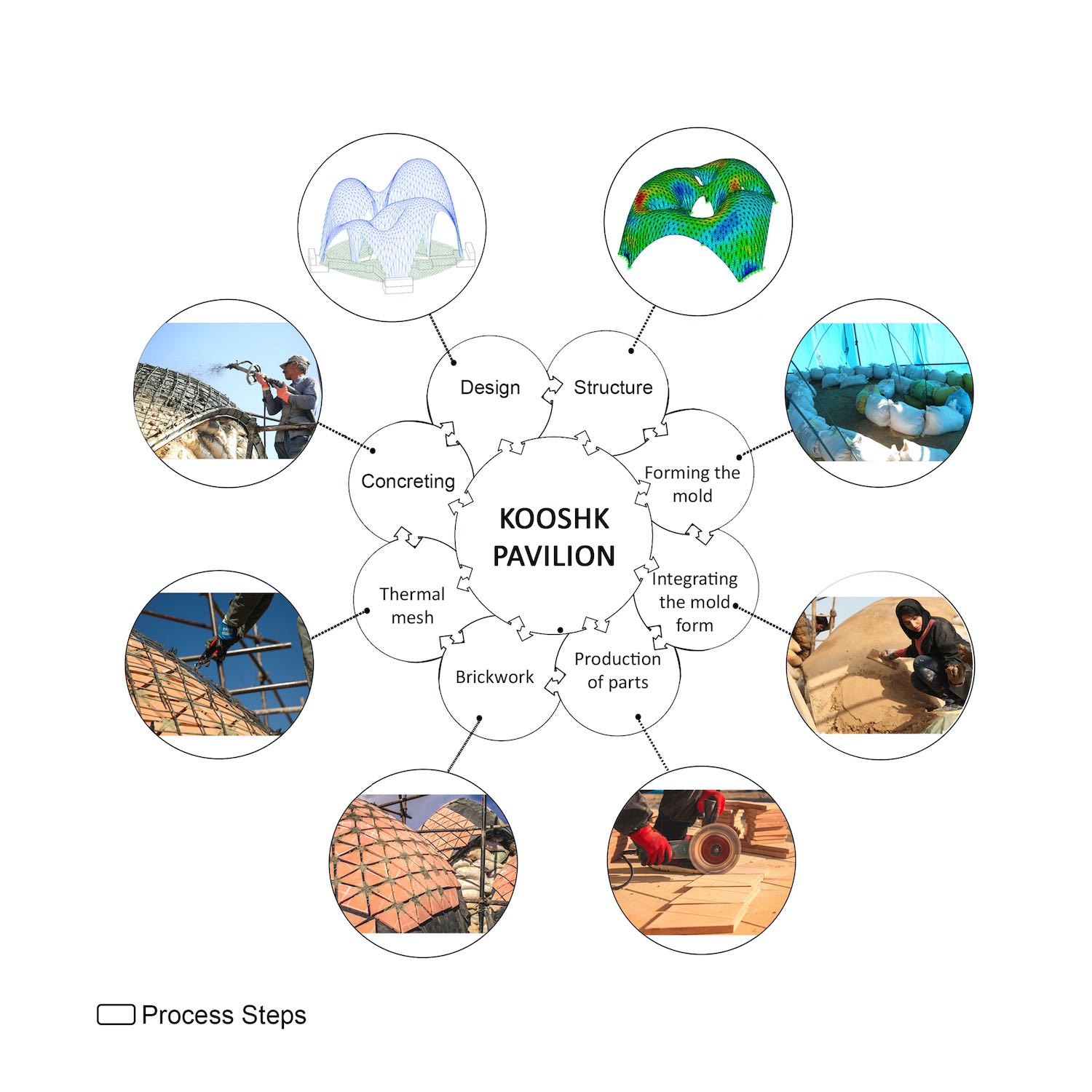 Bricking on the template, instead of the end of the work and unloading the template, had three Pros:
Decreasing the thickness of the shell by not gluing brick on concrete and save up to 25% of materials.
Scoping the bricks and concreting seamlessly and save up to 40% of work force.
Increasing the involving and sticking of bricks to the concrete and coefficient of strength.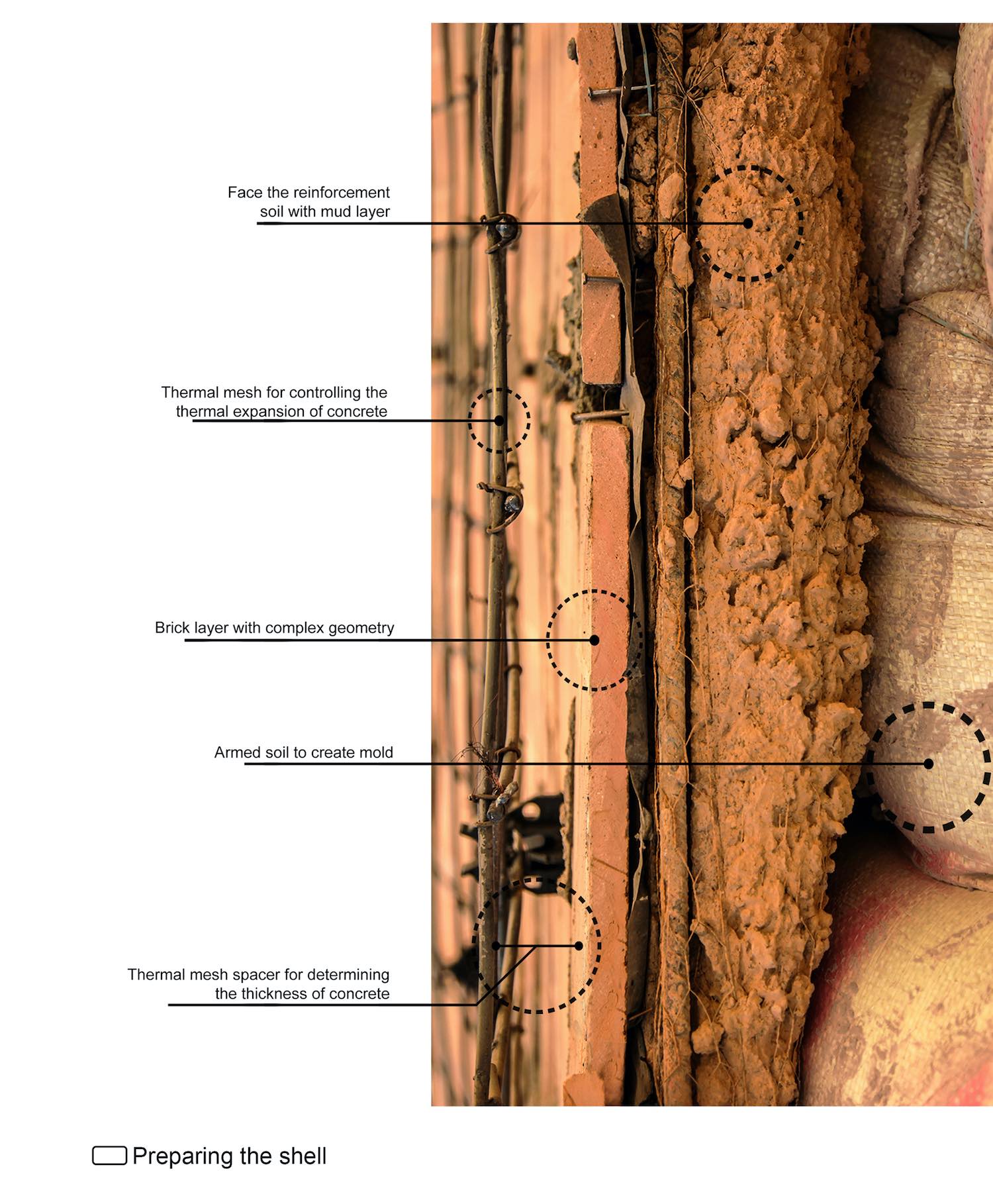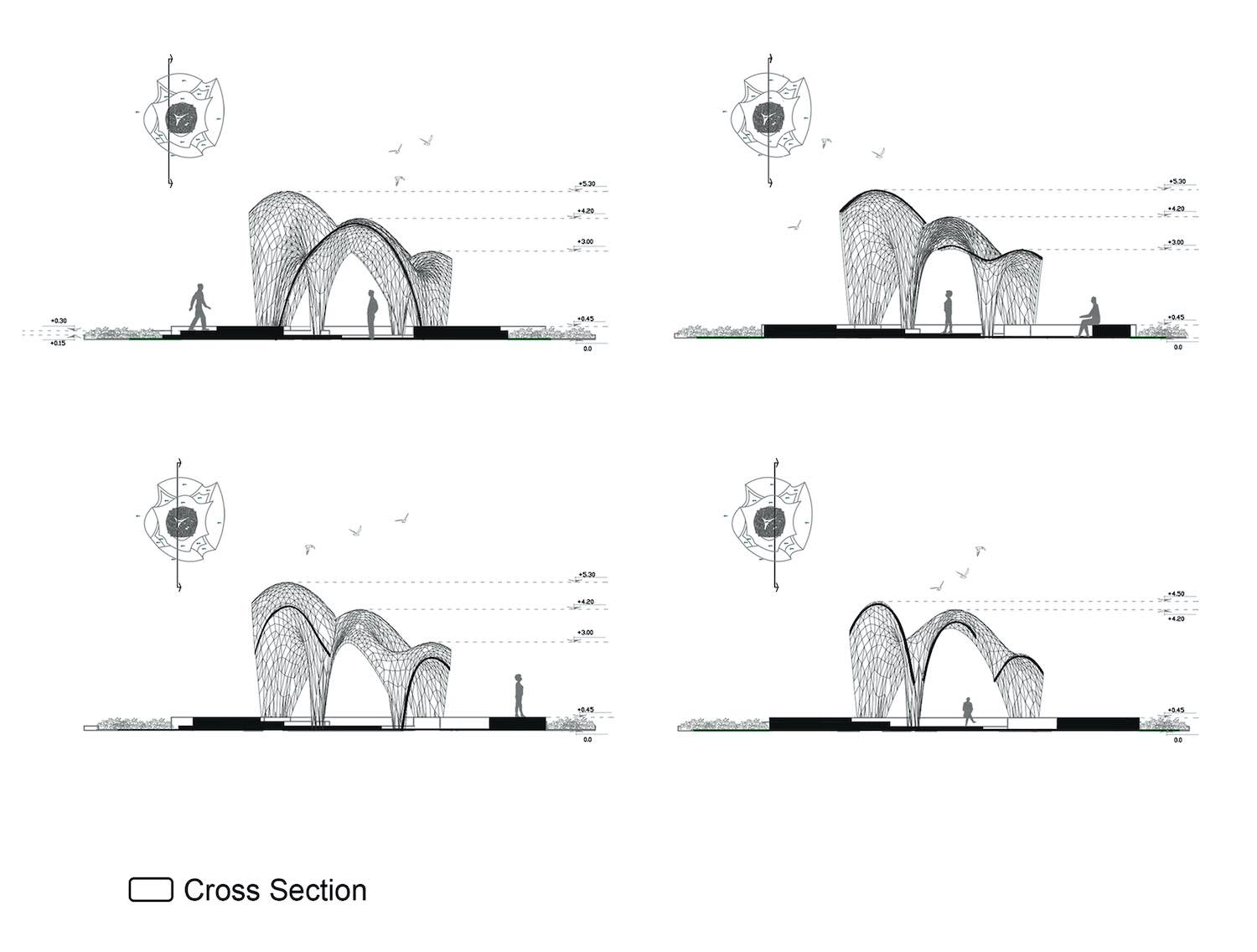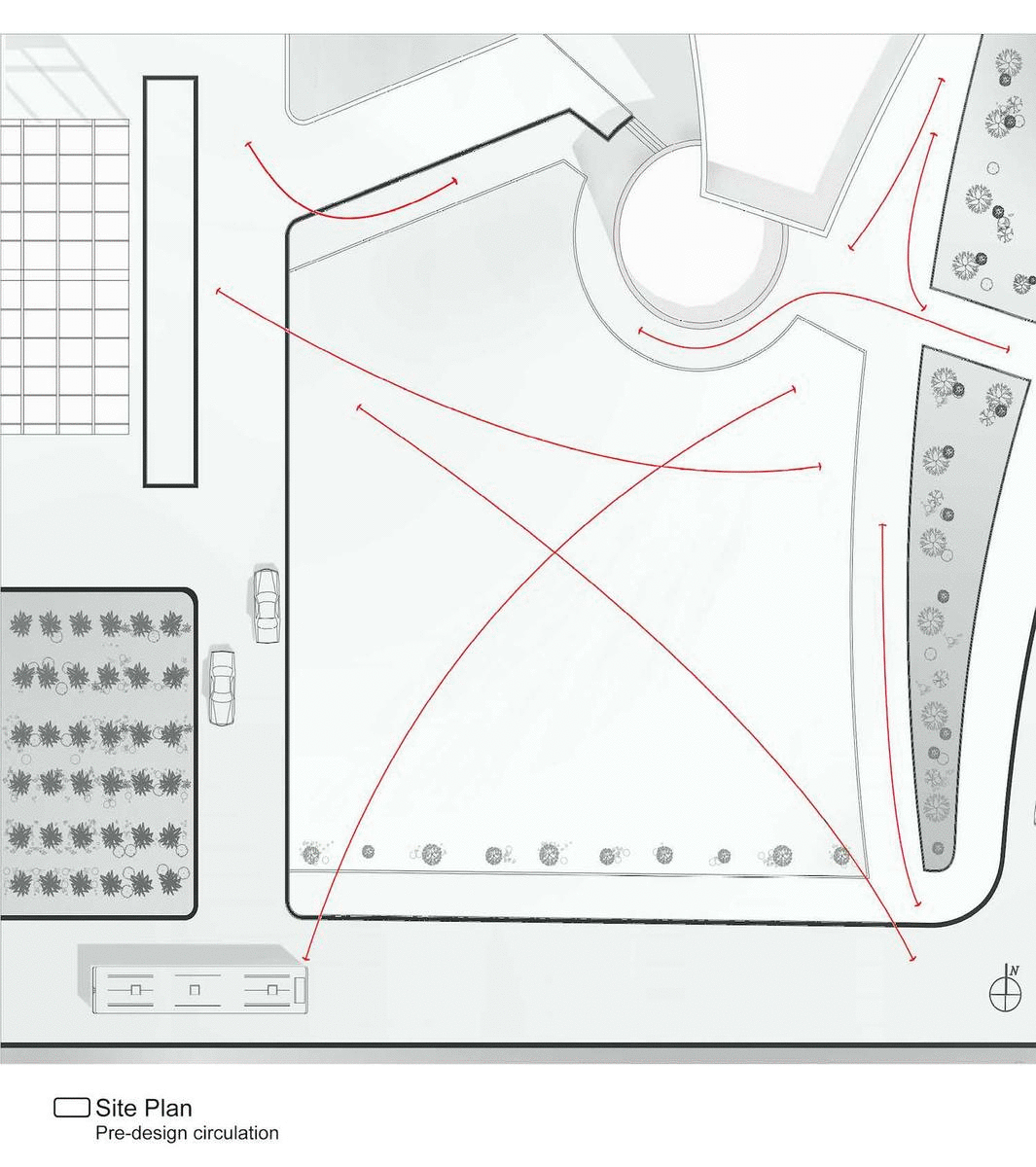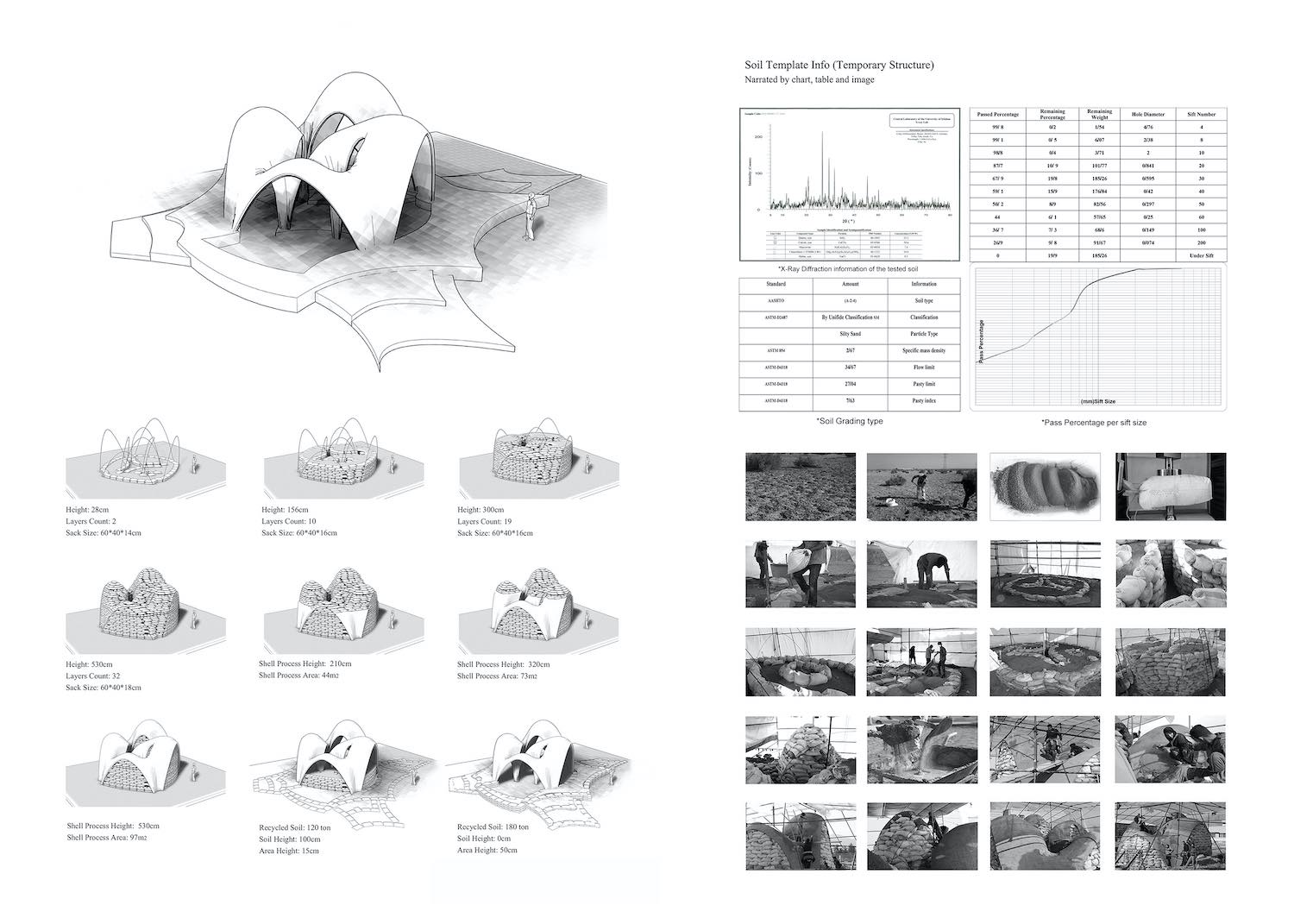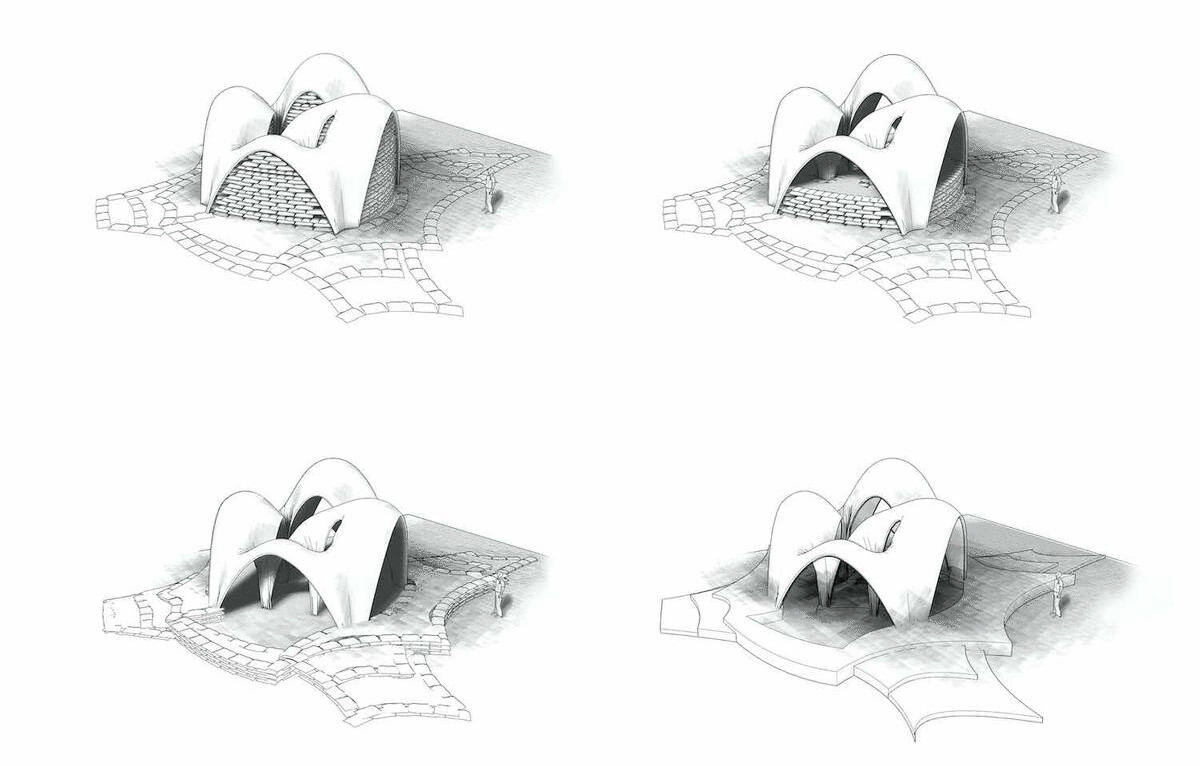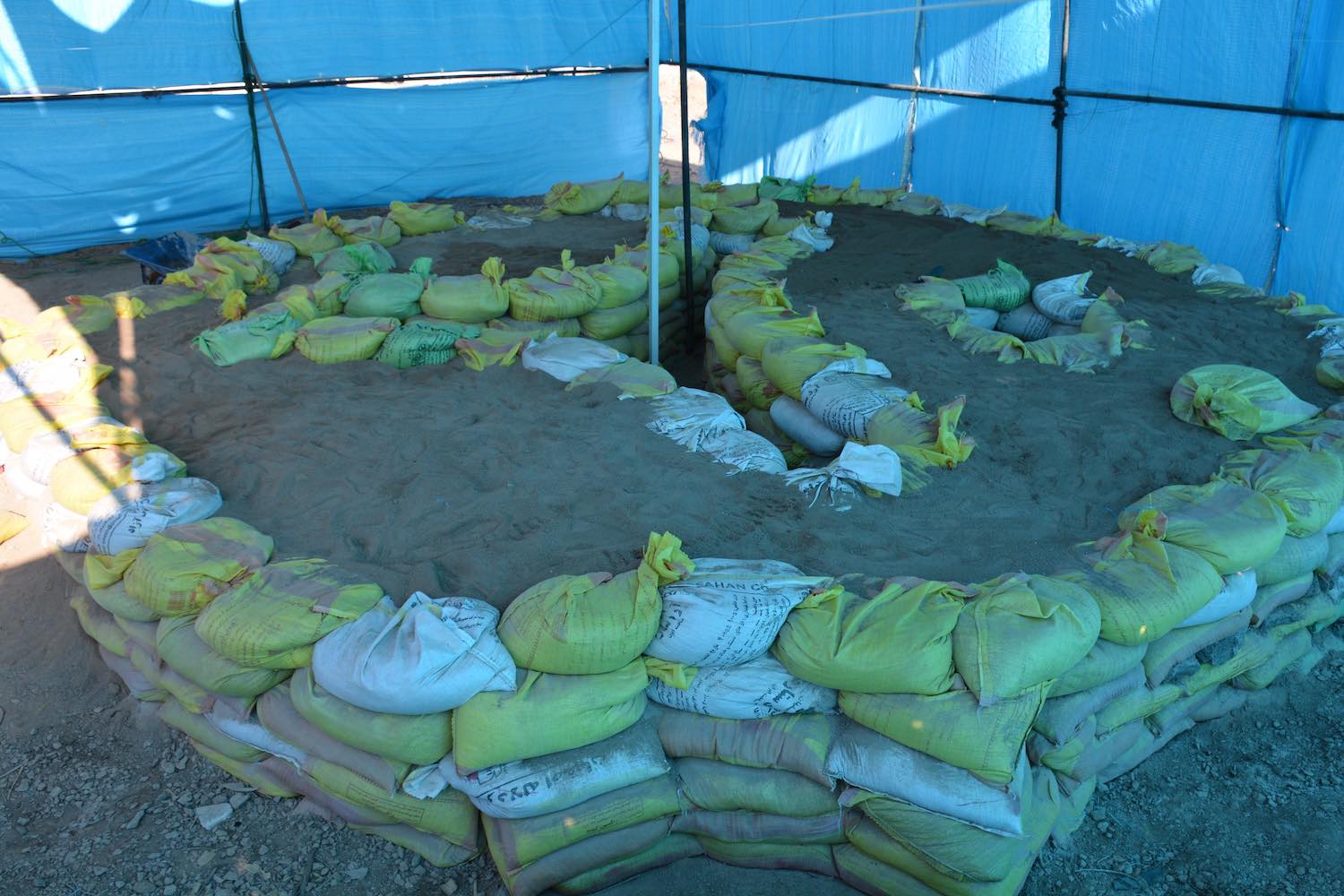 image © Kamand Javadpour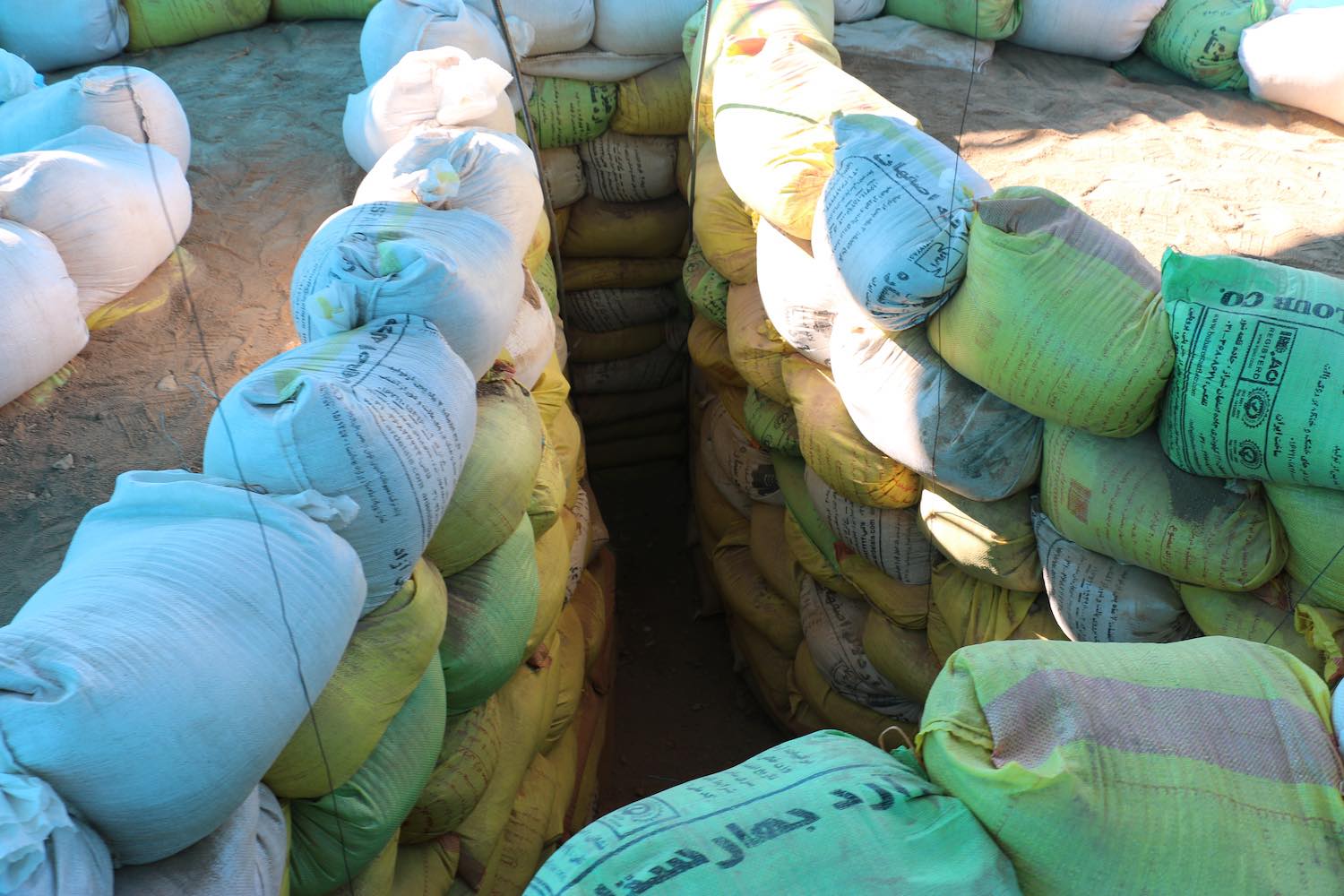 image © Kamand Javadpour
image © Kamand Javadpour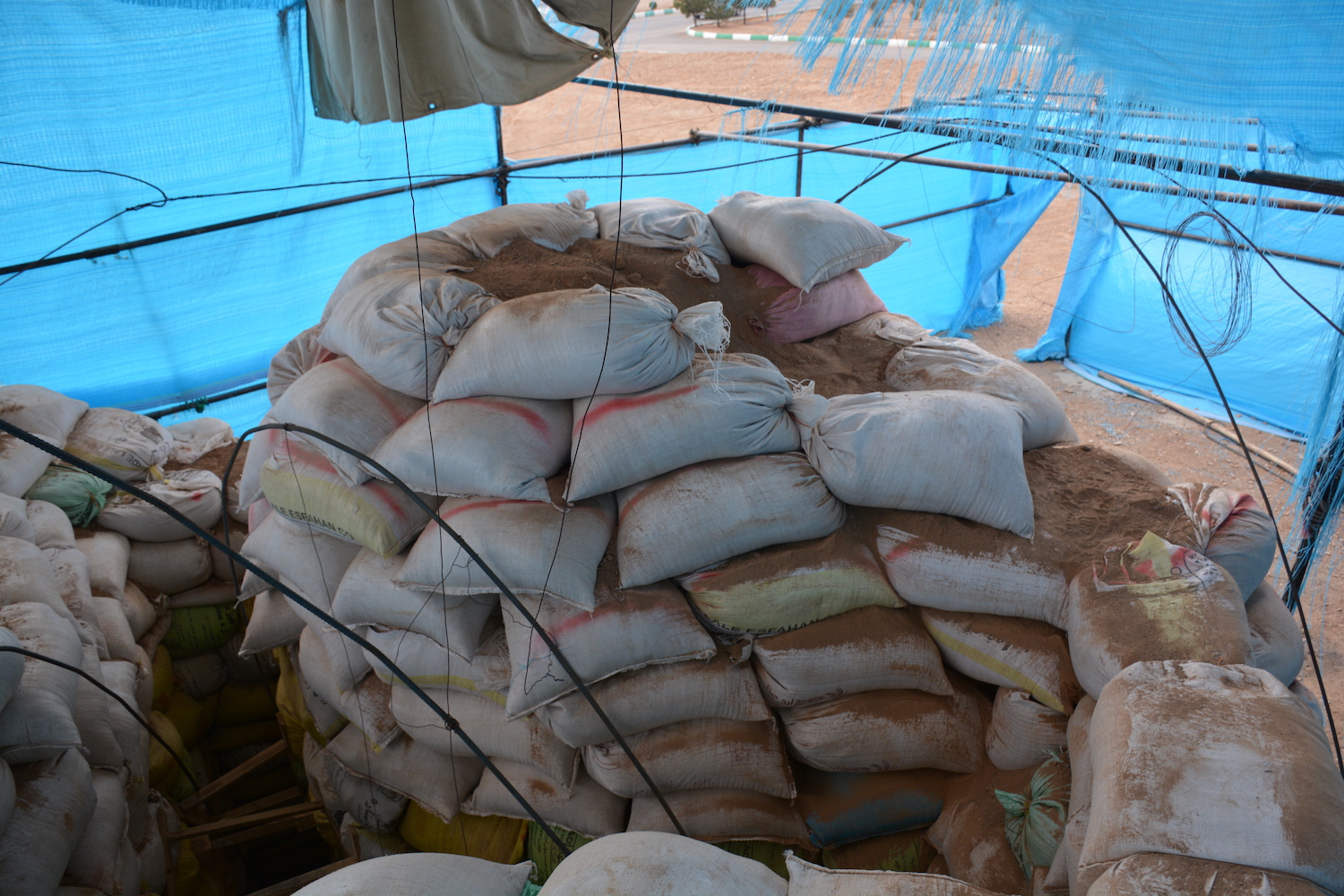 image © Kamand Javadpour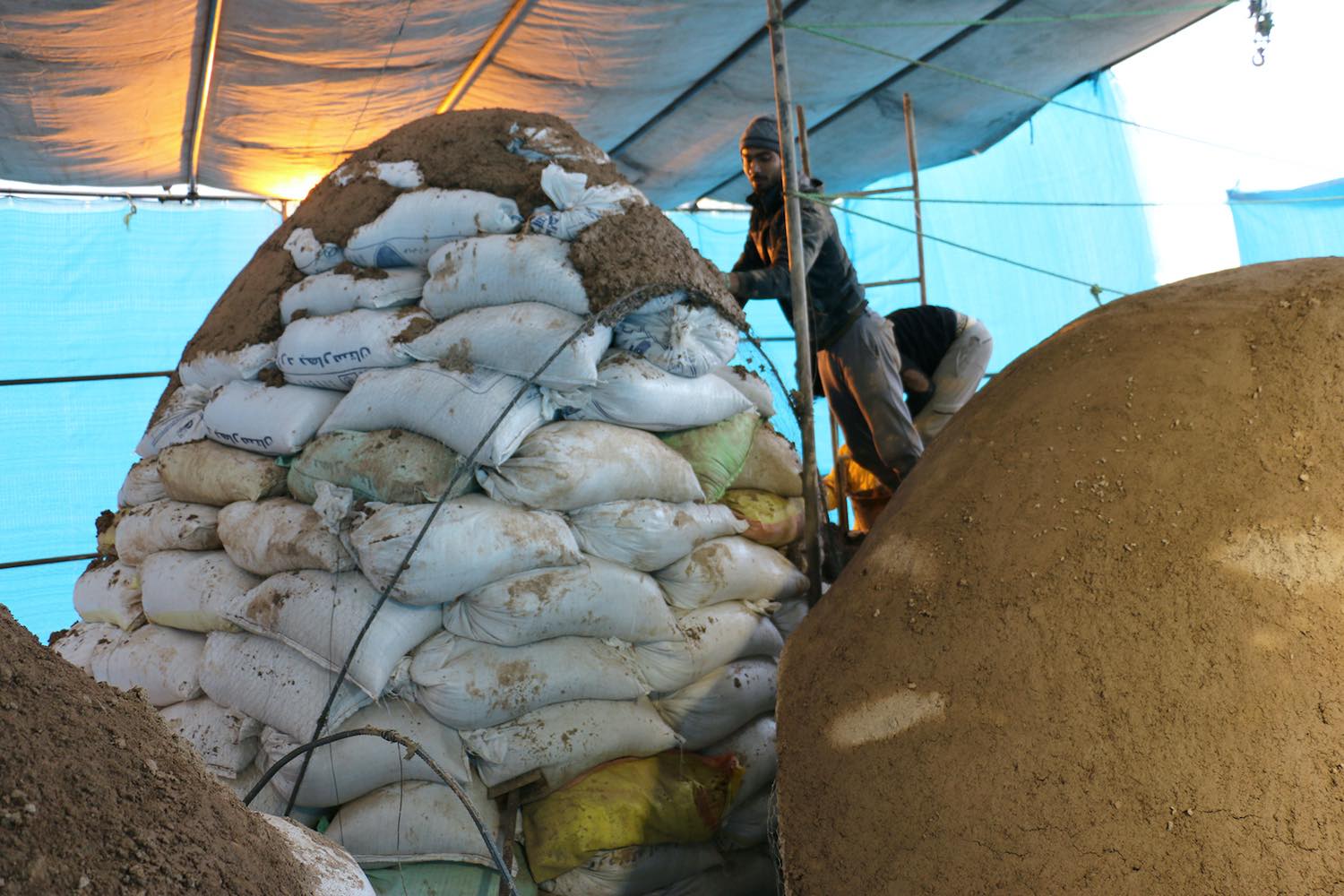 image © Kamand Javadpour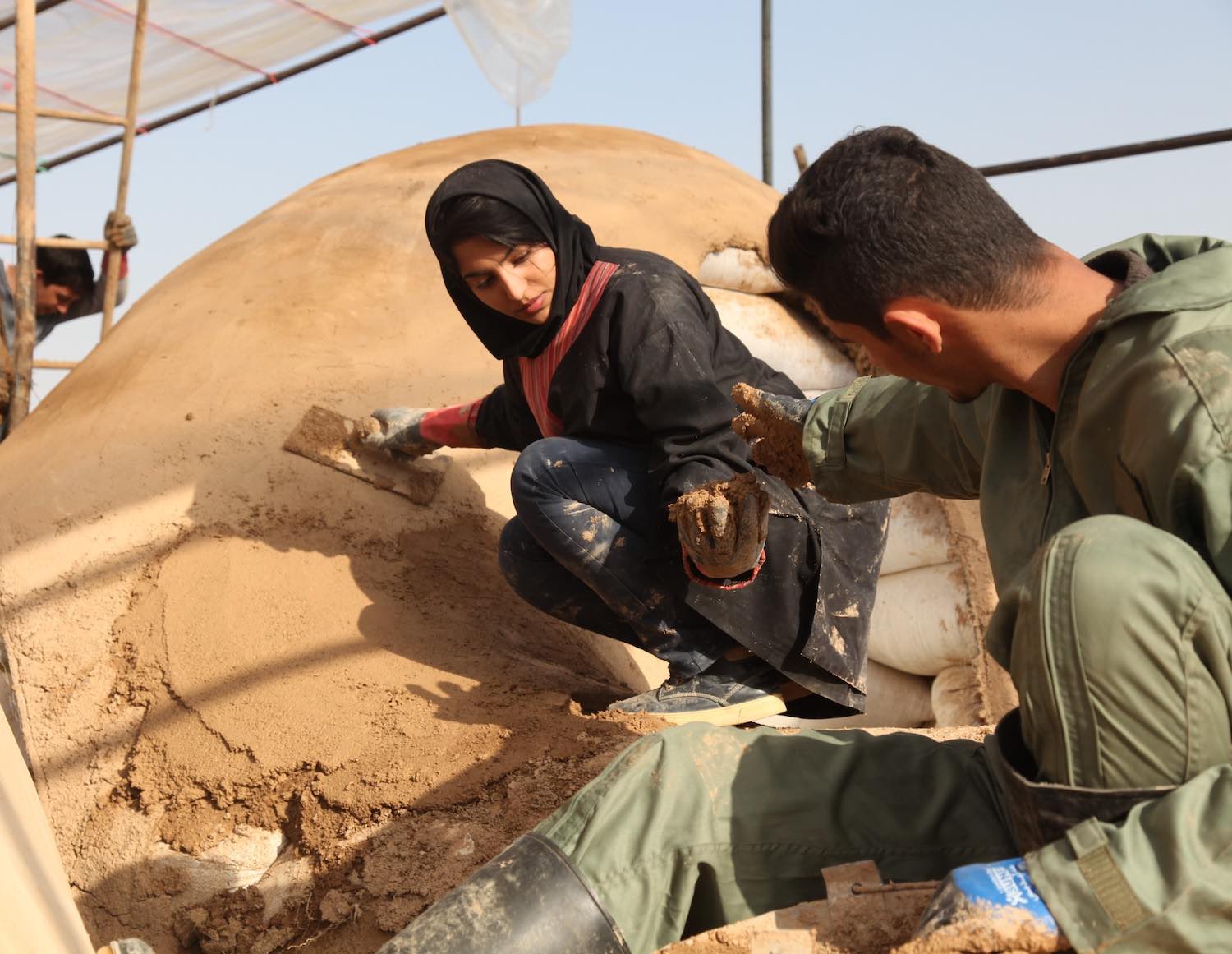 image © Kamand Javadpour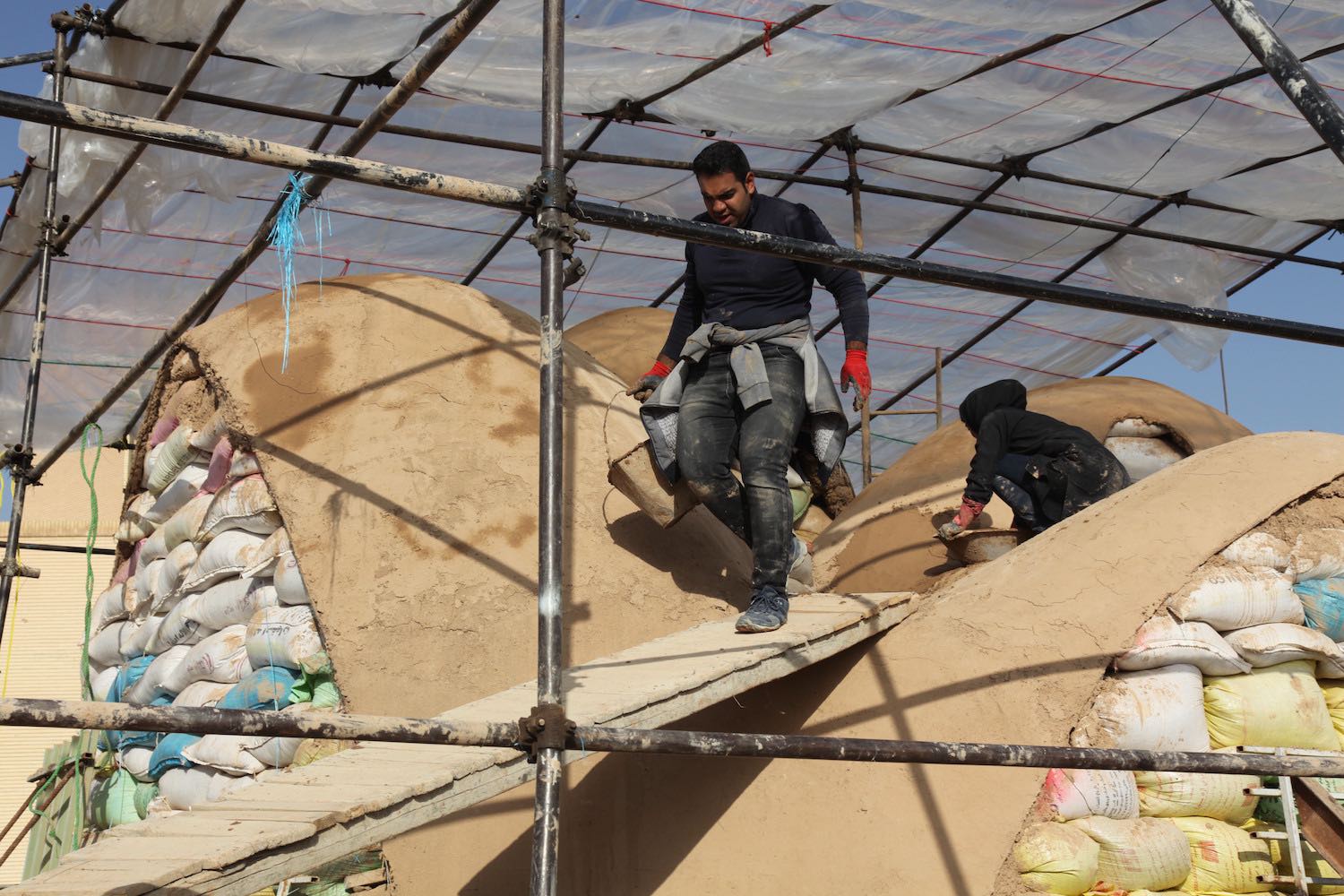 image © Kamand Javadpour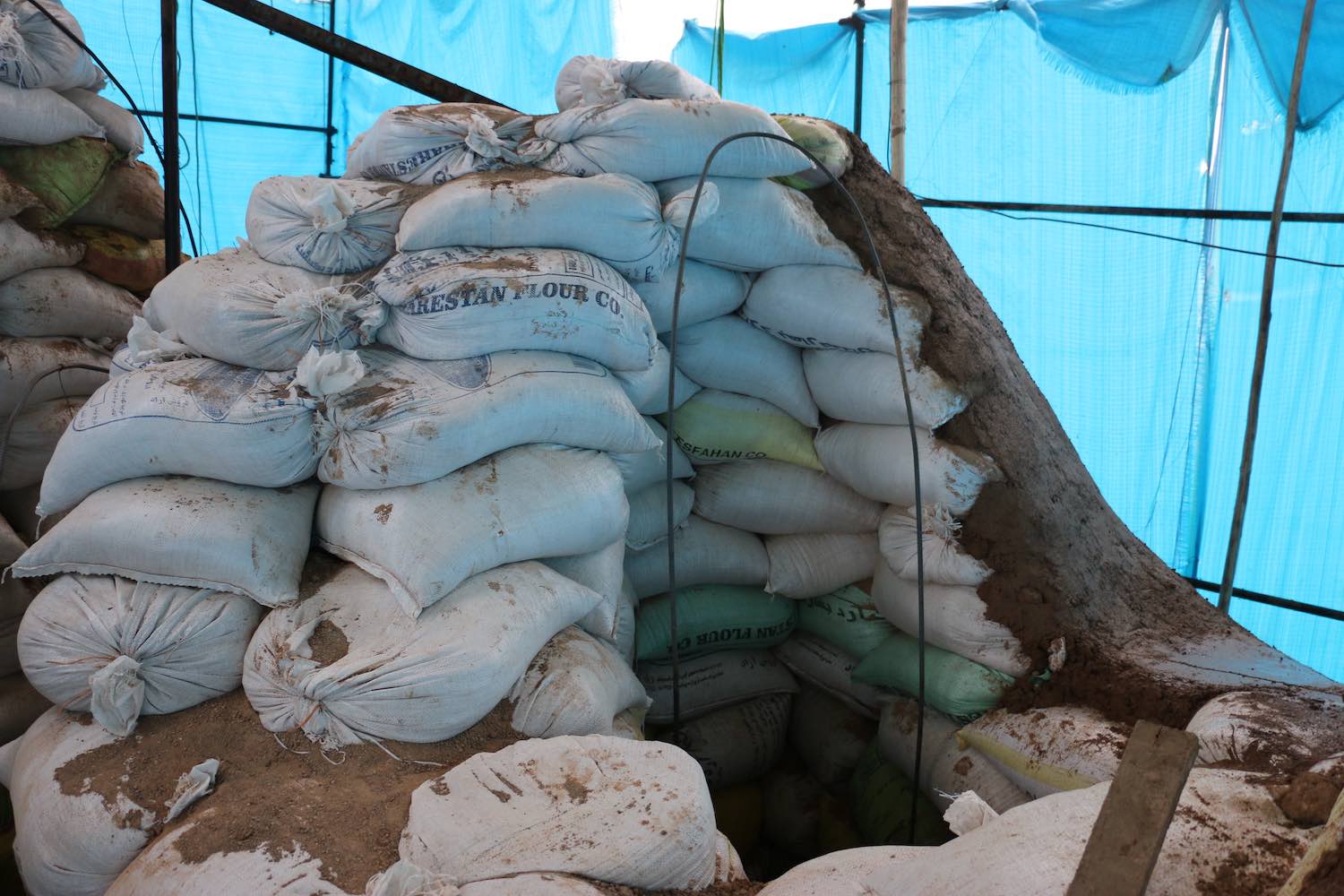 image © Kamand Javadpour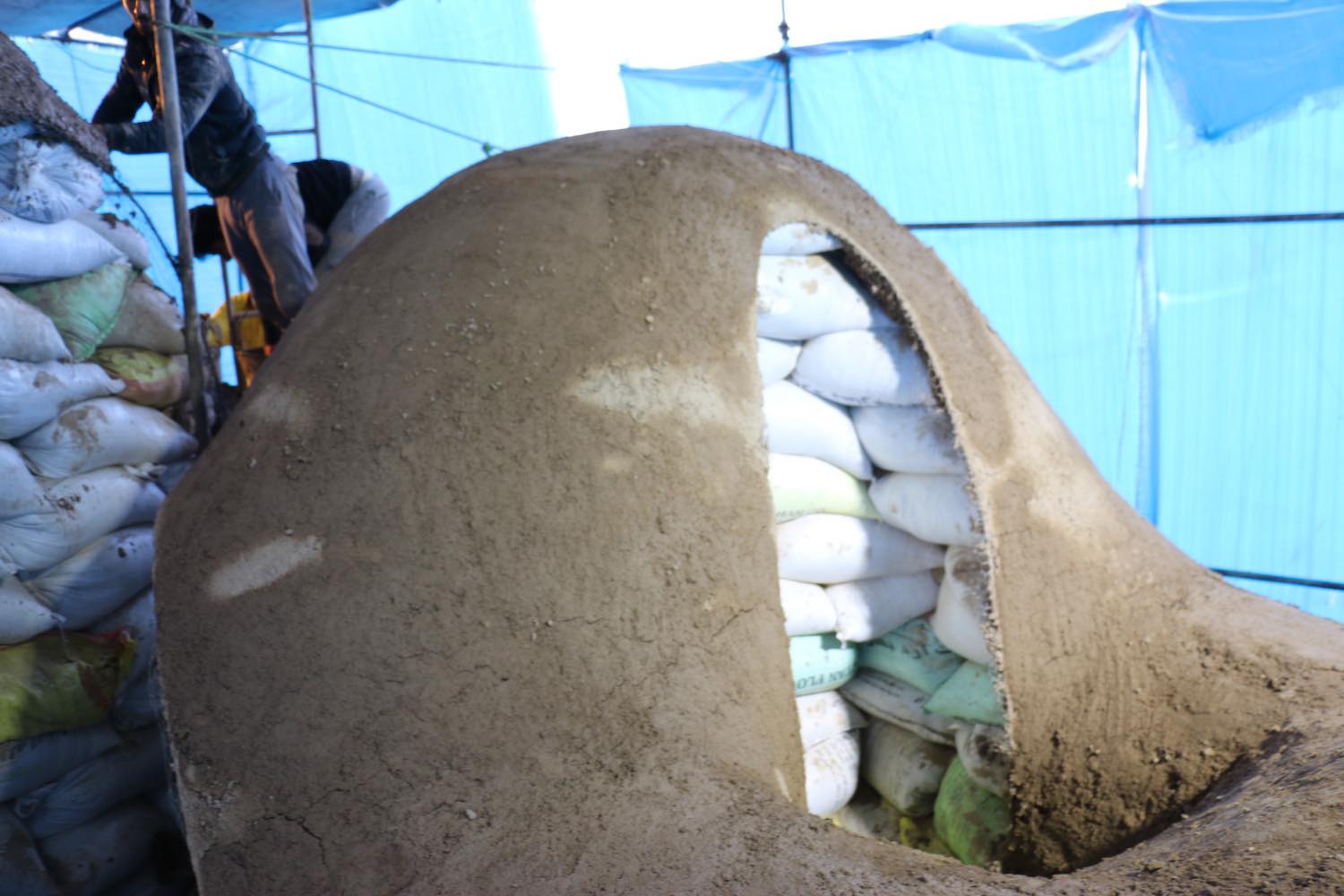 image © Kamand Javadpour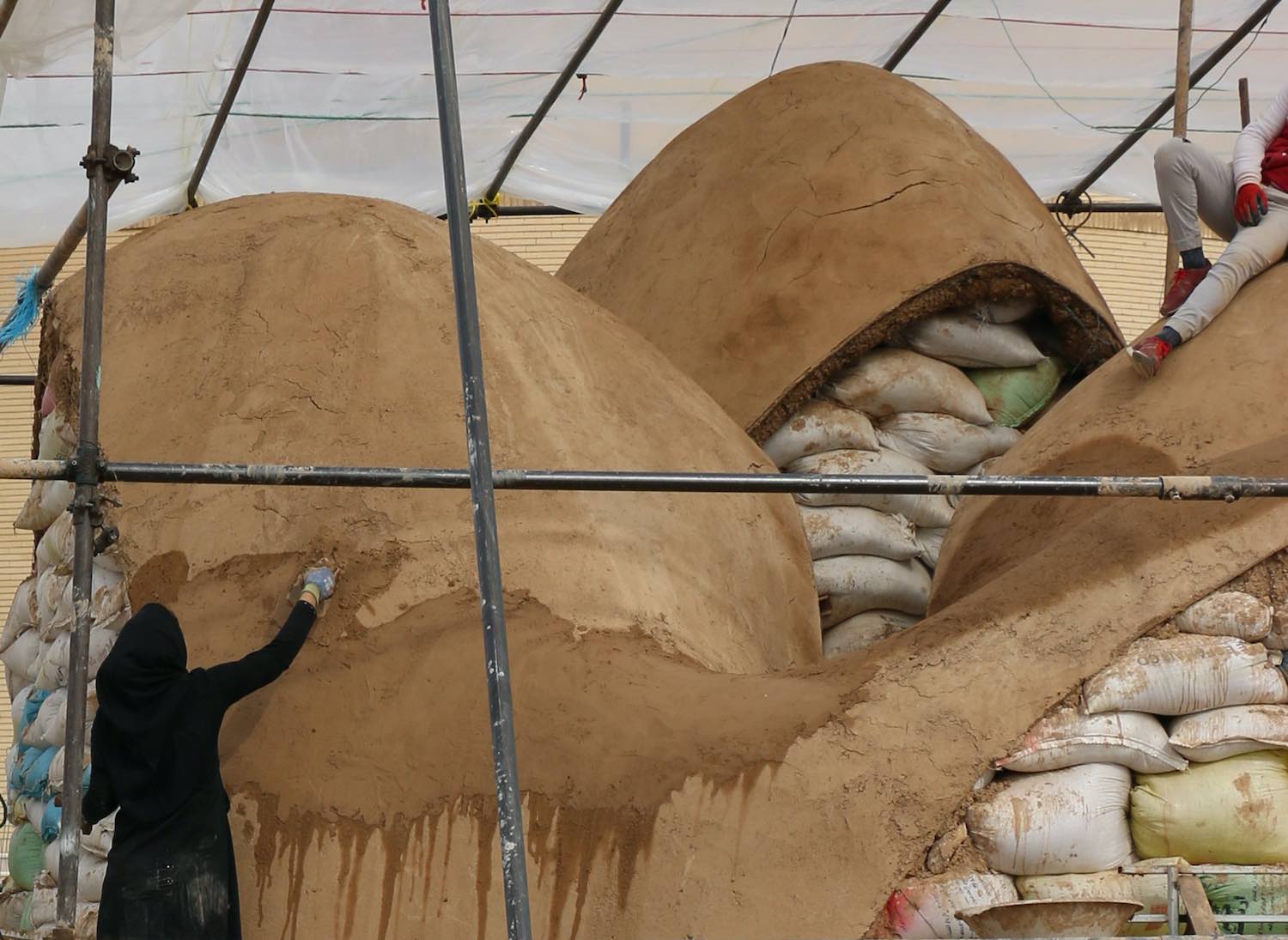 image © Kamand Javadpour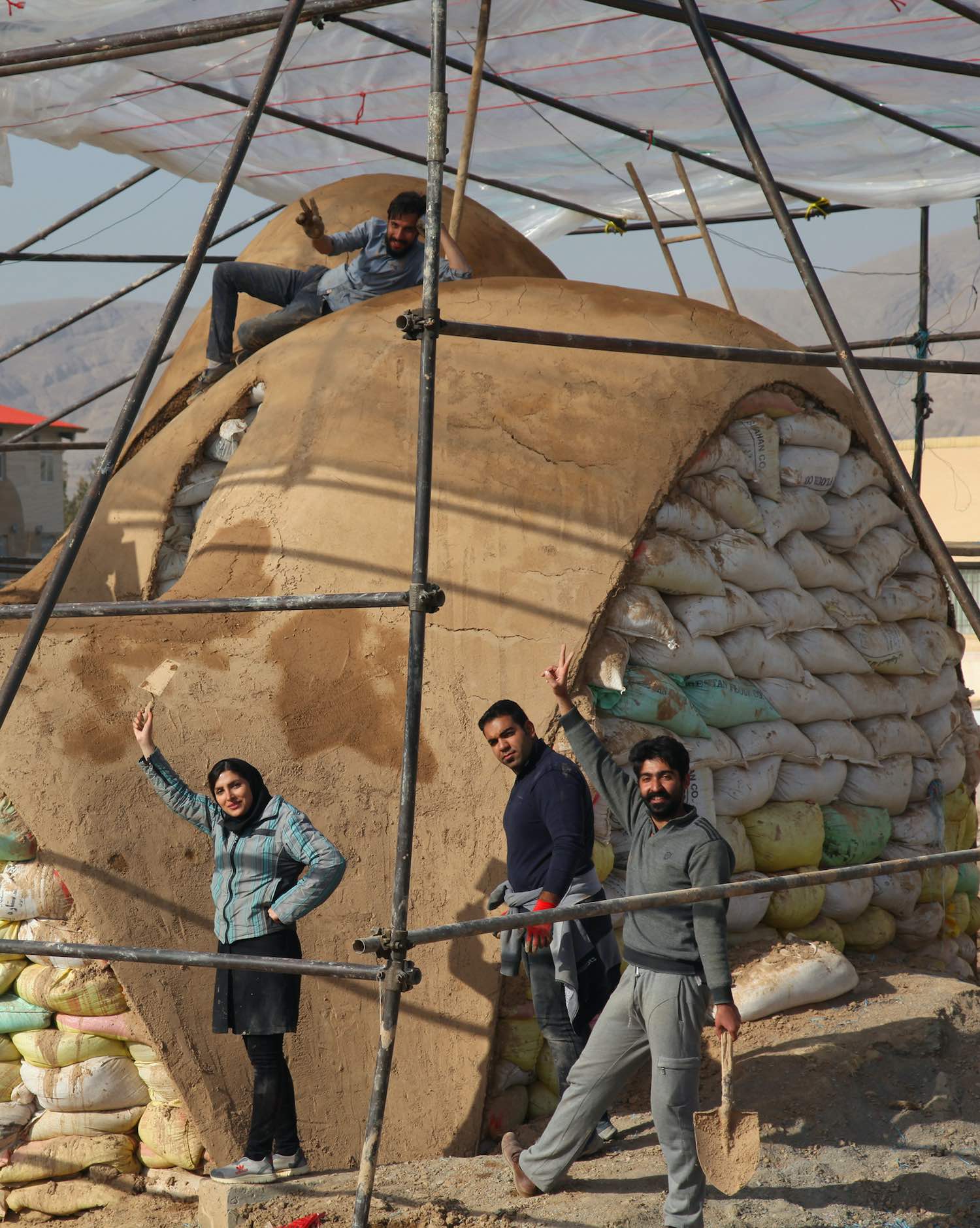 image © Kamand Javadpour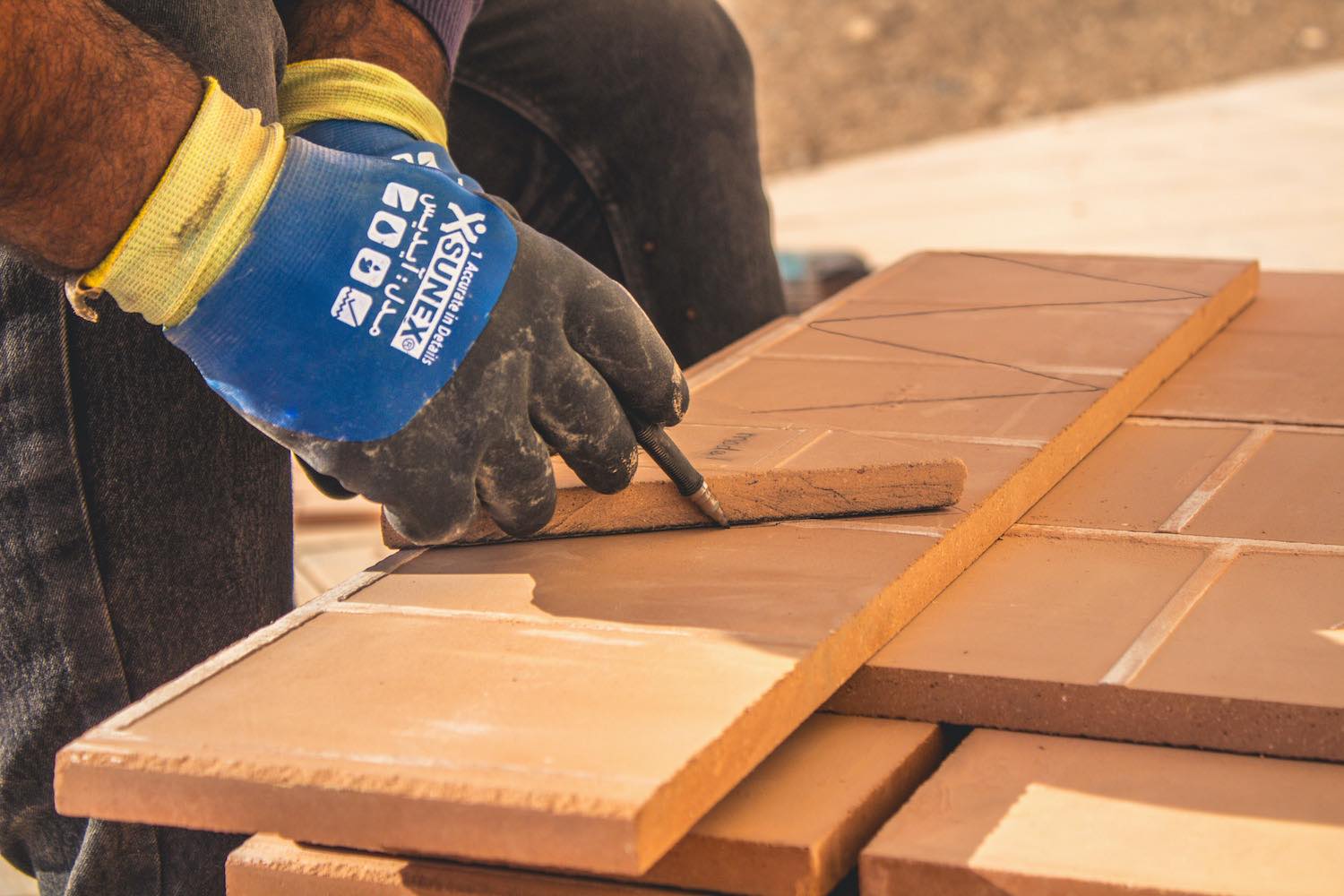 image © Kamand Javadpour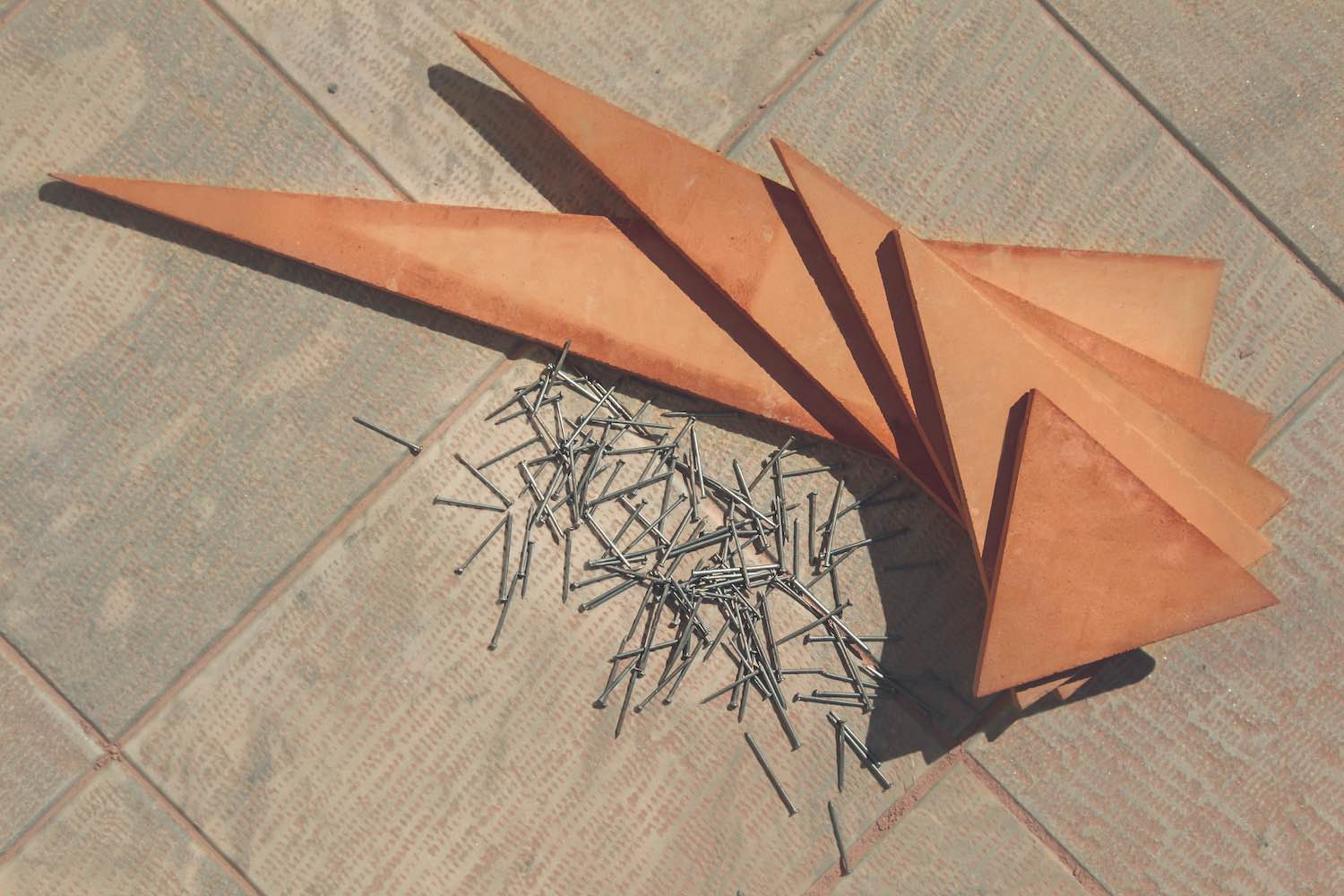 image © Kamand Javadpour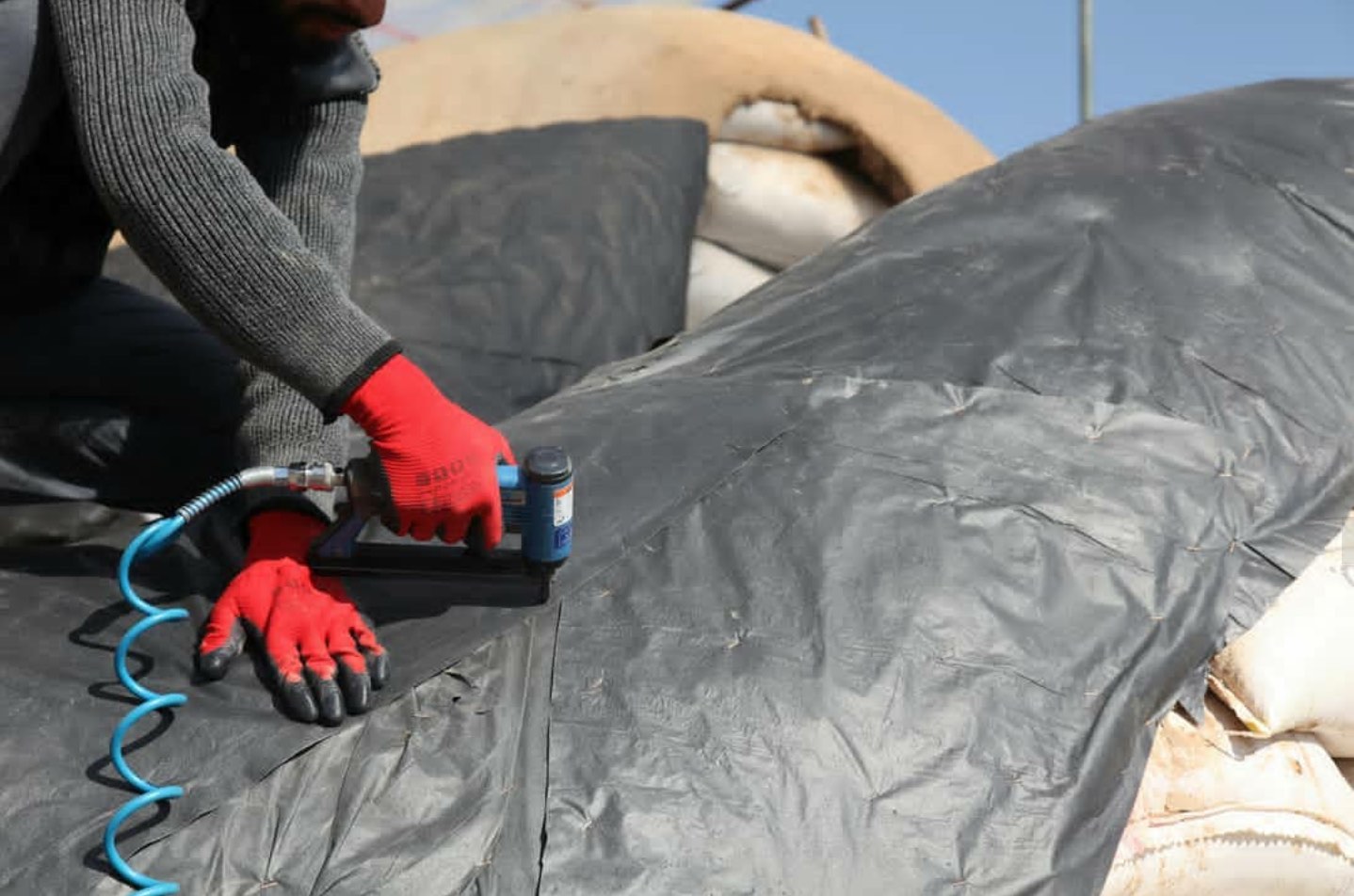 image © Kamand Javadpour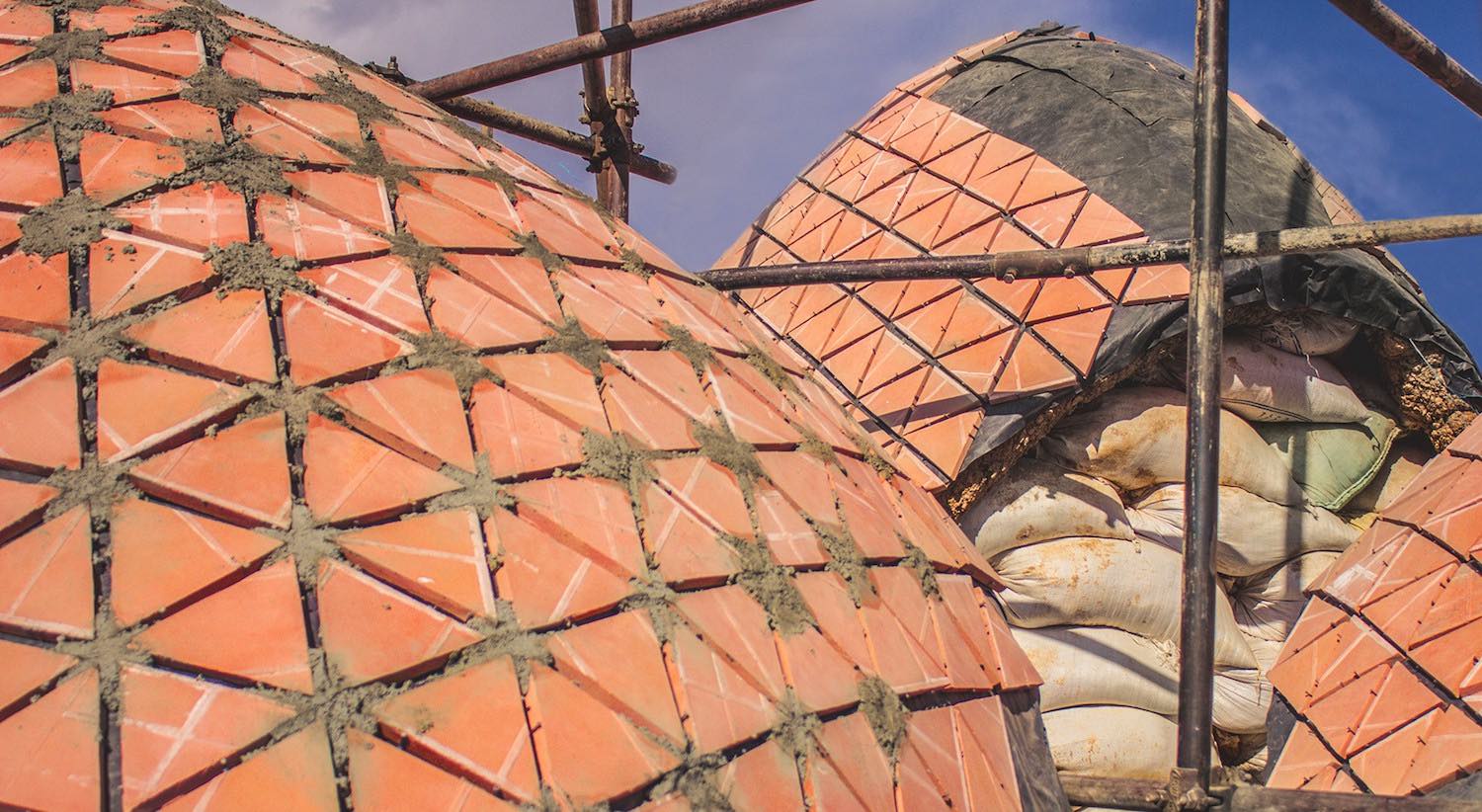 image © Kamand Javadpour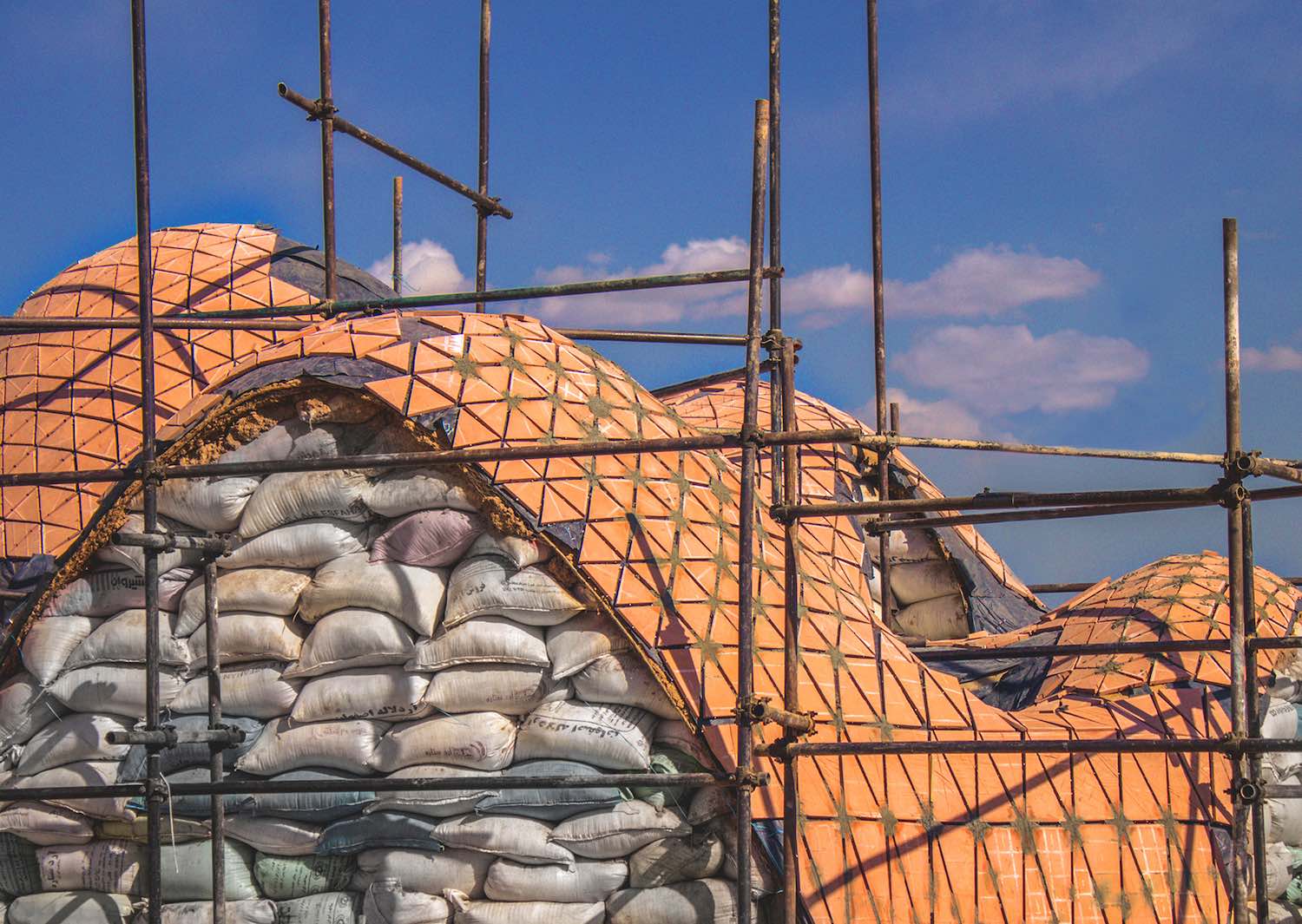 image © Kamand Javadpour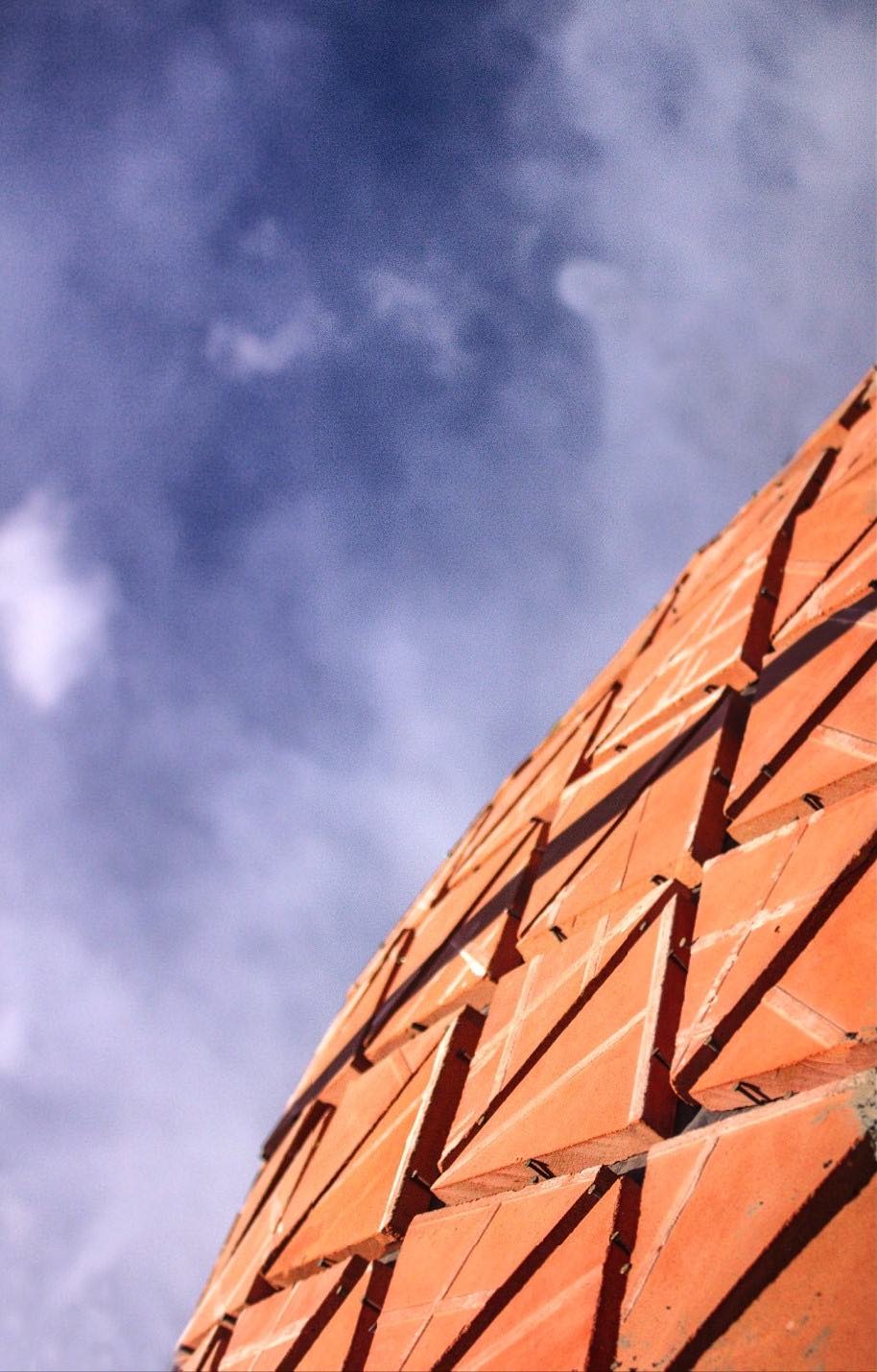 image © Kamand Javadpour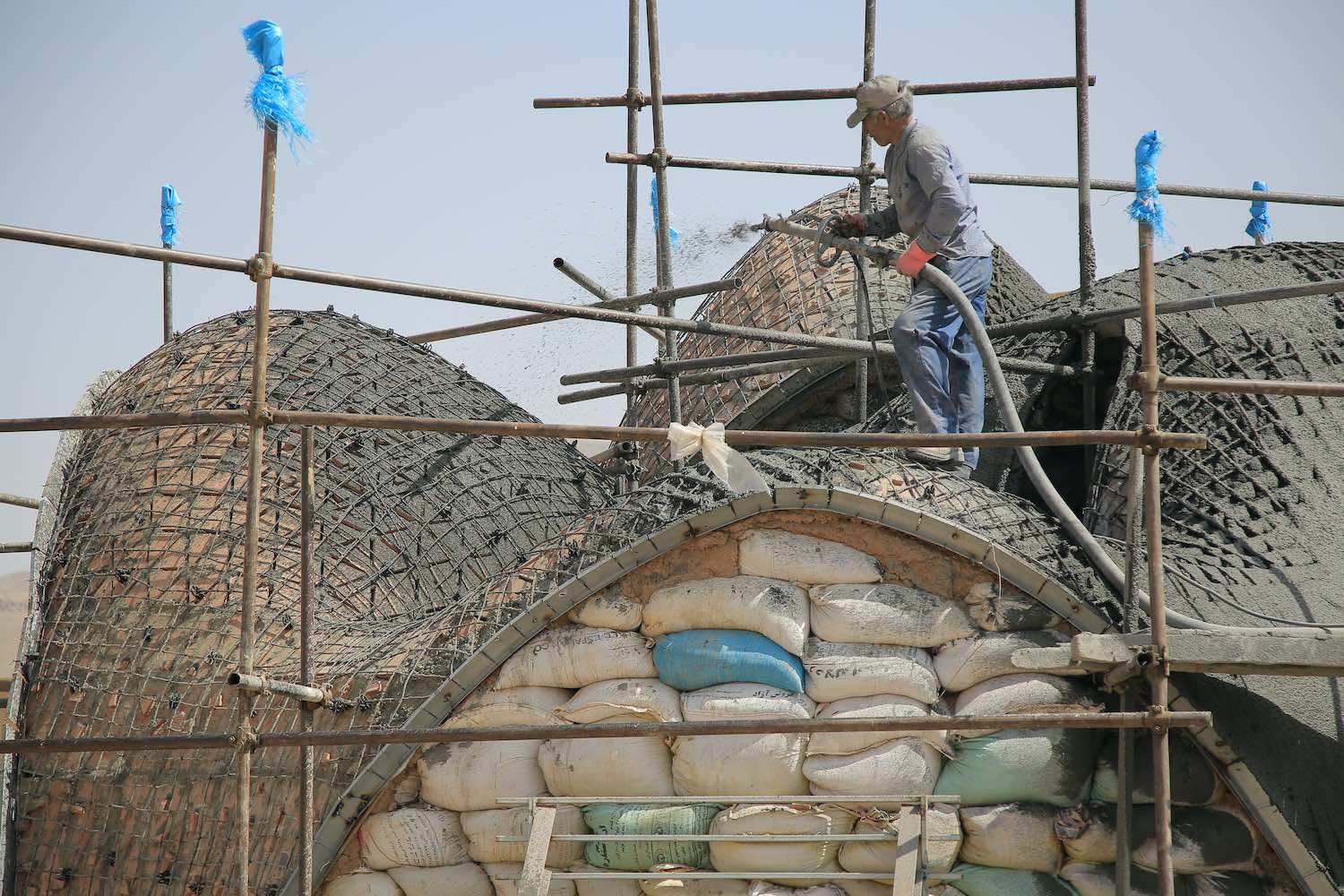 image © Milad Hosseinzadeh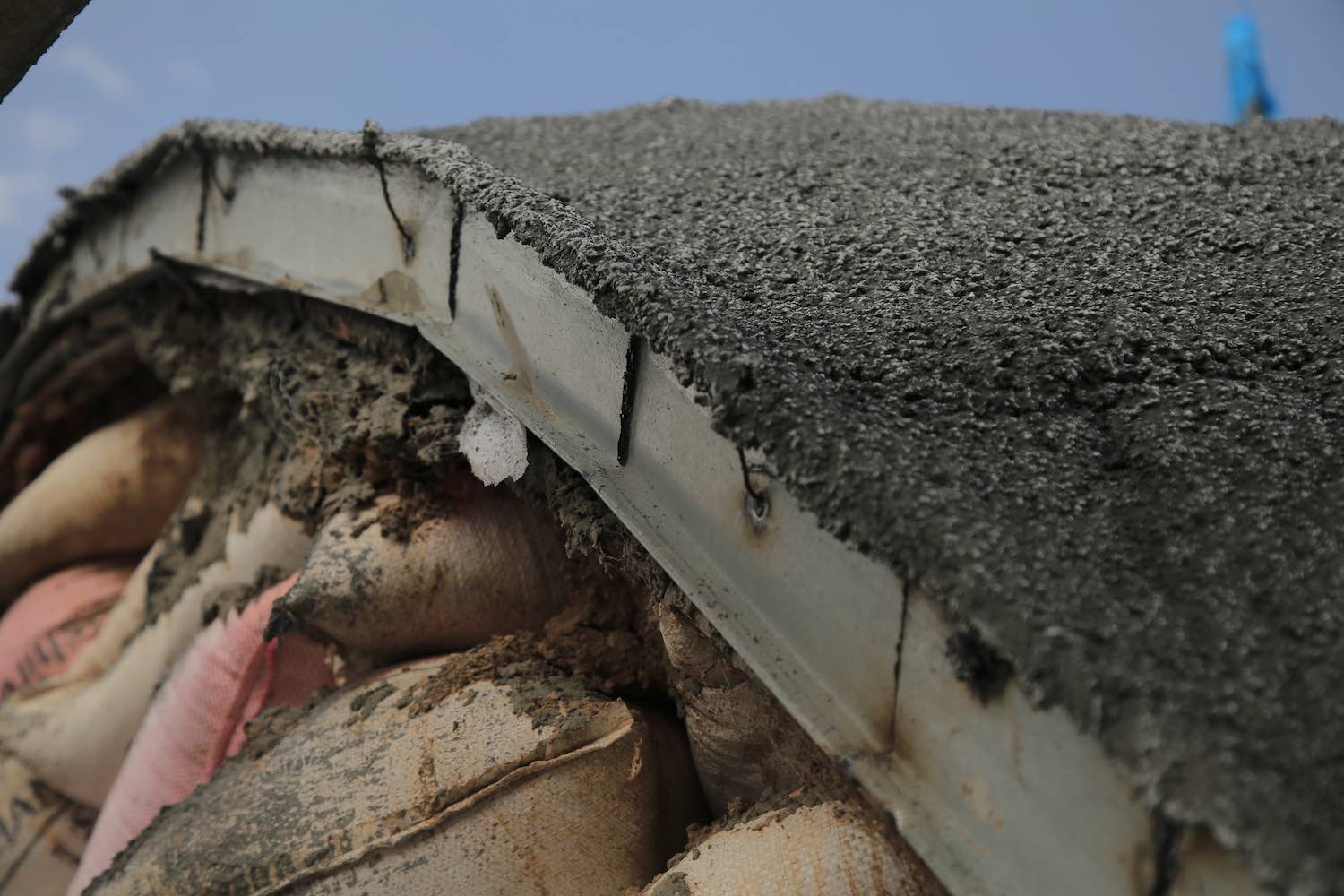 image © Milad Hosseinzadeh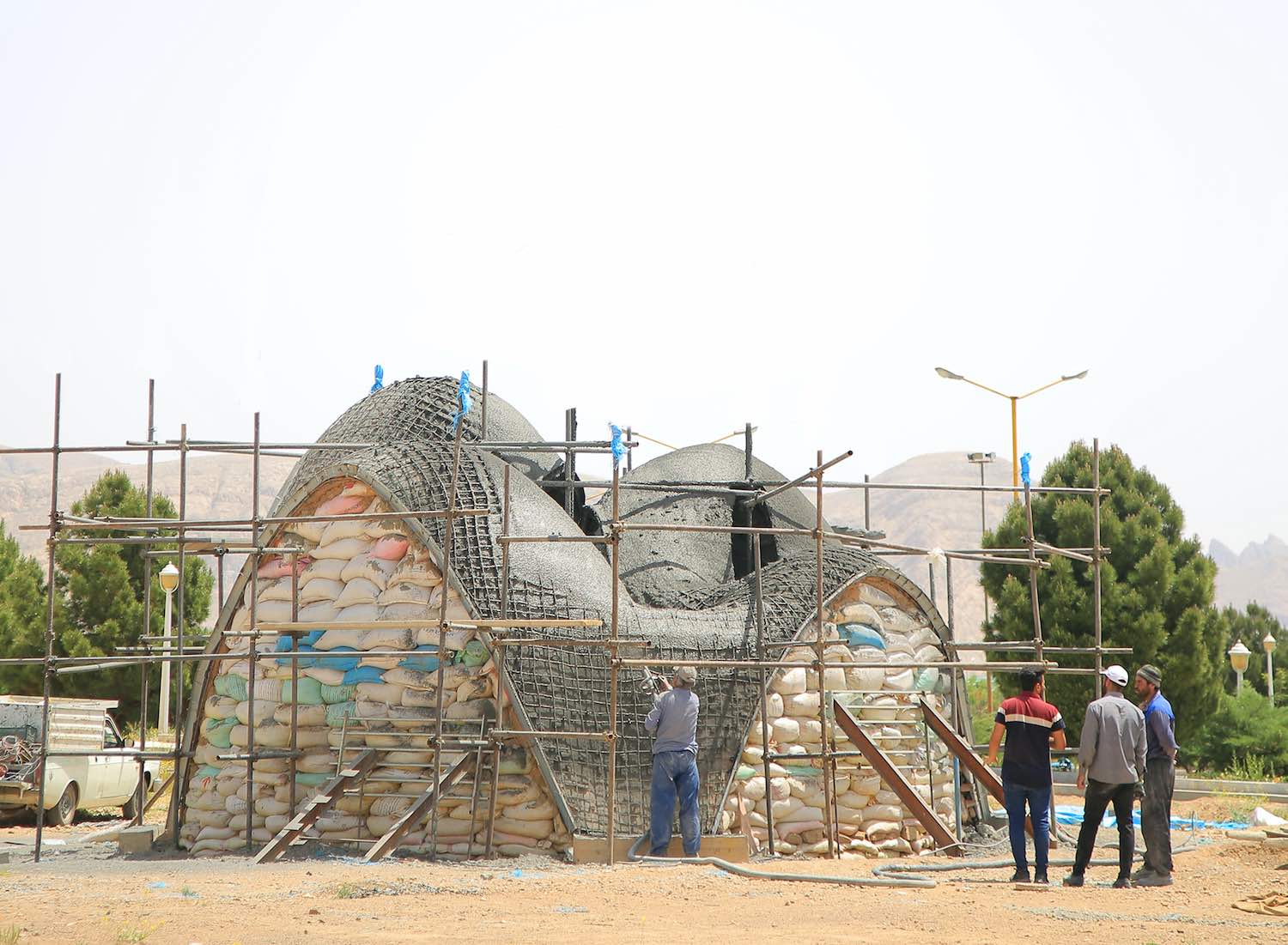 image © Milad Hosseinzadeh
Project name: Kooshk pavilion
Location: University sq. , Najafabad, Isfahan, Iran
Year: design and research: june 2017 – november 2018 /fabrication and installation: december 2018 – may 2019
Total area: 2476 ft² (230 m²) /shell area: 1055 ft² (98 m²)
Construction height: 530 cm
Collaborators:
Architect and researcher: Hossein Moradi
Structural engineer: Dr. Ali Pezeshki
Soil engineer: Dr. Esmaeil Masoumi
Director of administration and support: Hossein Mohseni
Construction assistant: Malihe Rezaei
Construction research team: Masoud Shams, Maryam Lotfi, Nafiseh Sharifi, Ali Oftade, Mohammad Lamoochi, Marzieh Haqshenas, Mohammad Javad Shahvelayati
Consultant: prof.reza ebrahimi, dr. seyed ali mojabi, dr. mohsen abbasi
Photography: Milad hosseinzadeh, Kamand javadpour
With the support of: Azad University of Najafabad and namachin brick company
Thanks to: dr. shirin toghyani, dr. amirhossein shabani, dr. zahra fanaei, dr. sajad moazzen, dr. motahar radi, davood manna, ebrahim najafabadi, reza satari, mehdi alishekl, mohsen jahangiri, mohammad javad sharifi, ahmad izadi, farinaz kazemi, forouzan ebrahimi, melika abdi, alireza shokrolahi, alireza pakchi, amir forouzande, adel hadi, arezoo salehi, farzaneh talebi, bahar keshani
---