Sharjah, UAE. March 28, 2023 – Only a few months since her graduation from the College of Architecture, Art and Design (CAAD) at American University of Sharjah (AUS), Maitha Al Hammadi is being recognized for forging her own path as she applies her Bachelor of Architecture degree to the field of sustainable landscape design.
Launching her career as a landscape designer with global infrastructure developer Parsons, Al Hammadi said she realized before graduation that she wanted to do something beyond working in traditional architecture practice.
"The architecture program at CAAD had a focus on how to design buildings formally and materially, however some instructors' design methods came from a respect for the landscape. Being exposed to this, I found my personal interests growing towards landscape architecture and decided to give it a try," she said.
AUS is number one in the UAE and among the top 200 universities globally for architecture and the built environment (QS World University Subject Rankings, 2023). A recent symposium celebrating CAAD's first 25 years highlighted the flexibility of graduates who, like Al Hammadi, have gone on to make contributions in areas beyond their undergraduate major, applying their CAAD education across many fields.
Earlier this month, Al Hammadi won the 2022 TotalEnergies Sustainability Award, which recognizes young Emiratis in the fields of sustainable design and architecture.
Her work, "Agro-Industrial Tourism", which she produced under the supervision of Associate Professor Jason Carlow during her final year of studies in the CAAD, imagines a sustainable destination between Etihad Rail and the UAE's agricultural setting, merging agriculture, tourism, soil and aquifer treatment, and utilizing waste from the UAE's dates industry.
Al Hammadi reflected that during her five years on campus, sustainability was a common thread throughout her university experience. In 2021, she and fellow CAAD student Afra AlFalasi won first place for their original design for a sustainable floating school in a flood-impacted area of Bangladesh, as part of the Climate Change Challenge initiated by the Fatima bint Hazza Foundation.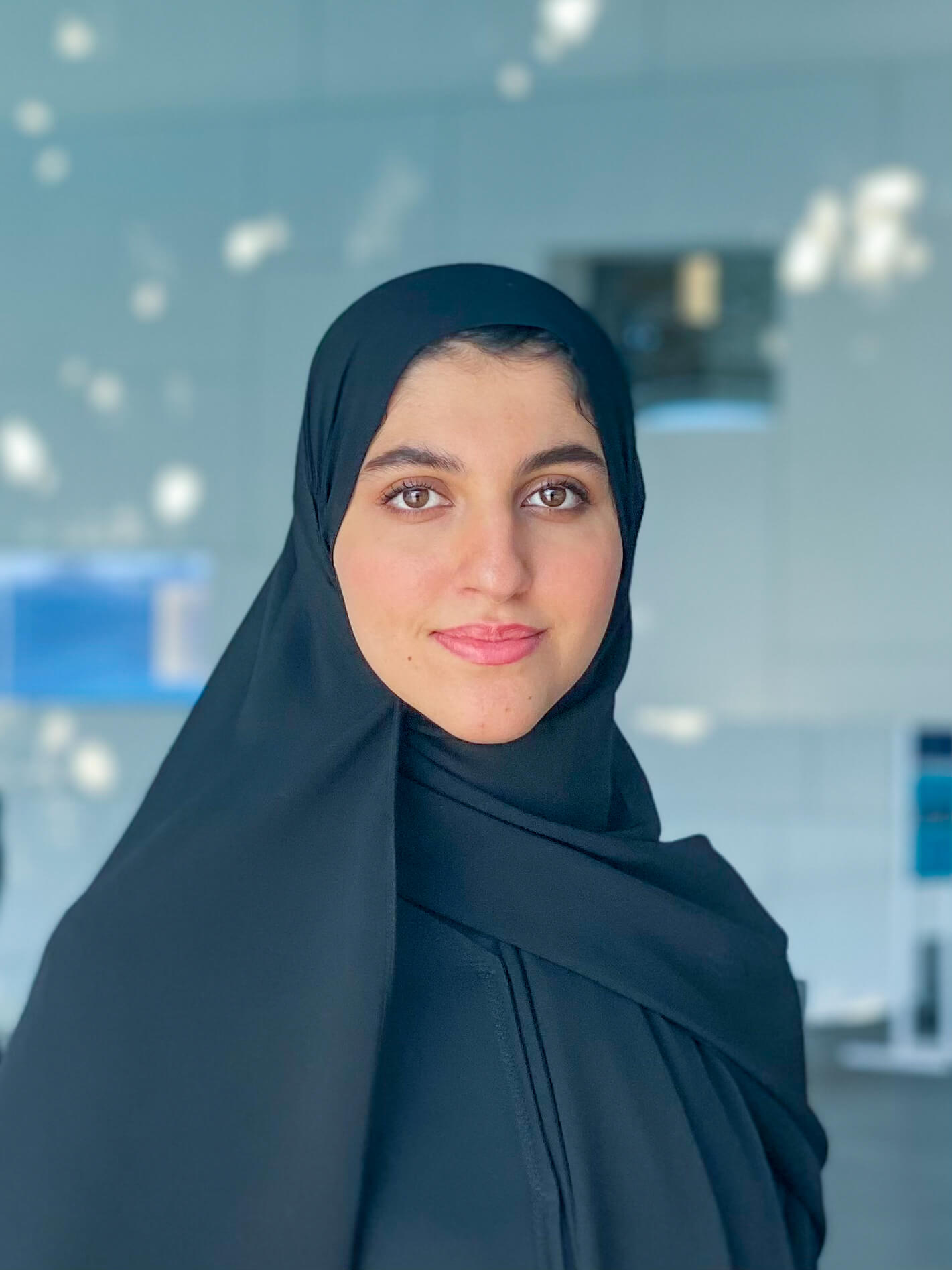 "I would say that sustainable thinking was something I got out of my educational experience at AUS. We had sustainability-themed initiatives taking place on campus all the time and sustainable approaches in design were always part of the discussion and conversation in architecture studios," she said.
"This equipped me for my current job, where sustainable design is definitely taken into consideration and is encouraged wherever relevant and applicable, given that the construction industry makes up a large portion of pollution in the atmosphere," she said.
Jason Carlow said CAAD is the ideal choice for students who aspire to a career in design and also want to be part of an institution that prioritizes sustainability.
"Maitha's project was sophisticated in thinking about how economic and cultural ideas for sustainability are combined with respect for the UAE's landscape and agricultural ecology," said Carlow.
"As part of the university's sustainability agenda, all AUS students are equipped to do this—to think critically about sustainability in both academic and extracurricular activities, regardless of their major. For architecture students like Maitha, AUS offers incredible opportunities to apply sustainable thinking to the future of design and planning," he said.
For more information about American University of Sharjah, its programs and sustainability priorities, visit www.aus.edu.
About AUS
American University of Sharjah (AUS) was founded in 1997 by His Highness Sheikh Dr. Sultan bin Mohammed AlQasimi, Member of the Supreme Council of the United Arab Emirates and Ruler of Sharjah. Sheikh Sultan articulated his vision of a distinctive institution against the backdrop of Islamic history and in the context of the aspirations and needs of contemporary society in the UAE and the Gulf region.
Firmly grounded in principles of meritocracy and with a strong reputation for academic excellence, AUS has come to represent the very best in teaching and research, accredited internationally and recognized by employers the world over for creating graduates equipped with the knowledge, skills and drive to lead in the 21st century.
AUS values learners not driven only by academic success, but by those that embrace our dynamic campus life and embody our ideals of openness, tolerance and respect. This combination of academic excellence and community spirit ensures AUS is filled with world-class faculty and students, poised to become the innovators, thinkers, contributors and leaders of tomorrow.
About AUS' Silver Jubilee
Celebrating 25 years of excellence, AUS is ranked among the top 10 universities in the Arab world, acclaimed for its academic excellence, multicultural environment and outstanding facilities.
Since 1997, AUS has been nurturing and equipping students to become award-winning architects, designers, scientists, journalists, engineers, innovators, researchers, successful entrepreneurs–and even leaders of the UAE's space program.
AUS offers 28 undergraduate majors and 45 minors, 15 master's degrees and four PhD programs in the areas of architecture, design, humanities, science, engineering and business. Formed on the American liberal arts model, all classes are conducted in English.
Students apply their learning through internships, research, conferences, competitions and professional collaborations. AUS graduates consistently secure roles with leading regional and international employers, and many pursue graduate studies at the world's top institutions.
---