The 7th Annual Inspireli Awards was open during two semesters and was part of the assignments of seminars at many universities around the world. It involved 1339 participants from 91 countries who designed a total of 1025 projects.
A jury 830 architects from 125 countries voted in the first round to choose 44 finalists only, out of which there will be one winner in each category. The winner's announcement will take place at Faculty of Civil Engineering, Czech Technical University in Prague on Sept 24.
Students were competing in three main categories – Architecture, Interior Design and Urban Design with no particular topic. Aside from that, they could also compete in the Inspireli Beirut Port Renewal Competition organized to offer help with reconstruction of the explosion-devastated port of Beirut through student designs and proposals. Beirut competition will have its Finalists announced on the Aug 4, and the winners will be revealed by the Mayor of Beirut, Dr. Itani, in the ceremony in Beirut on Sept 8.
This year for the first time, the winner will get the prize of their dreams – it is up to the winner to define what he/she desires, and Inspireli will do its best to provide it, connecting the Inspireli community to make it happen. The winners also get a professional license of Archicad provided by Inspireli's long-time partner Graphisoft.
But Inspireli does not end just because students don't make it to the finals. Students can ask for Feedbacks via Inspireli Education – over 300 professionals in our jury and 3D specialists have already given over 700 project and 2D/3D feedbacks, one advisor to one student. There is also a feasibility feedback where manufacturers judge the feasibility of the project from their point of expertise.
The INSPIRELI AWARDS competition has become the largest student competition on the planet, having already connected students and architects from 150 countries on all continents, founded by Václav Havel, Bořek Šípek and Karel Smejkal with the aim of promoting young talents in architecture regardless of their economic, ethnic or social conditions.
The largest jury in the history of architecture, which includes over 830 architects from 125 countries, officially includes architect Mario Botta from Switzerland, who represents the Holy See at the Vatican. The competition is partnered by the African Union of Architects (AUA), IAESTE, and finalists of the competition receive a Certificate of Recognition from the American Institute of Architects (AIA), International Chapter, which invites successful students to join this prestigious global organization upon graduation.
See all the finalists' projects at https://www.inspireli.com/en/awards/finalists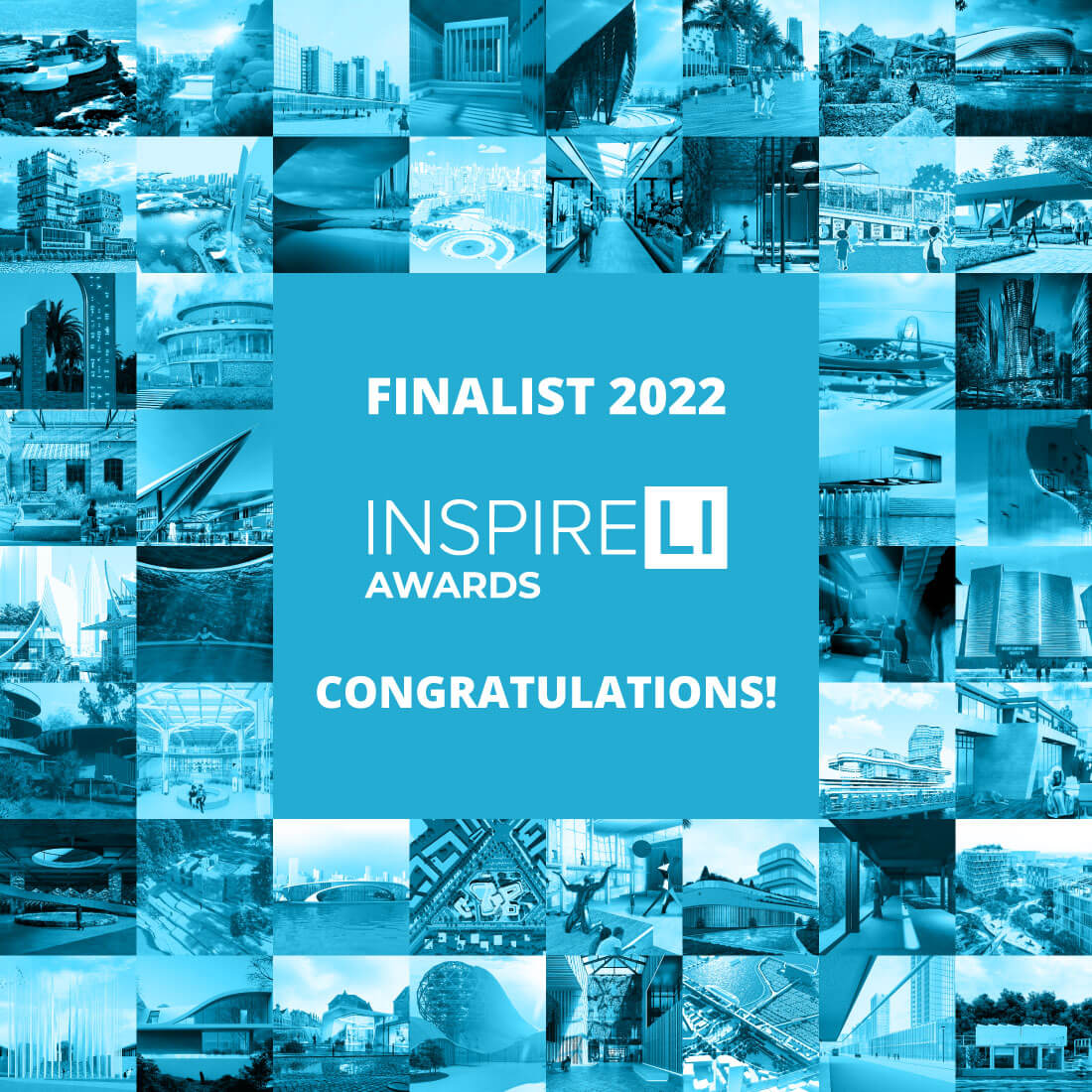 ---