The prestigious Asia Architecture Design Awards is pleased to announce the outstanding winners of its highly anticipated 2023 edition. This prestigious platform celebrates and honors extraordinary architectural accomplishments across the diverse landscapes of the Asian continent, highlighting the innovative and visionary designs that are reshaping and defining the built environment in this dynamic region.
The 2023 Asia Architecture Design Awards received an overwhelming response from talented architects, designers, and firms from various countries in Asia. The esteemed jury panel, comprised of renowned industry experts and luminaries, diligently reviewed 100 shortlisted entries from 12 countries across the continent to identify the most remarkable projects that demonstrate excellence in design, idea, differentiation, functionality and innovation.
The winners of the 2023 Asia Architecture Design Awards represent a diverse range of architectural typologies, showcasing the breadth and depth of talent in the industry. From awe-inspiring skyscrapers to sustainable urban developments or furniture design, the awarded projects exhibit a harmonious blend of aesthetics, functionality, and environmental consciousness.
"These exceptional projects have truly distinguished themselves through their remarkable design solutions, innovative applications, harmonious integration with the surrounding environment, and unwavering dedication to sustainable practices. These visionary designs serve as a reflection of the vibrant and dynamic spirit that characterizes the Asia, as they boldly push the boundaries and redefine the very possibilities of architecture.", said Mr. Alberto Beretta, CEO of I.F.O. SRL, Chief of Judges for the 2023 Asia Architecture Design Awards.
"We are thrilled to unveil the winners of the 2023 Asia Architecture Design Awards. The caliber of submissions was exceptional, and the awarded projects truly represent the pinnacle of architectural excellence in Asia," said Mr. Dylan Yip, Vice President of Global Business, Asia Awards Organization. "We are delighted by the overwhelming success of the Asia Architecture Design Awards in its inaugural year, as it has garnered an extraordinary response from esteemed architects across the region. This tremendous support truly exemplifies the profound impact and recognition the awards have achieved within a remarkably short timeframe."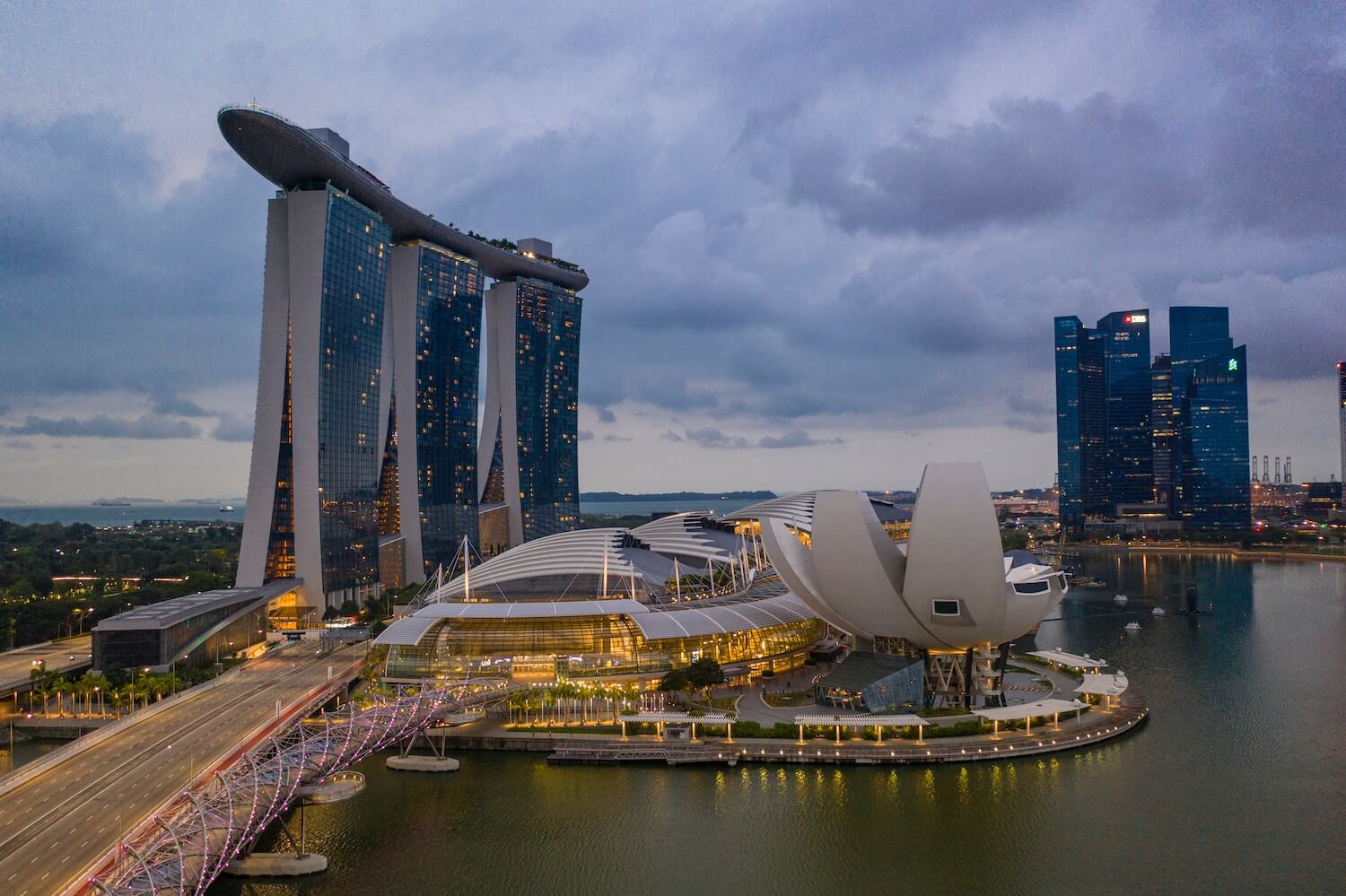 Marina Bay Sands, Singapore. Image © Stephen Leonardi
The Winners' Night, held at Marina Bay Sands in Singapore, promises to be an unforgettable evening filled with elegance, celebration, and networking opportunities. Architects, designers, industry professionals, and distinguished guests will gather on 14 August 2023 to applaud the remarkable achievements of the award winners and celebrate their significant contributions to the architectural landscape of Asia.
For more information about the Asia Architecture Design Awards and the winners, please visit https://aadawards.com/
---