Designed by Vancouver-based multi-disciplinary design firm Alterativ Design Lab, Horizontal Gravity is a minimalistic residence that is located in West Vancouver, British Columbia, Canada.
Project description by architect:
The minimalistic approach and clean interiors emphasise on the beauty of the surrounding nature. The form is shaped by openings gravitated towards the south and west. The quality views of downtown Vancouver and the ocean are to the south and the mesmerizing sunset views are to the west. The design continues the lineage of the west coast modernism movement.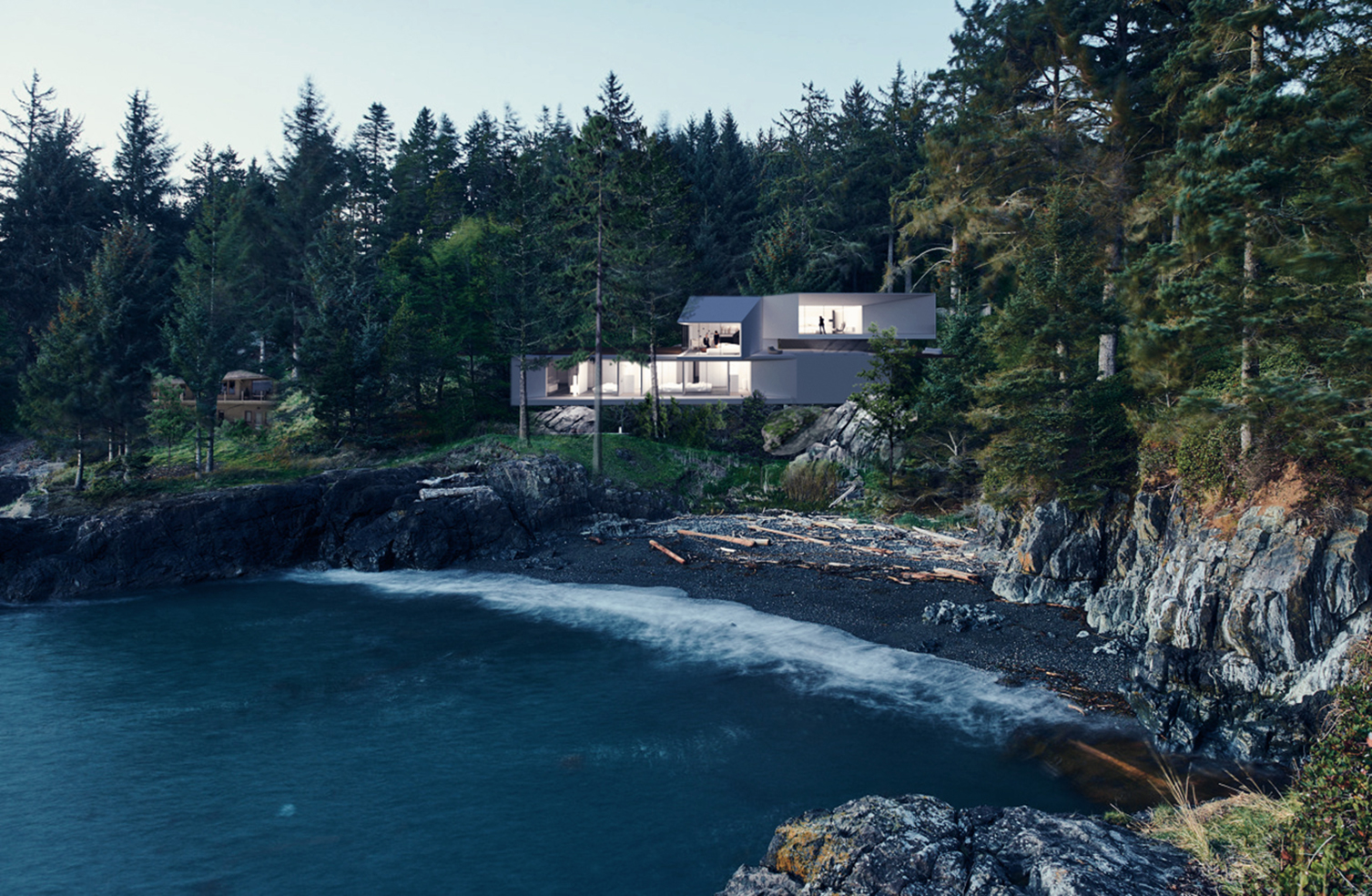 Visualization by Alterativ Design Lab
The house comprises 5700 square foot of living space including three bedrooms, three bathrooms, a tv room, a dining room, a living room, a lounge area, and two kitchens. The main kitchen and lounge area on the upper floor with views to the pool are suitable for gatherings and the more private areas of the house are located on the lower levels.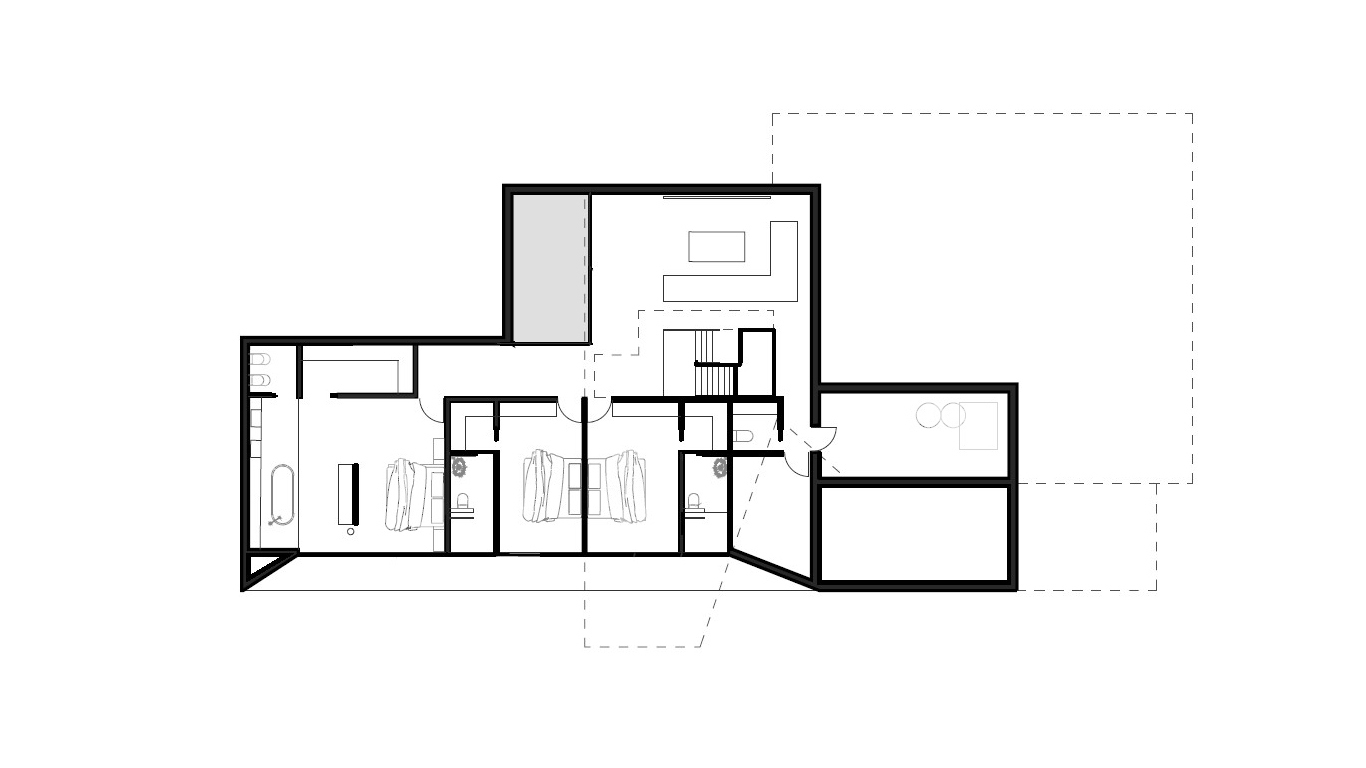 Lower Flower Plan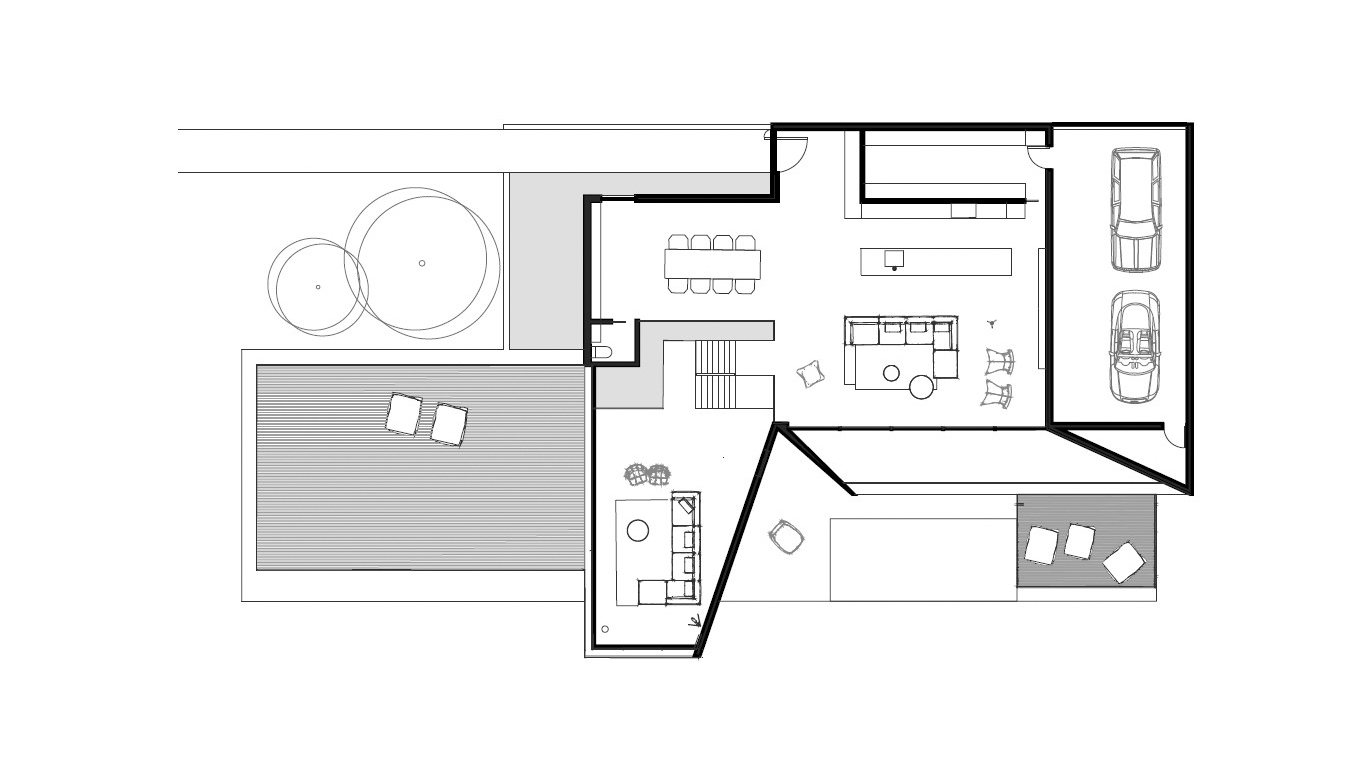 Upper Flower Plan
It is only natural to build out of wood in such an environment. This house utilizes a hybrid timber/concrete structure. The upper level is fabricated from Cross laminated timber (CLT) to harness CLT's thermal massing and provide a high quality and energy efficient living space. The form provides shading on the south façade glazed areas. Energy efficiency is also balanced by minimizing opening to two sided of the building.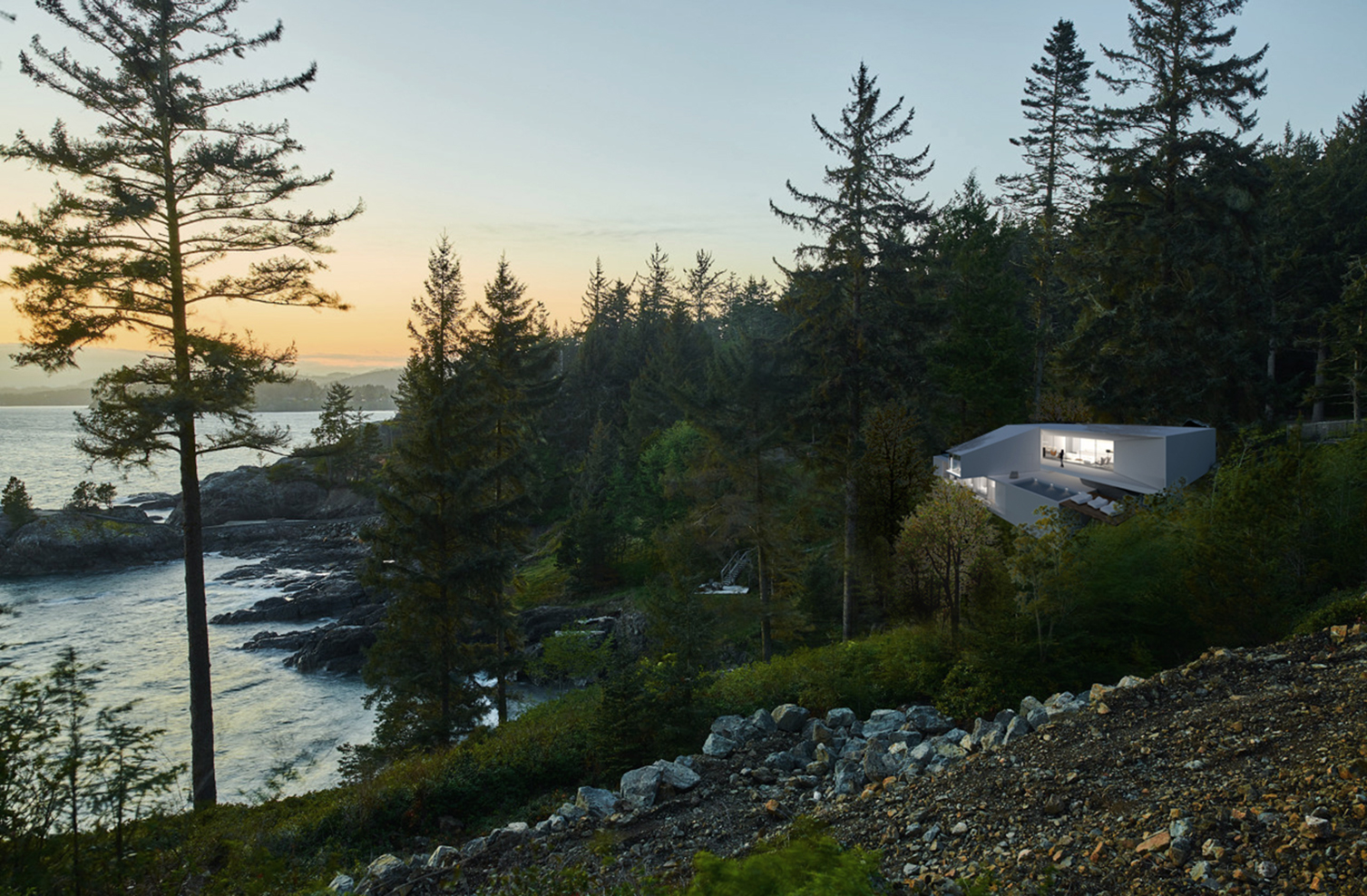 Visualization by Alterativ Design Lab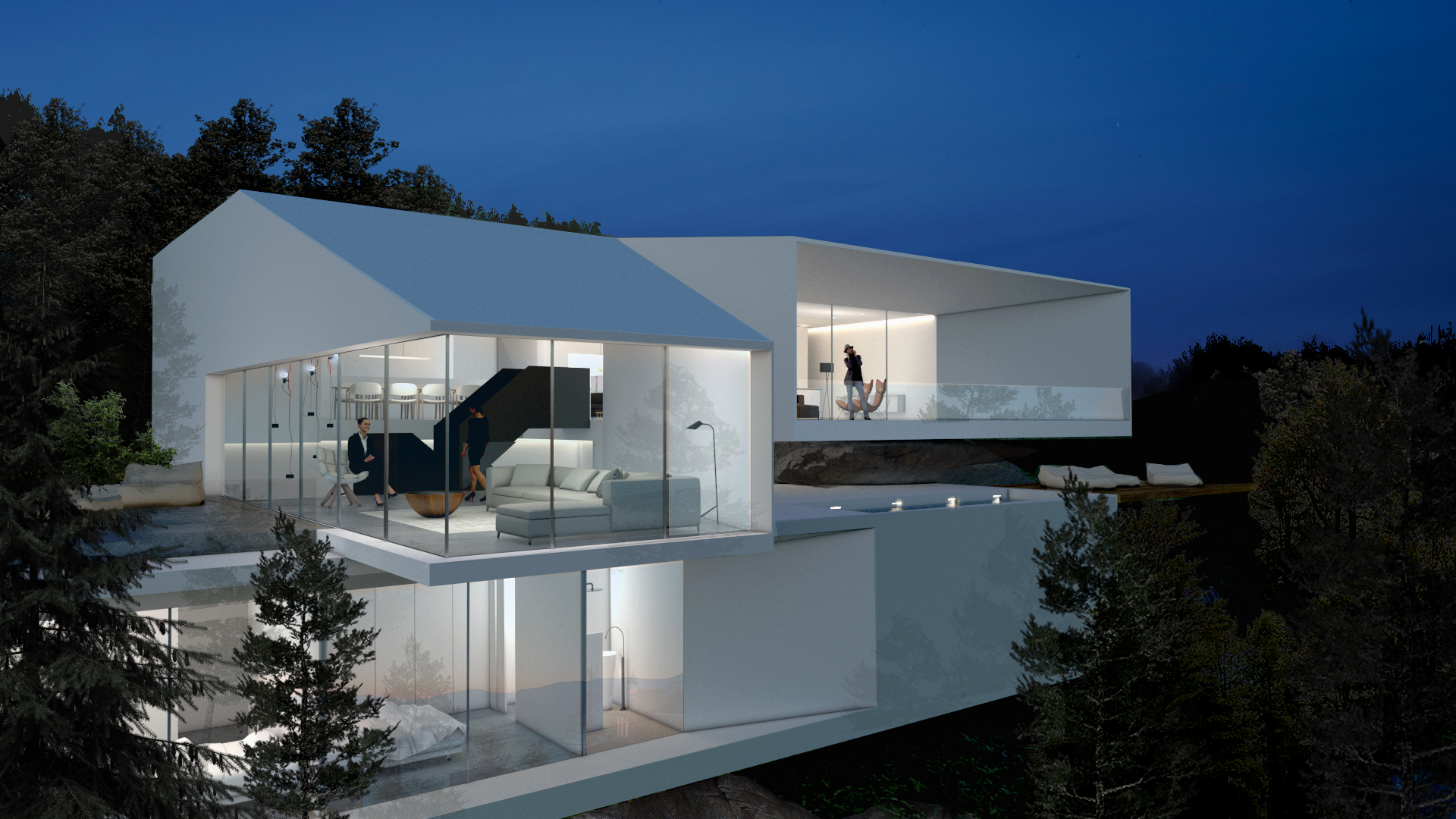 Visualization by Alterativ Design Lab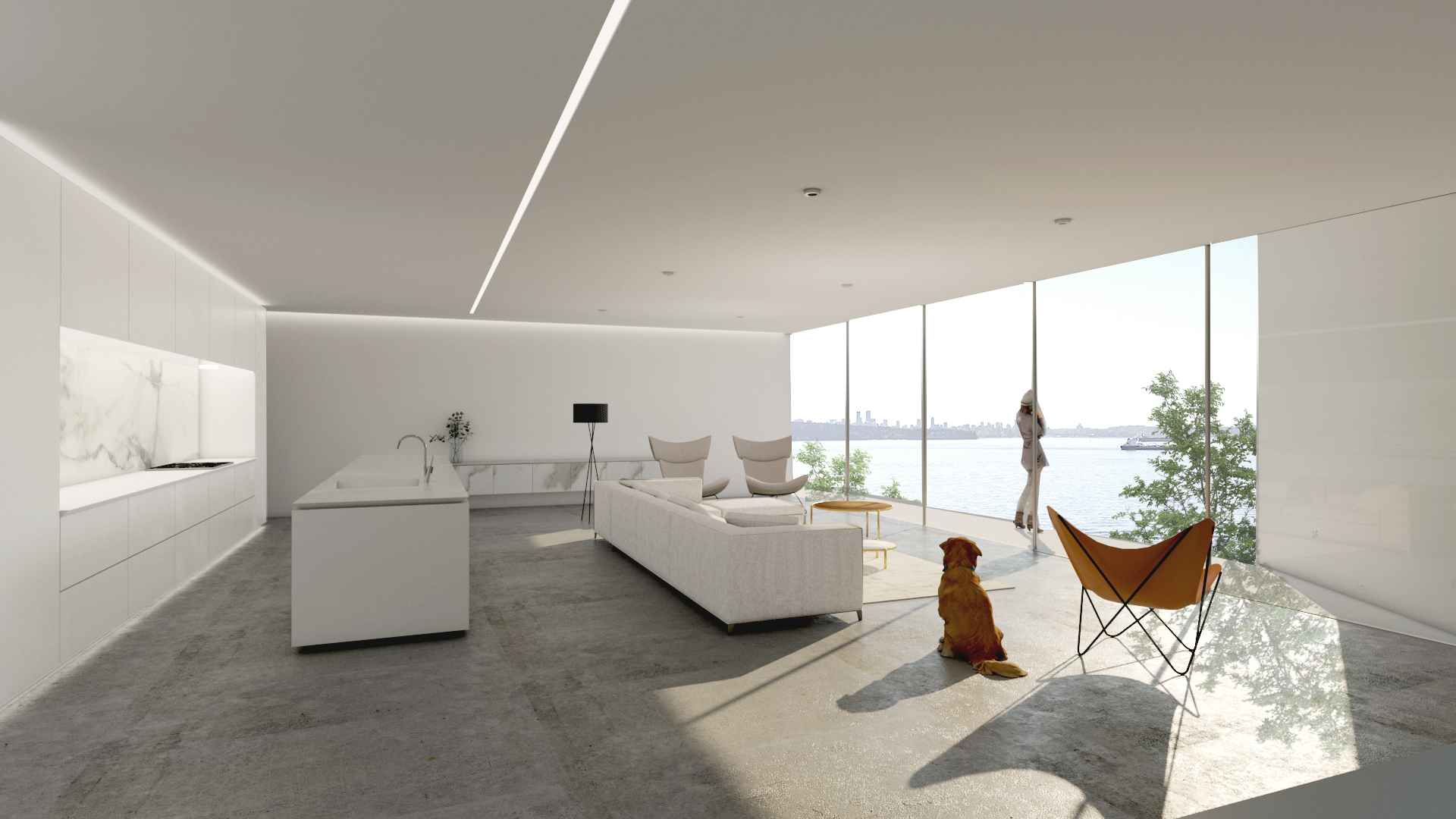 Visualization by Alterativ Design Lab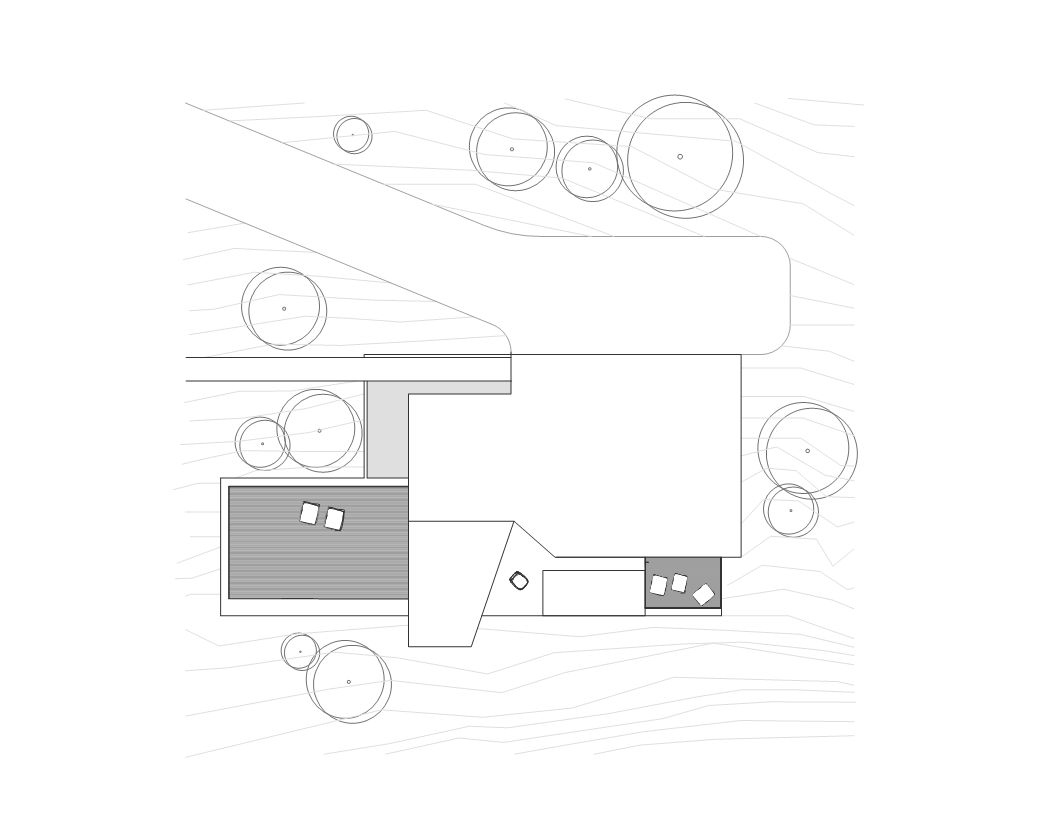 Site Plan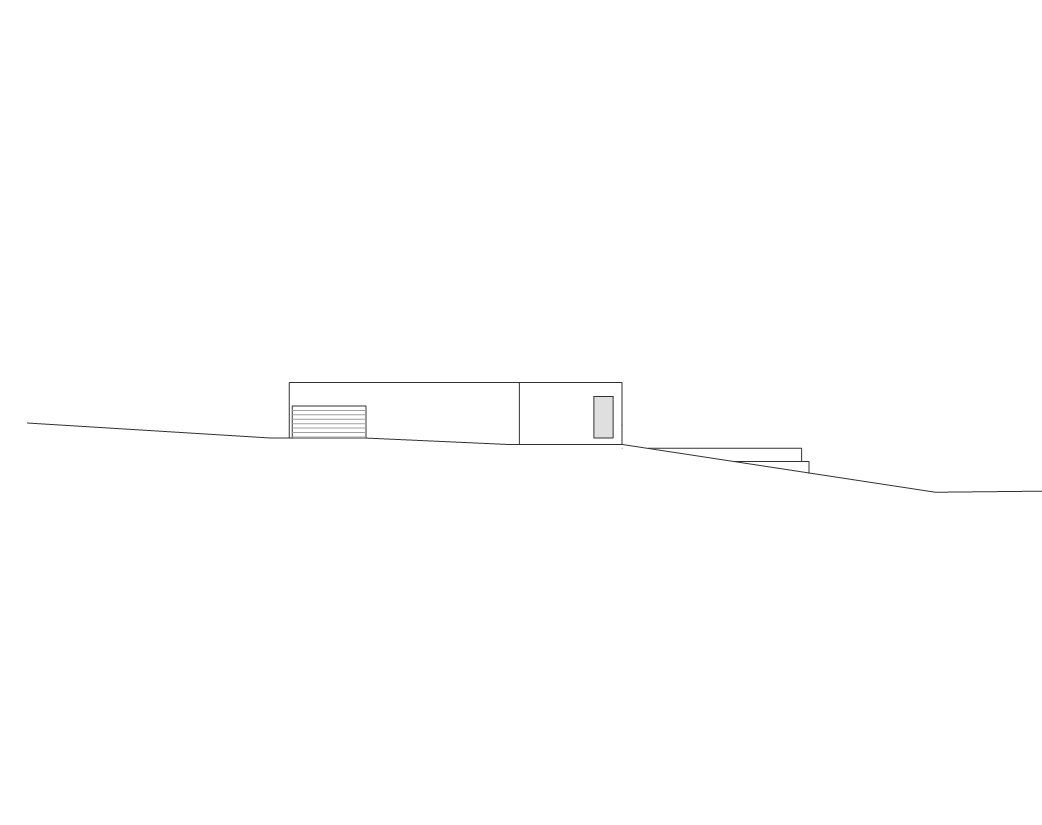 North Elevation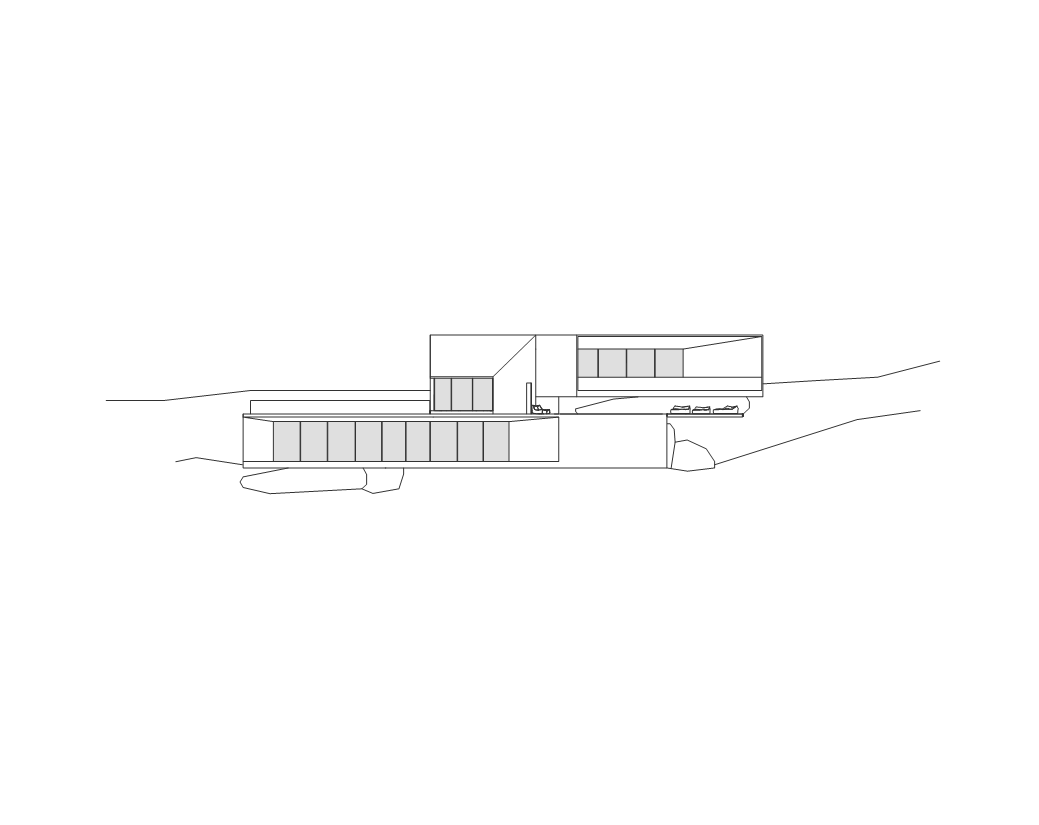 South Elevation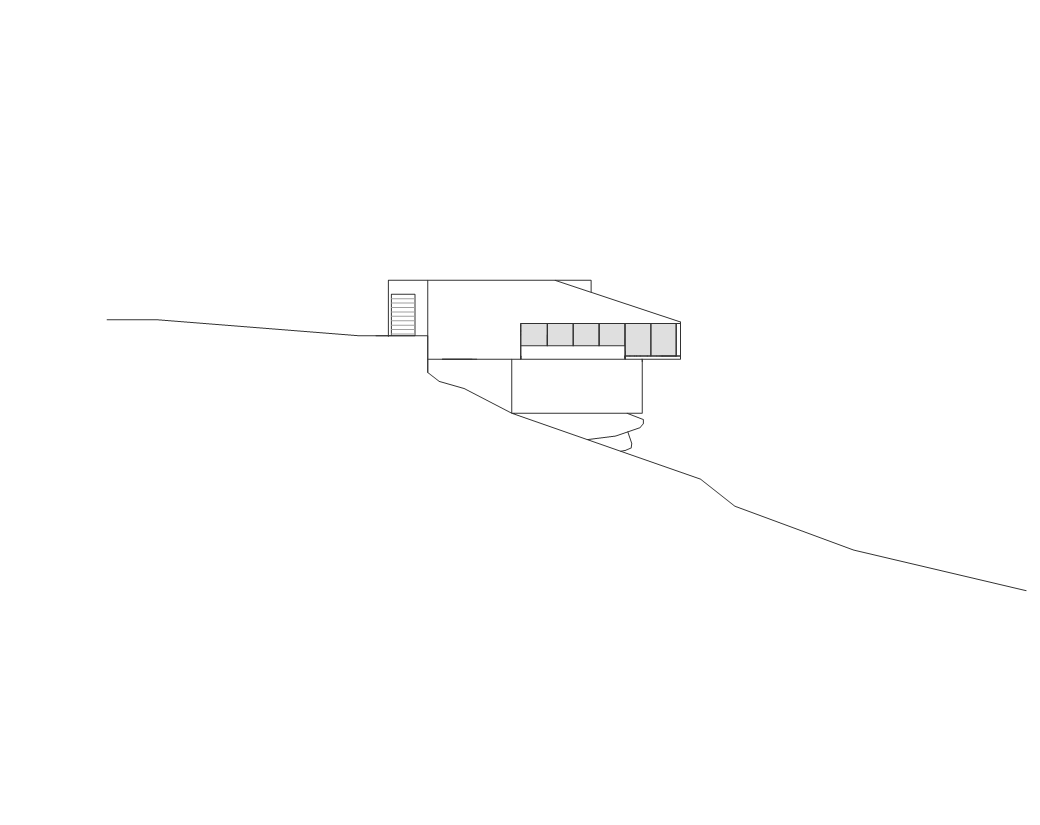 West Elevation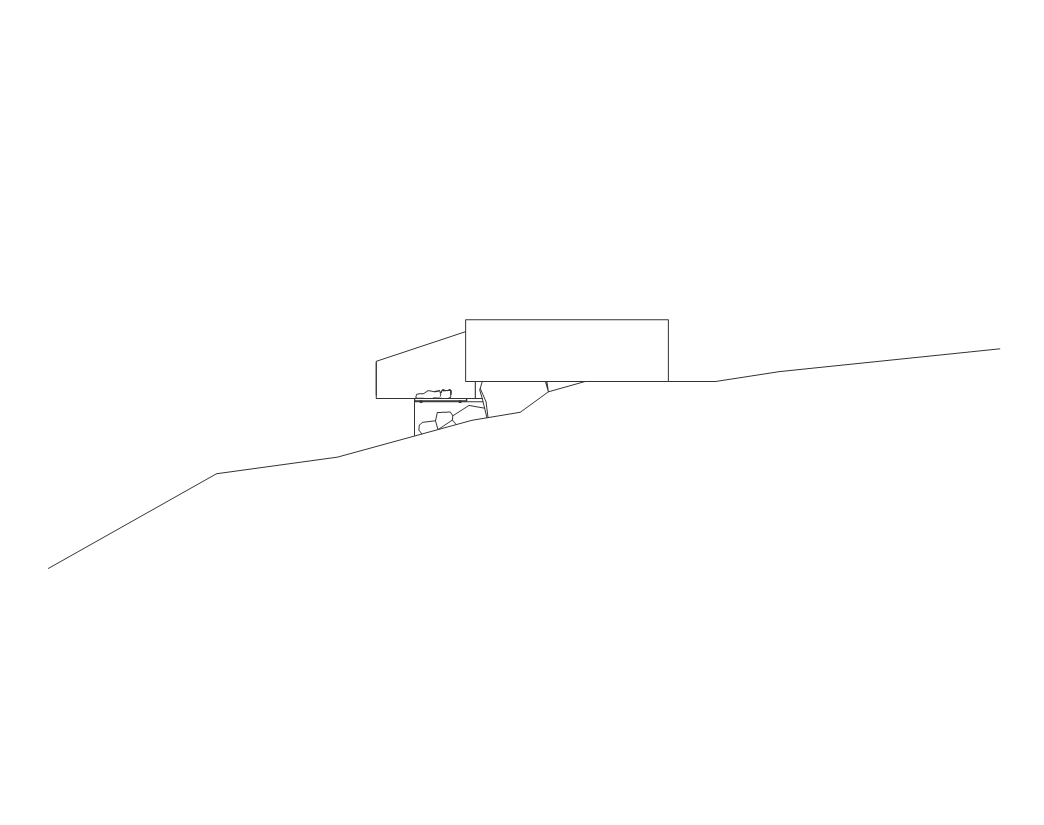 East Elevation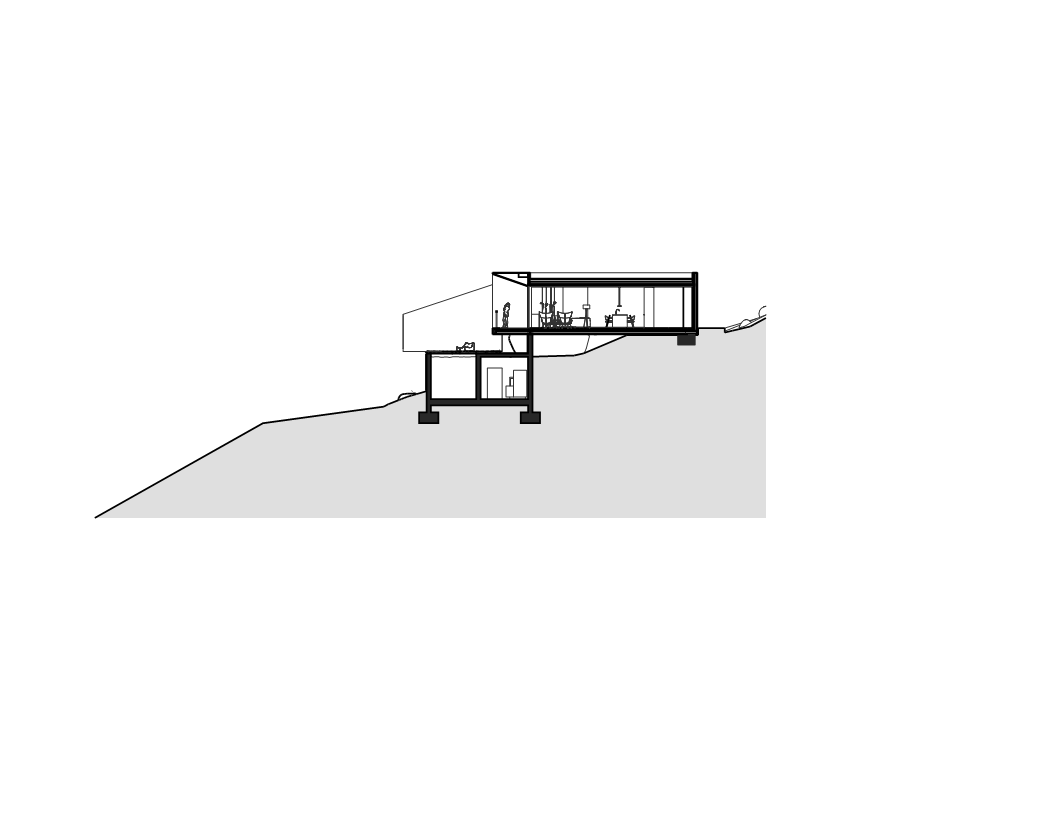 Section
Project name: Horizontal Gravity
Architecture firm: Alterativ Design Lab
Lead Designer: Soudeh Keypour
Design Team: Soudeh Keypour, Mehdi Einifar
Location: West Vancouver, British Columbia, Canada
Size: 5700 ft²
Visualization: Alterativ Design Lab
Status: Design
---