Designed and built by a group of Iranian architcture tutors, Soore wall is located at Soore faculty of Architecture, Tehran, Iran.
Project description by the architects:
Soore Wall is the novel result of an architectural study. The wall had been built by recreating muqarnas art with an approach to algorithmic design and digital fabrication. To form the general structure of the wall we used the evolutional algorithms for developing rosette geometrics and gere chini. Also the wall has been decorated with mirrors which were designed with attractive algorithms to strengthen the students interactions with the the wall. The functional goal of the project was to vitalize an old and forgotten wall to become a place for students communications and a space for performing the university's events at the same time.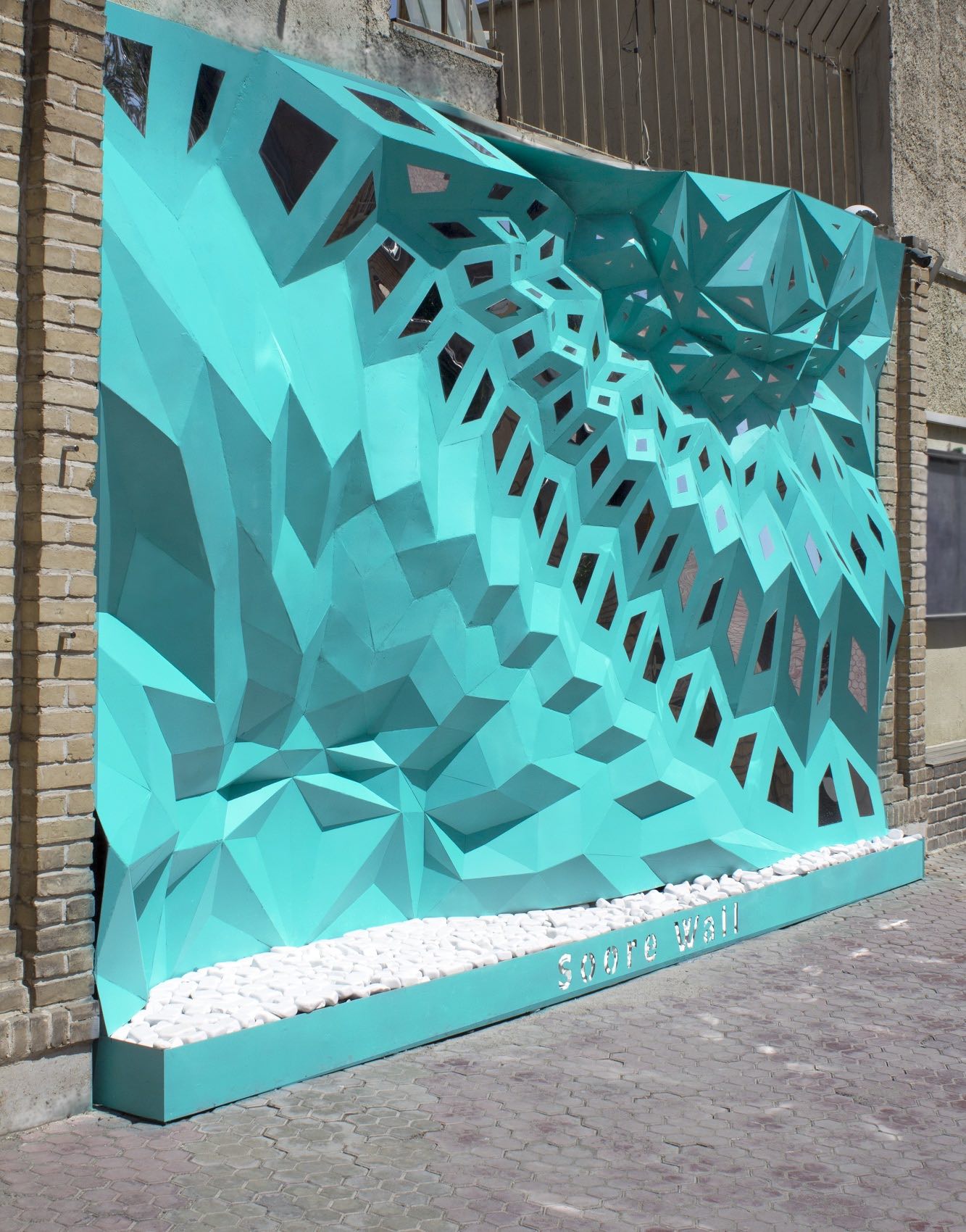 image © Mohammad Mahdi Yazdanpoor
The methods that had been used for making this project were laser cutting techniques, folding and welding. The components of the wall are 340 non-similar pieces which are joined to each other with 552 different angles.
image © Mohammad Mahdi Yazdanpoor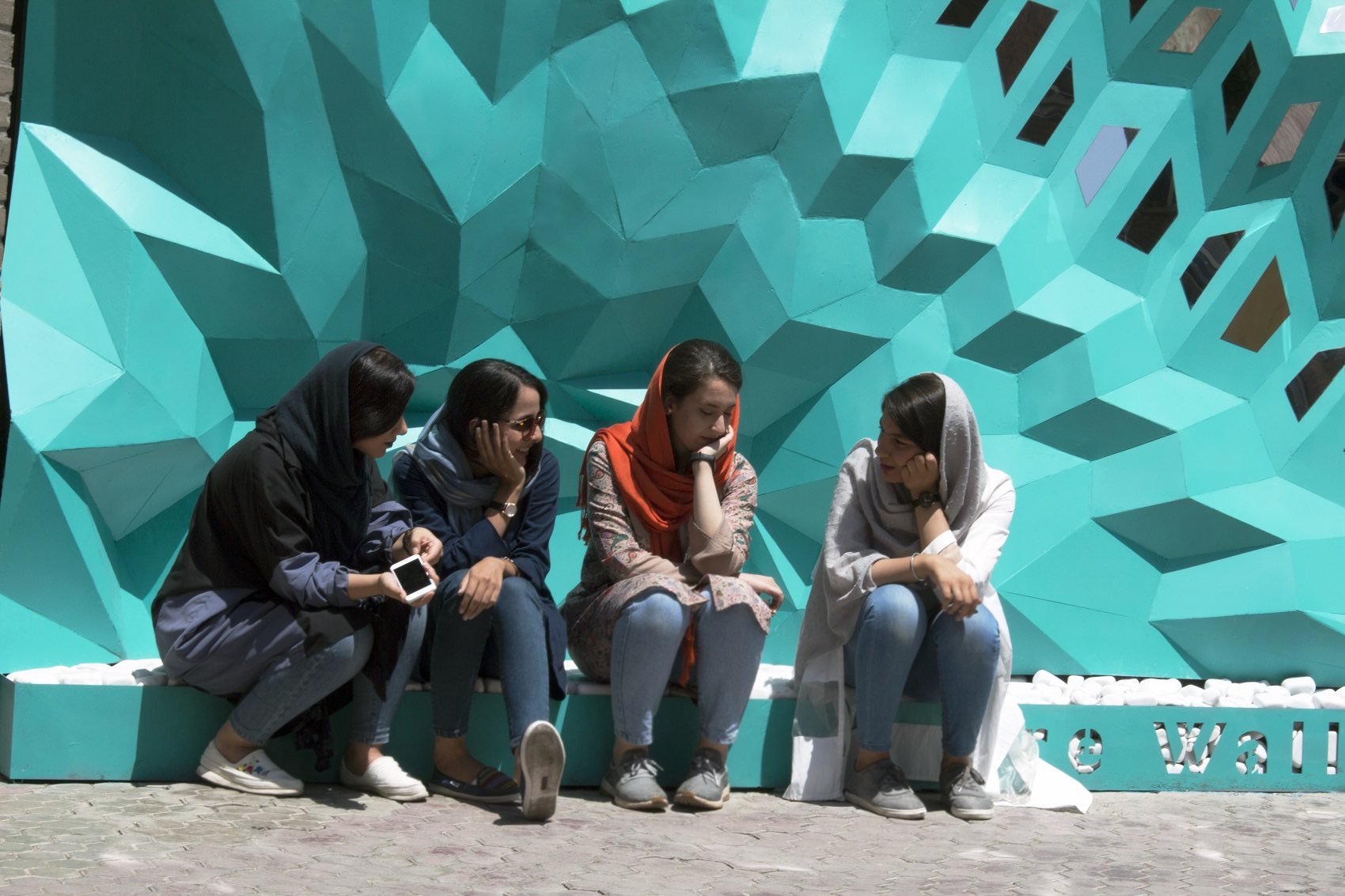 image © Mohammad Mahdi Yazdanpoor
image © Mohammad Mahdi Yazdanpoor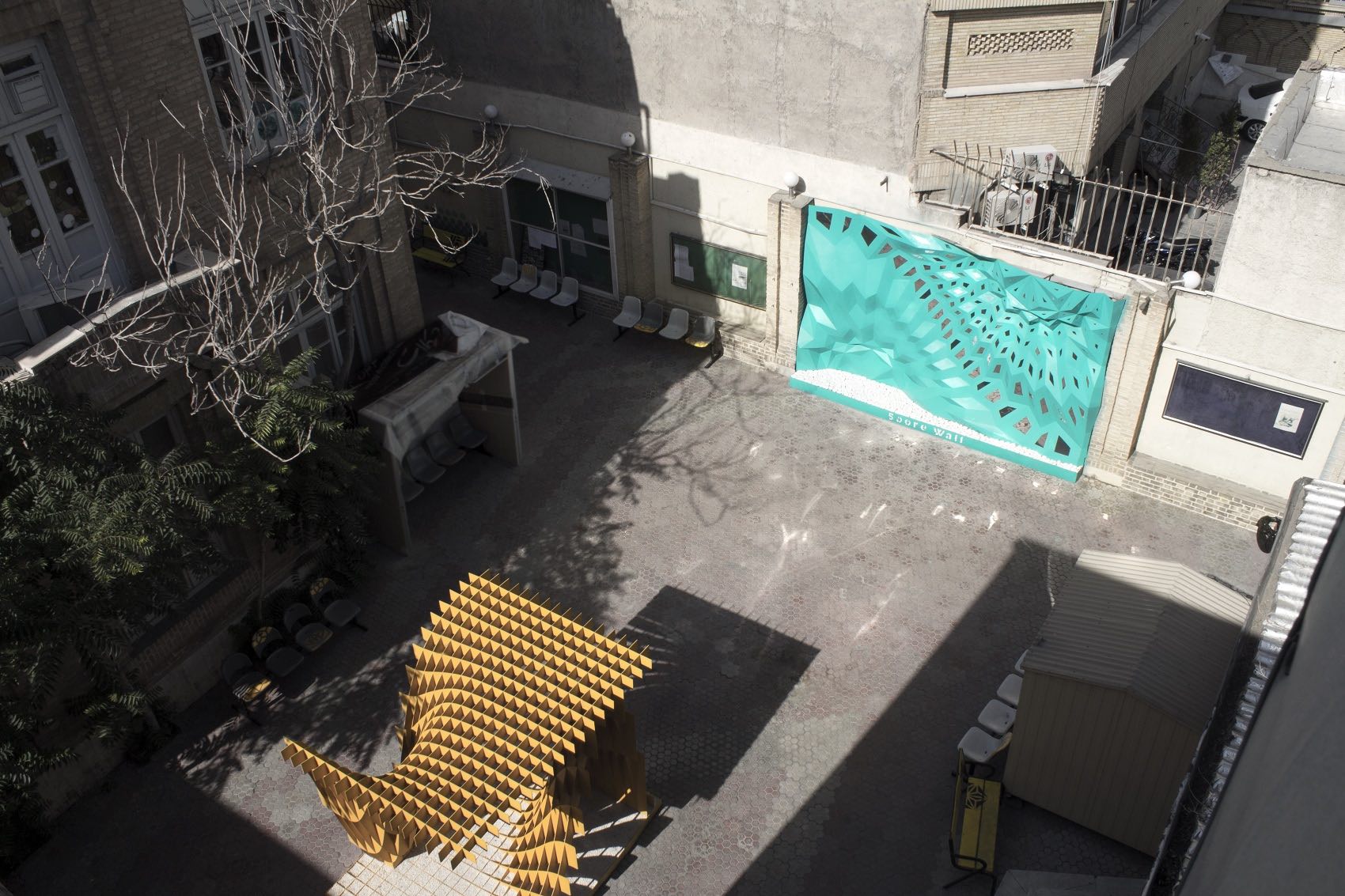 image © Mohammad Mahdi Yazdanpoor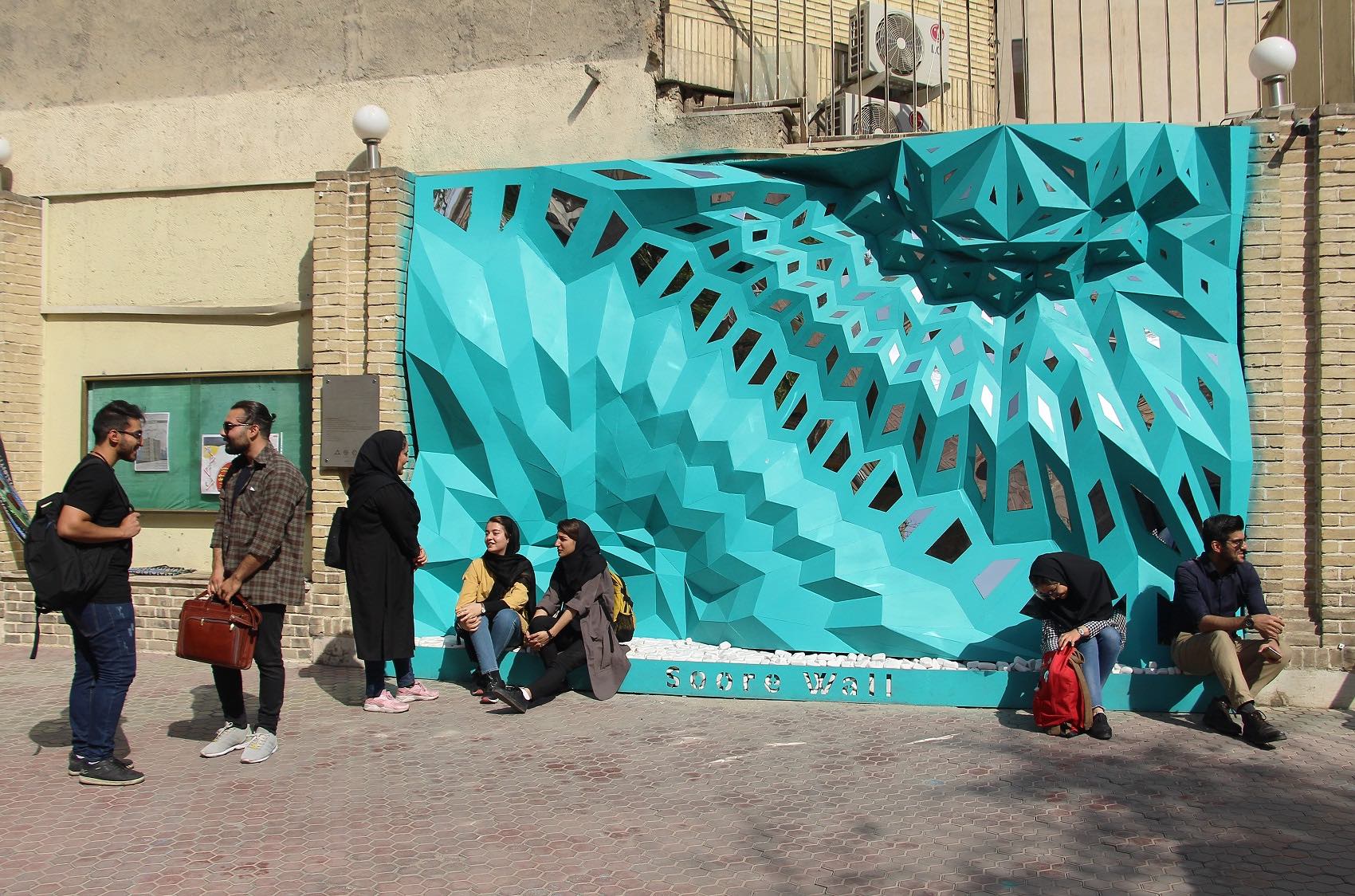 image © Mohammad Mahdi Yazdanpoor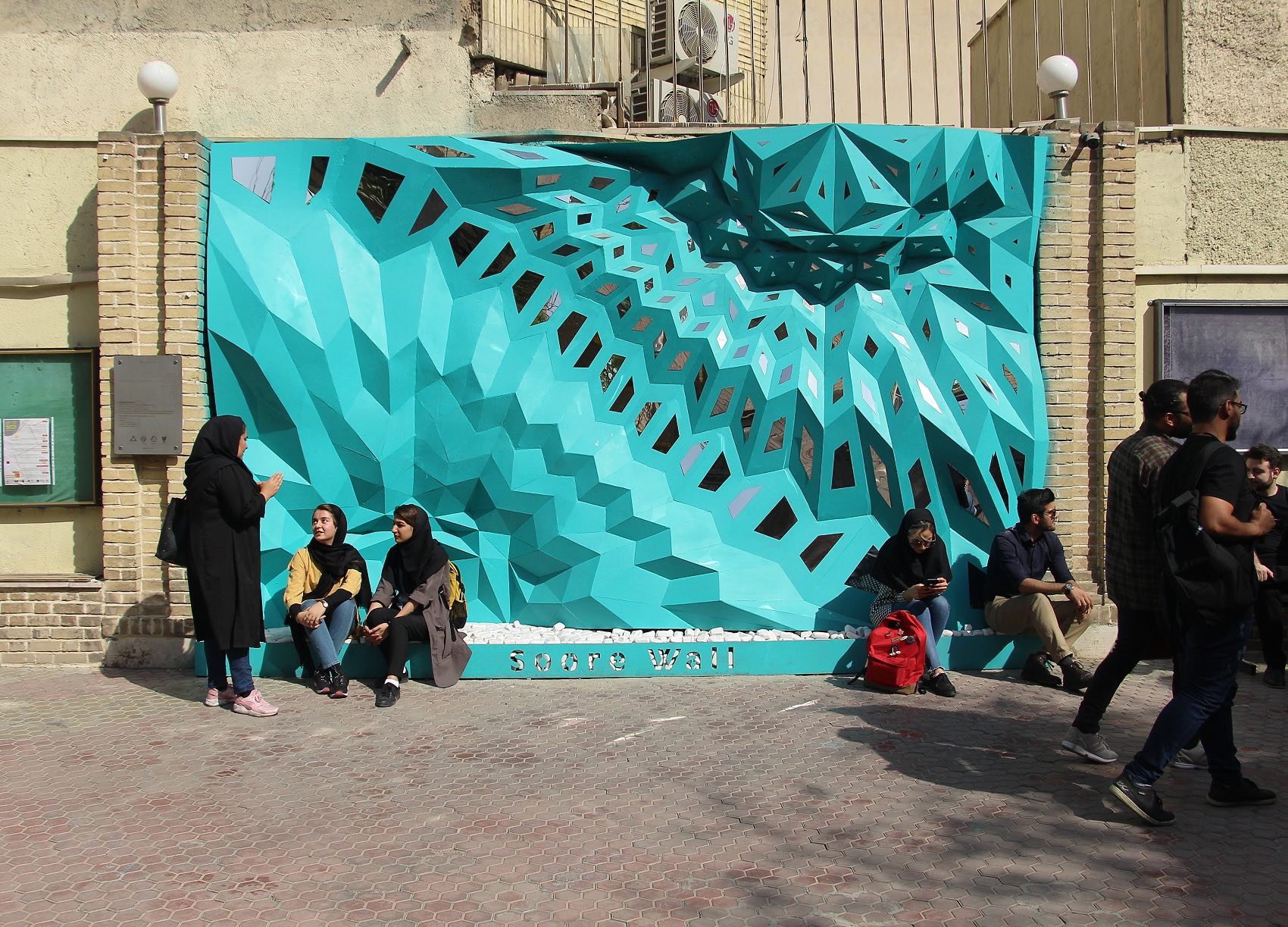 image © Mohammad Mahdi Yazdanpoor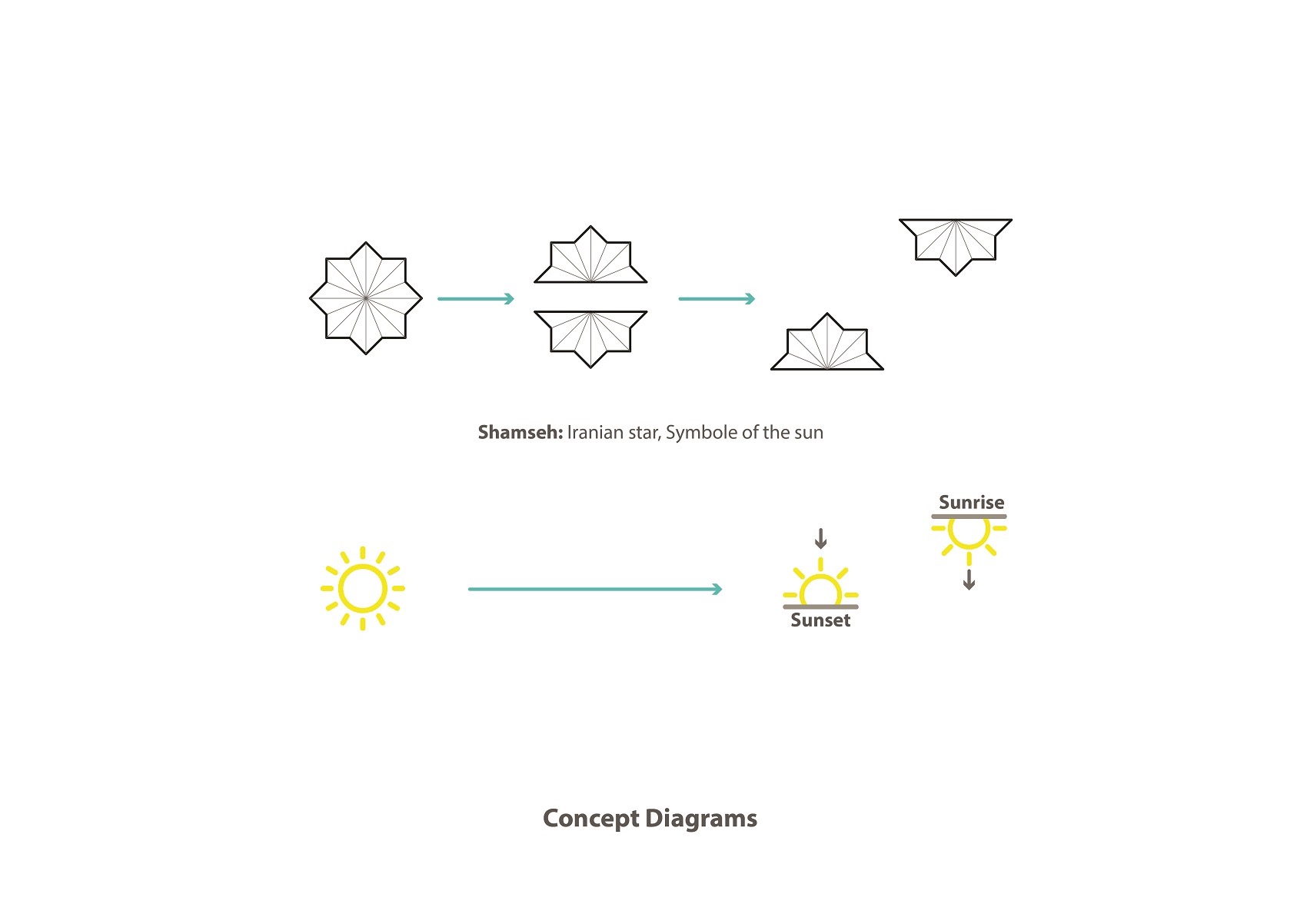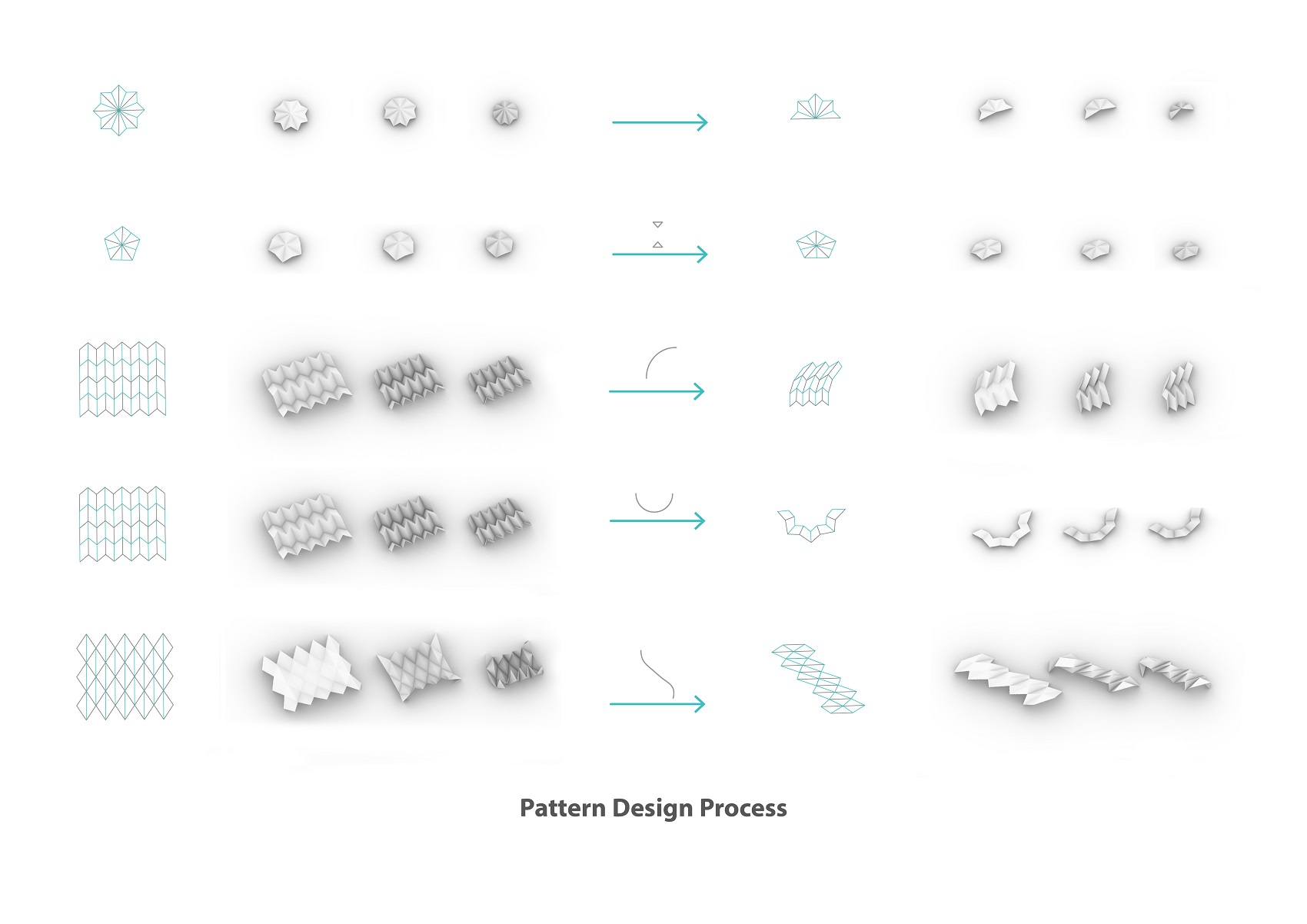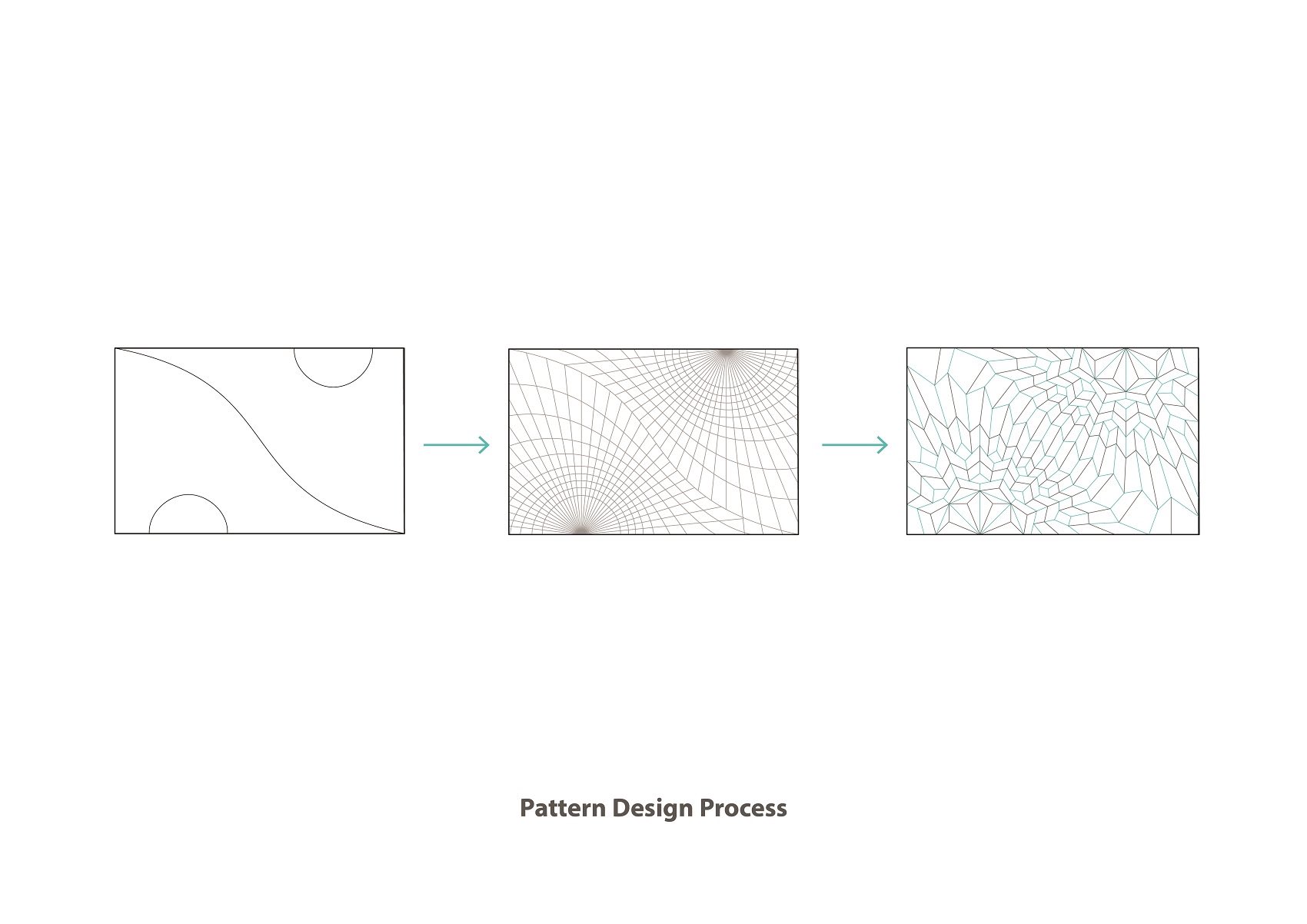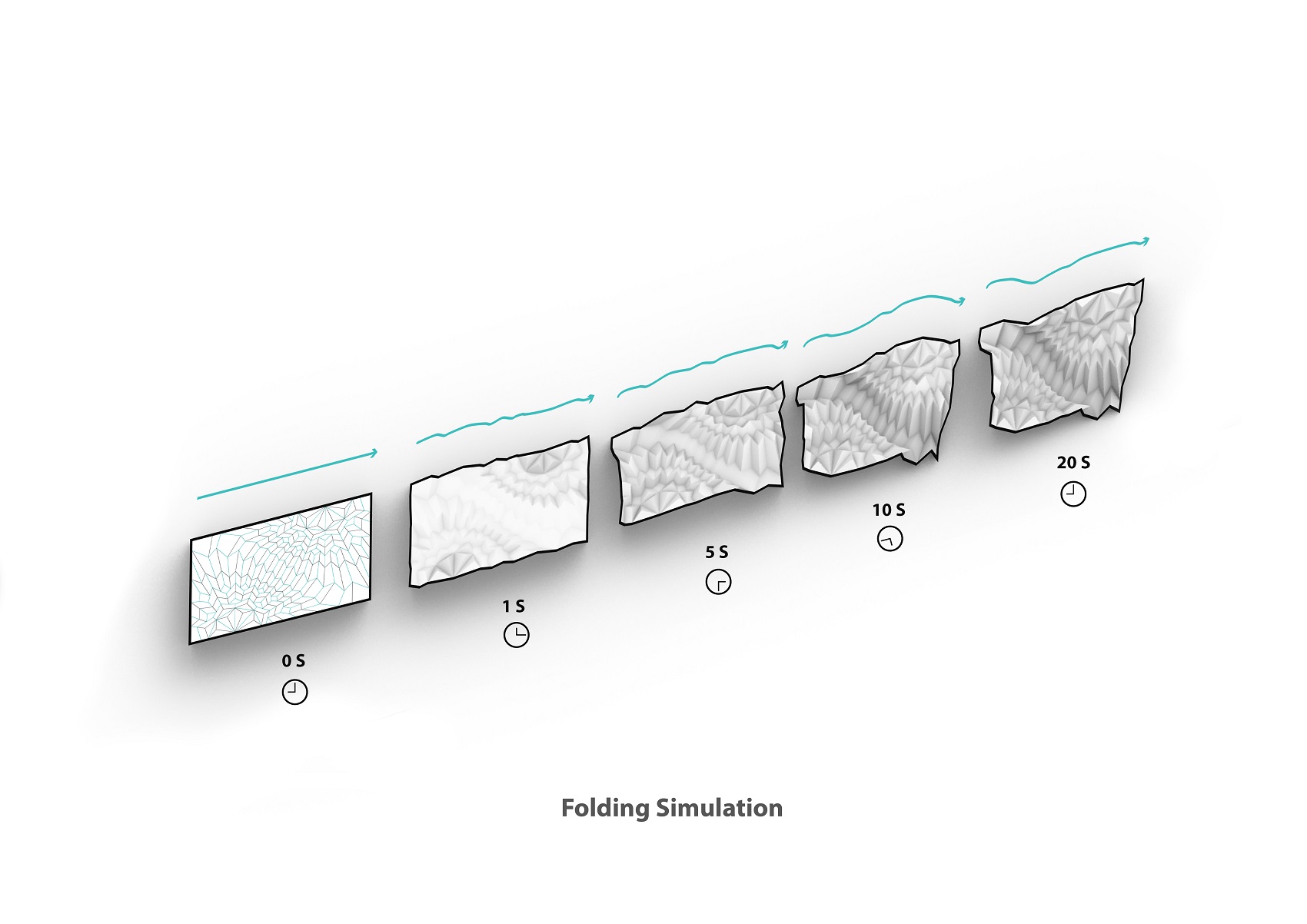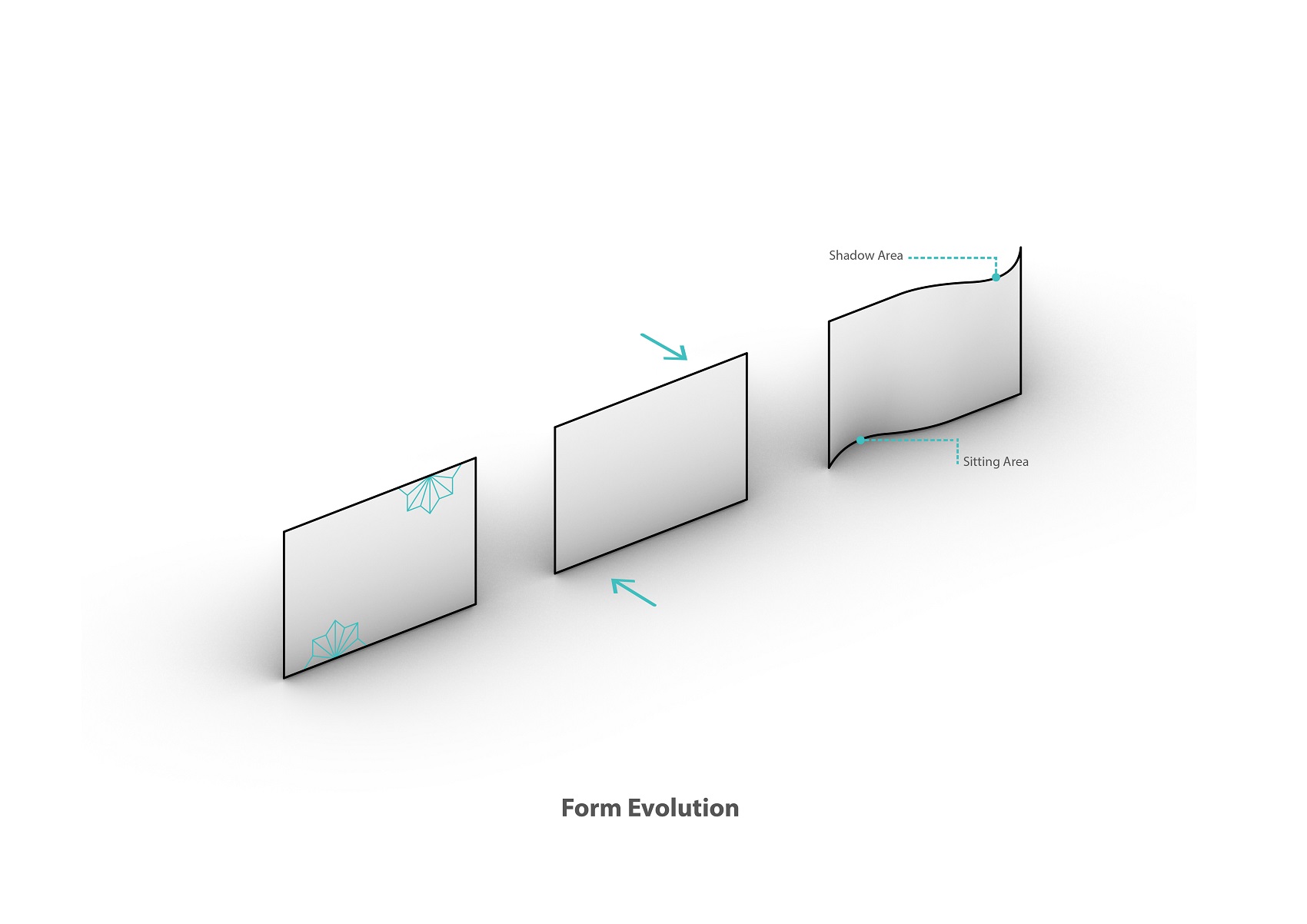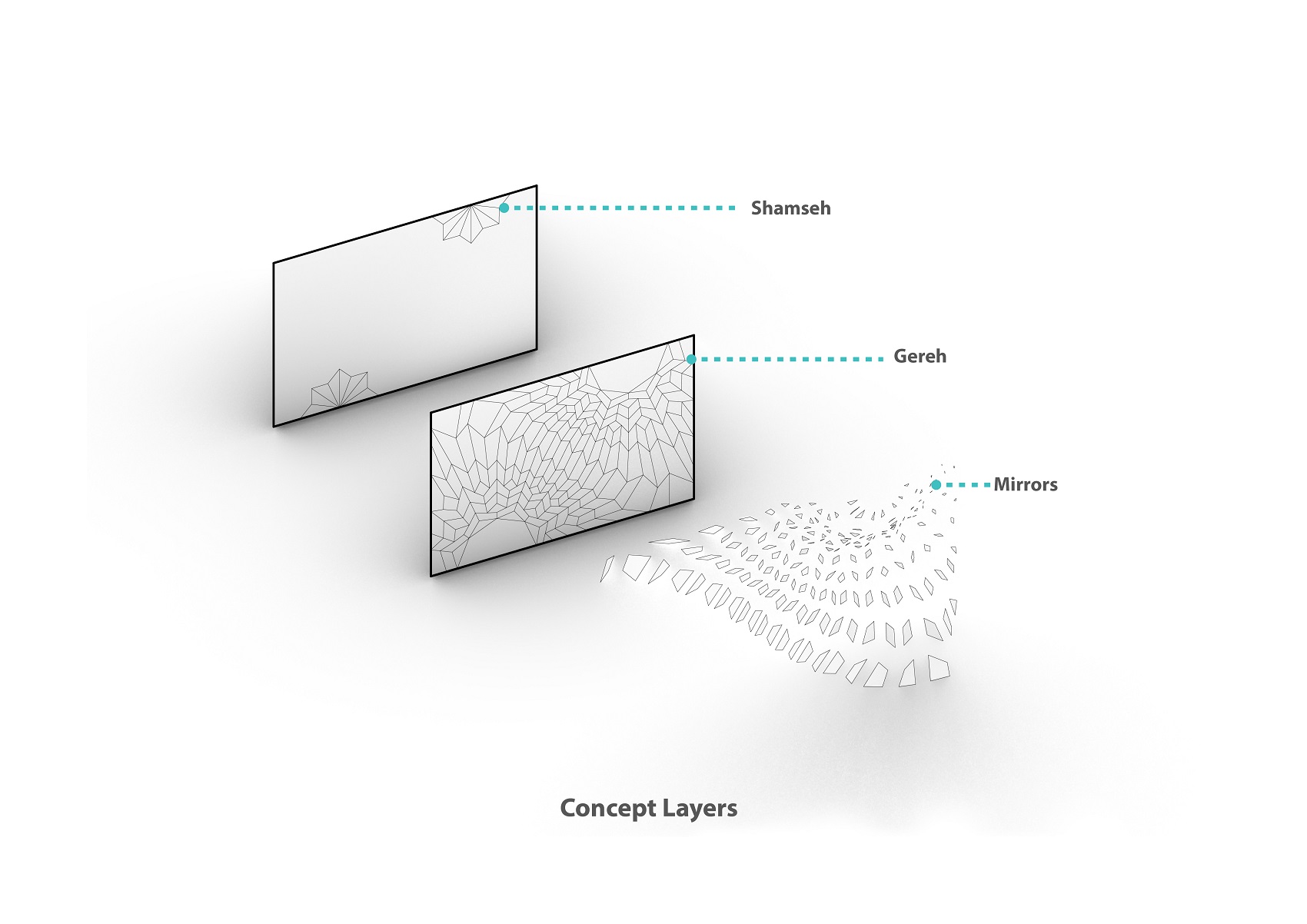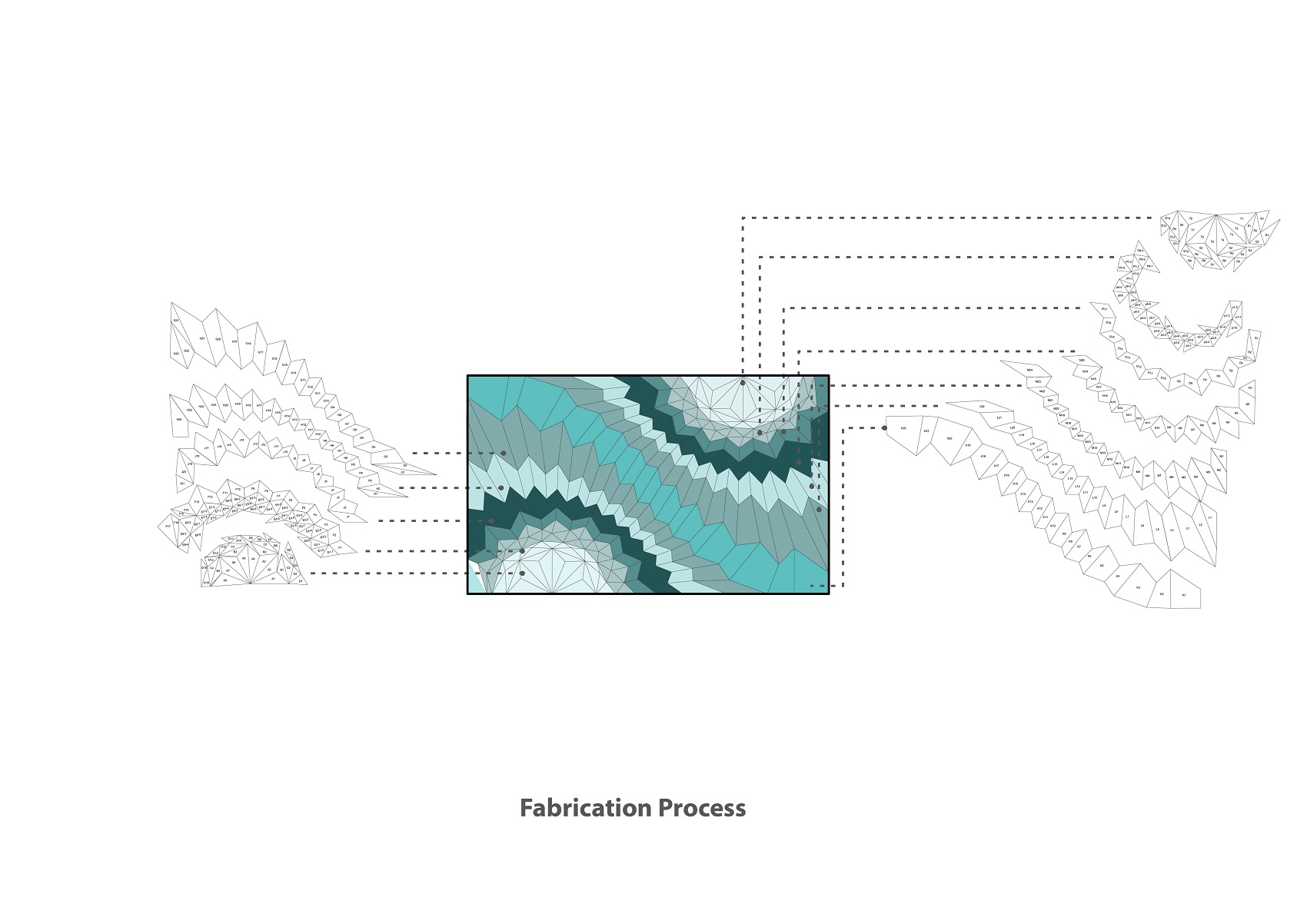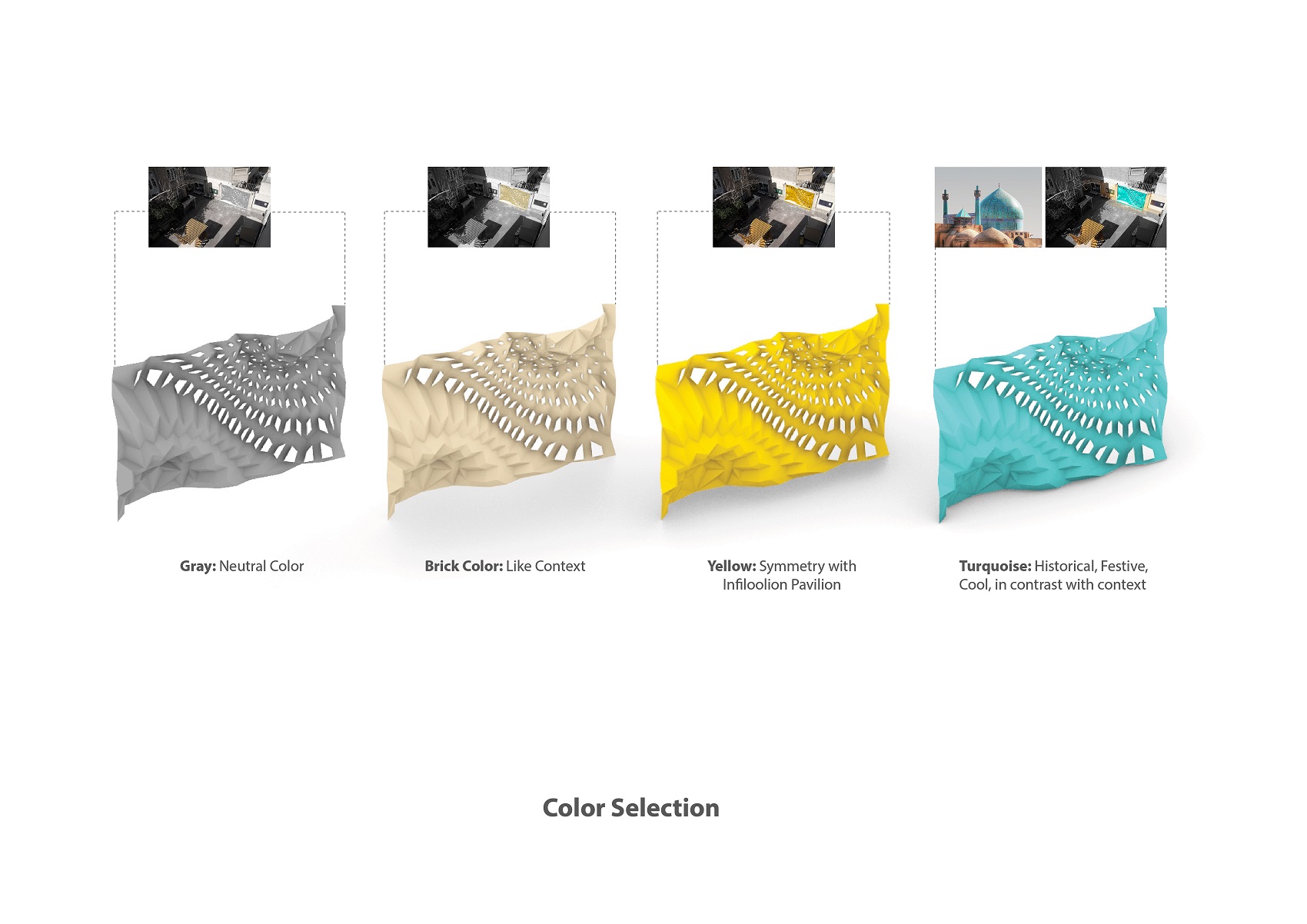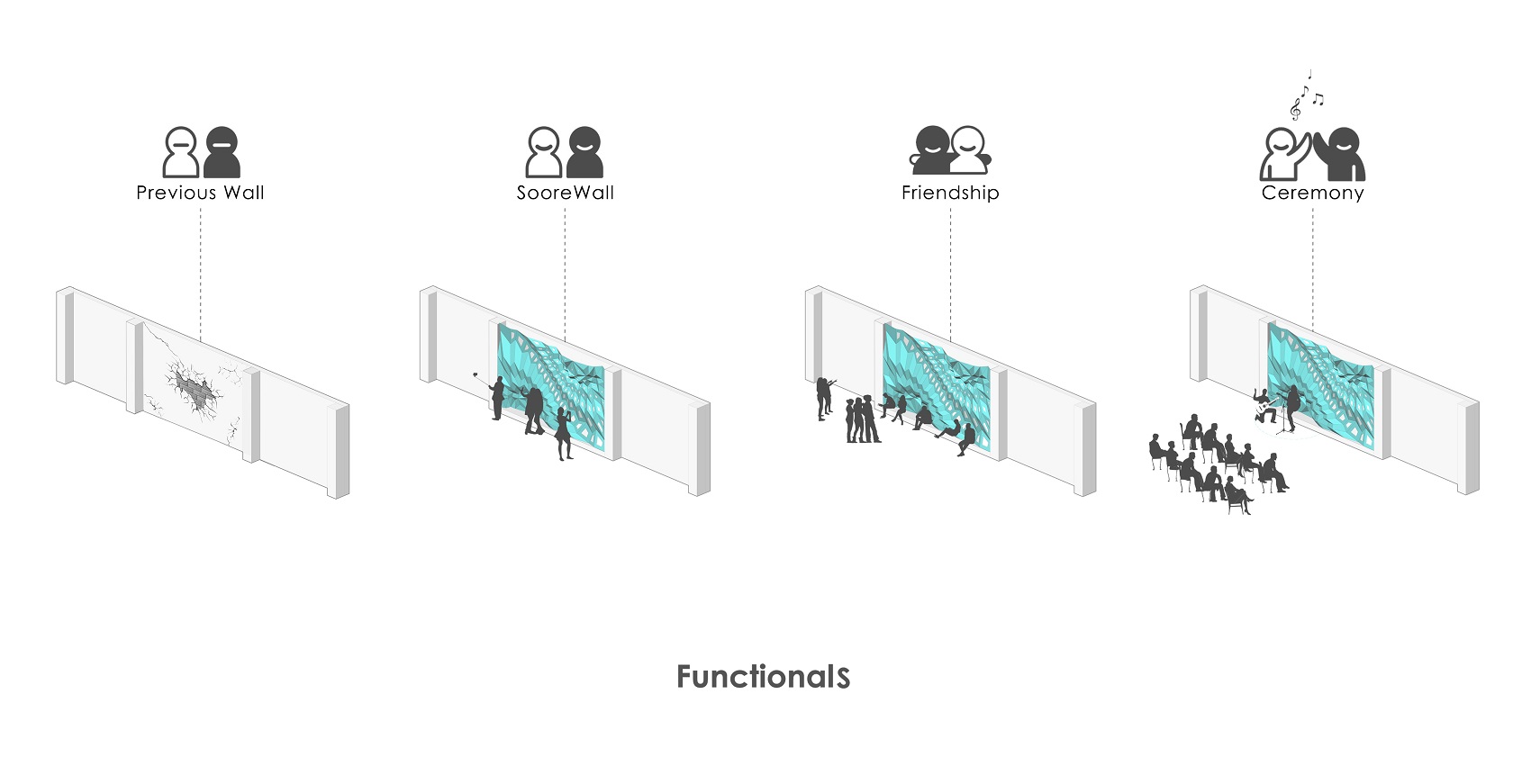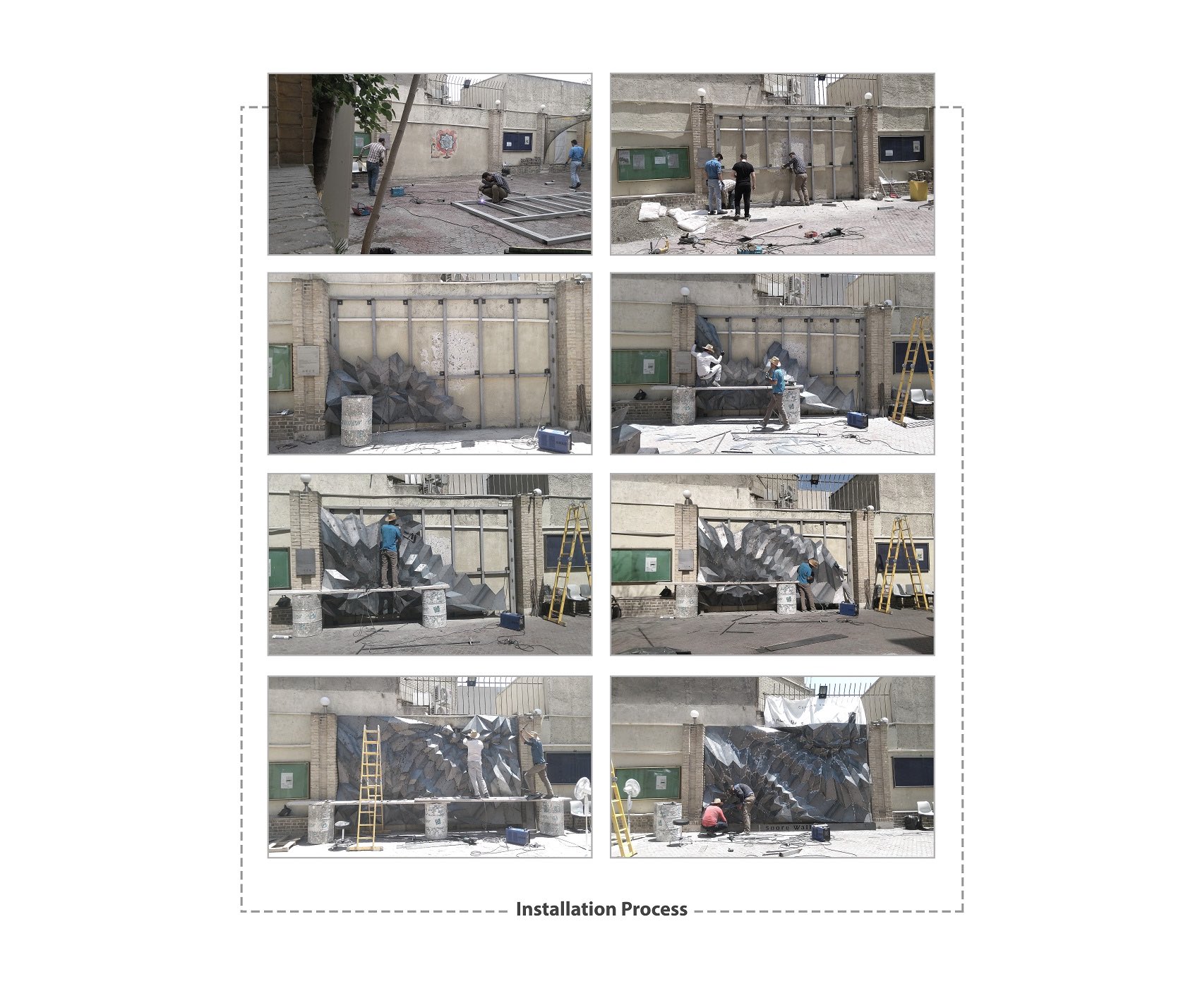 Lead Architects: Majid Aghazadeh, Saman Rajool, Dena Khaksar, Kaveh Rezaei
Construction Manager: Masoud Soleimani
Students: Ahmad Baghbani, Atiyeh Ghalamboran, Negar Jamshidian, Farzaneh Amiri, Fatemeh MehriDehno, Parisa Memar, Dariush Khodaei, Babak Kafaei Azimi, Romina Oghazian, Tahereh Farhang, Nadia Rezaei, Zahra Heydari, Ghazal Torkamandi, Roya Ghasemi, Narges Golchin
Location: Soore faculty of Architecture, Tehran, Iran
Year: 2019
---