IWI is an architectural project that offers the user a living space that adapts to their lifestyle. It is a product developed and patented in Ecuador by the architects Juan Ruiz and Amelia Tapia. The living space is built in wood by Computer Numerical Controlled technology (CNC milling), creating an industrialized product that allows its universality, mass production and easy assembly and disassembly.
The space can be extended or compressed, depending on the needs of the user. When compressed, it behaves like a piece of furniture or a shelf. When extended, it becomes a living space that contains everything necessary to fulfil its different functions, such as office/stud, yoga studio, relaxation space, workshop, meeting room, guest room, etc. It allows flexibility of use both inside, and the use of outdoor space (by compressing it), being respectful of its surroundings.
The architects experiment with minimal space, equipped and designed to the millimetre so that each experience is unique and comfortable. Through two modules connected by a folding structure, the space is modified by compressing or decompressing it. The back module is made up of a "shelf" with everything necessary for the use of space, chairs, tables, drawers, shelves, etc. In addition, it contains all the facilities that each user determines, such as a sink, lighting, electrical outlets, electrical switches, etc. IWI allows its use "On-grid" or "Off-grid", depending on where it is located. The front module is the entrance to the space and slides on wheels, unfolding the accordion-type structure, which is covered with a canvas textile.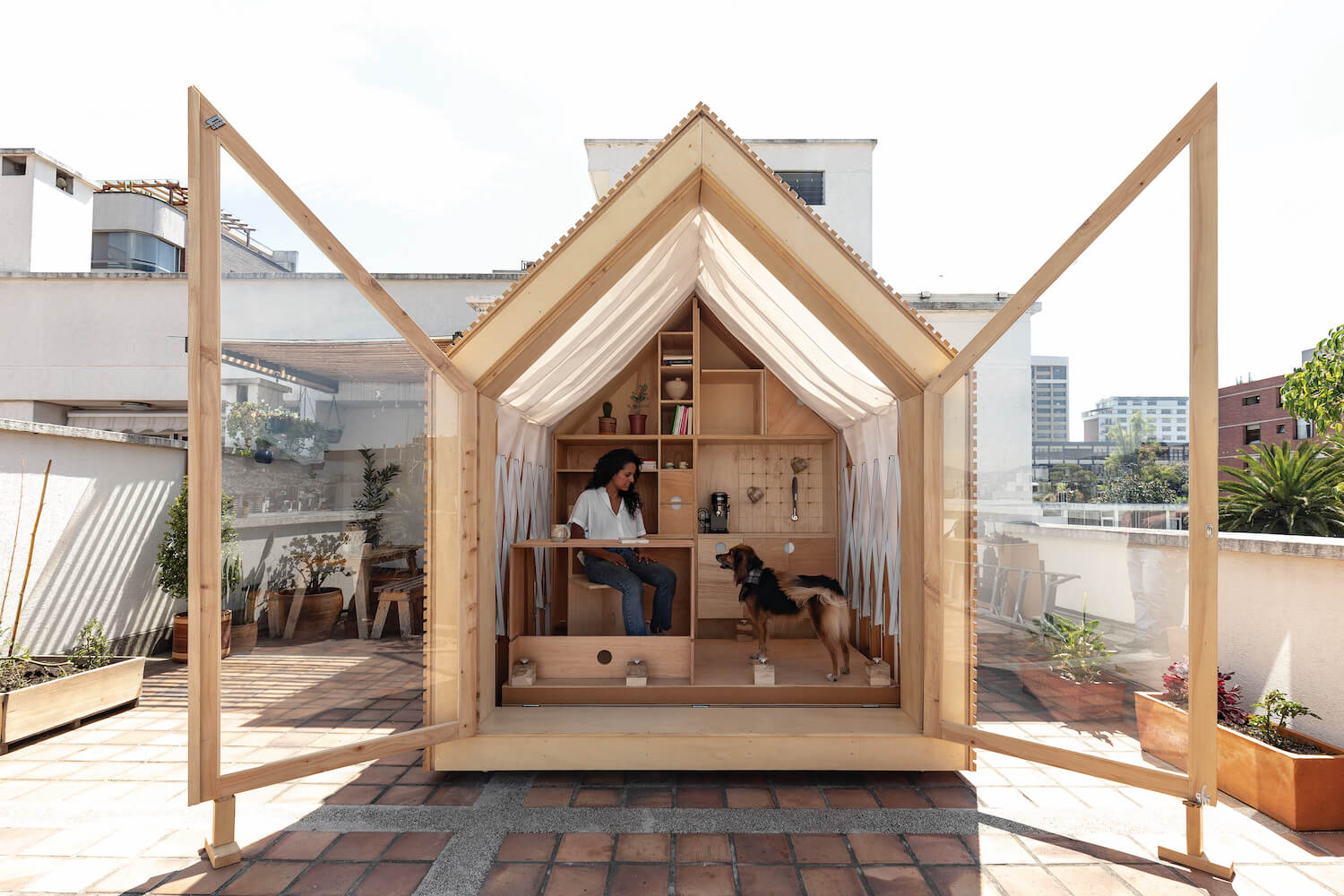 In this specific case, IWI sits on a terrace in the north of Quito, facing west, with views of the slopes of the Pichincha volcano. Its specific use is a studio or workplace. The space has everything necessary for a workplace for two people. The back module contains all the necessary elements and furniture for its function. This module contains two tables, two chairs, space for a printer, drawers, a shelf and also a cafeteria space with a hidden sink. It also includes electrical and water installations, ready to connect to the existing network.
The space of the terrace is not lost, it is transformed, changing the exterior or interior space depending on the activity that is carried out. The cabin can be fully extended, providing space for 2-4 people. It can be extended to half, leaving outdoor space for any other outdoor activities. Or it can be completely closed to be able to use all the outdoor space.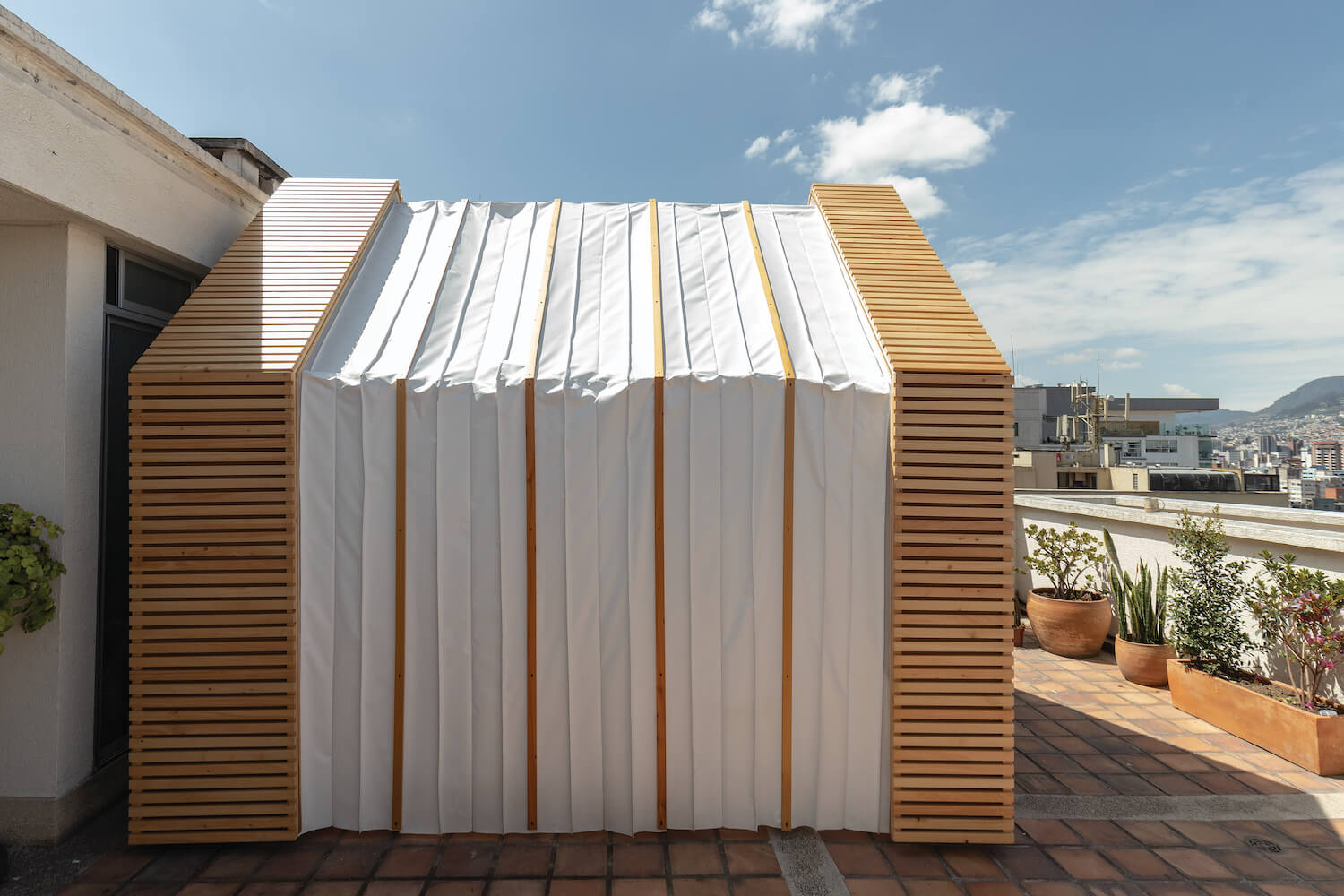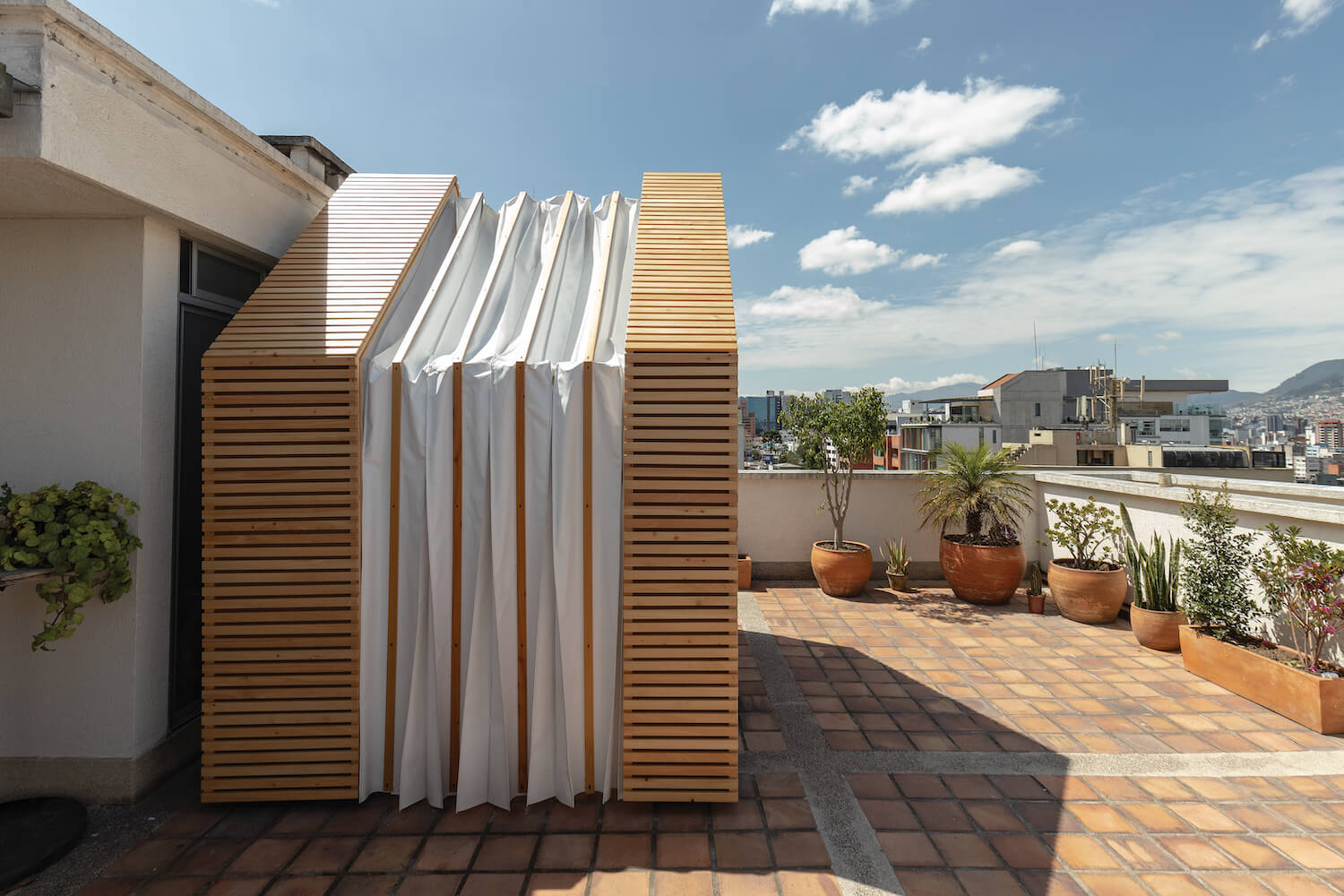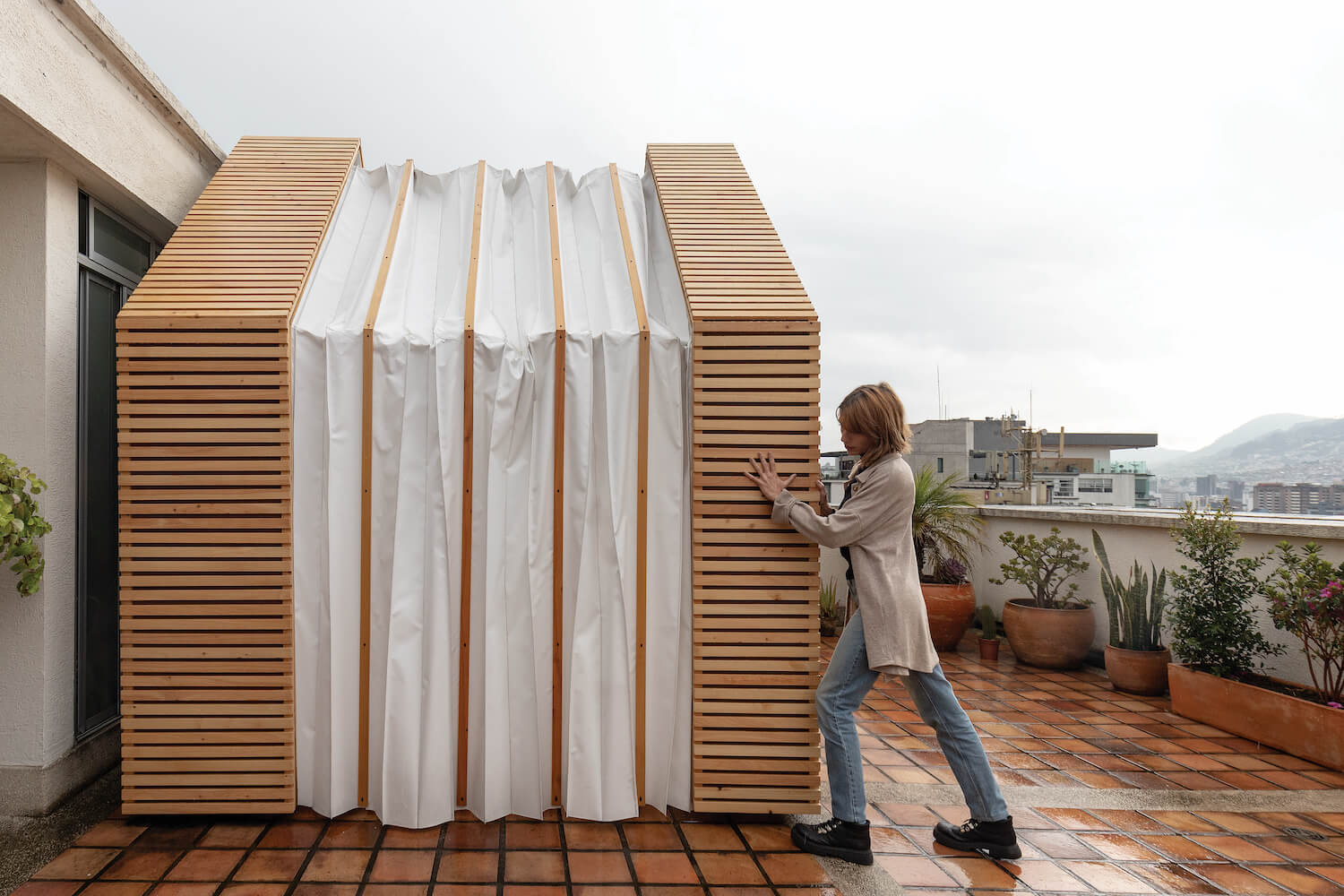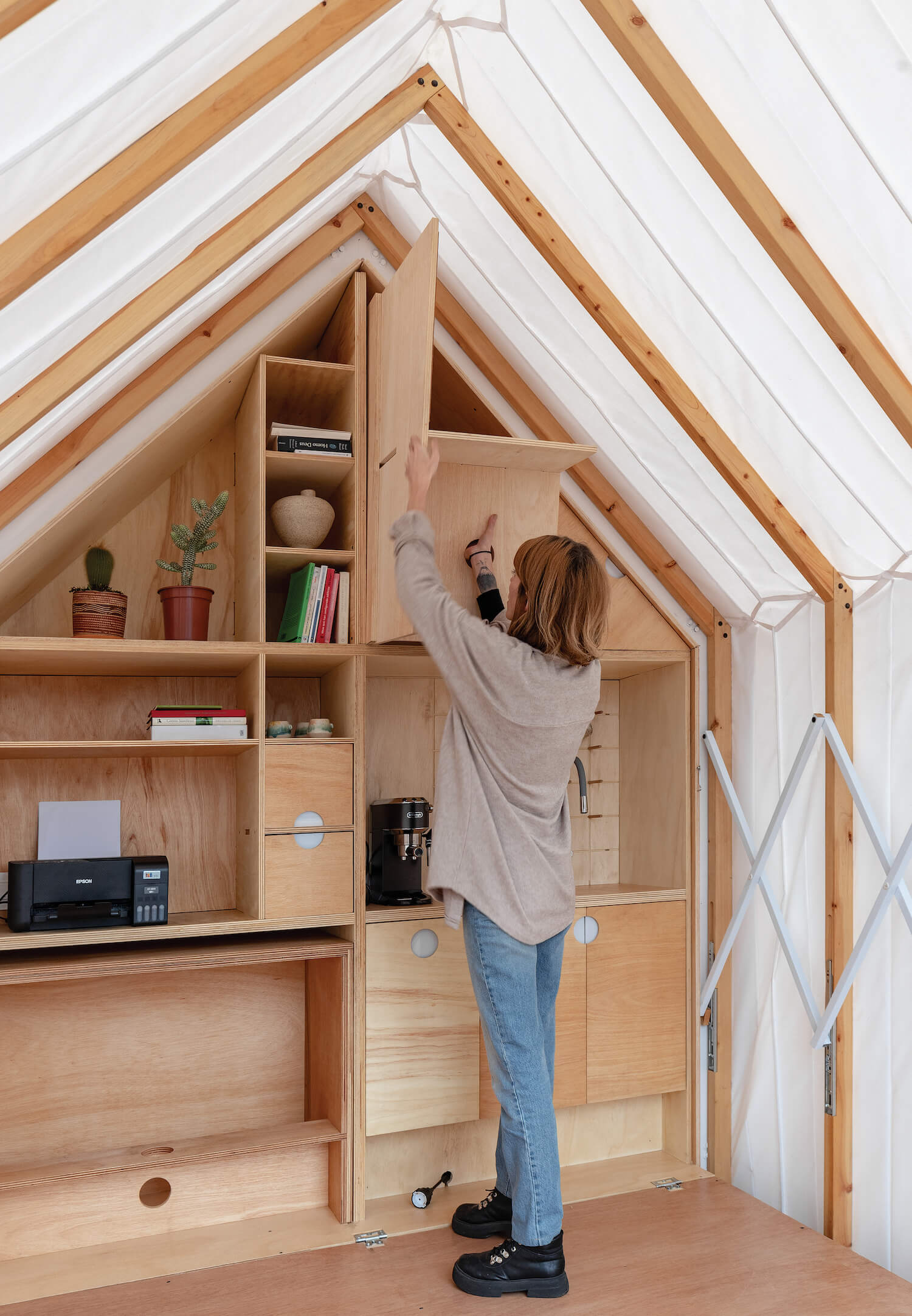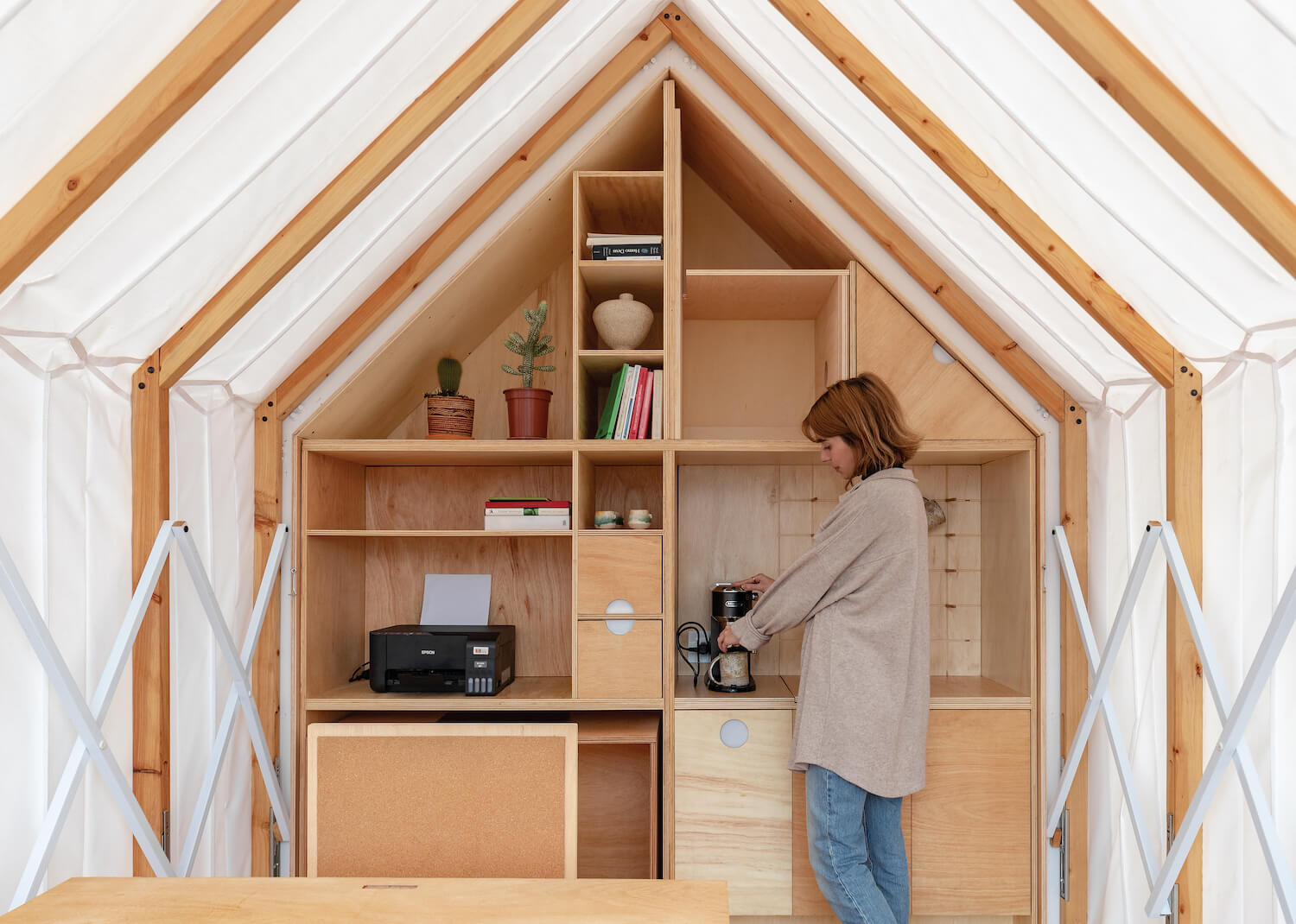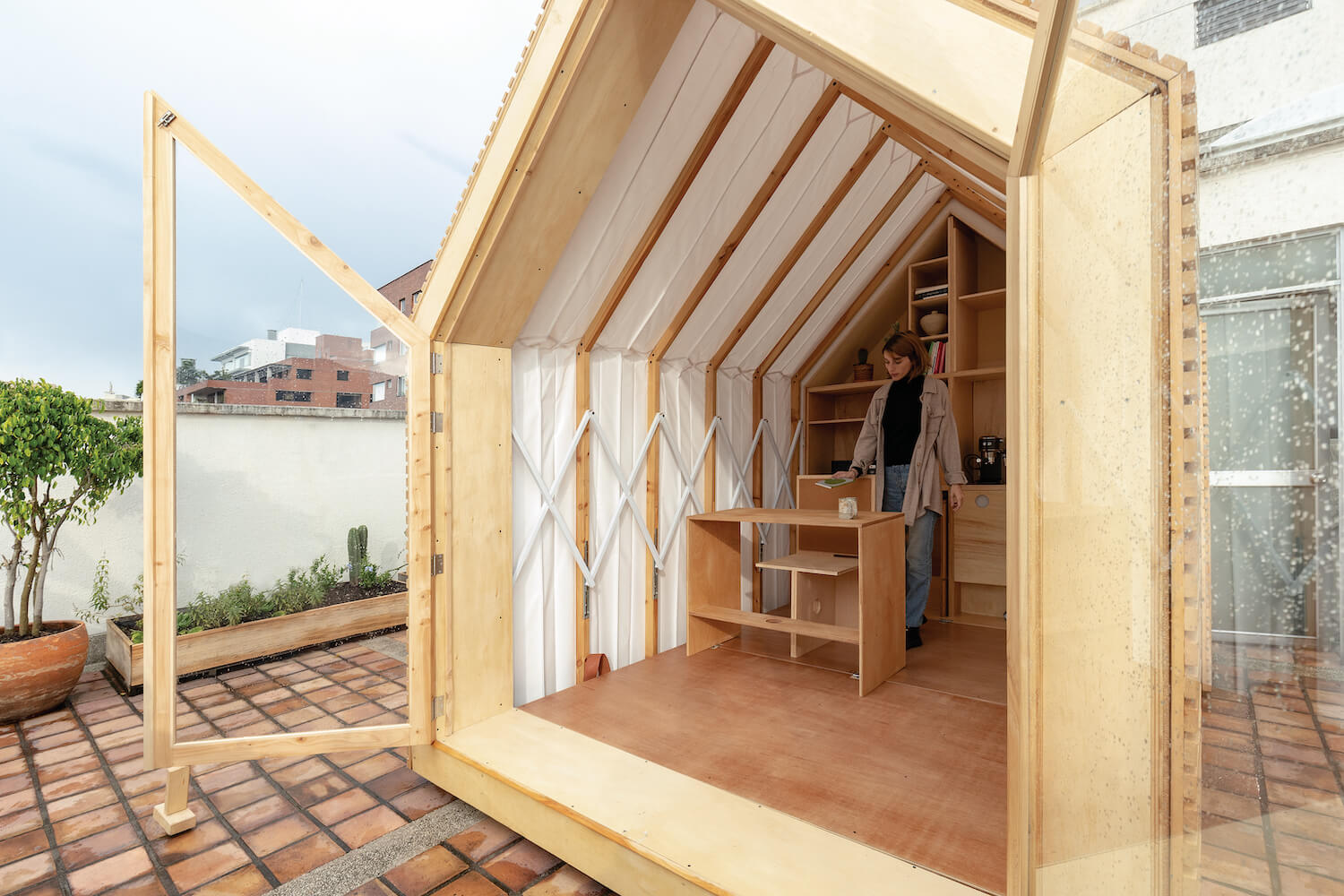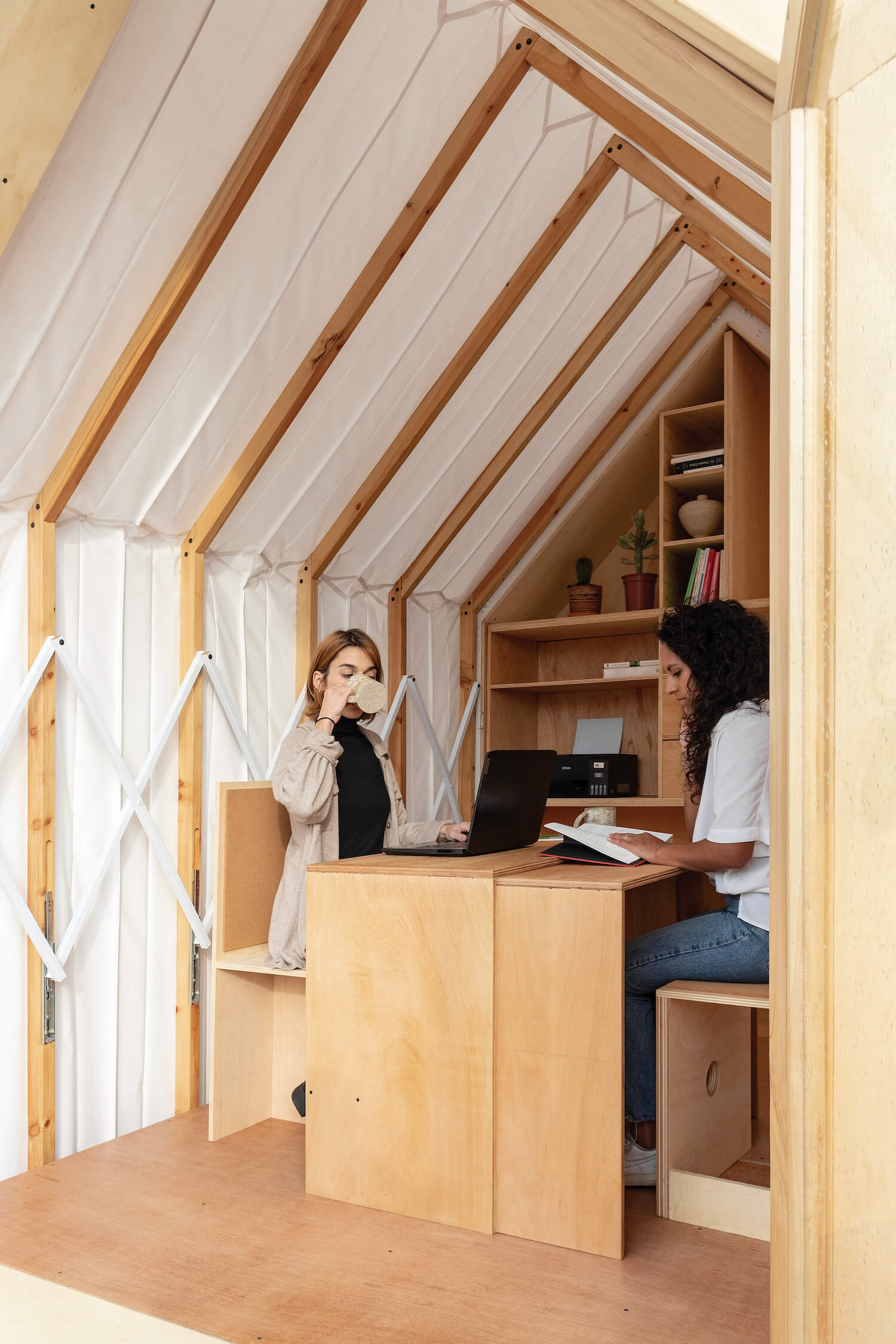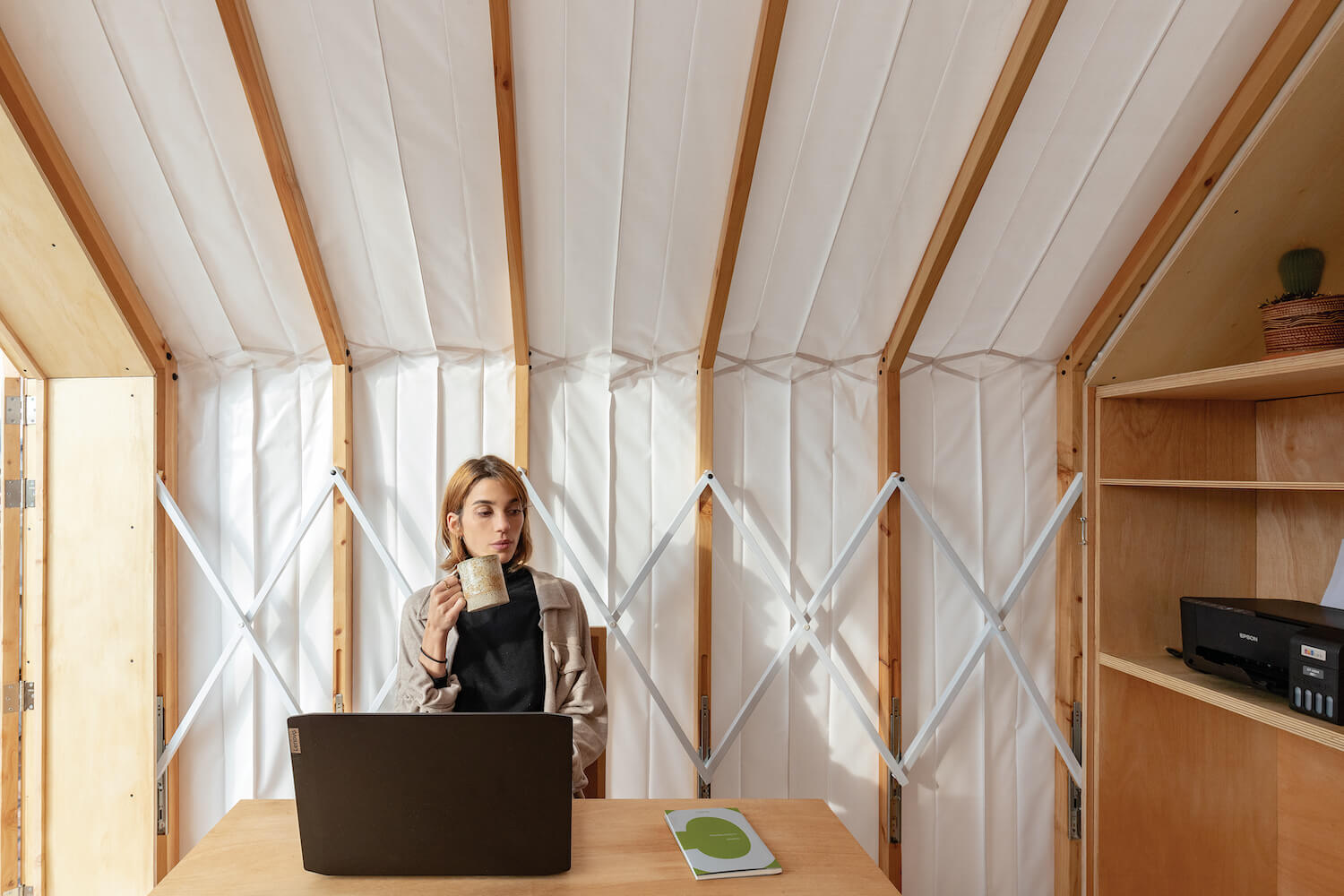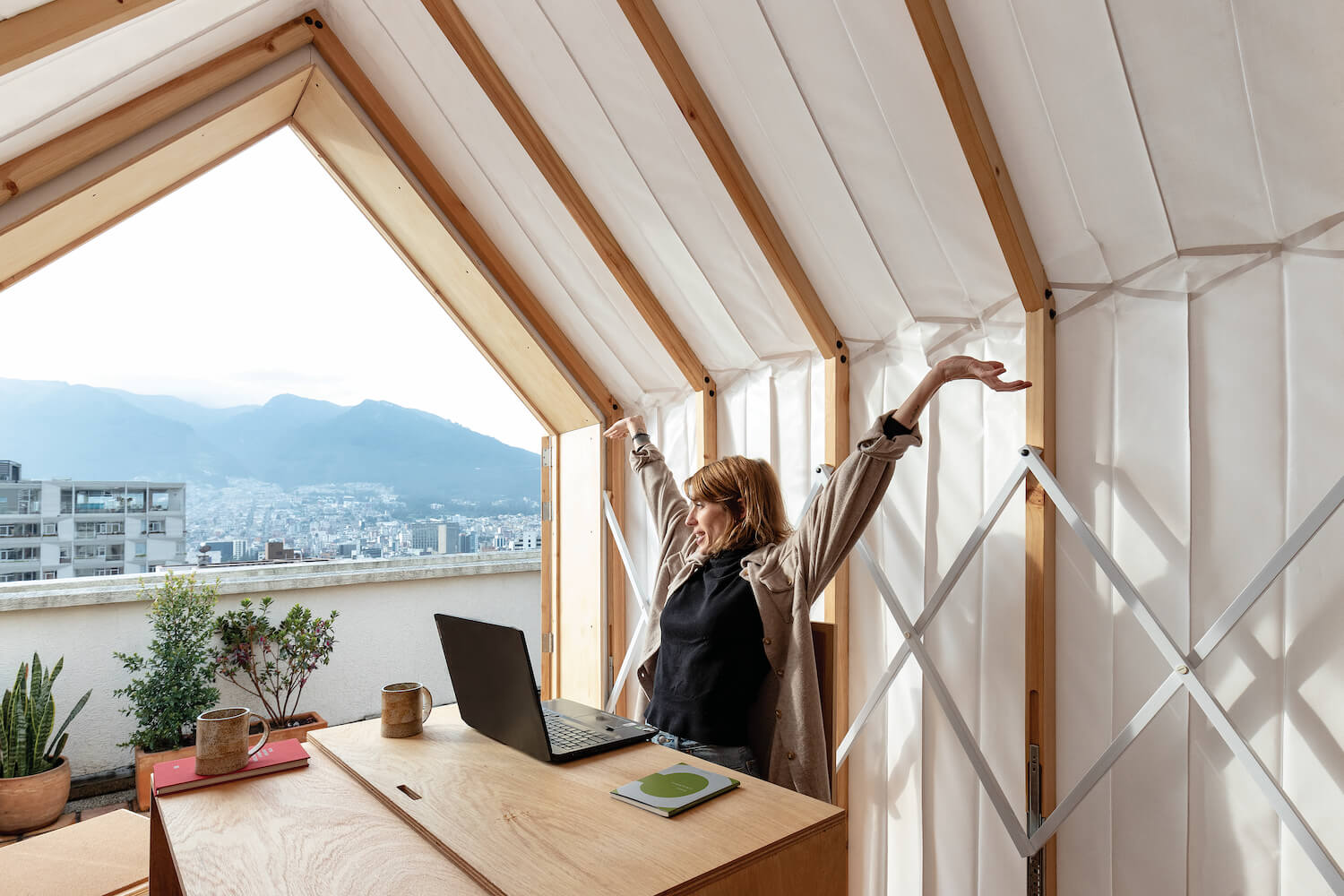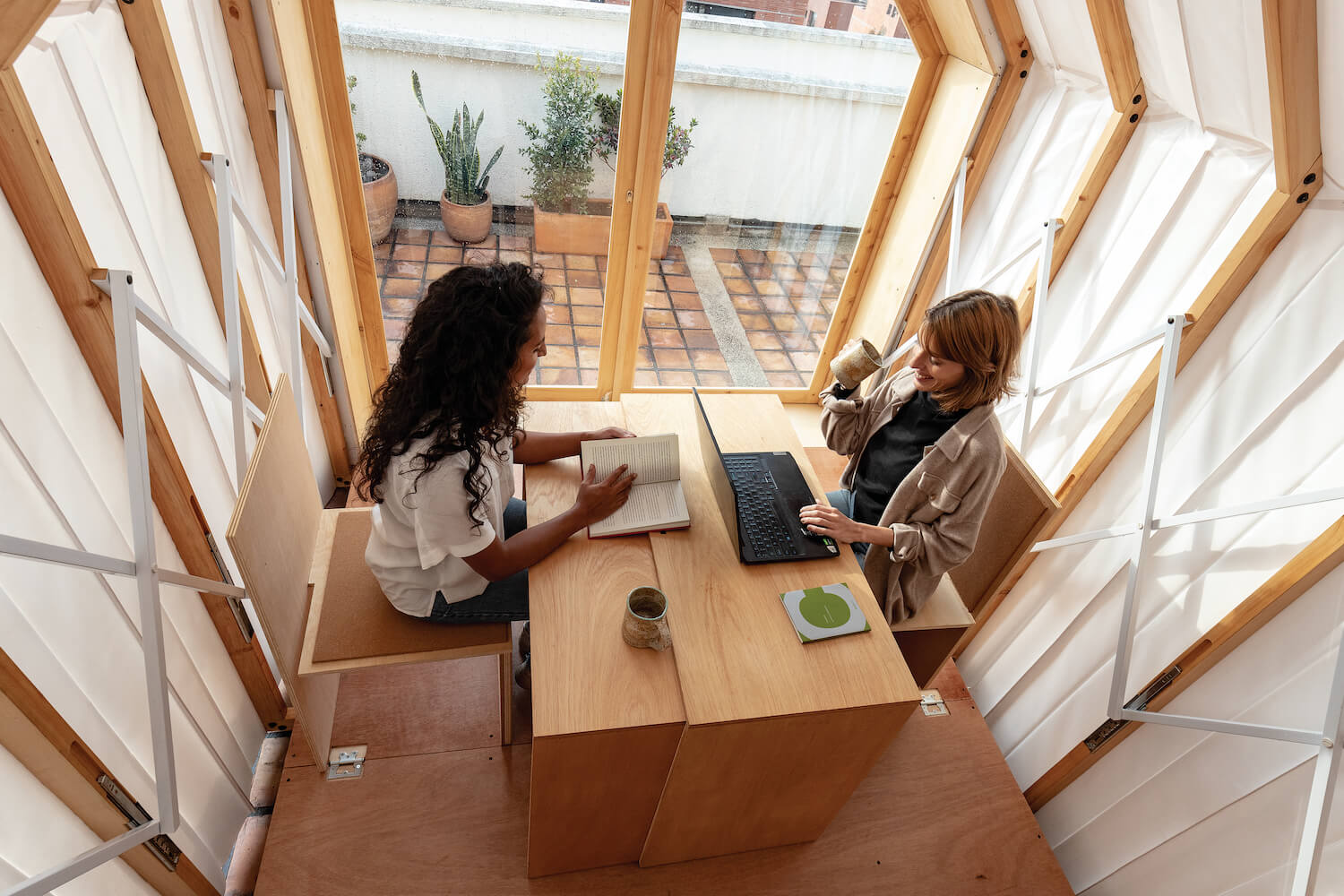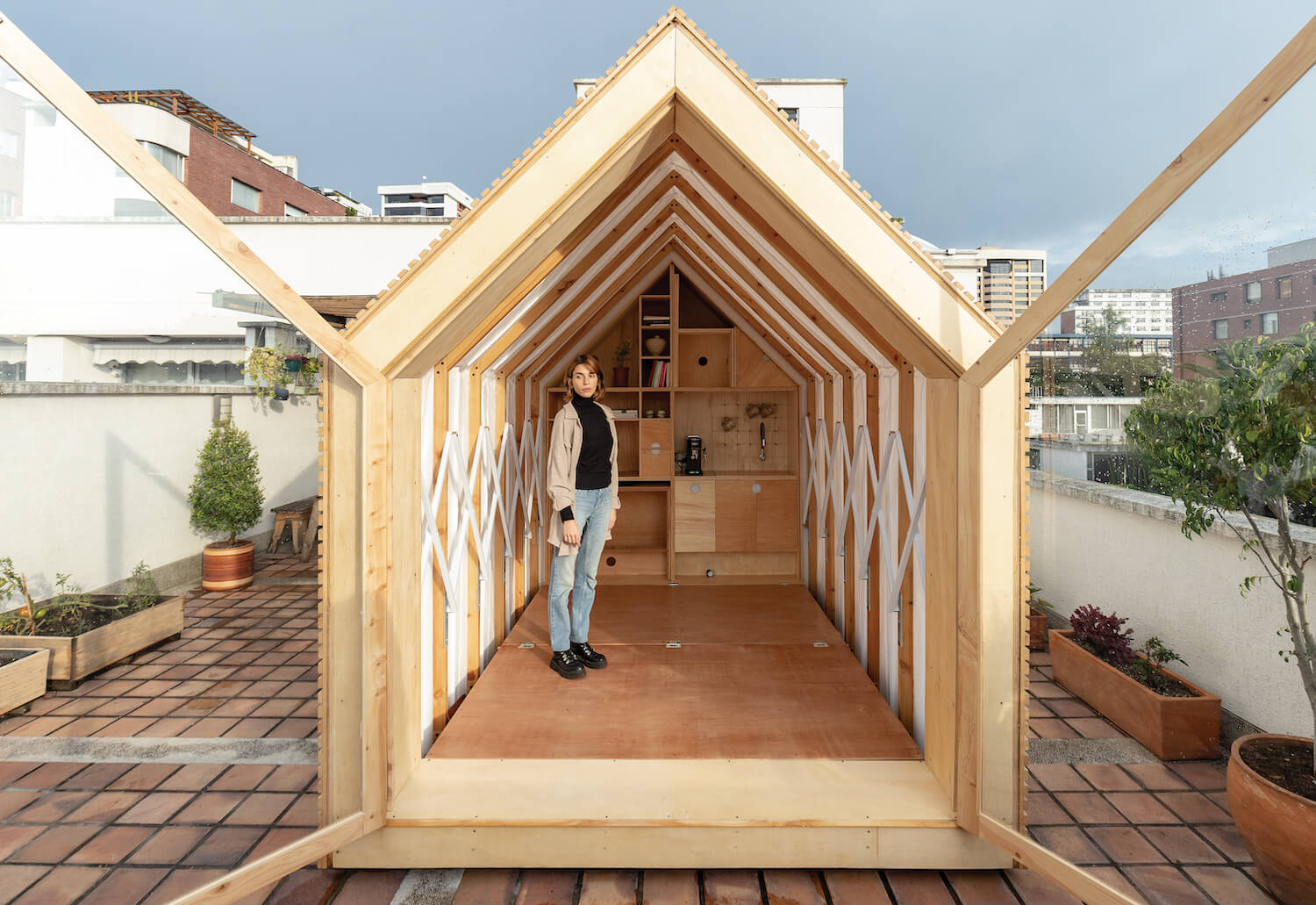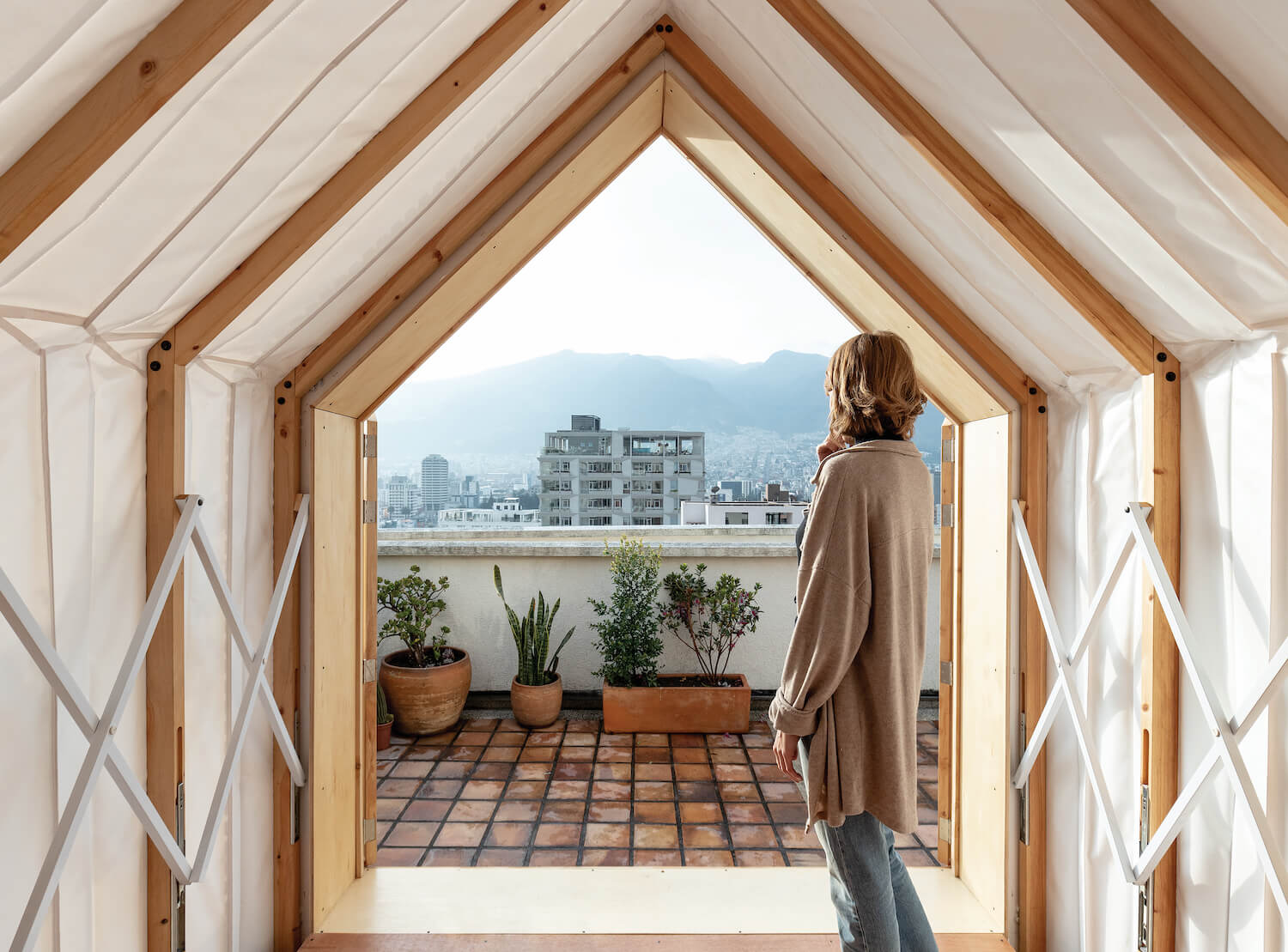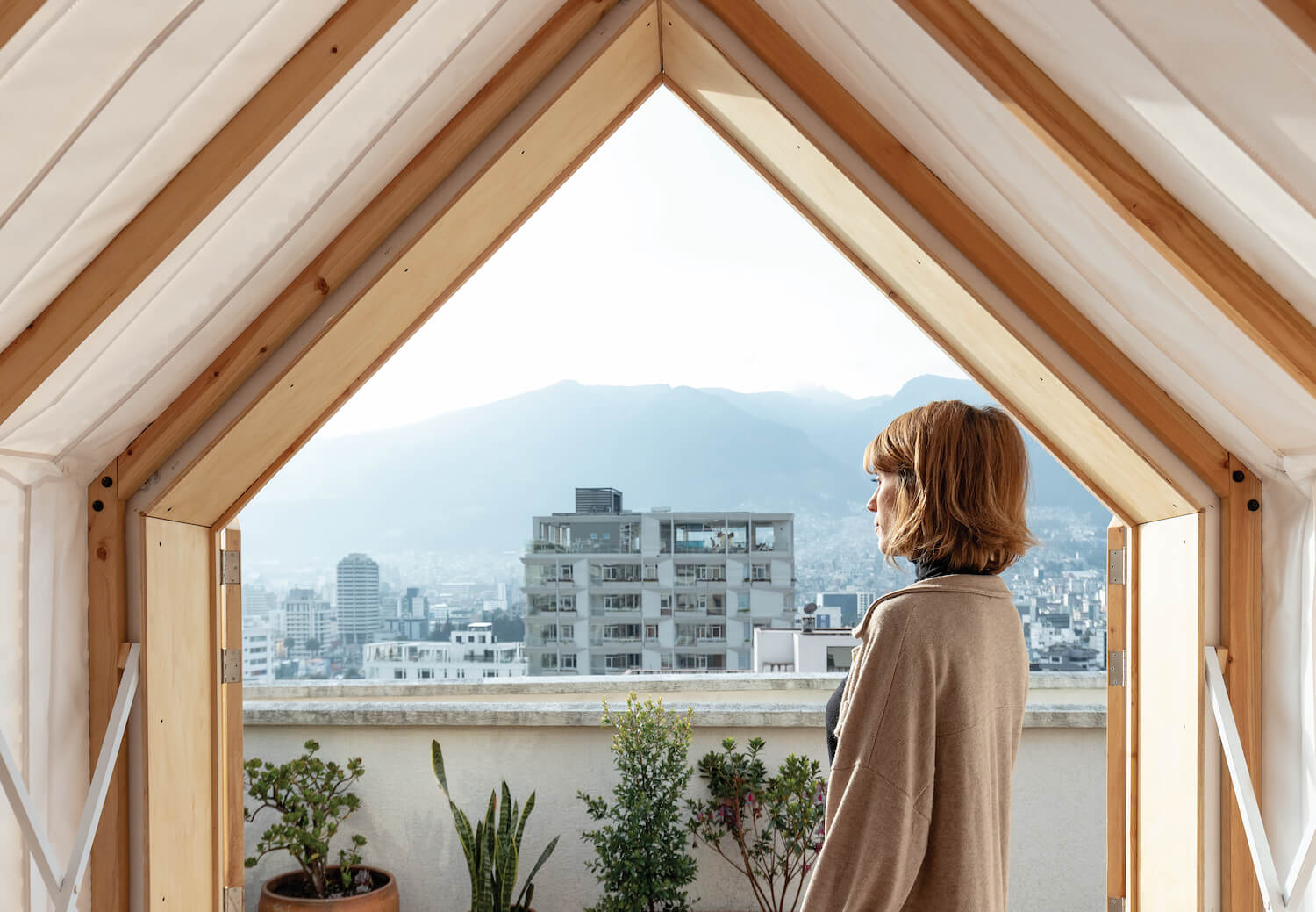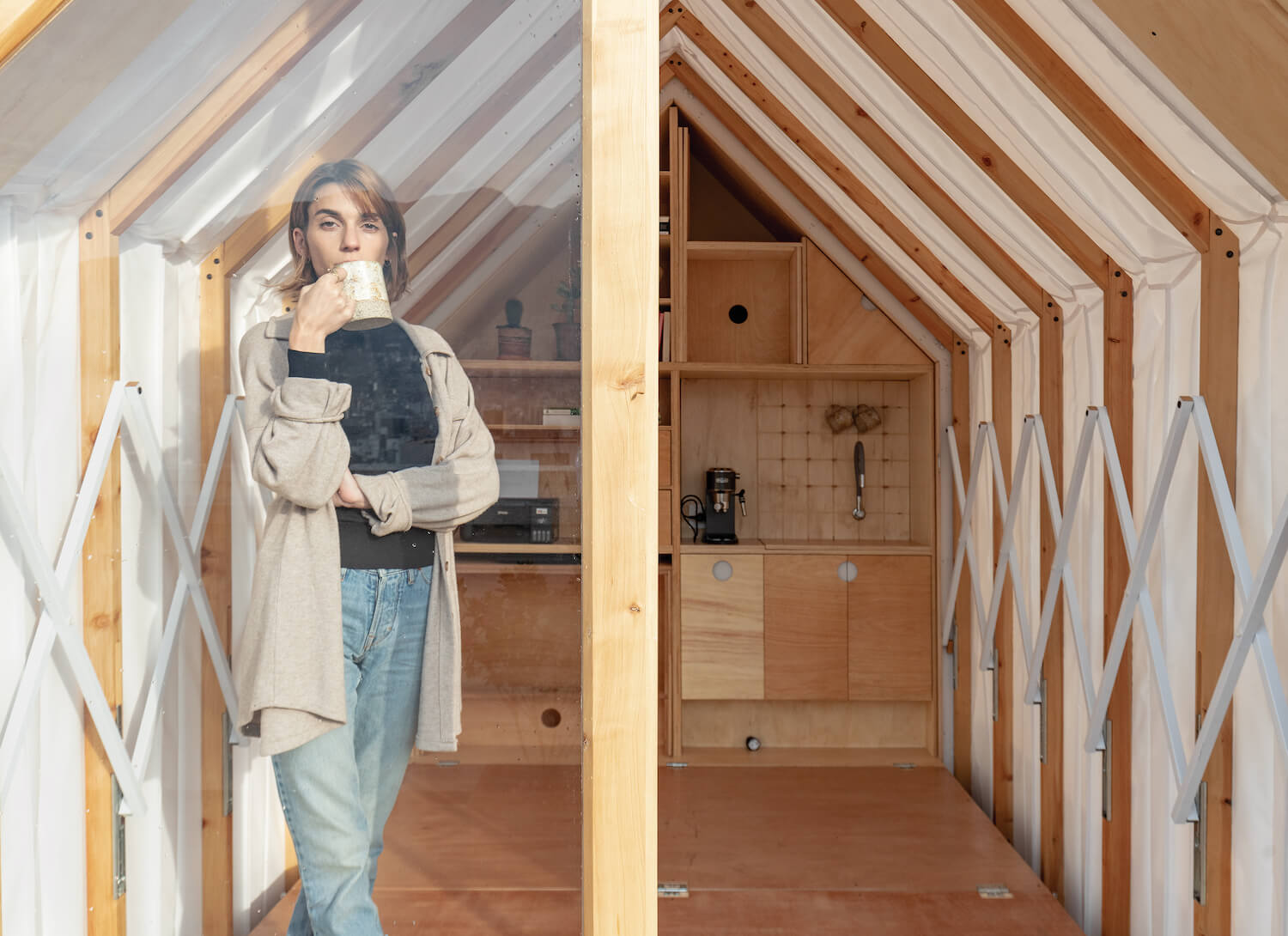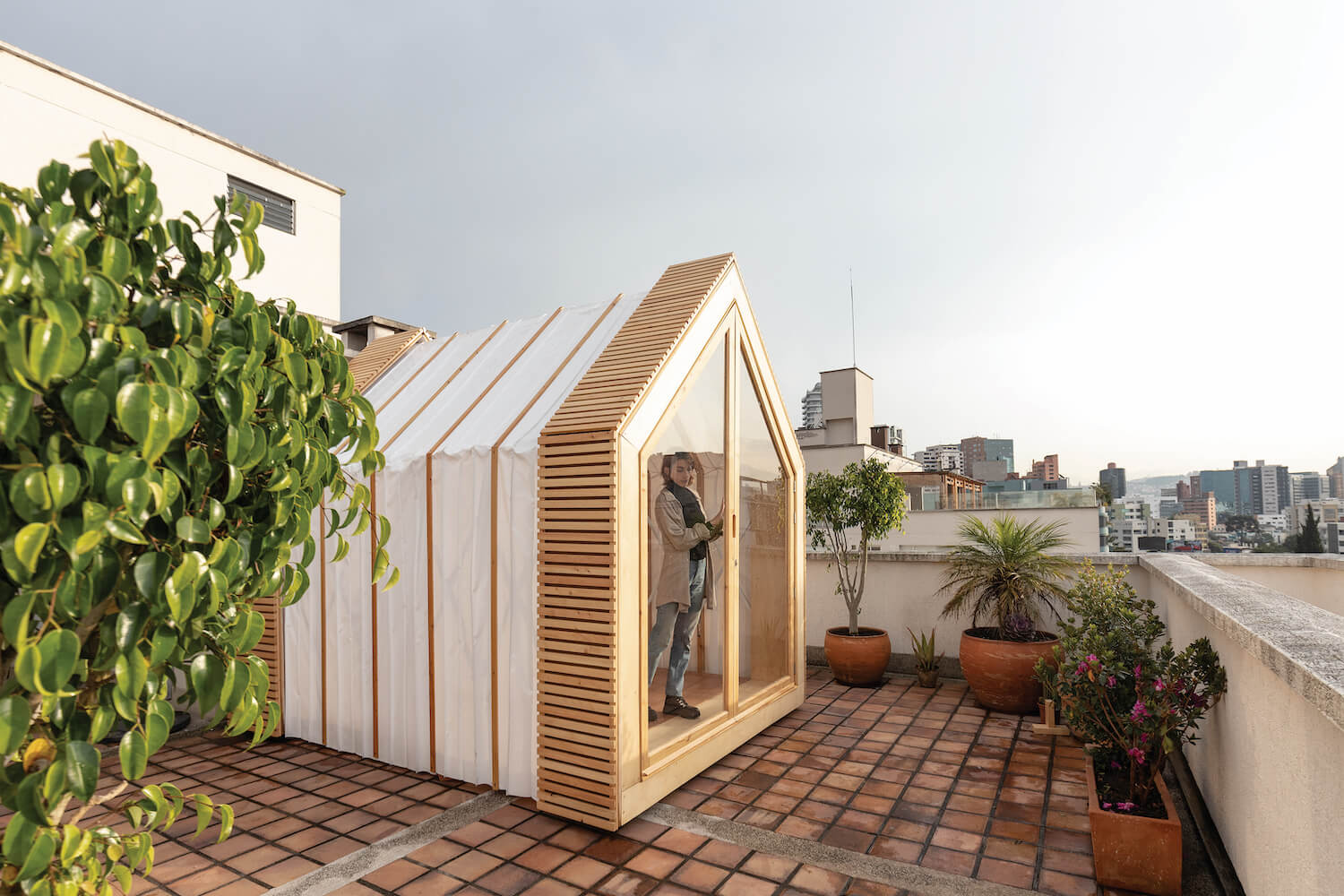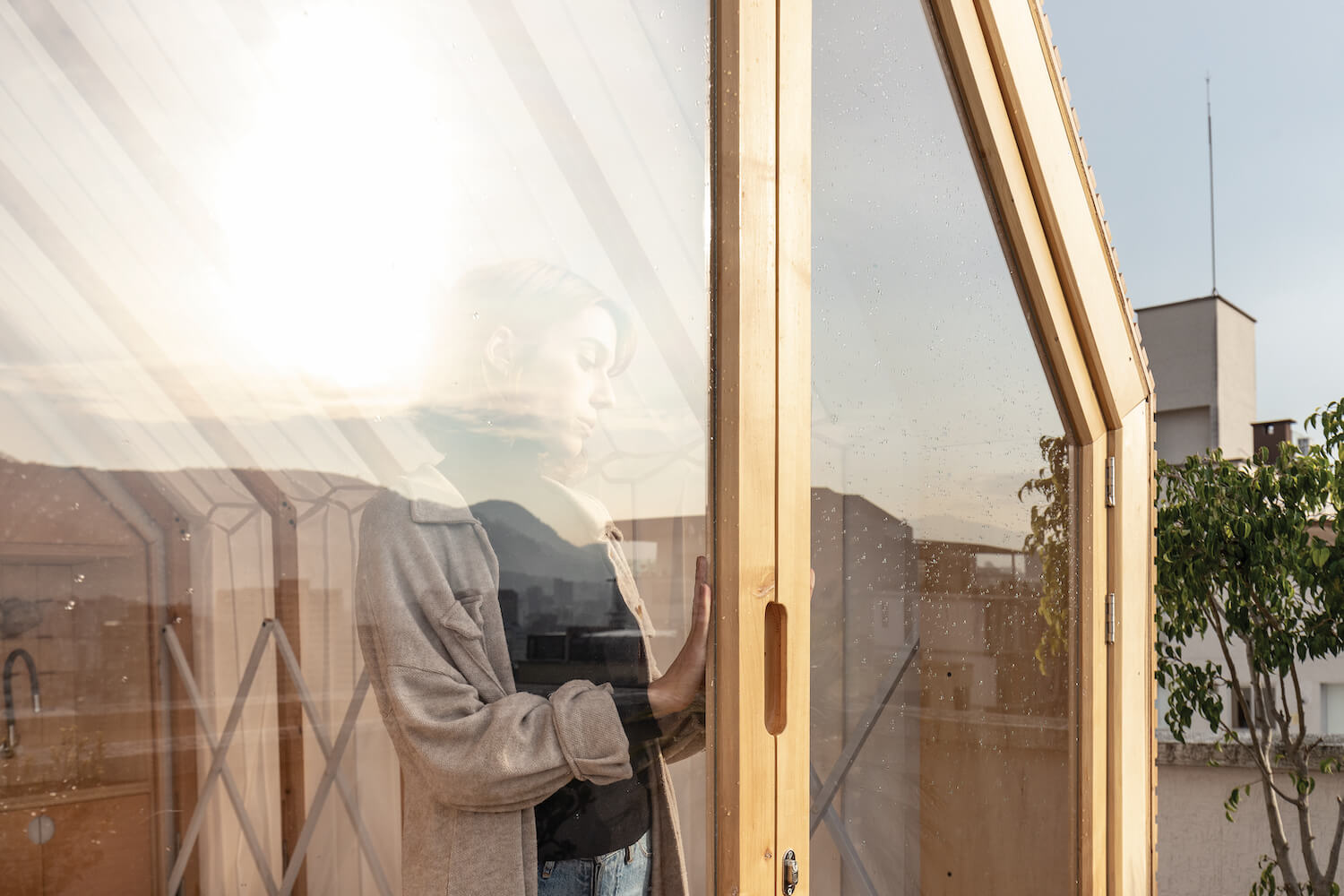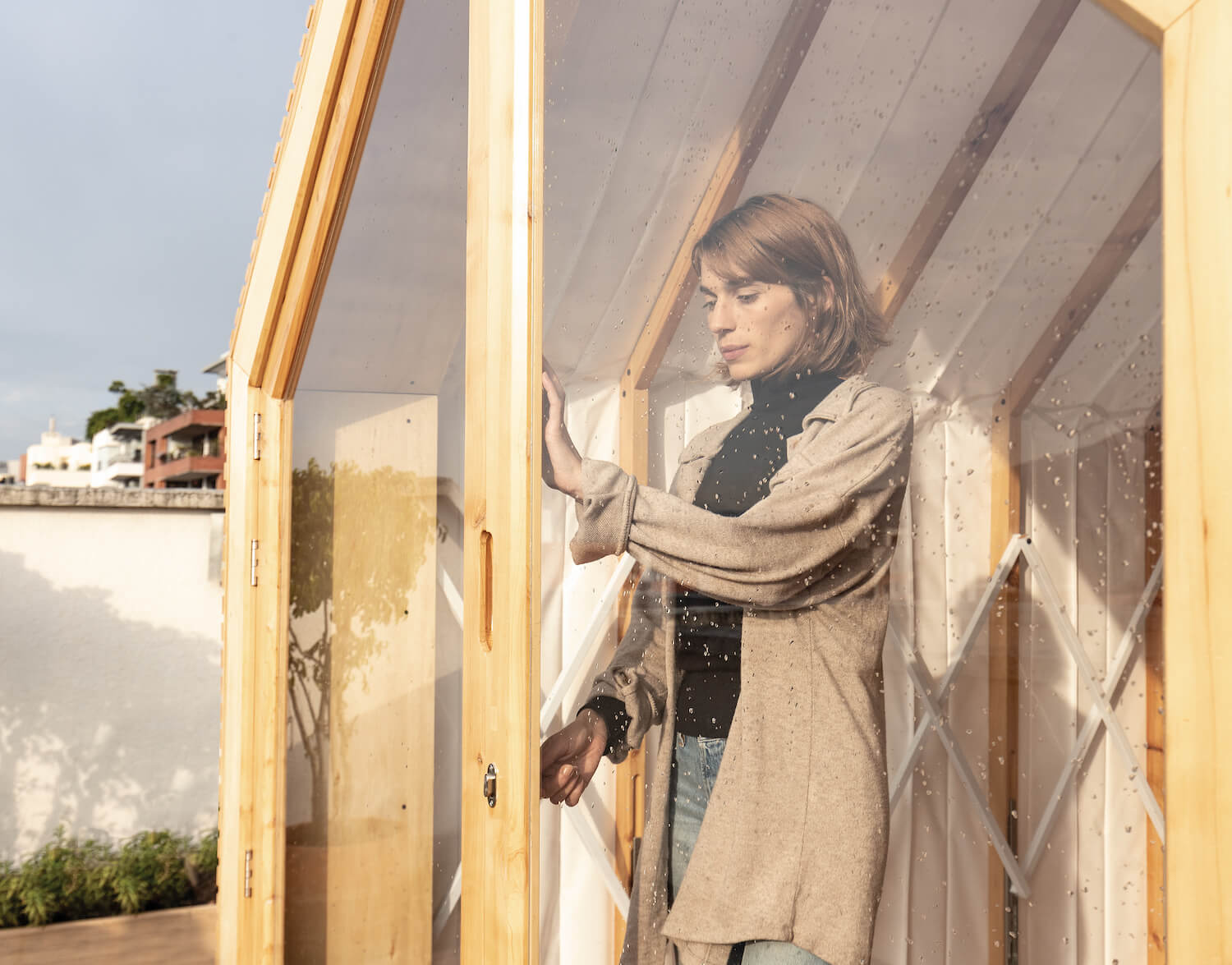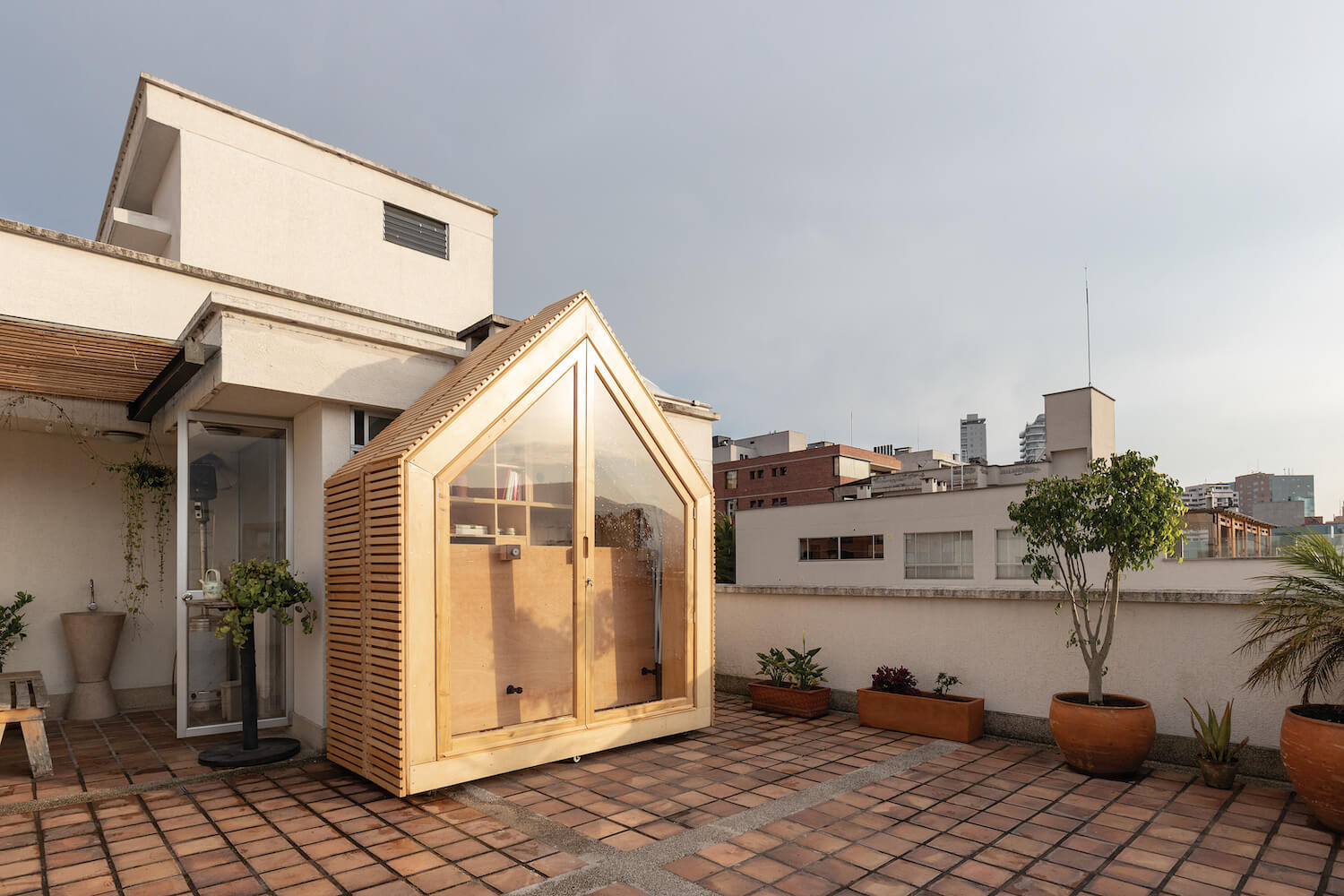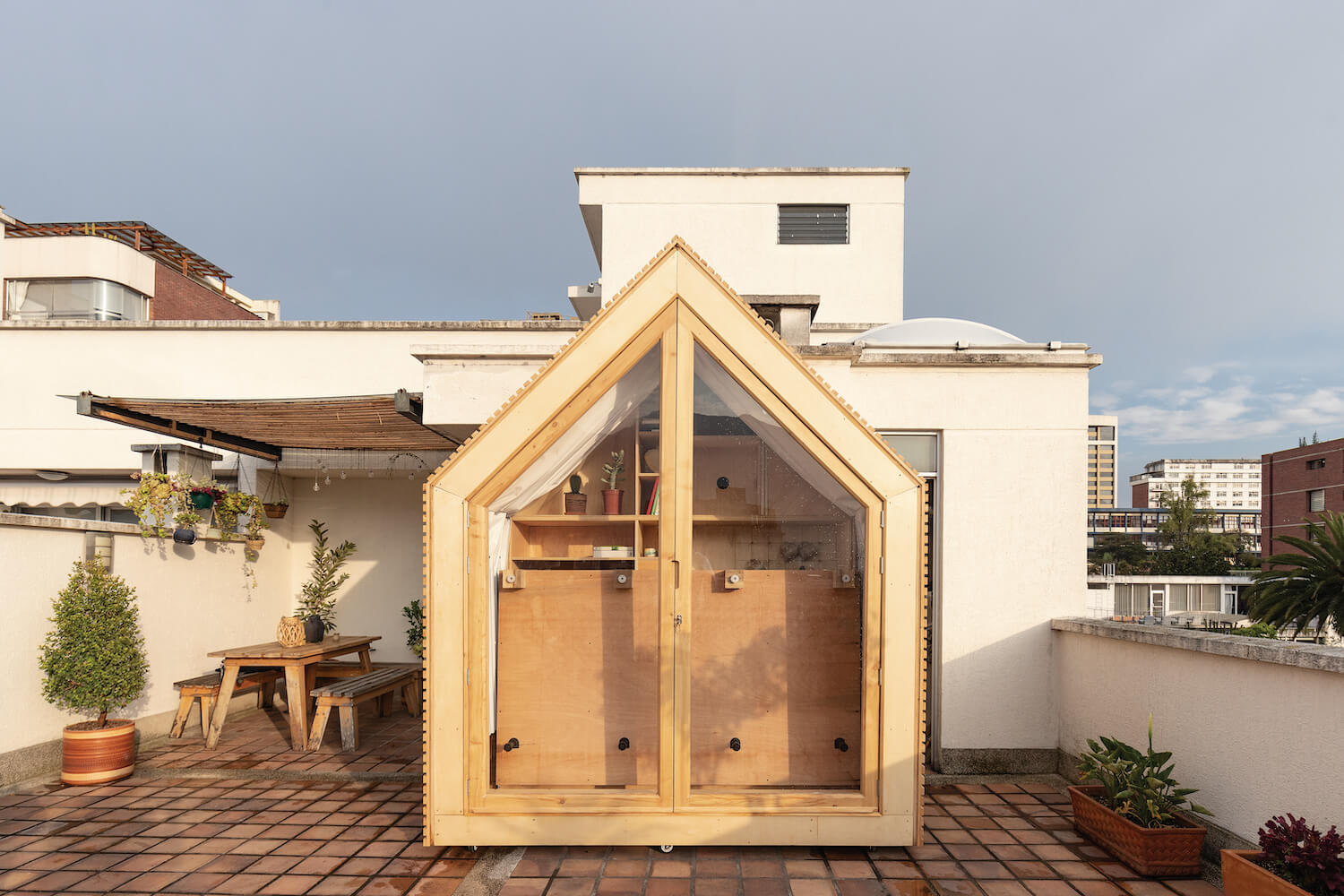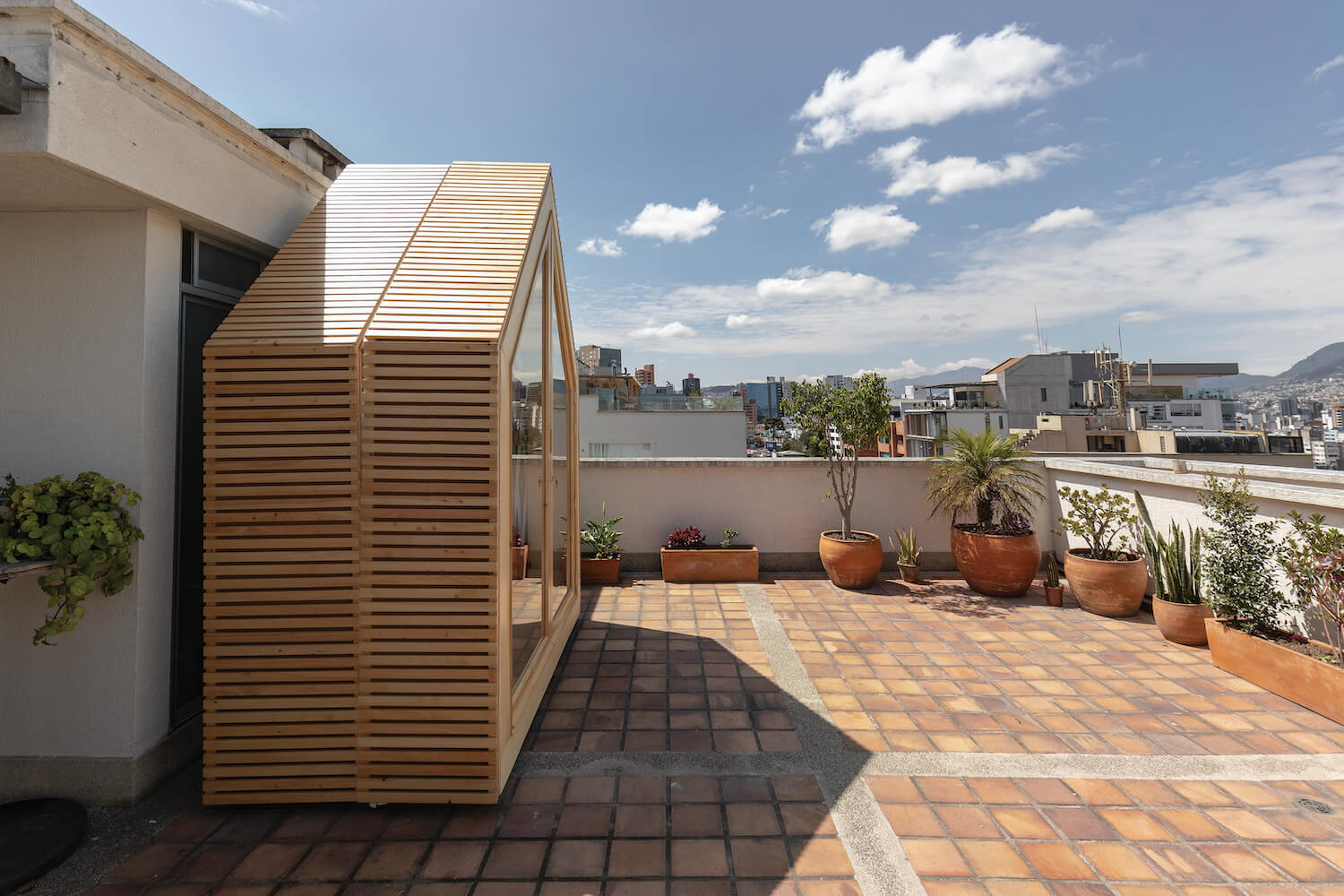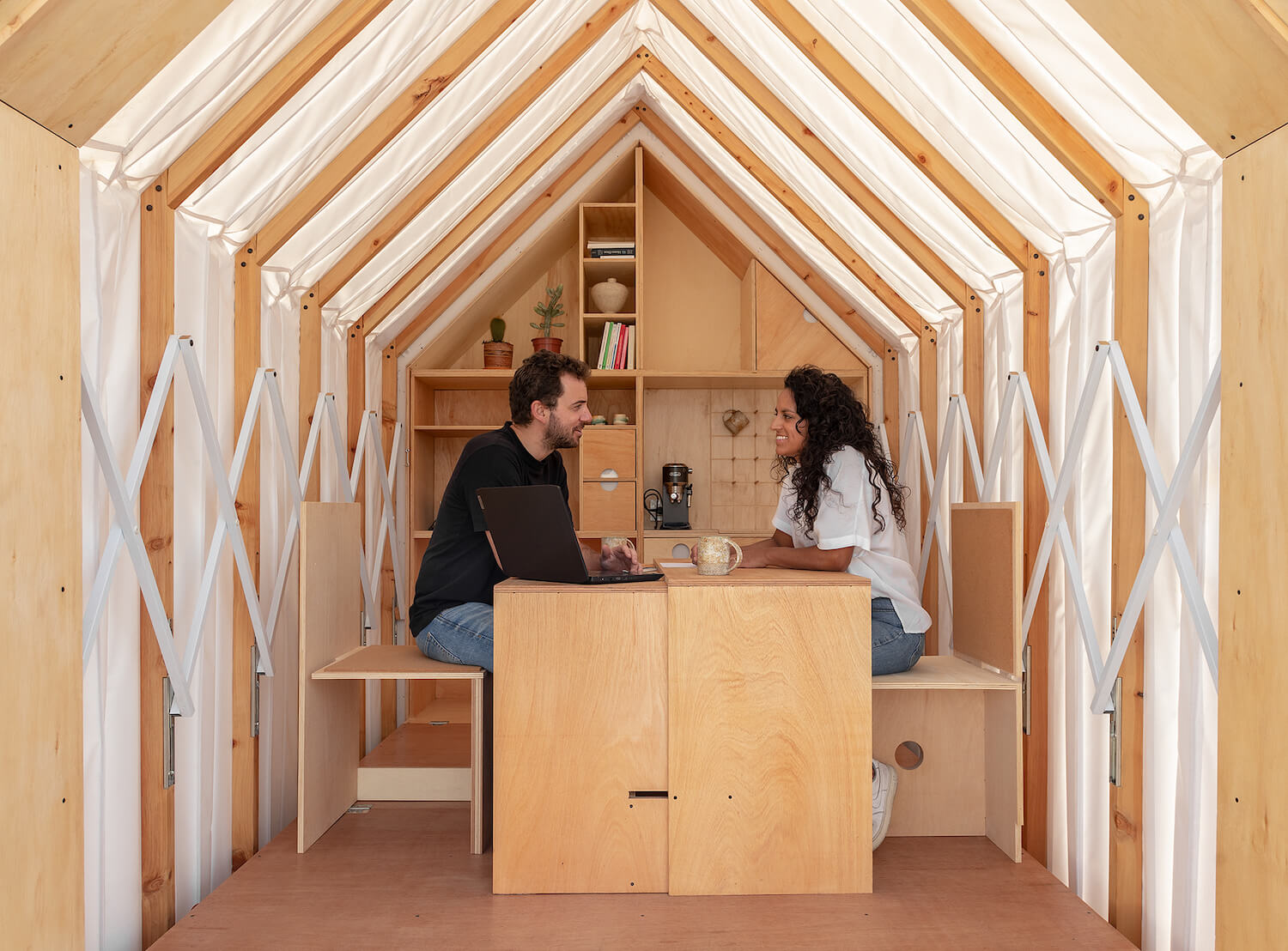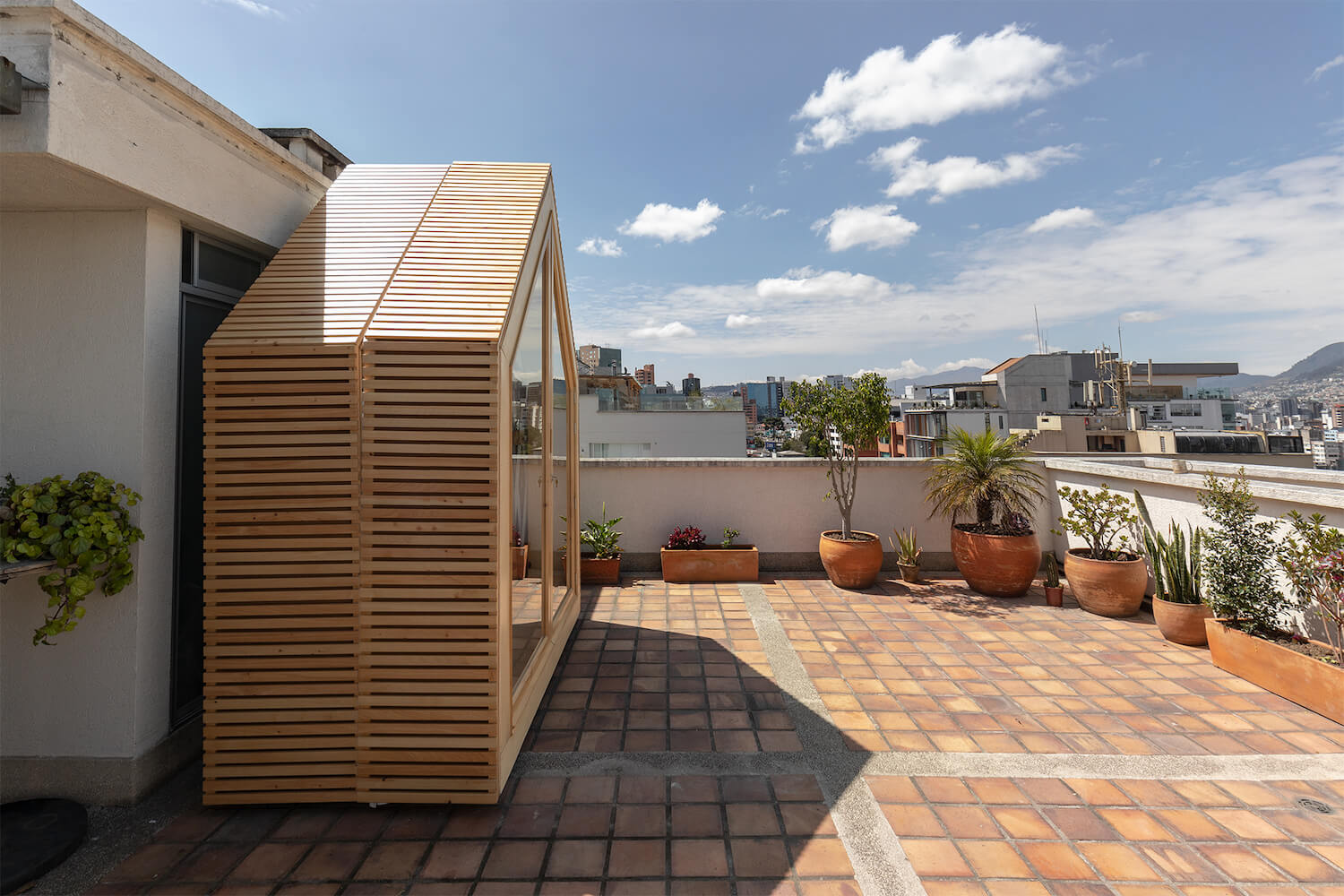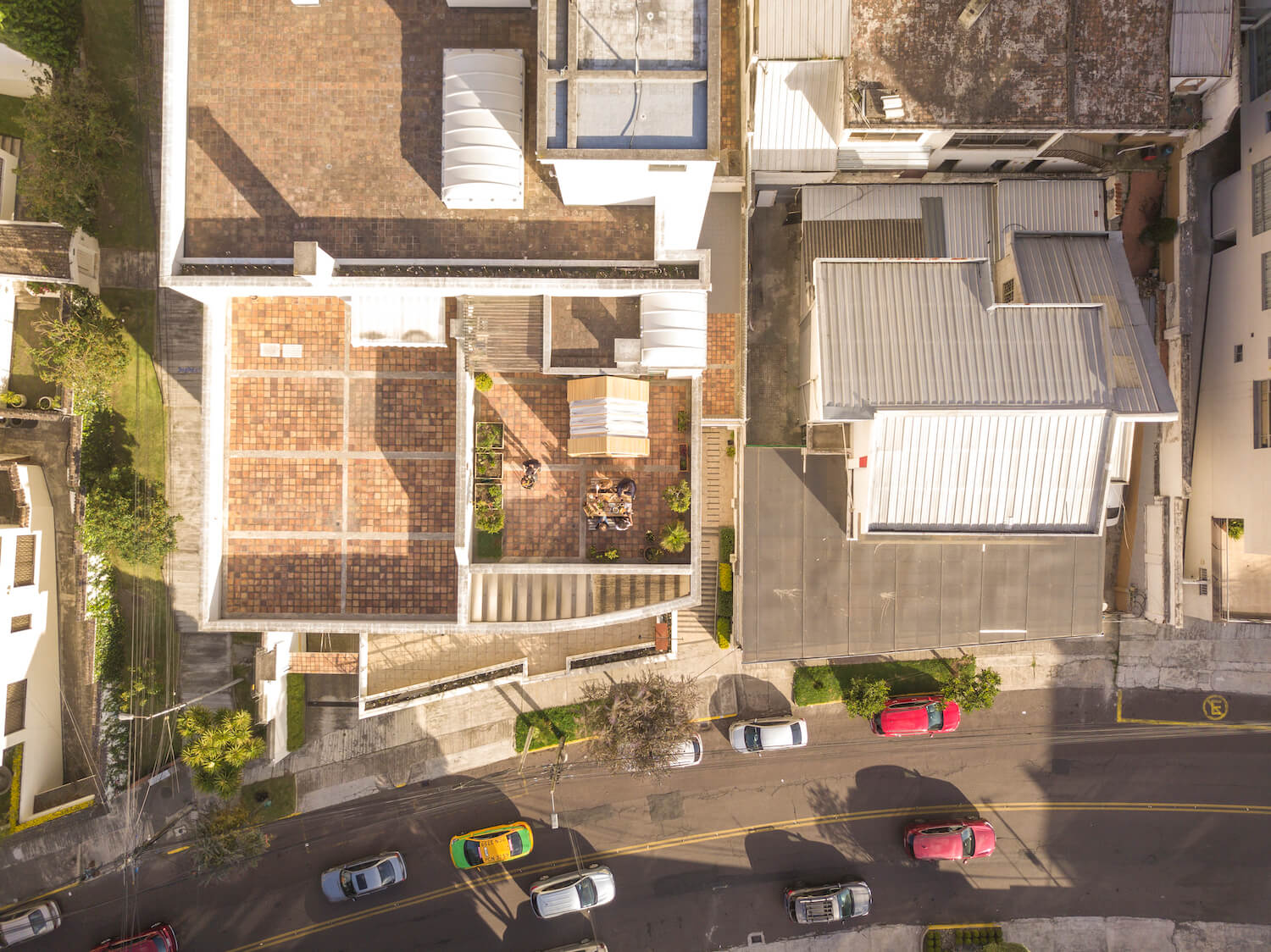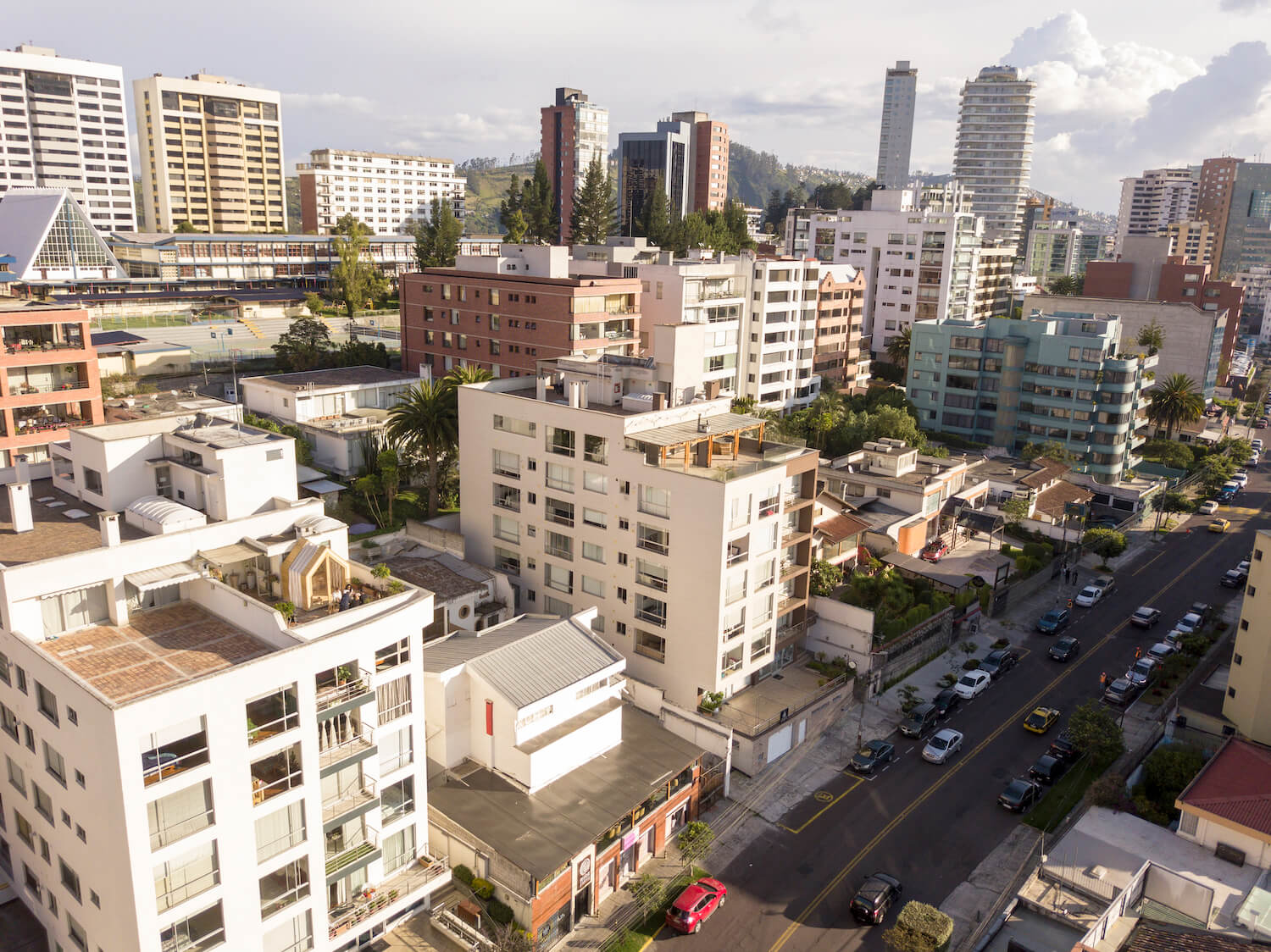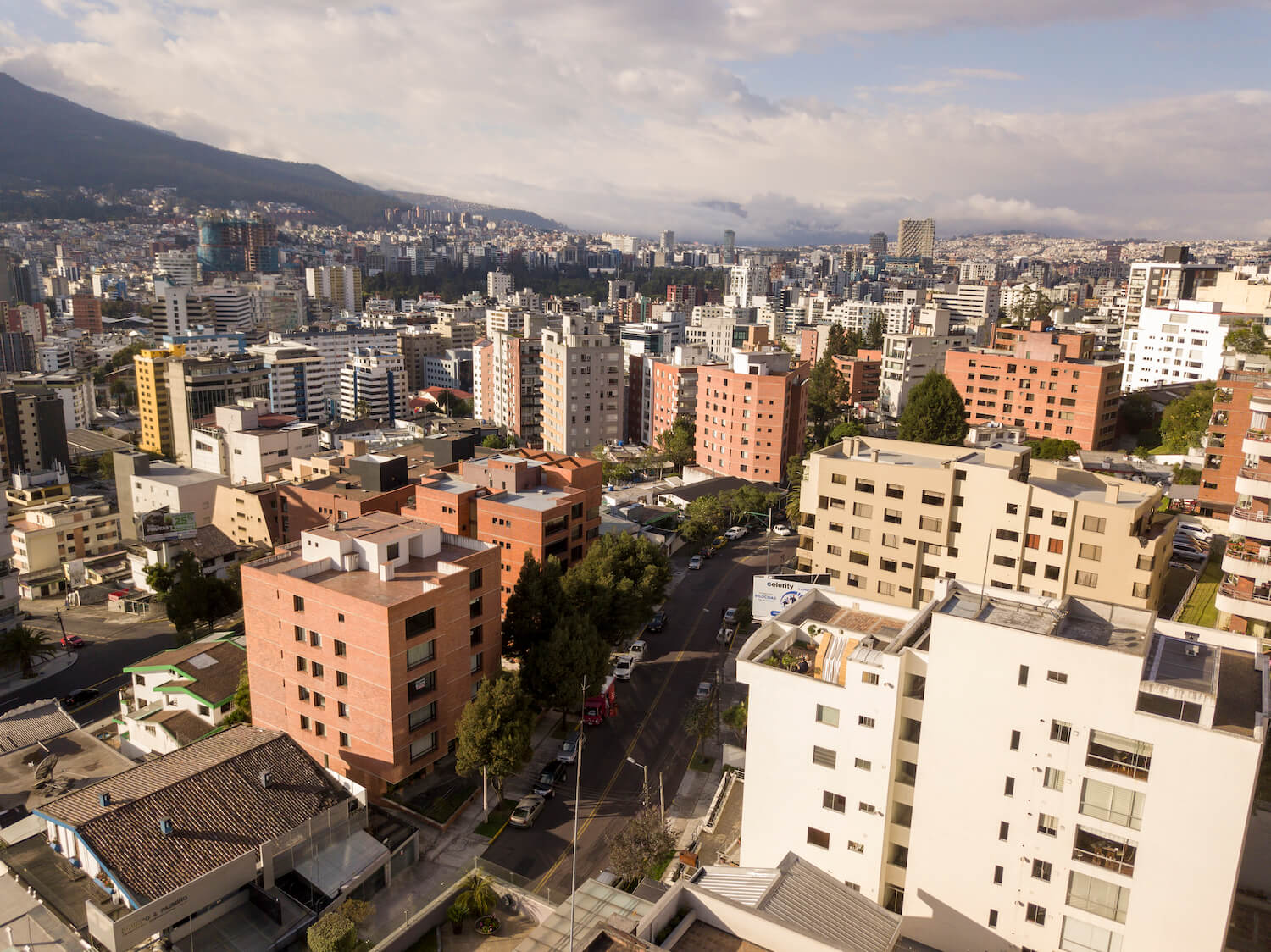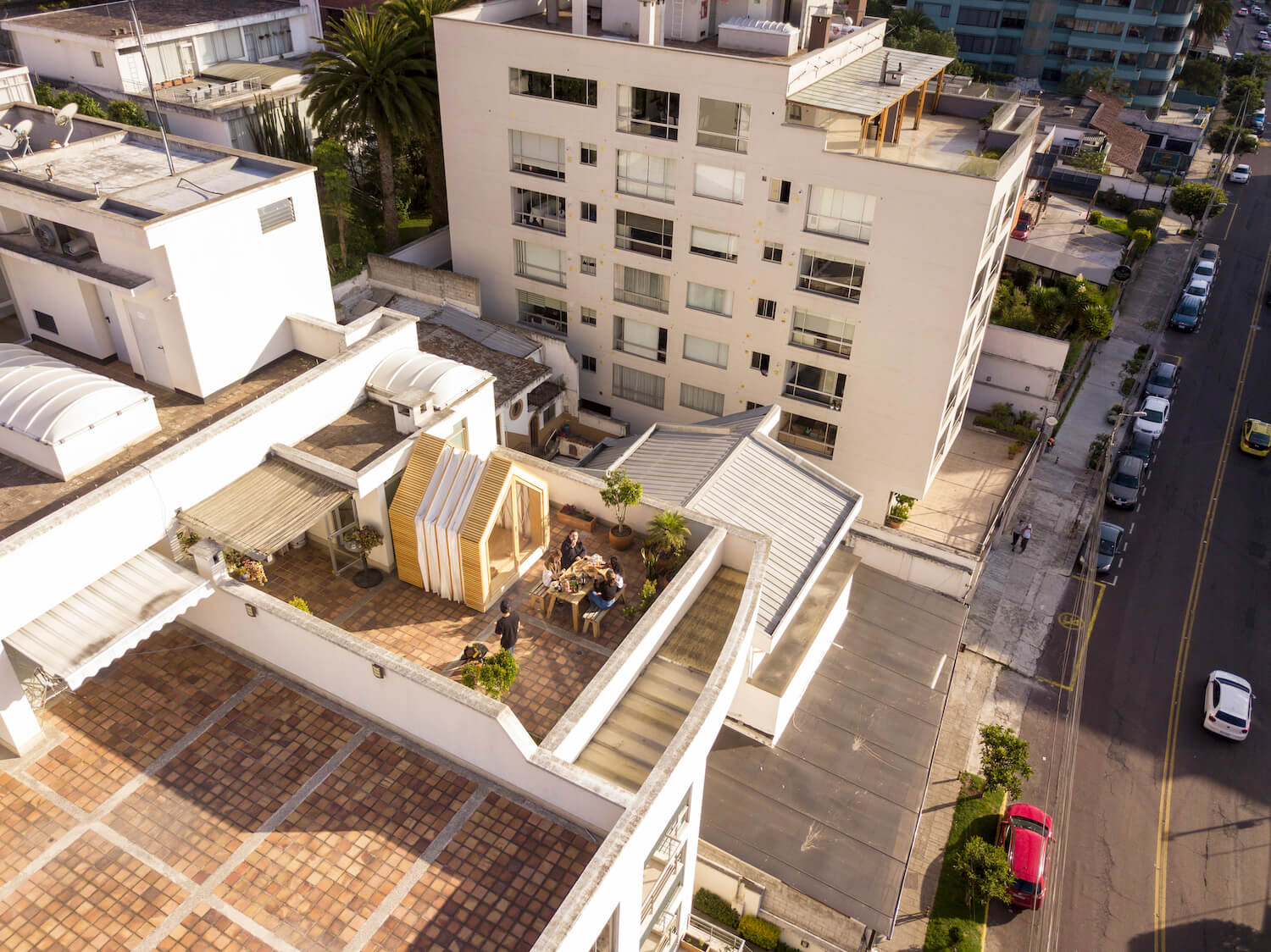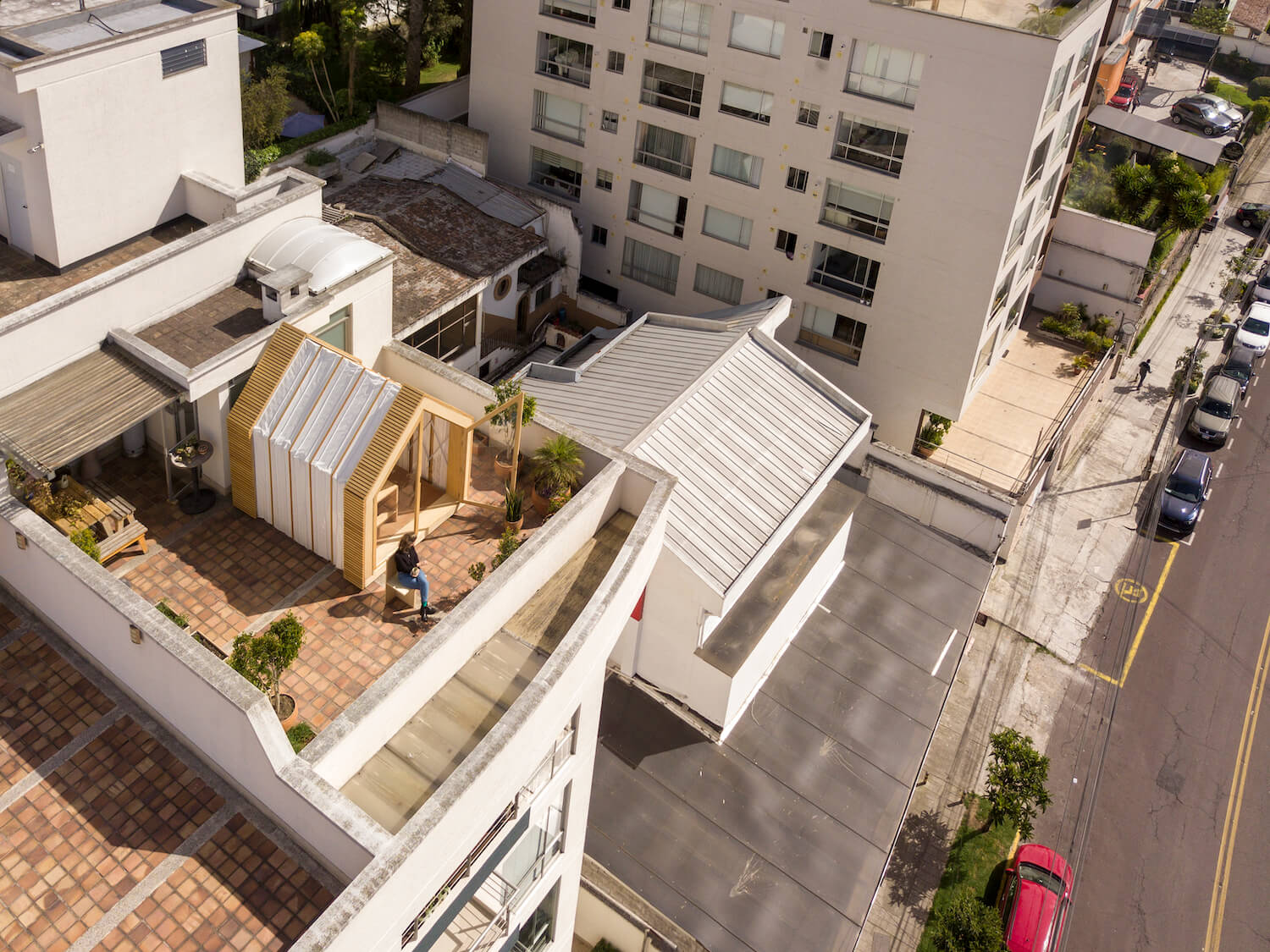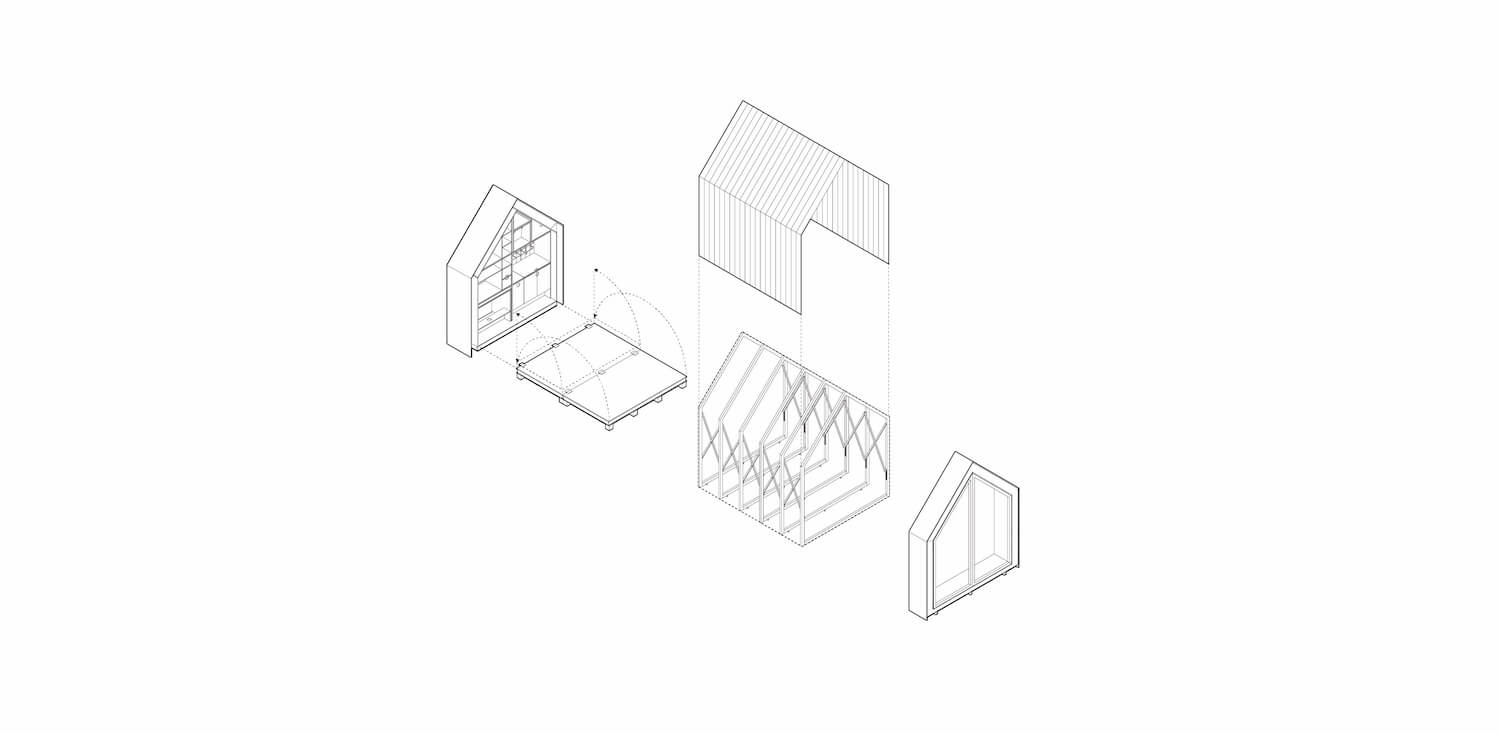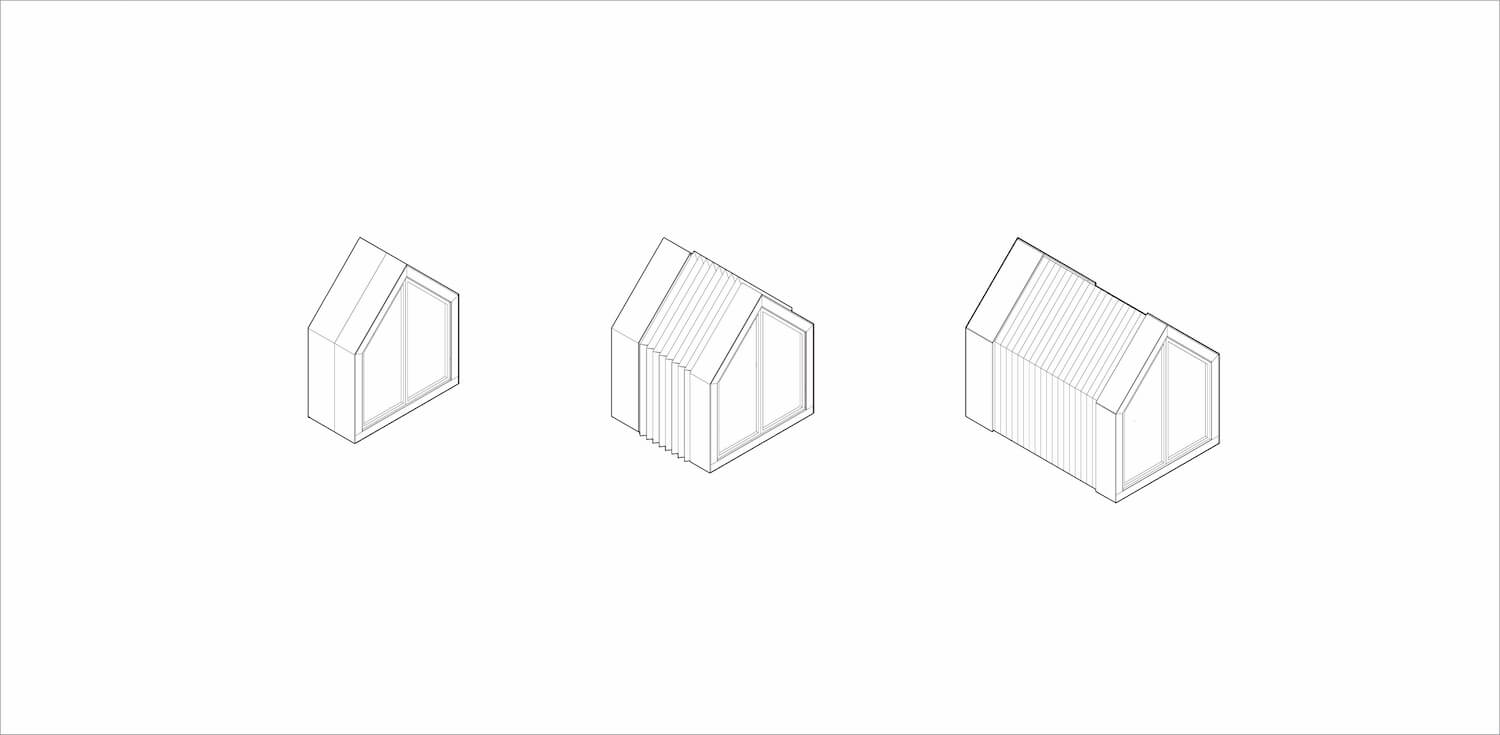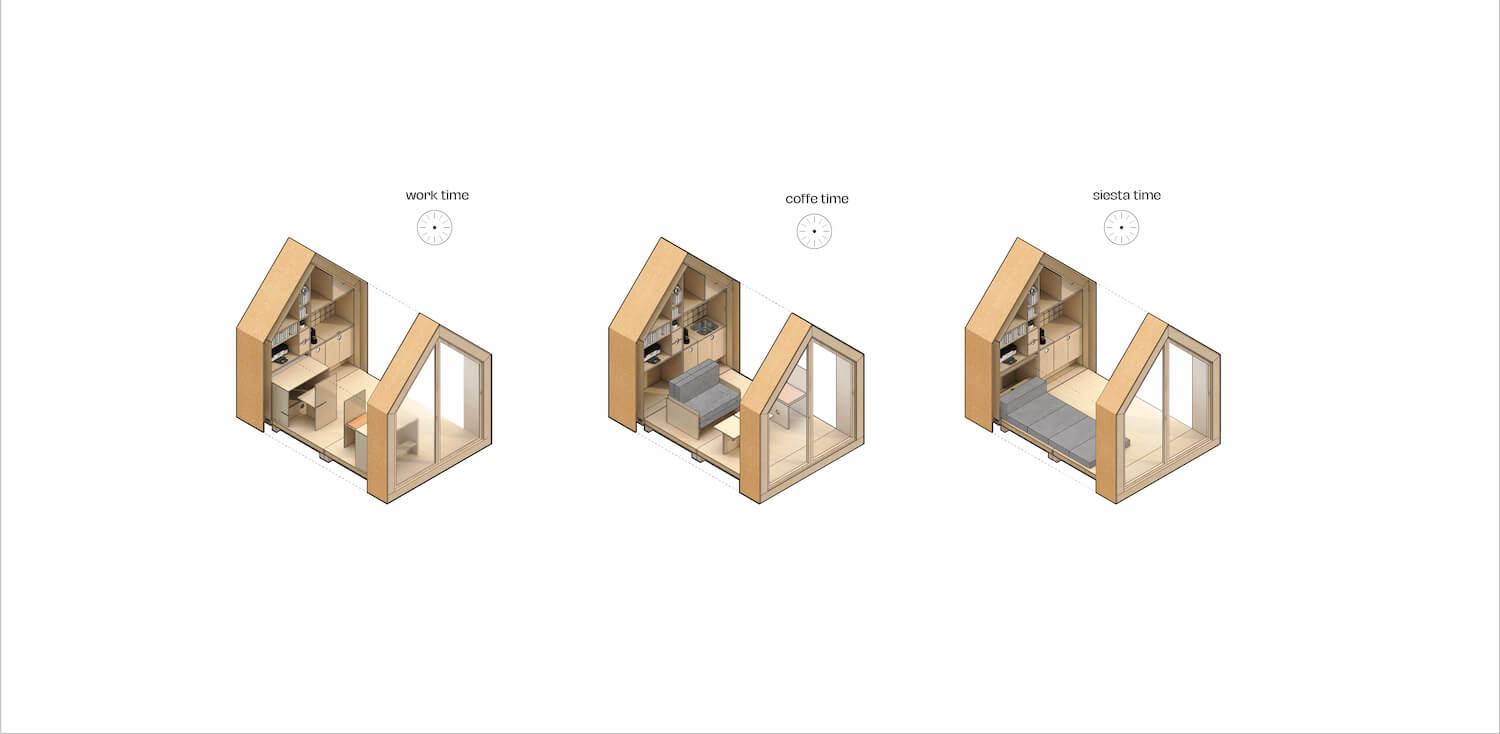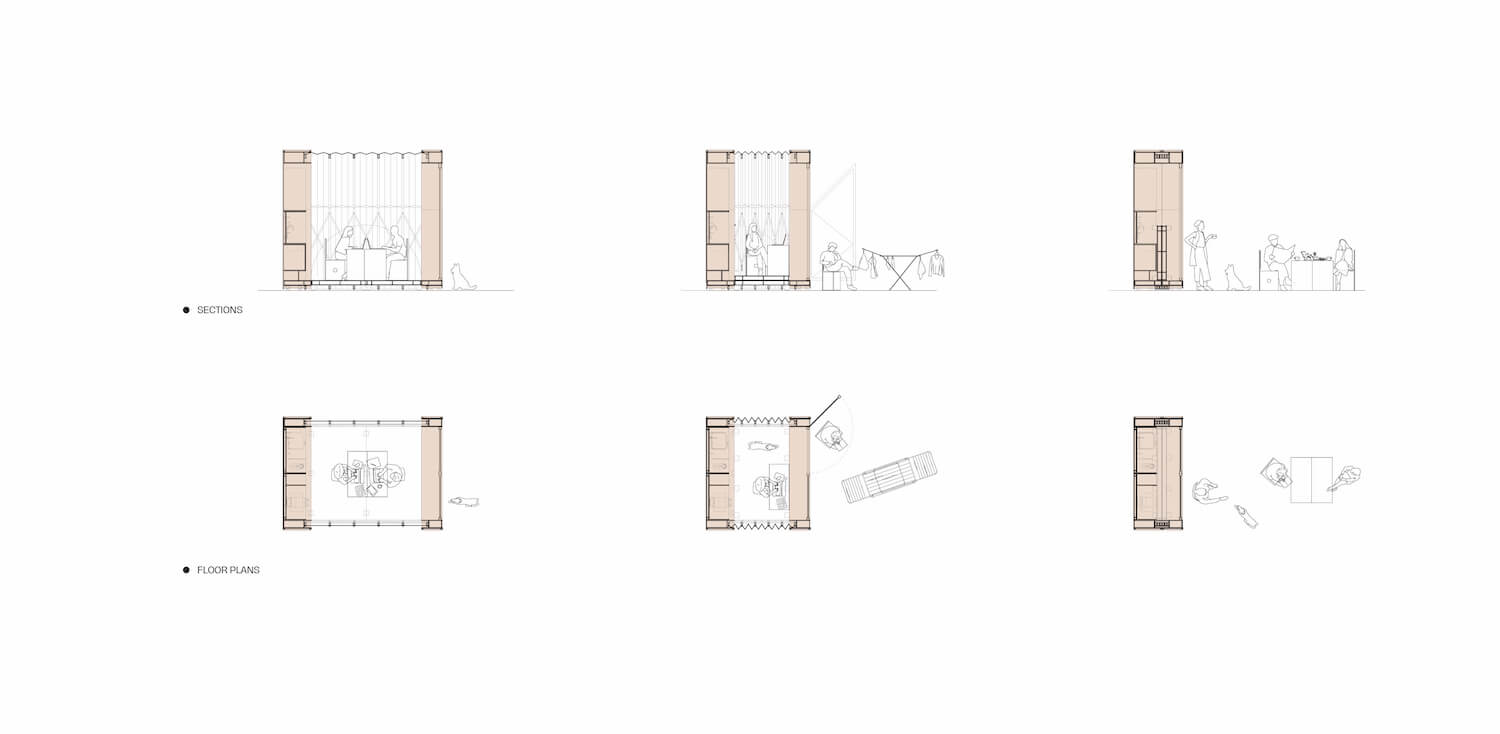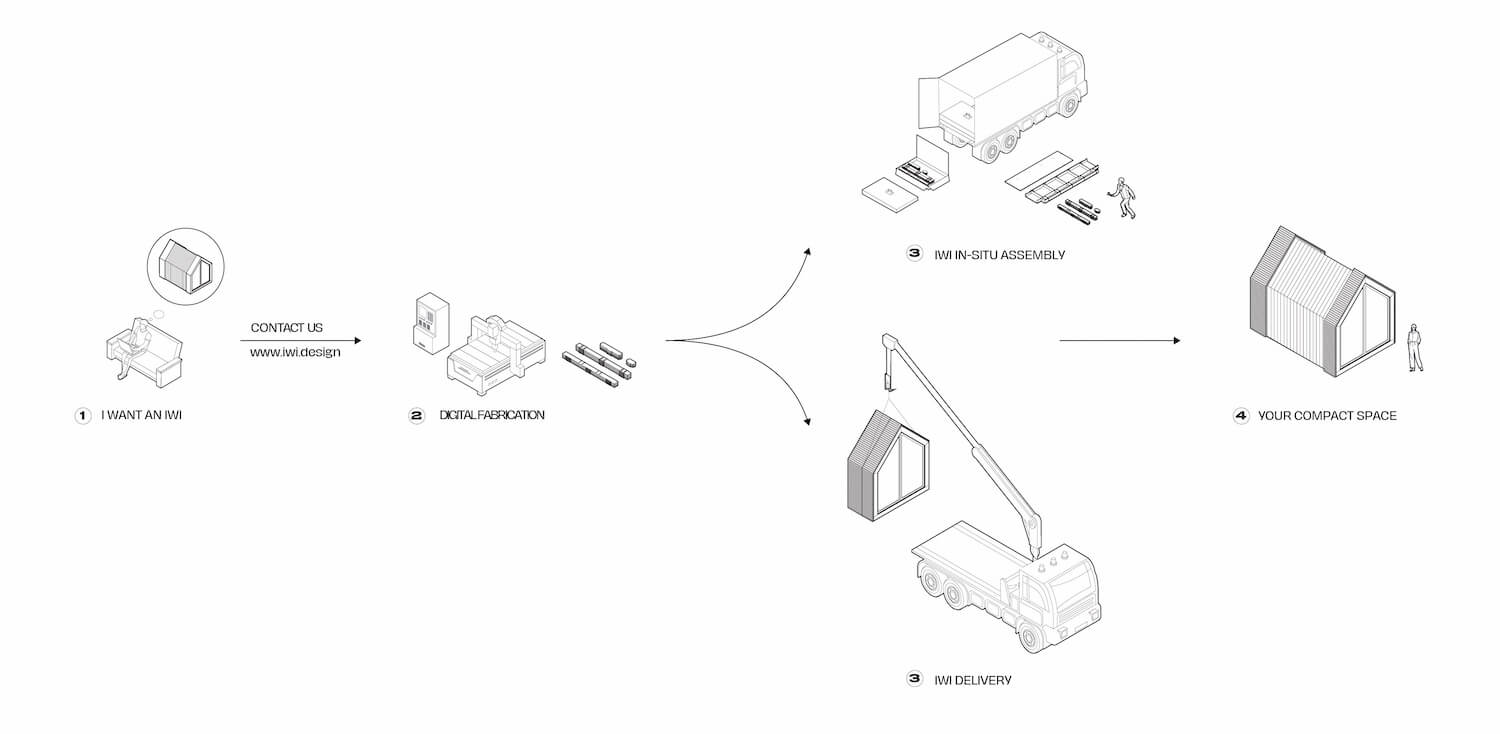 About
Juan Ruiz and Amelia Tapia are a couple of architects, based in Quito, Ecuador. Together they have developed and collaborated on projects in Spain, the Netherlands and Ecuador. Their architecture seeks to provide efficient solutions through knowledge of traditional construction techniques and new technologies.
Amelia Tapia (Ecuador) is an architect from the Catholic University of Quito (2017) and an MSc in Building Technology from the Technical University of Delft (2020), in the Netherlands. Later, in the same country, she works at Cabin Anna, being part of the construction development of the project and specializing in new wood construction techniques. During the last few years, her practice as an architect has been seen in different architecture projects and in international urban programs focused on improving the quality of life of children and their caregivers in cities around the world. Amelia is the project manager at Huasipichanga, an urban consultancy based in Cuenca, Ecuador and the Netherlands. She also develops architectural projects with Juan, exploring different construction techniques and their connection with the social and environmental environment.
Juan Ruiz (Spain) is an architect from the IE University of Segovia (2013) and an MSc in Energy Efficiency and Bioclimatic Architecture from the Camilo José Cela University, Madrid (2015). After finishing his studies, he moved to Quito, Ecuador, where he carried out his work as a project manager at Tec Taller EC, maintaining a close relationship between design and construction processes. In 2018 he moved to the Netherlands, where he specialized in industrialized architecture in wood, forming part of The New Makers team. Currently, together with Amelia, they develop architectural projects that seek efficient and innovative solutions that respond to the daily needs of their users and the urban context in which these are located.
---