The London-based architectural practice Inglis Badrashi Loddo Architects recently has completed the refurbishment and extension of a large Edwardian house in Highgate, a suburban area of north London.
Project description by the architects:
A synthesis of Edwardian and Persian inspired design interventions - IBLA has reworked a previously confused house into a rich and authentic whole for a young family in north London. This Edwardian house had undergone various alterations during its life and had most recently been subdivided into 3 flats. In a series of high-impact moves, IBLA reconfigured and extended it to create a large family house and a separate self-contained flat on the top floor.
image © Brotherton Lock
The new rear extension unites the previously separate living, kitchen and dining areas into large and open, yet clearly-defined spaces. A diamond-shaped lantern - inspired by traditional cupolas - crowns the dining space, giving a sense of height and grandeur, and bringing light deep into the plan. Three glazed sliding patio doors punctuate the rooms, and allow the family to flow out onto two connected terraces, conceived of as exterior rooms.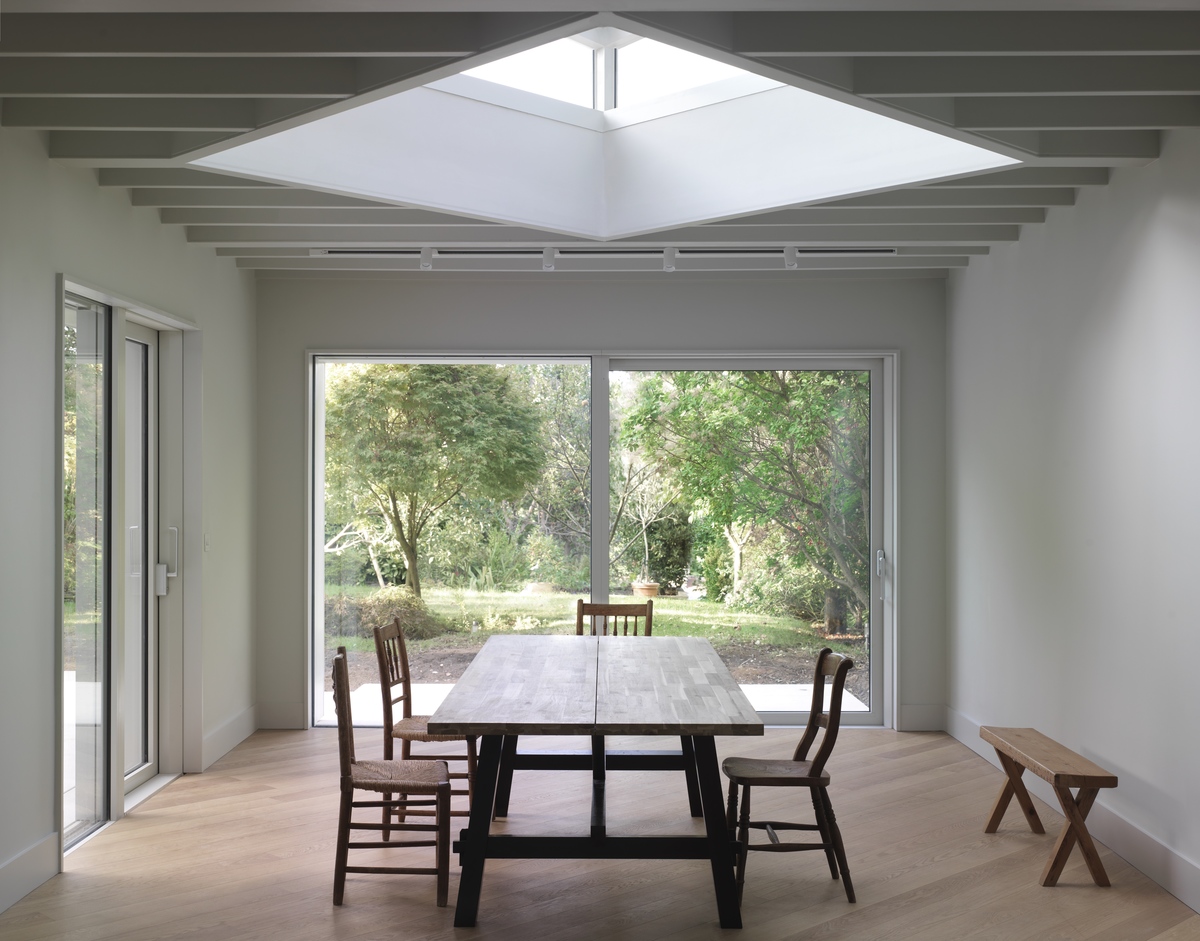 image © Brotherton Lock
Vaults are carved out over the new minimal white kitchen which, along with the living space, offers illuminated oak shelves to display the client's collection of Persian ornaments and artefacts.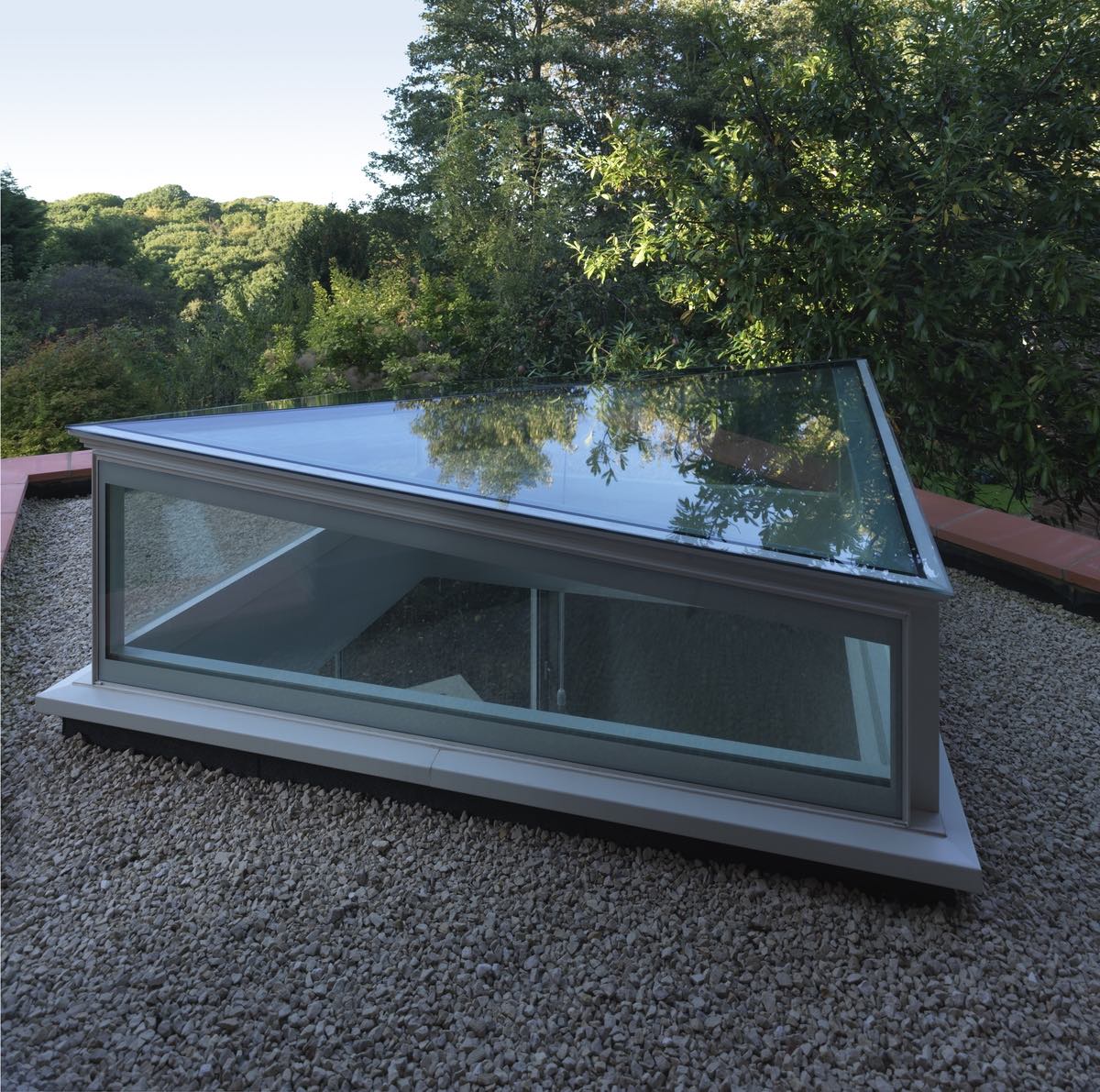 image © Brotherton Lock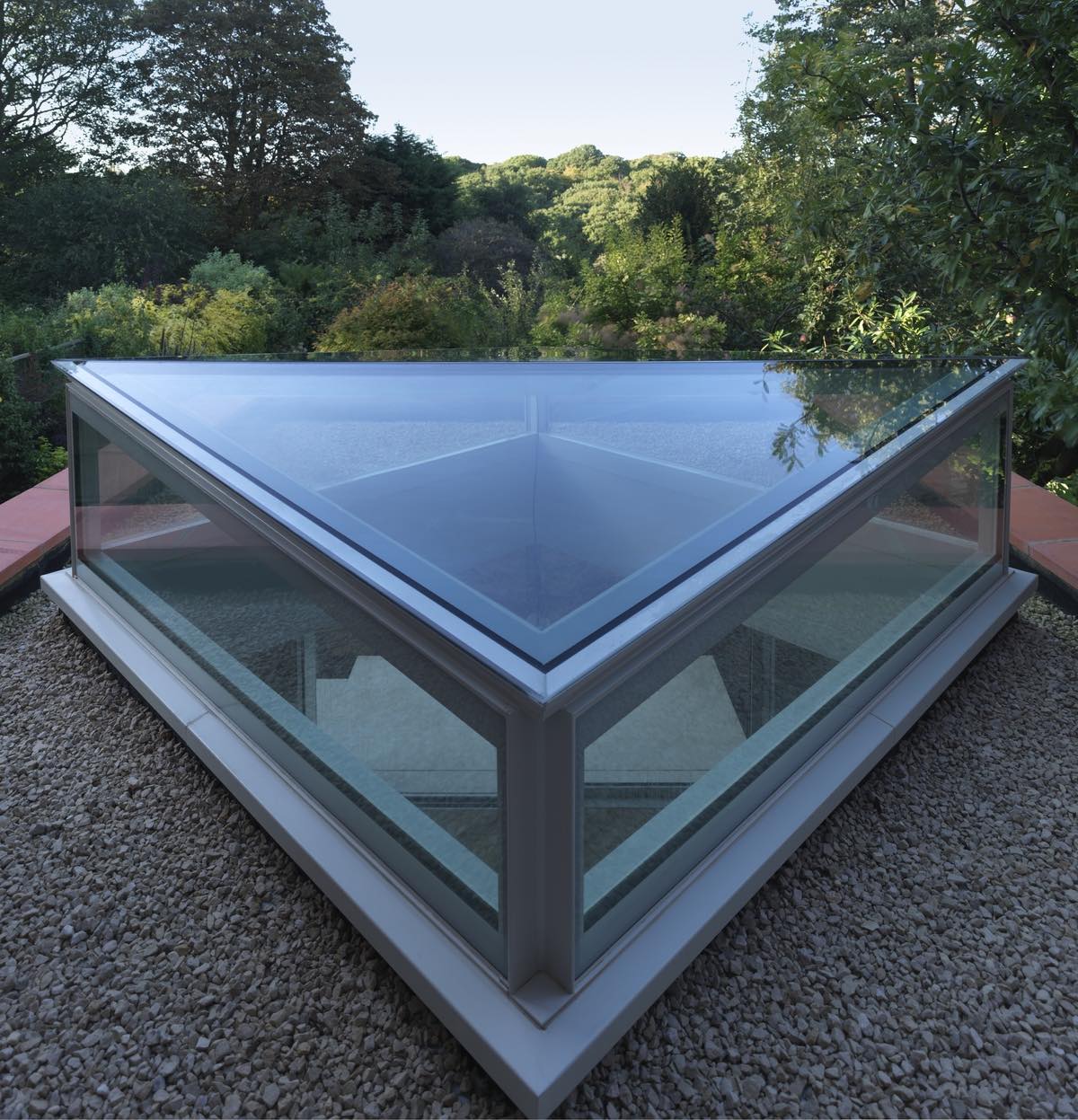 image © Brotherton Lock
Throughout the rest of the house, a series of bold new bathrooms and a luxurious master bedroom suite - with a generous dressing area and ensuite - sit alongside redecorated rooms with period features, to create a calm and beautiful combination of new and old.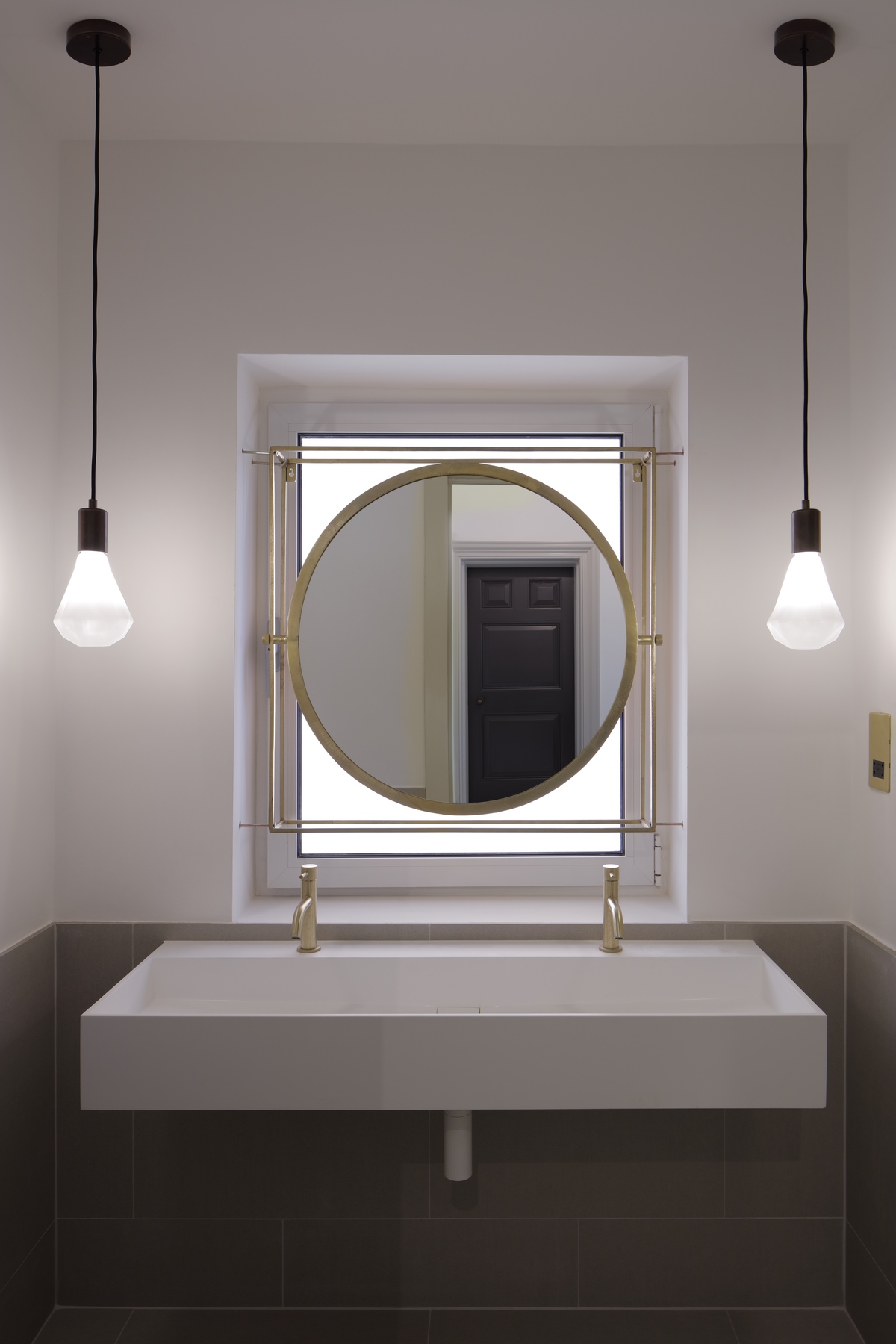 image © Brotherton Lock
image © Brotherton Lock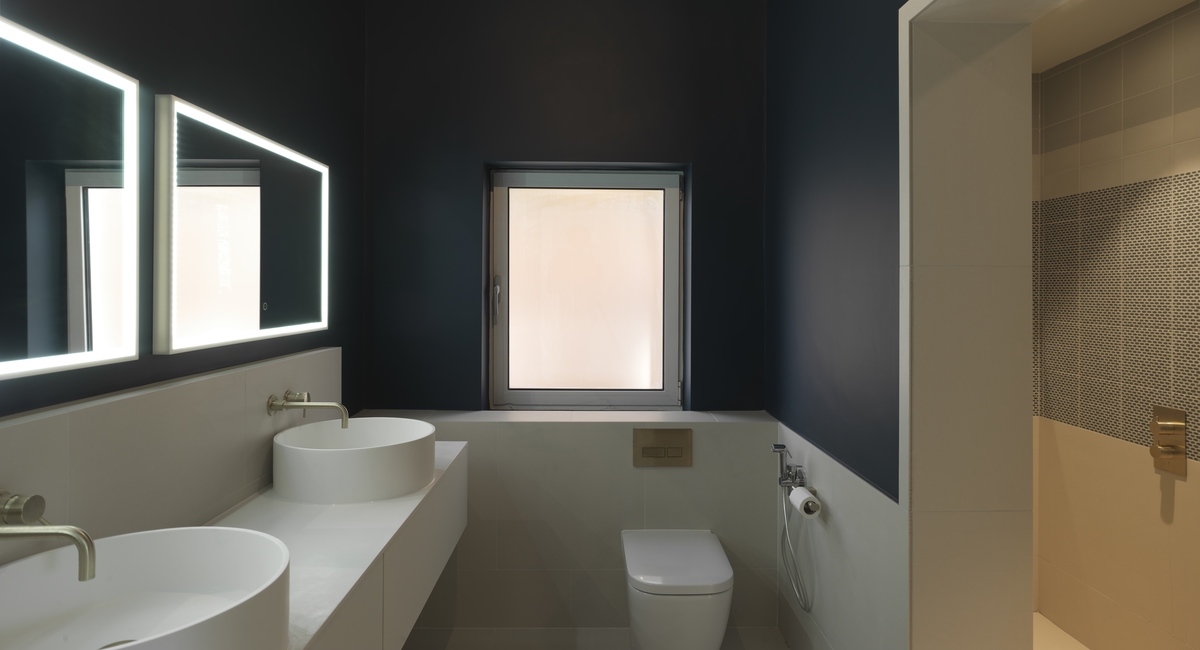 image © Brotherton Lock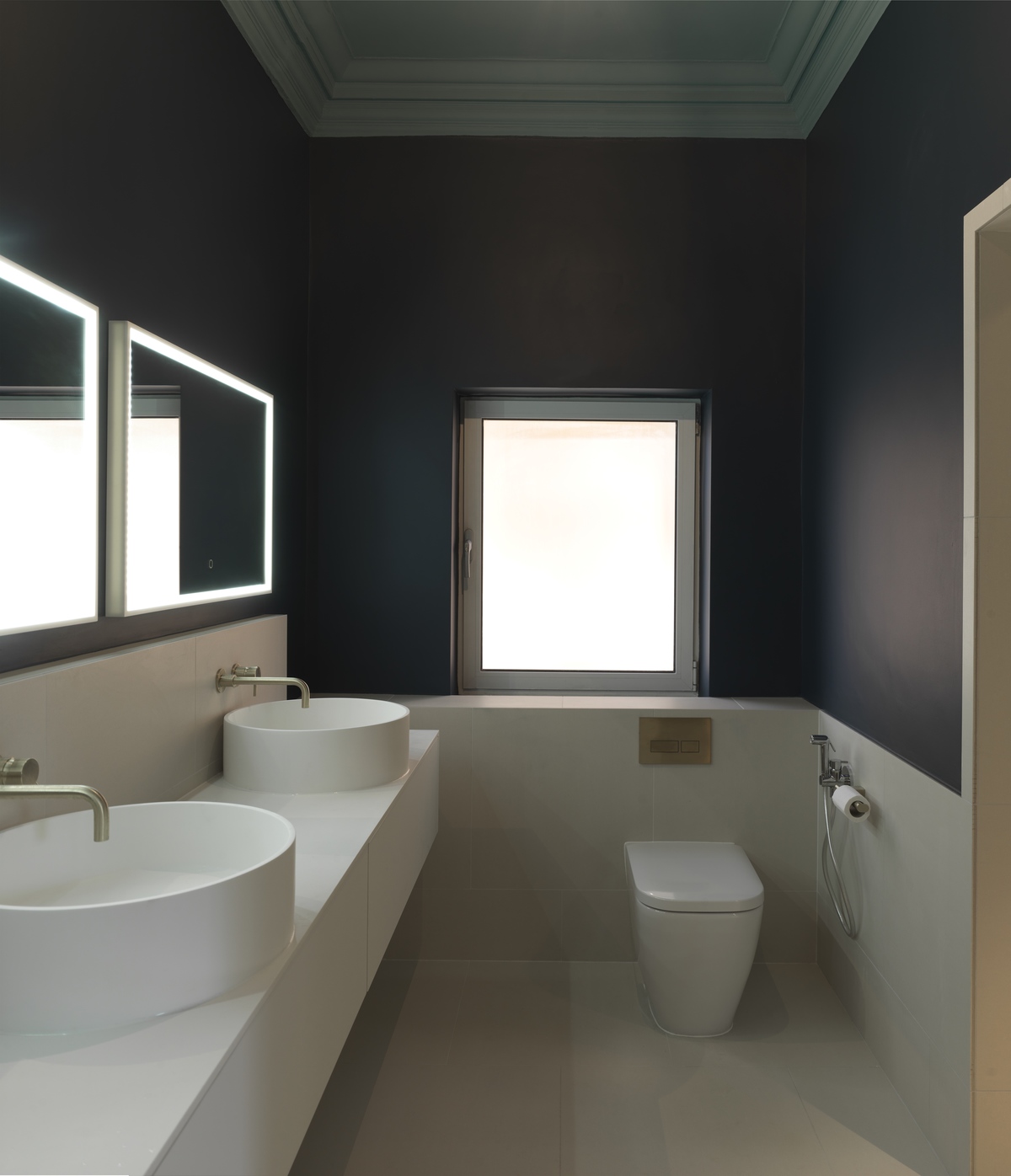 image © Brotherton Lock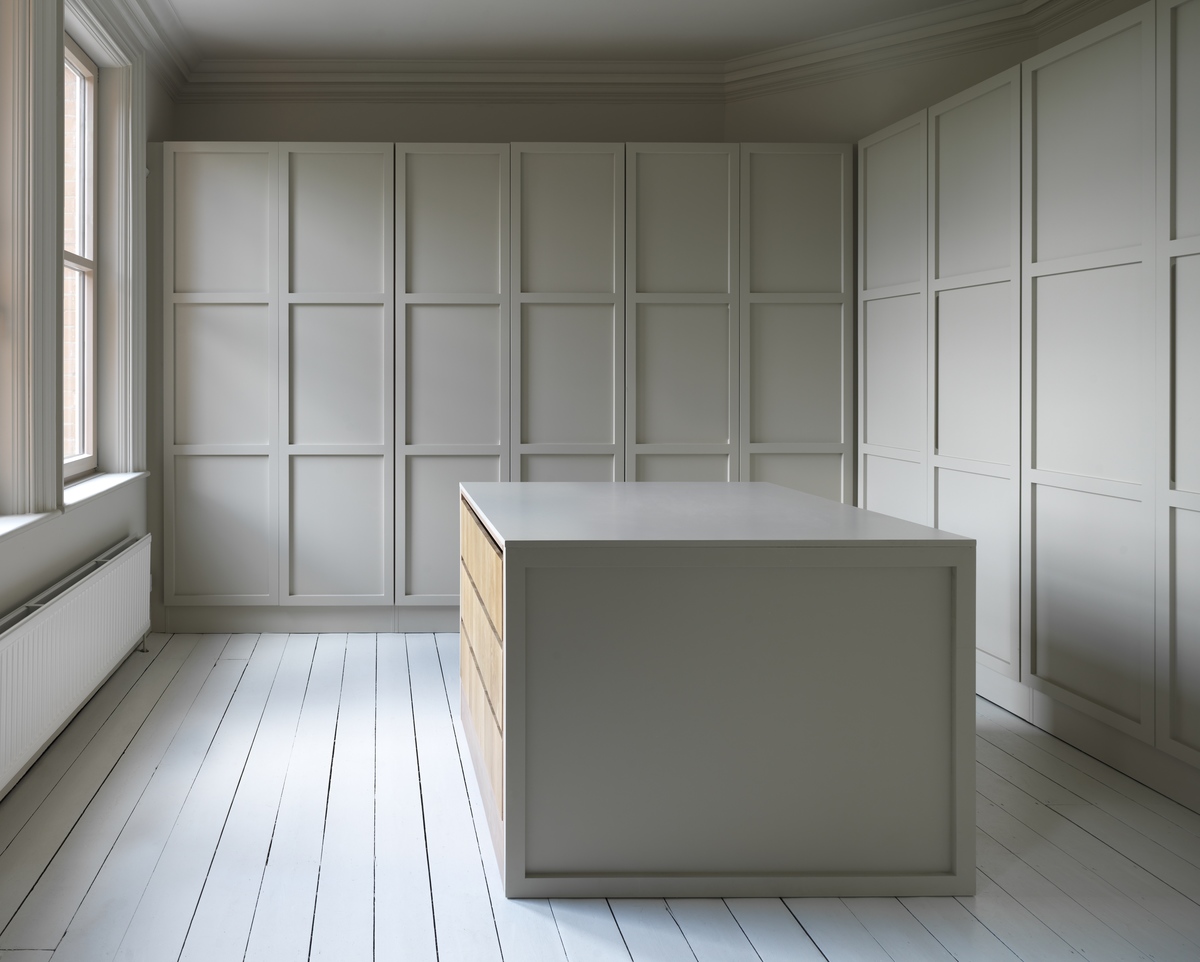 image © Brotherton Lock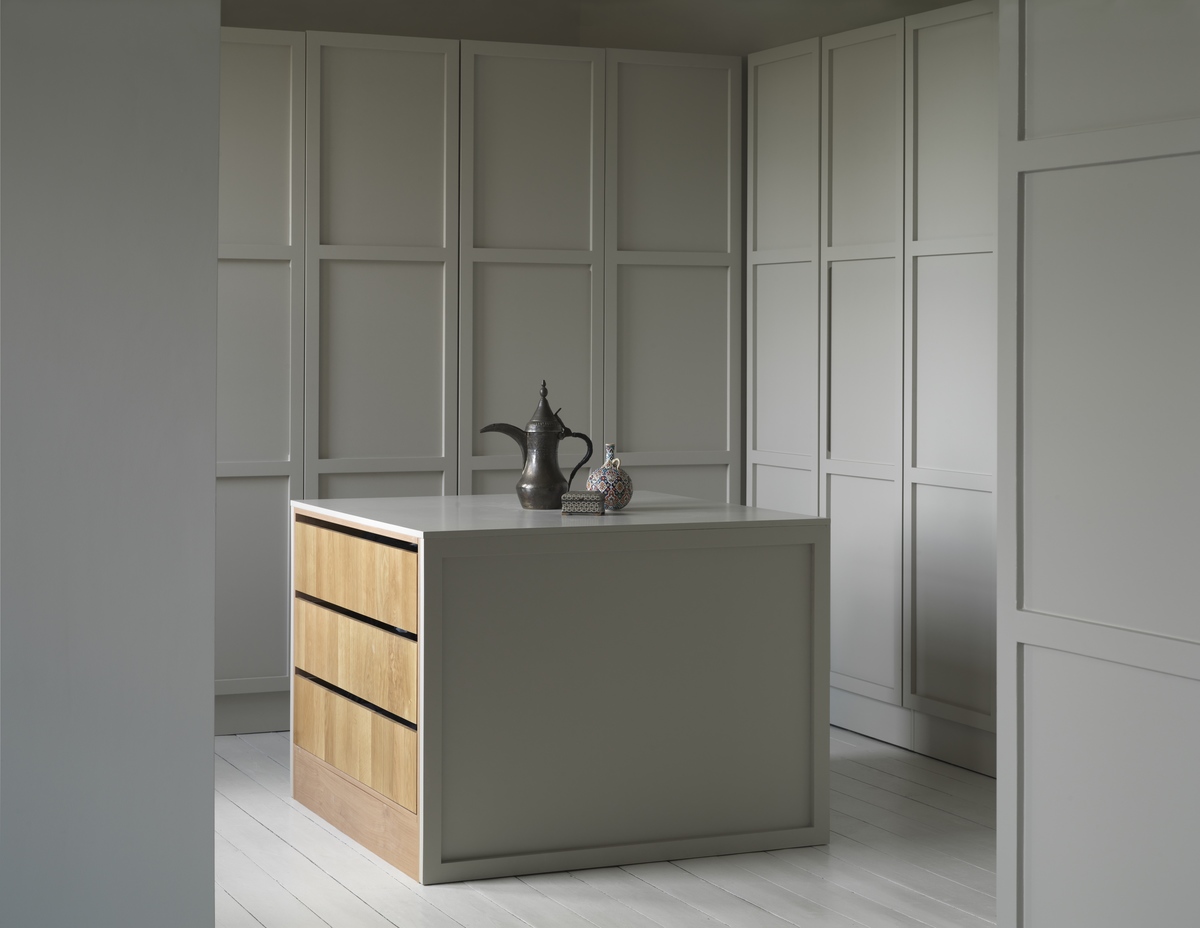 image © Brotherton Lock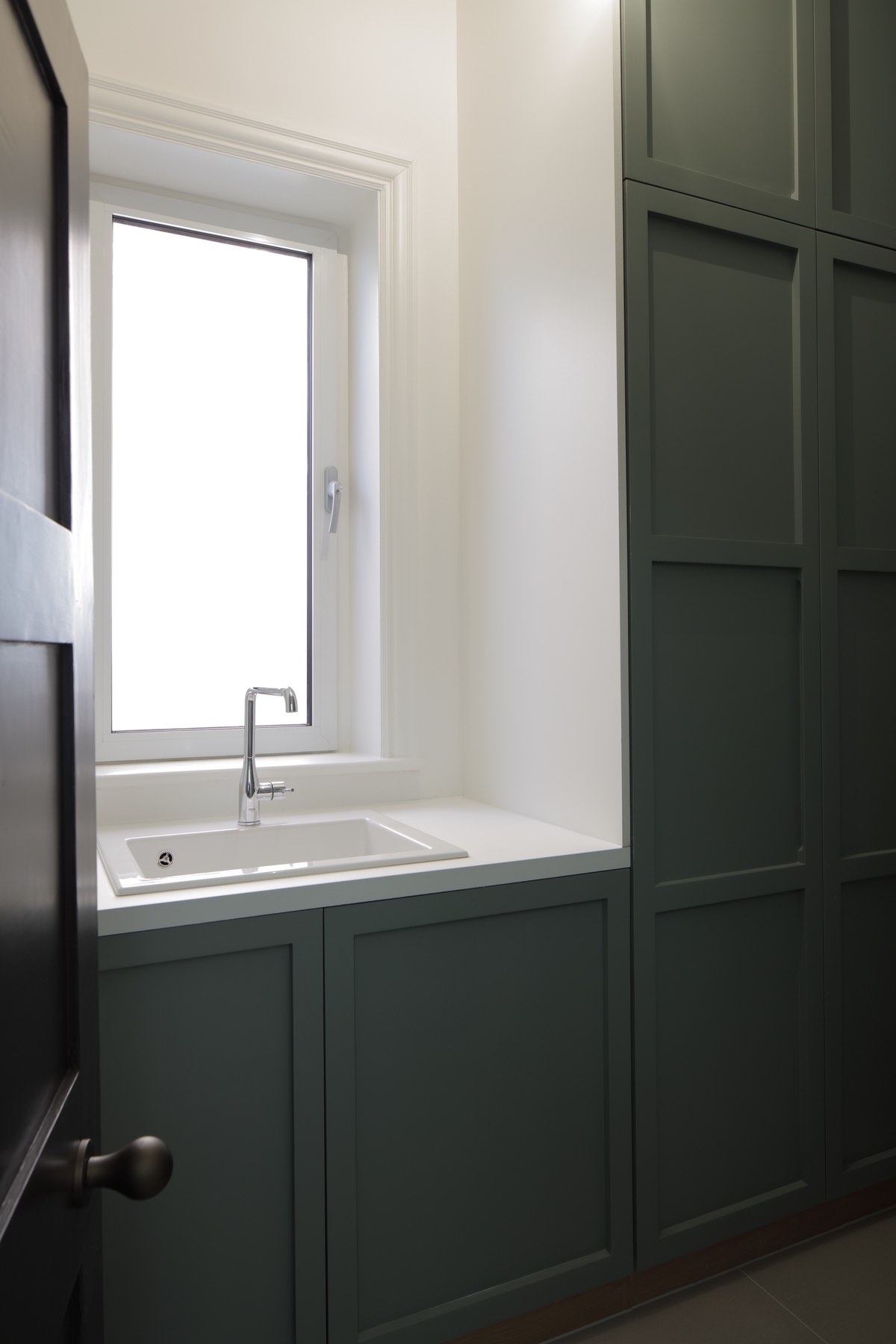 image © Brotherton Lock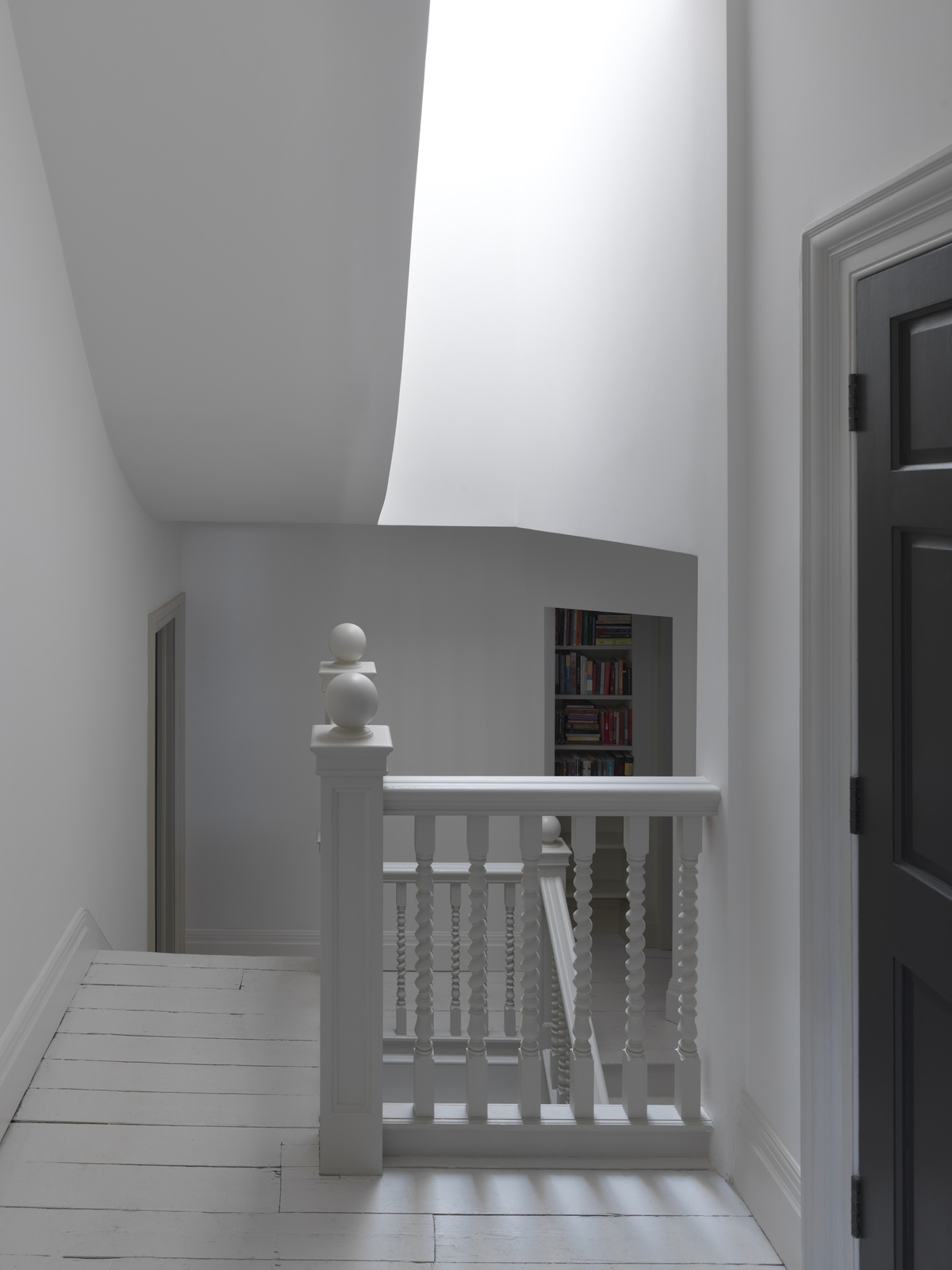 image © Brotherton Lock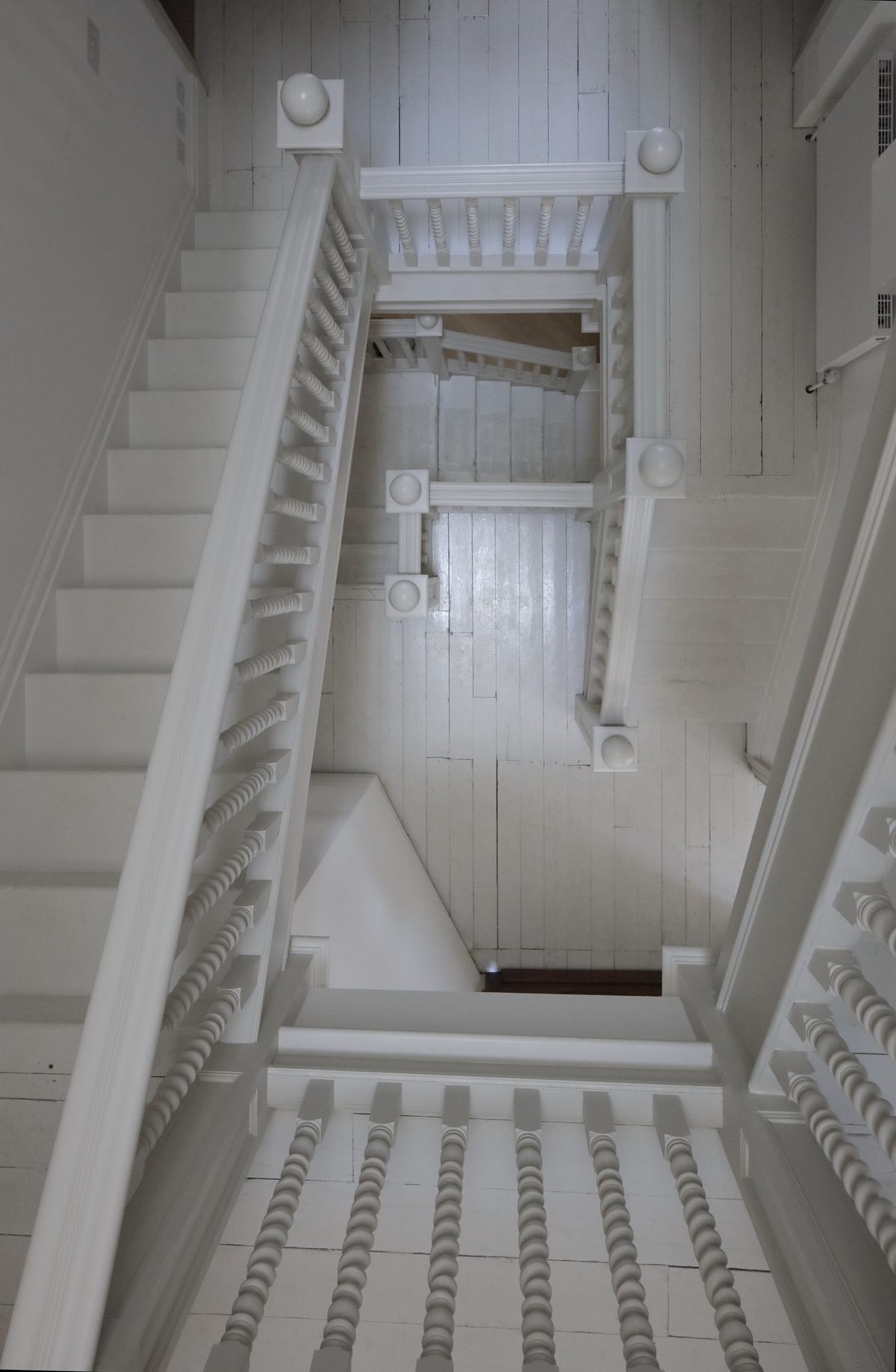 image © Brotherton Lock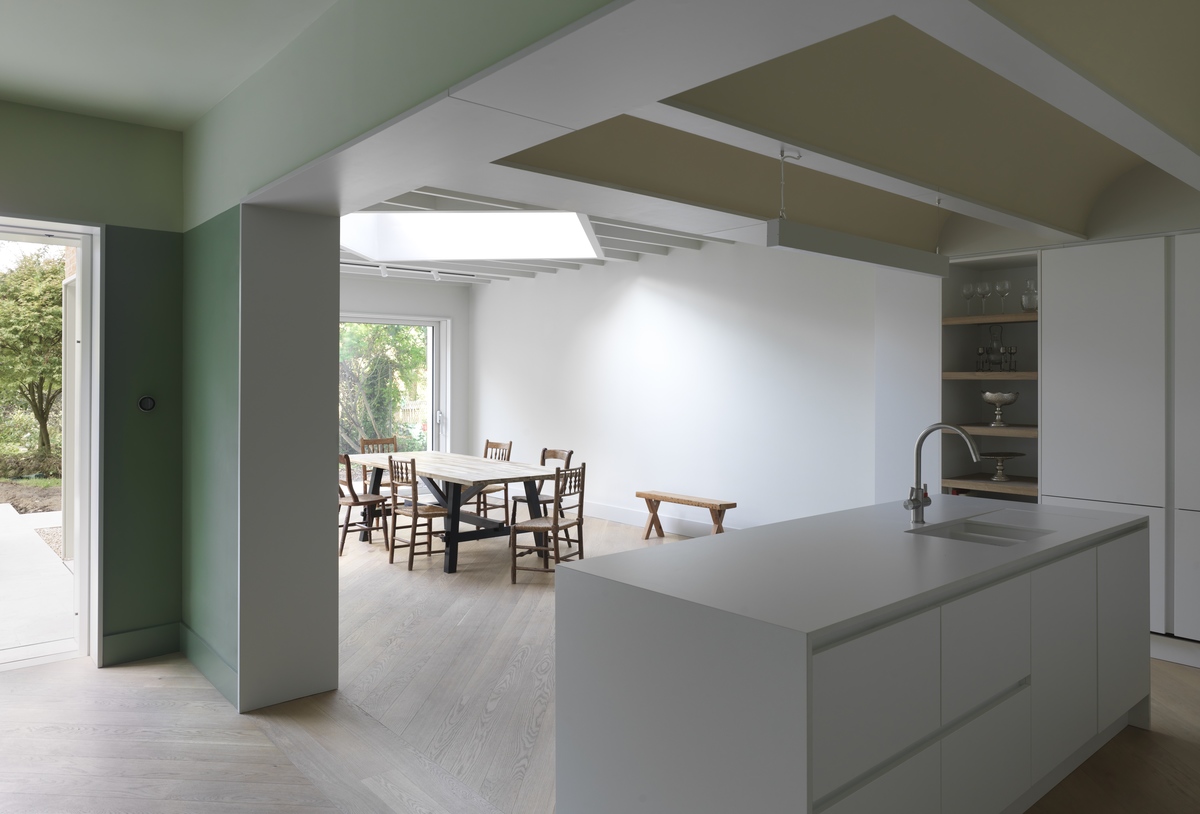 image © Brotherton Lock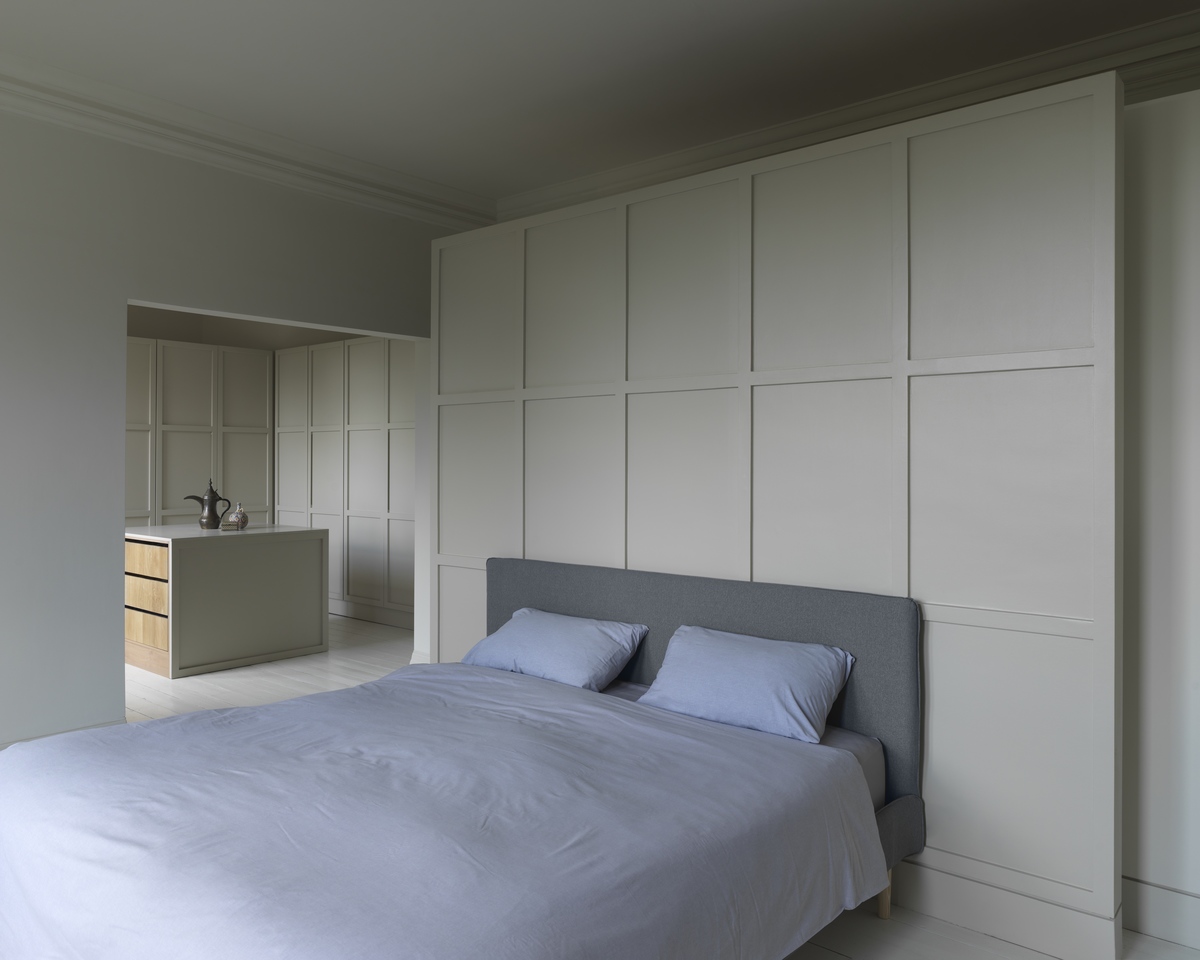 image © Brotherton Lock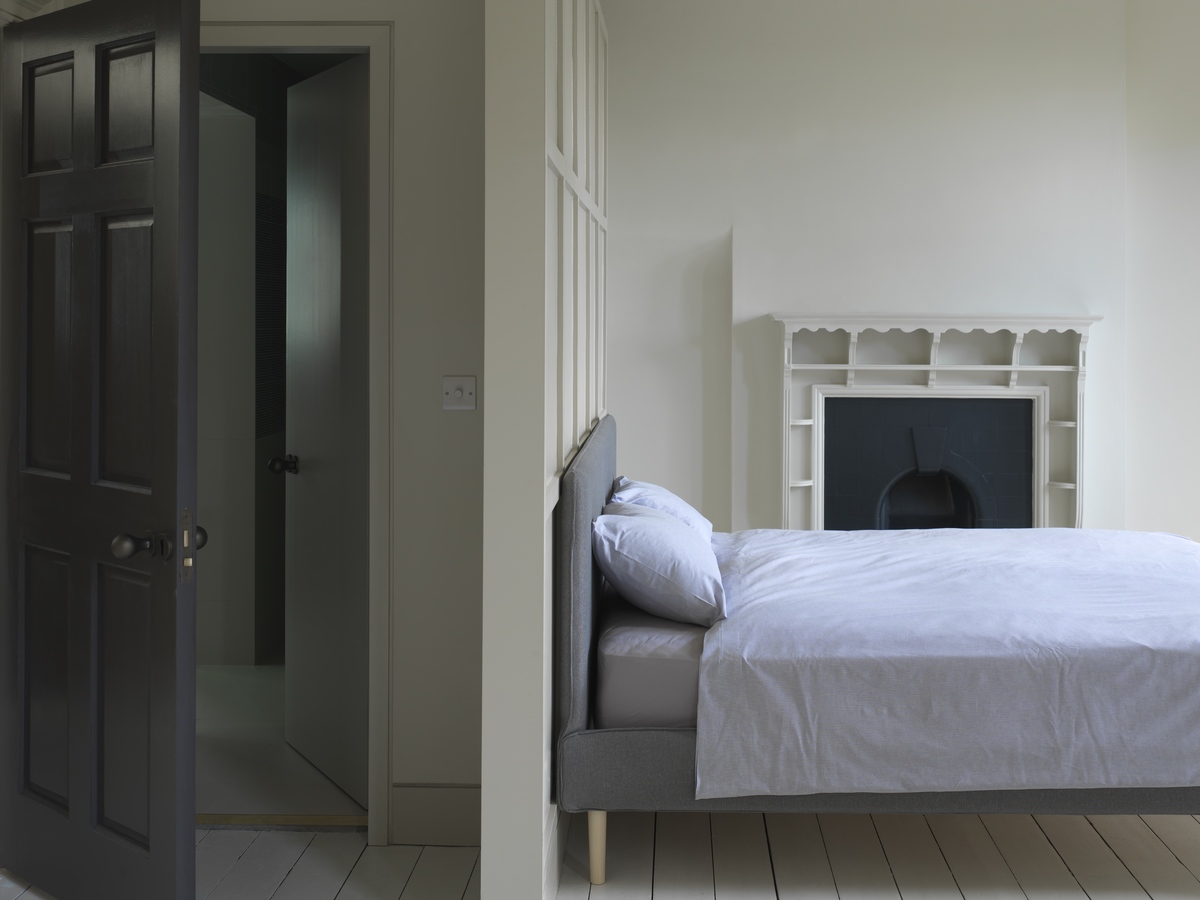 image © Brotherton Lock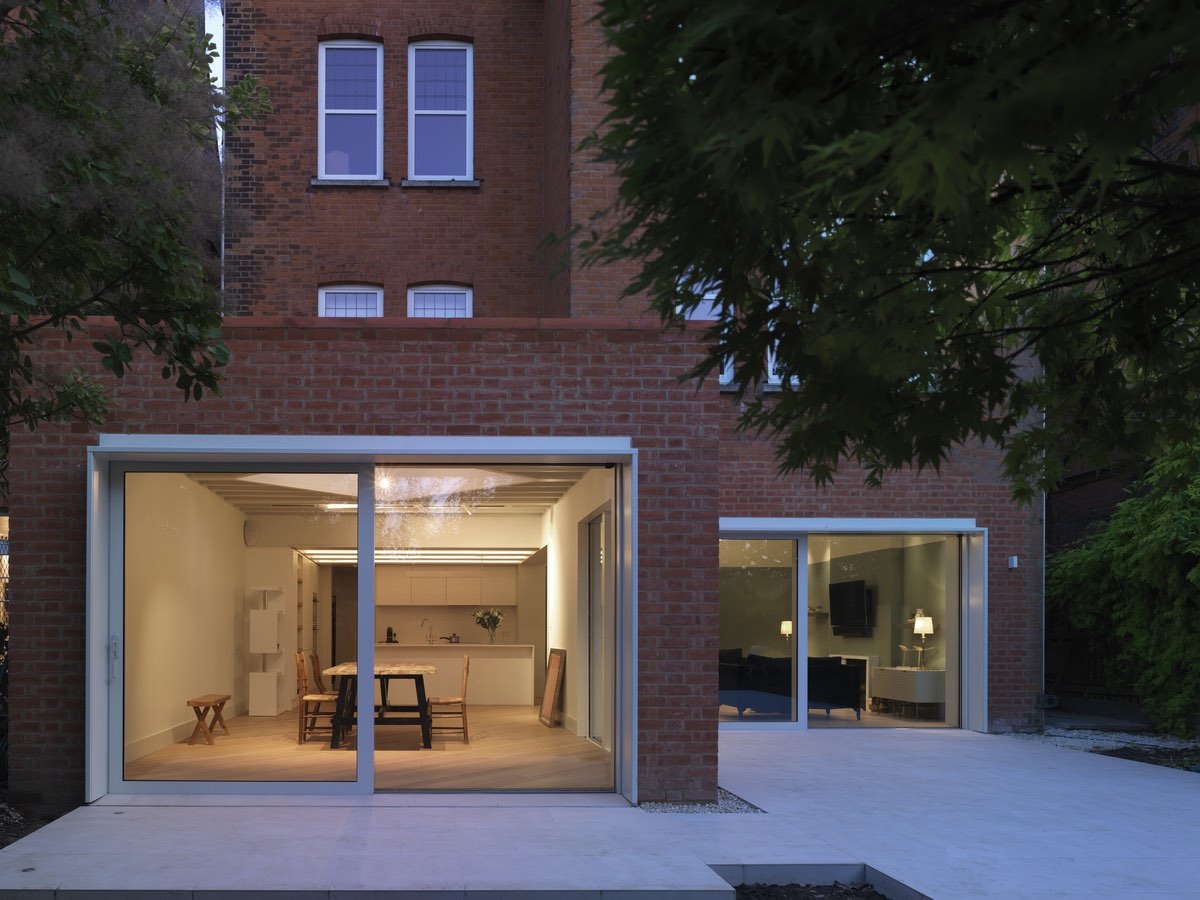 image © Brotherton Lock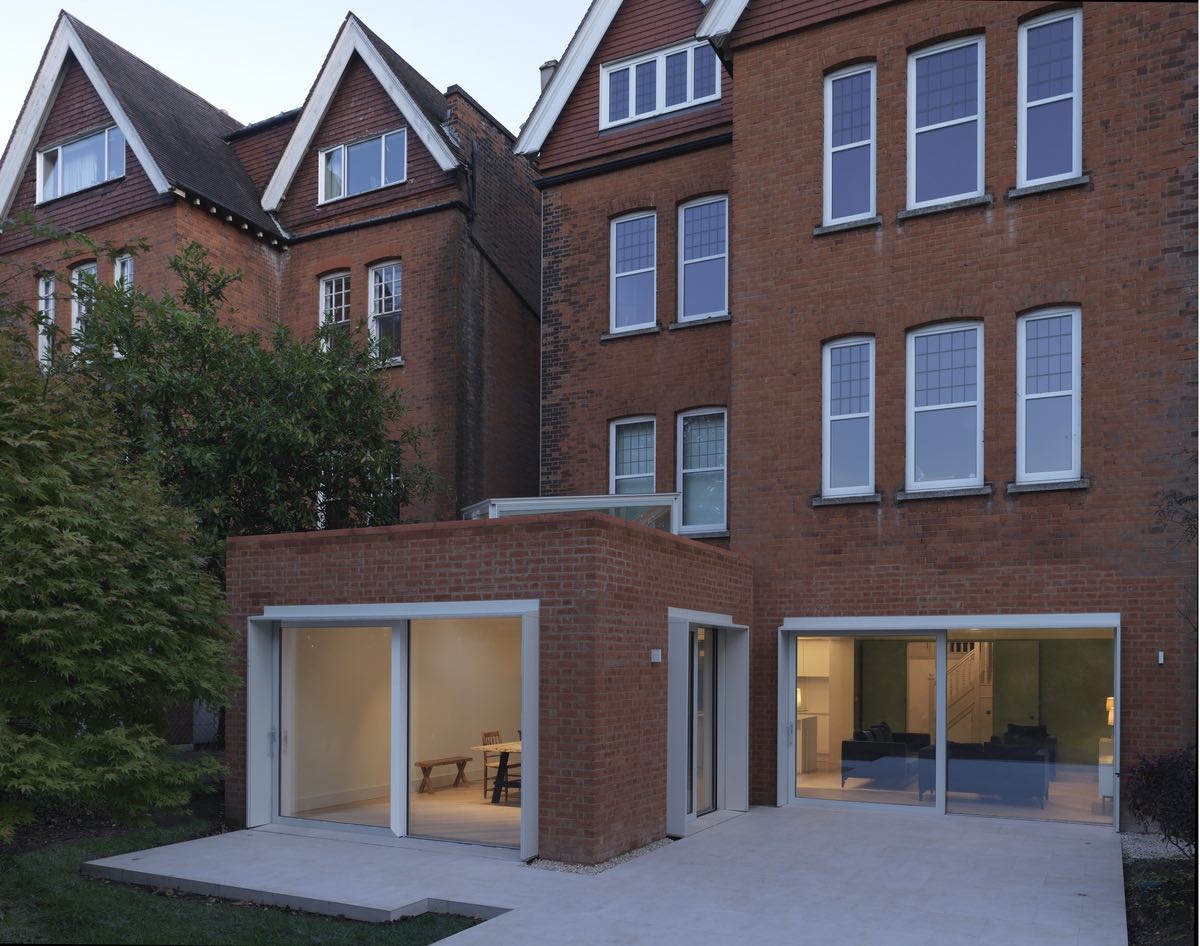 image © Brotherton Lock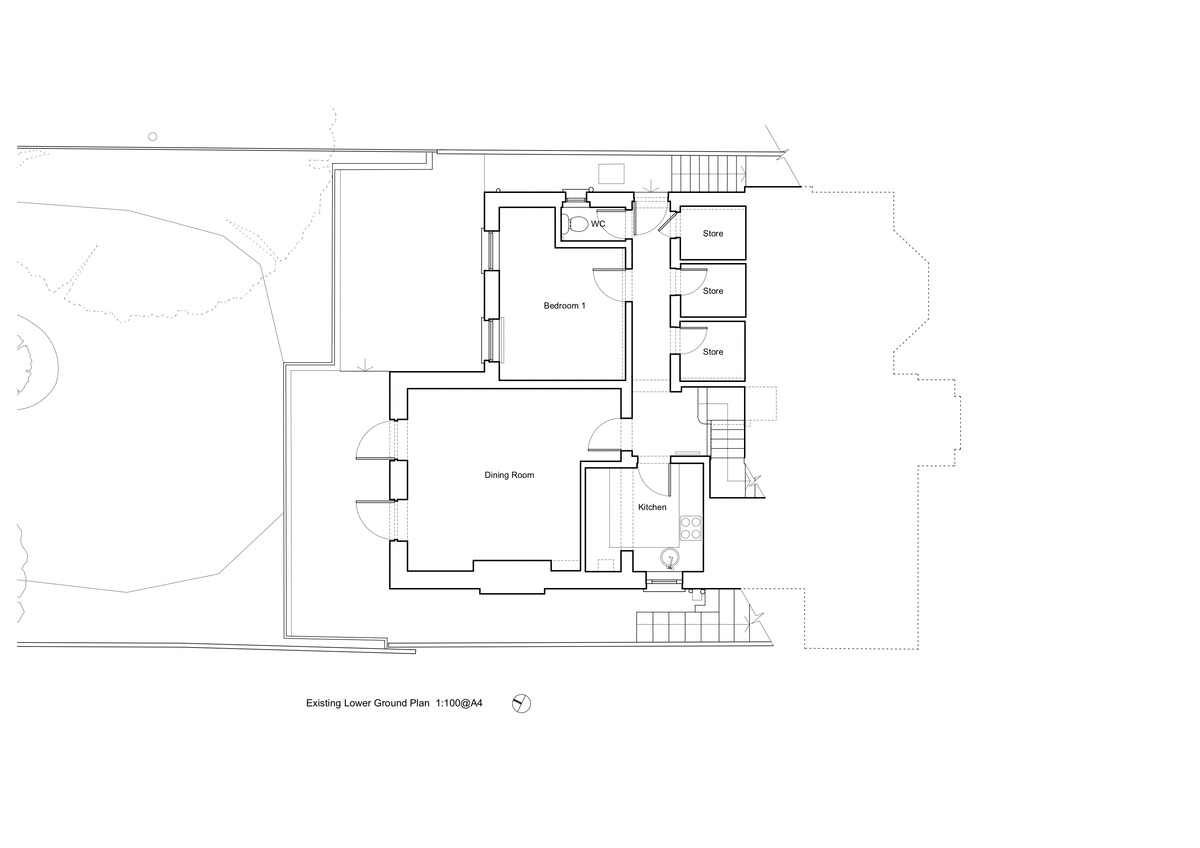 Existing Floor plans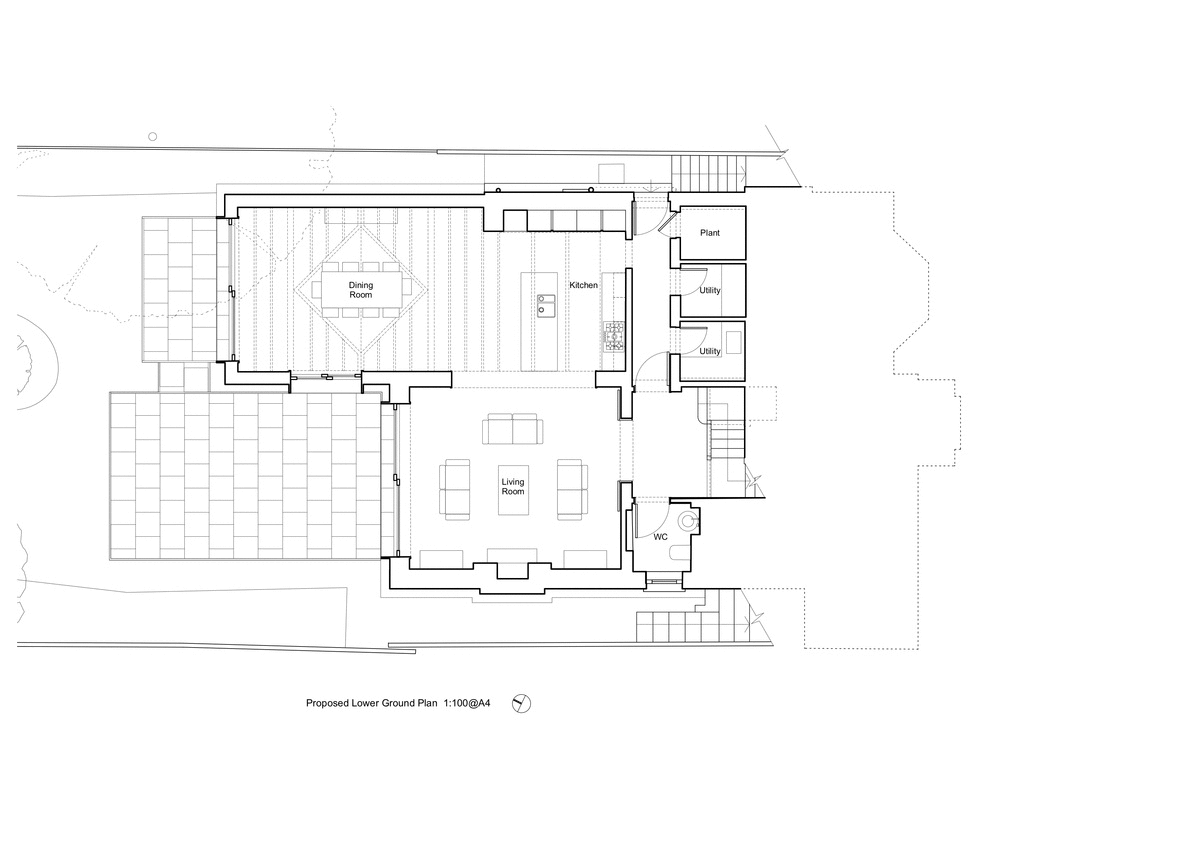 Proposed Floor plans
---
Architect: Inglis Badrashi Loddo Architects
Location: London, United Kingdom
Area: 382 m²
Photographer: Brotherton Lock
Structural engineers: Price & Myers
---