In Tyumen has started the renovation of
DSK500
, a factory which produced prefabricated housing for the region's oil and gas industry. That factory played an important role in the development of the oil and gas complex, but ceased working 20 years ago. Instead an industrial technopark of 150,000 m² will appear. The first stage of the project requires more than five billion rubles. This sum will be invested from the regional and federal budgets. The Infrastructure Development Agency of the Tyumen Region will carry out the renovation process.
The first stage of creation the industrial technopark
DSK500
begins in February 2022 from an international architecture competition, which will be held with the support of the Government of the Tyumen Region. Renovation of DSK500 will take place from 2024 to 2025. The space of the technopark is planned in such a way as to create conditions for cooperation between the manufacturing business and companies from creative and innovative clusters. To achieve this goal, this architectural competition has been initiated.
MISSION
Create the architectural image of a unique industrial and technological complex that meets the challenges of the modern world and the goals of sustainable development. Identify a spatial and planning structure that will allow residents to effectively coexist in interconnection with each other and to increase the level of their activities.
PURPOSE
The purpose of the competition is to develop an architectural concept for the renovation of industrial areas, buildings and structures of the DSK-500 factory, which will create conditions for the development of high-tech industries, the creation of new competitive industries, and the reduction of the gap between science, education and production.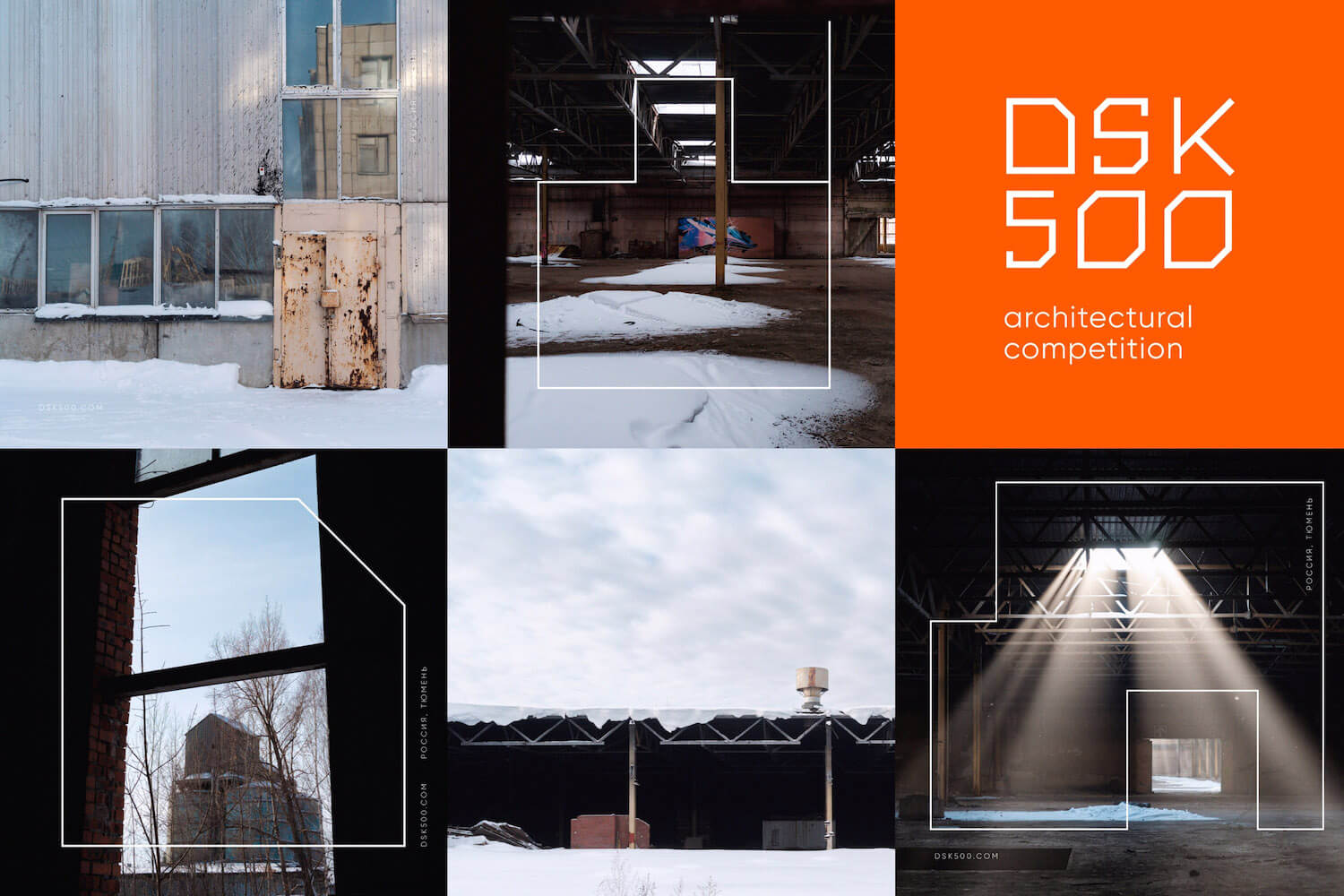 LANGUAGE: russian / english.
JURY
The international jury of the competition, including Russian architects, architects from the Netherlands, Serbia, will choose the best solutions. And also, the heads of oil and gas companies, universities and the scientific community.
COMPETITION SCHEDULE
Registration deadline: Mar 17, 2022
Submission Deadline: May 20, 2022
Announcement of the results: June 20, 2022
PRIZE FUND
Prize fund: 2 600 000 RUR (est. 32 500$)
1-st prize — 1 200 000 RUR (est. 15 000$)
2-nd prize — 800 000 RUR (est. 10 000$)
3-rd prize — 600 000 RUR (est. 7 500$)
Some history of the object:
The factory of wooden house construction "DSK-500" was founded in 1987. The appearance of the factory was related to the programme of oil and gas development. German company «STREIF» and finland company «RAUTE» were the base of factory DSK-500. All manufacturers are located on 56 hectare with a unified engineering infrastructure system. Building's square is 23 hectare.
The design capacity of the enterprise was calculated for the production of 500 thousand square meters per year. The base products are fully equipped housing, including delivery, individual furniture and other interior items.
In the 1990s, the enterprise stopped functioning. And it still doesn't work. The life of the plant stopped, but the buildings remained, colossal not only in themselves, but also in the occupied territory.
---