Architecture MasterPrize (AMP) enters its illustrious 8th year of celebrating the world's best architectural and design achievements, as the 2023 edition of the architecture awards officially opens for submissions from around the world.
Los Angeles, June 07, 2023 - Guided by its unwavering commitment the Architecture MasterPrize (AMP) continues to honor the visionaries who propel the built environment forward, crafting timeless designs and creating extraordinary spaces that enhance communities worldwide.
Over the course of eight years, the AMP has celebrated innovative designs put forward by leading architects who work tirelessly in shaping spaces and buildings that will lead the world into a future defined by sustainability, address the challenges of the built environment, and forge connections between nature and humanity. The esteemed laureates of the AMP bear the names of architectural visionaries, including Tadao Ando, Zaha Hadid Architects, Elora Hardy (IBUKU), Michael Green, Sou Fujimoto, Sir David Chipperfield, and countless others. These luminaries have not only received recognition but have also become pioneers, elevating their respective disciplines and leading global trends to achieve the highest standards of buildings.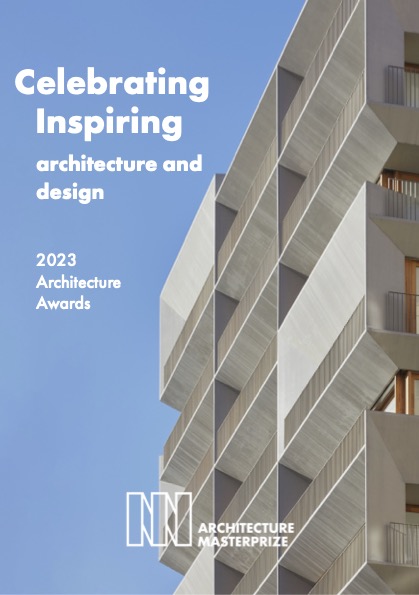 Now, for the 2023 edition, the AMP once again welcomes entries from around the world, embracing the diversity of creative visions and honoring remarkable talents that shape our architectural landscape. The awards will continue to offer their four annual programs:
Design of the Year Award
Firm of the Year Award
Product Design of the Year Award
Architecture Photography Award
'The AMP increases the inclusivity of our field by amplifying unheard voices. With rigor, it aims to publicize works and thought leaders who envision a more just and joyful world through our built environment. As AI infiltrates the creative realm, platforms like the AMP become increasingly important: they highlight the spark of the individual and collective that cannot be generated by machines alone,' stated Valerie Schweitzer, the Head of Jury for the AMP, emphasizing the mission to provide a platform for celebrating the transformative power of architecture and design. The prominent AMP jury panel, composed of experienced experts from different specialist fields, has come together to select the year's finest designs. Without exception, the 2023 AMP awards proudly welcome new jurors from distinguished academic institutions around the world, ensuring a diverse and meticulous evaluation process.
Registration phases for the 2023 Architecture MasterPrize:
Regular deadline: June 30, 2023
Final deadline: August 31, 2023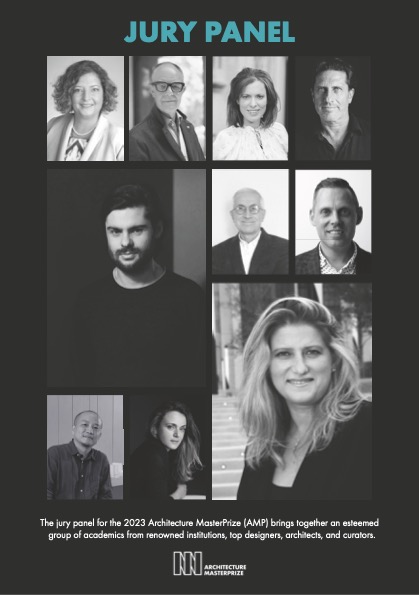 About the Architecture MasterPrize (AMP)
The mission of the AMP, architecture awards program, is to advance the appreciation and exposure of quality architectural design globally. The AMP celebrates creativity and innovation in the fields of architecture, landscape, interior.

---