The Cape Town-based interior design studio OKHA has designed Laguna coffee table for luxury safari lodge Cheetah Plains.
OKHA's Laguna coffee table, which is borne out the award-winning luxury safari project, Cheetah Plains, earns its name from the Spanish word Laguna which means 'pool', 'pond' or 'lagoon' and represents the Cheetah Plains watering hole where lion, elephant and cheetah come to drink each day.
Laguna's sensually organic and meandering form is a direct representation of a body of water or lagoon, it's smooth black metal table top represents the still surface of water, its unknown depths and mysteries.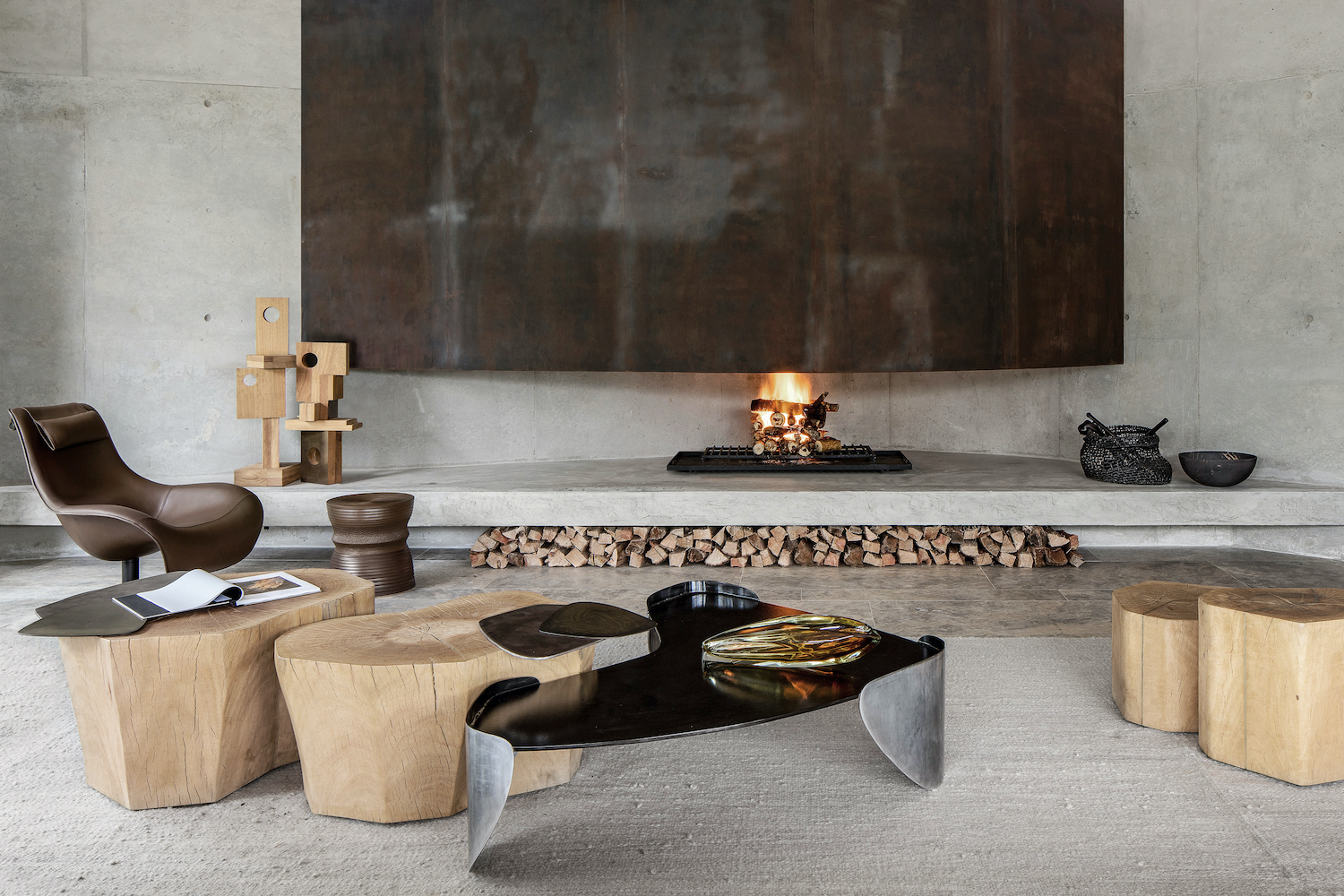 Laguna is borne out of a collaboration with ARRCC for their project Cheetah Plains. Set in Sabi Sands, Cheetah Plains is a luxury safari destination for which OKHA created custom and bespoke furniture. Cheetah Plains has been featured in over 100 publications and was nominated for the Dezeen Awards.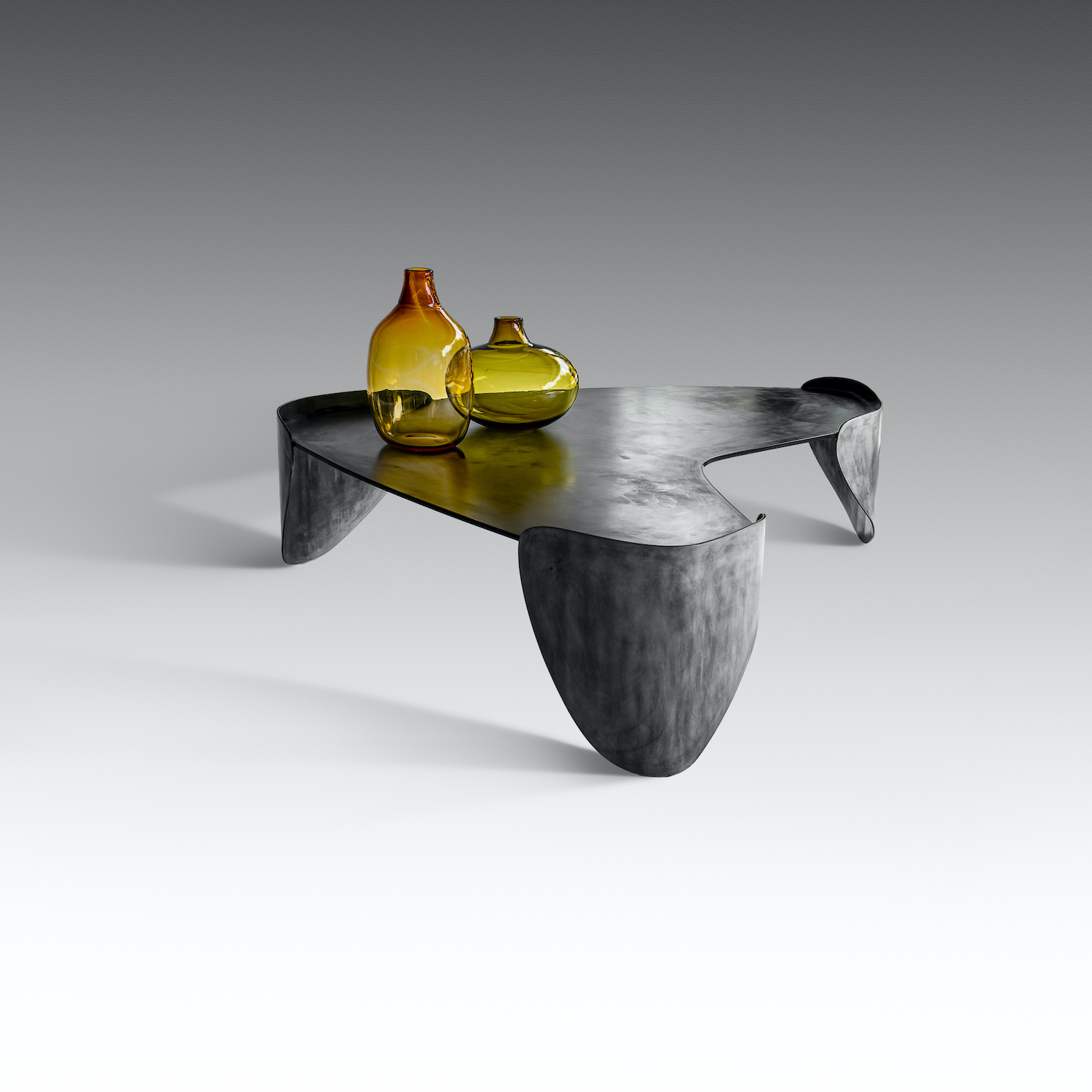 OKHA's Creative Director Adam Court says, "The shape was motivated by a strong physical context, by landscape mass as well as the project's internal spatial layout and was therefore informed both by practicality and nature's poetry." This merging of art, abstraction and application is a clear signature throughout the OKHA range.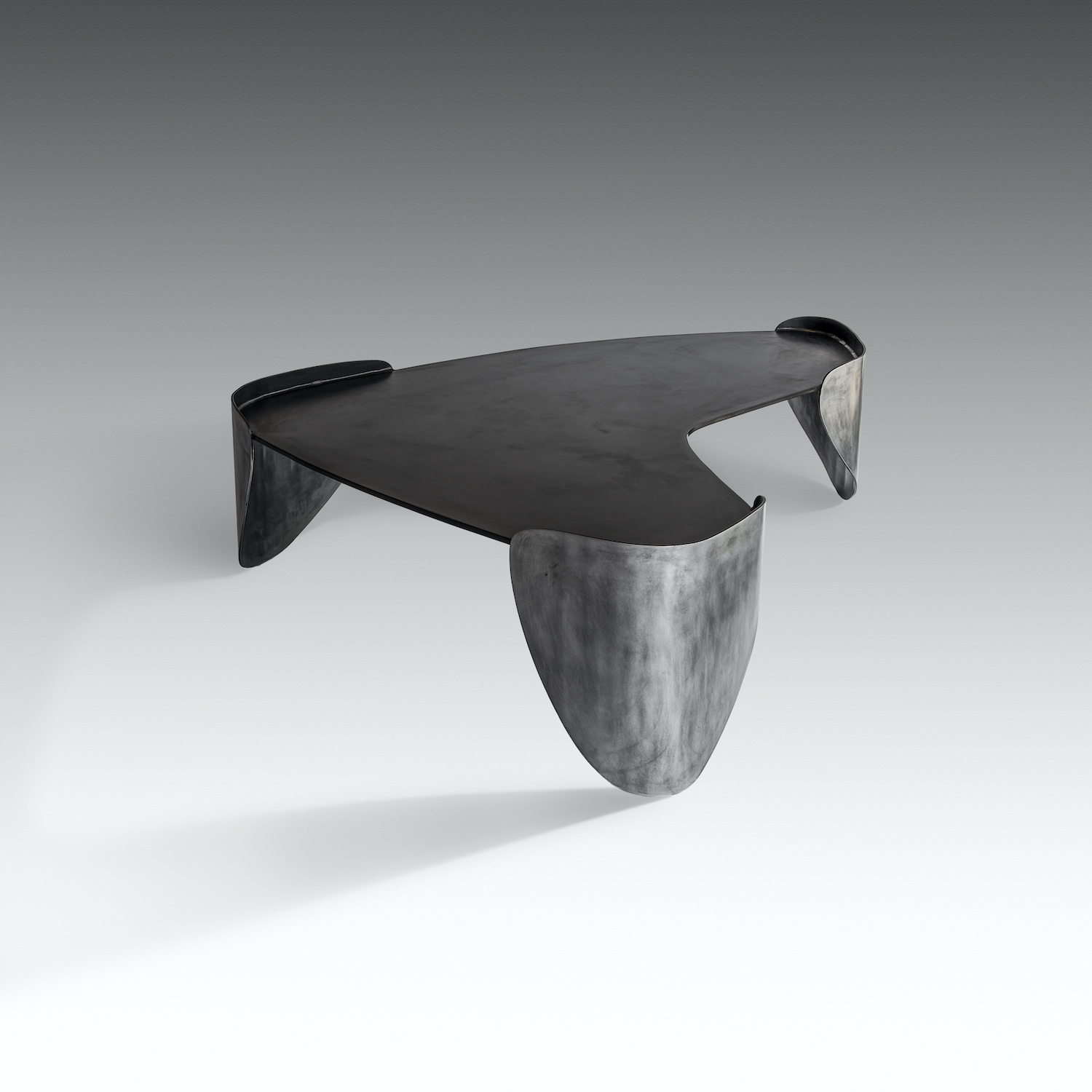 Laguna can be customized in a range of materials including wood, stone, metal, mirror and reinforced glass. Here Laguna is shown with a blackened aluminum top and patinated aluminum legs.
"The legs and table body will always be made from two different finishes or materials as each represents a different physical element, the legs rise above the table top to enhance that feeling of landscape, of different masses...the flat horizontal surface of the table (water) is enveloped by the surrounding landscape which rises above the surface of the water," -adds Adam.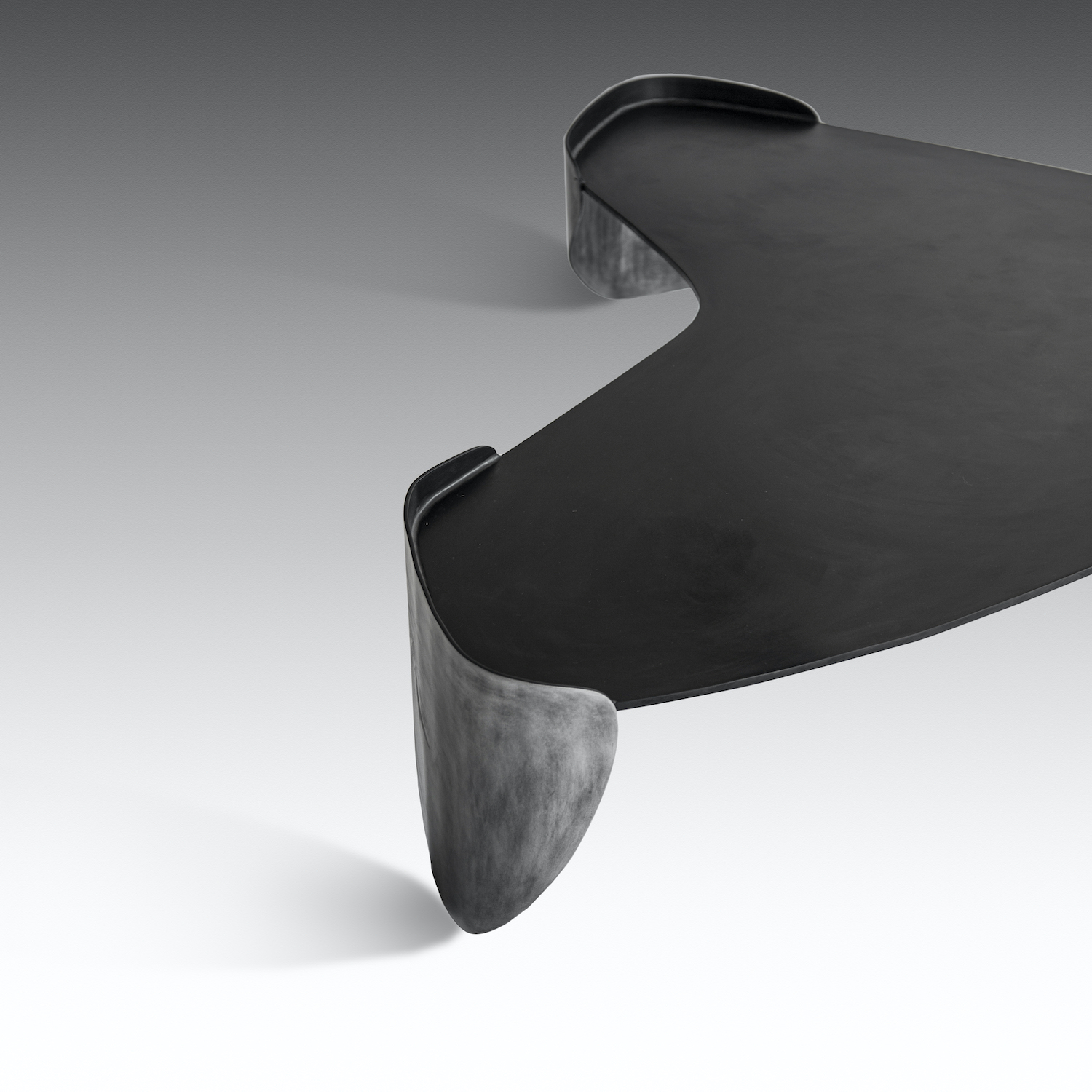 Product name: Laguna Coffee Table
Interior design: OKHA
Design year: 2019
Laguna Table is available in the US, South Africa and the UK and can be shipped to all other areas worldwide.
---