Dreams, Poetry, and Watercolors Comprise Architect's Vision. John Marx, AIA, Releases First Book of Watercolor Paintings and Poems.
Études—The Poetry of Dreams + Other Fragments (ORO Editions, February 2020), by architect John Marx, AIA, features 84 watercolors juxtaposed with 40 short poems that complement the observational and existential qualities of his art. The book's design, a deep collaboration with graphic artist Jeremy Mende, has been carefully composed to explore the relationship between words and watercolors, thought and emotion, life and art.
Marx's watercolors are a compelling example of how an architect's thought process informs the visual arts. Subtle and quiet, they are nonetheless captivating works in how they convey notions of place, space, perspective, time, and beauty.
Writes Marx: "While the watercolors emphasize emotional content, there is a narrative to each of these paintings—sometimes left intentionally obscure—which invites you to craft your own storyline. In that they all originated as daydreams—of places not in existence, places invented, and sometimes as a collective memory of places—each watercolor is, in a sense, an unwritten poem, which has found expression visually, that invites you to inhabit your dreams."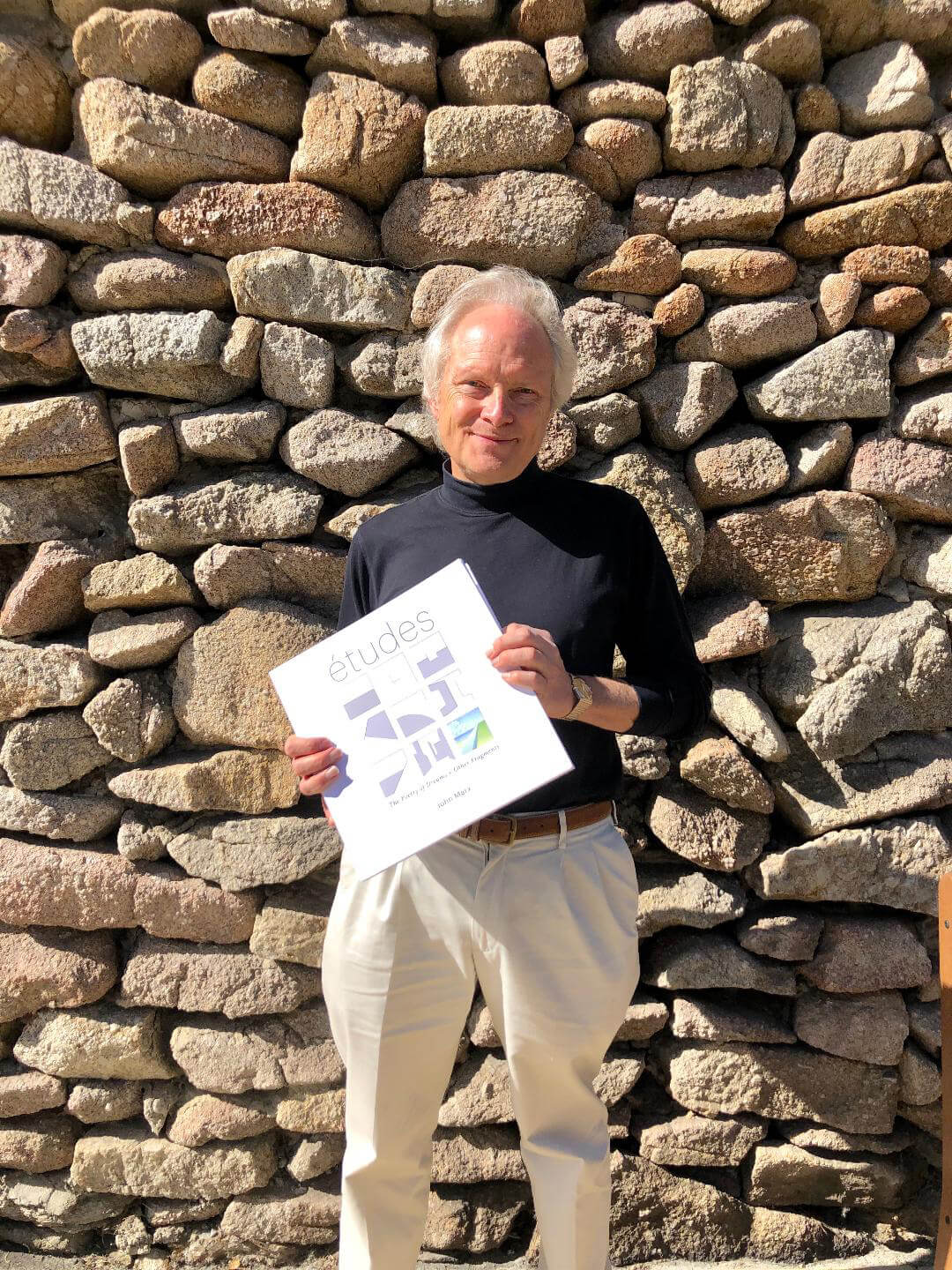 Marx's watercolors are examples of a humane approach to conveying emotional meaning in relation to the constructed and natural environments. His chosen subject matter reads as "built landscapes" that heighten the role of the manmade, yet are wholly in balance with the sphere of nature. Intrinsically understanding the sentiment of man and nature is an important point Marx relays to audiences.
Unlike metal and concrete, which architects regularly employ to express themselves, watercolor as a method of working has an inherent fragility. Marx's works celebrate the poetic immediacy ingrained in the medium. The artist's hand is forever present and acts as a tangible foil to an increasingly virtual world.
The paintings and poems are divided into eight distinct sections: moments in time; apertures; absent nature; objects in nature; without intention; approaching abstraction; deconstructing perception; improvisations. Four essays look at the works from different angles: Owen Hopkins, Senior Curator at Sir John Soane's Museum in London, ponders their place in the canon of painting; Pierluigi Serraino looks at architectural drawings and watercolors from an art historical perspective; Marx explores the subject from the point of view of the creative process; Laura Iloniemi places the watercolors within the context of Modern American painting.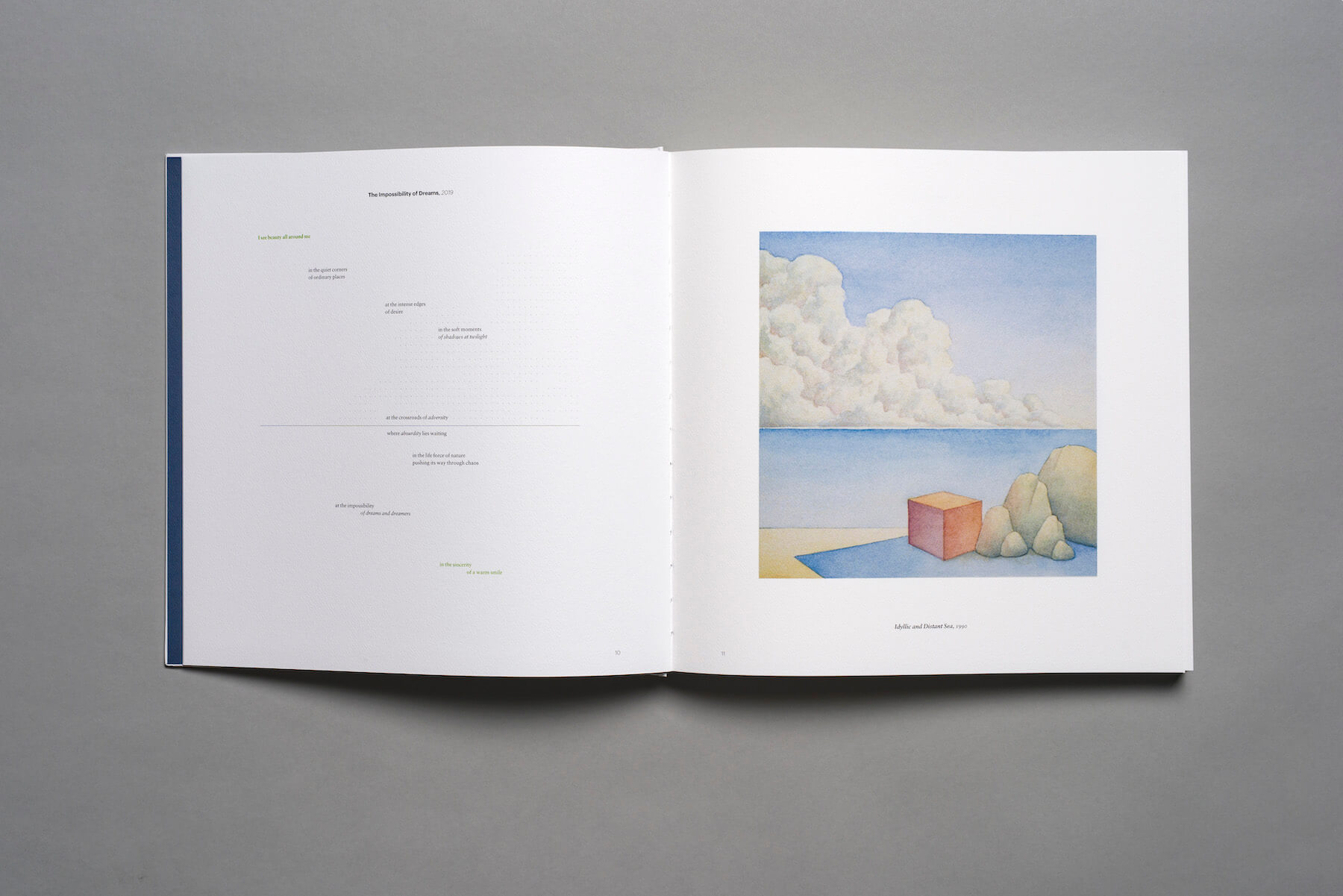 Marx is Co-Founding Design Principal and Chief Artistic Officer of Form4 Architecture, which believes architecture is the art of giving form to ideas. The award-winning firm specializes in creating poetically moving and conceptually thoughtful environments—whether for tech offices, mixed-use developments, or residences—that respond as equally to the topography of a site, as they do to the people they serve. Together with Form4 principals Robert J. Giannini, Paul Ferro, and James Tefend, Marx was the winner of the 2017 American Prize for Architecture.
Marx is also the author of Wandering the Garden of Technology and Passion (Balcony Press, 2012) and The Absurdity of Beauty: Rebalancing the Modernist Narrative (The Architectural Review, 2018), as well as numerous articles and essays on emotional meaning in architecture. He received his Bachelor of Science in Architecture Studies with High Honors from the University of Illinois at Urbana-Champaign.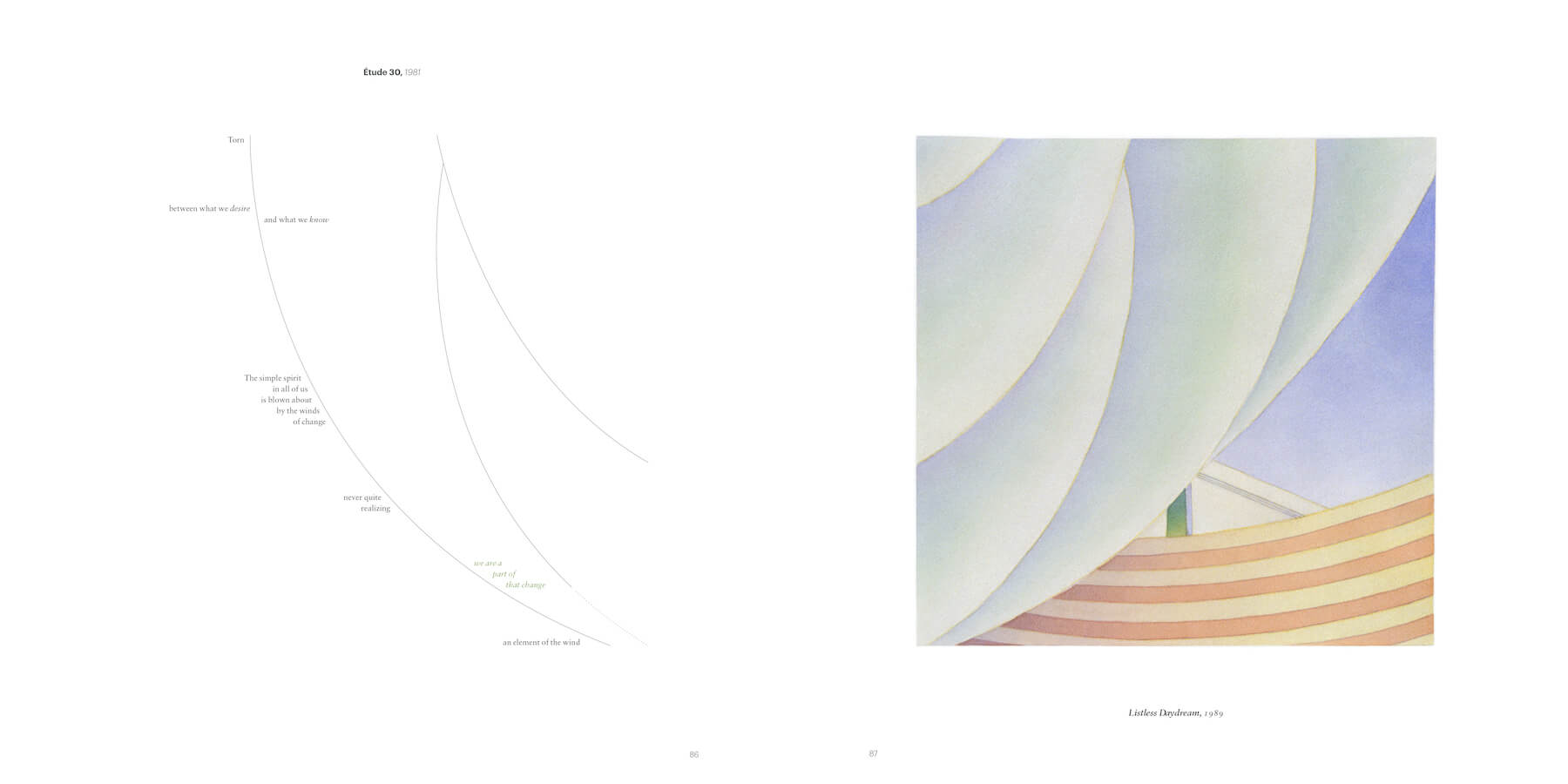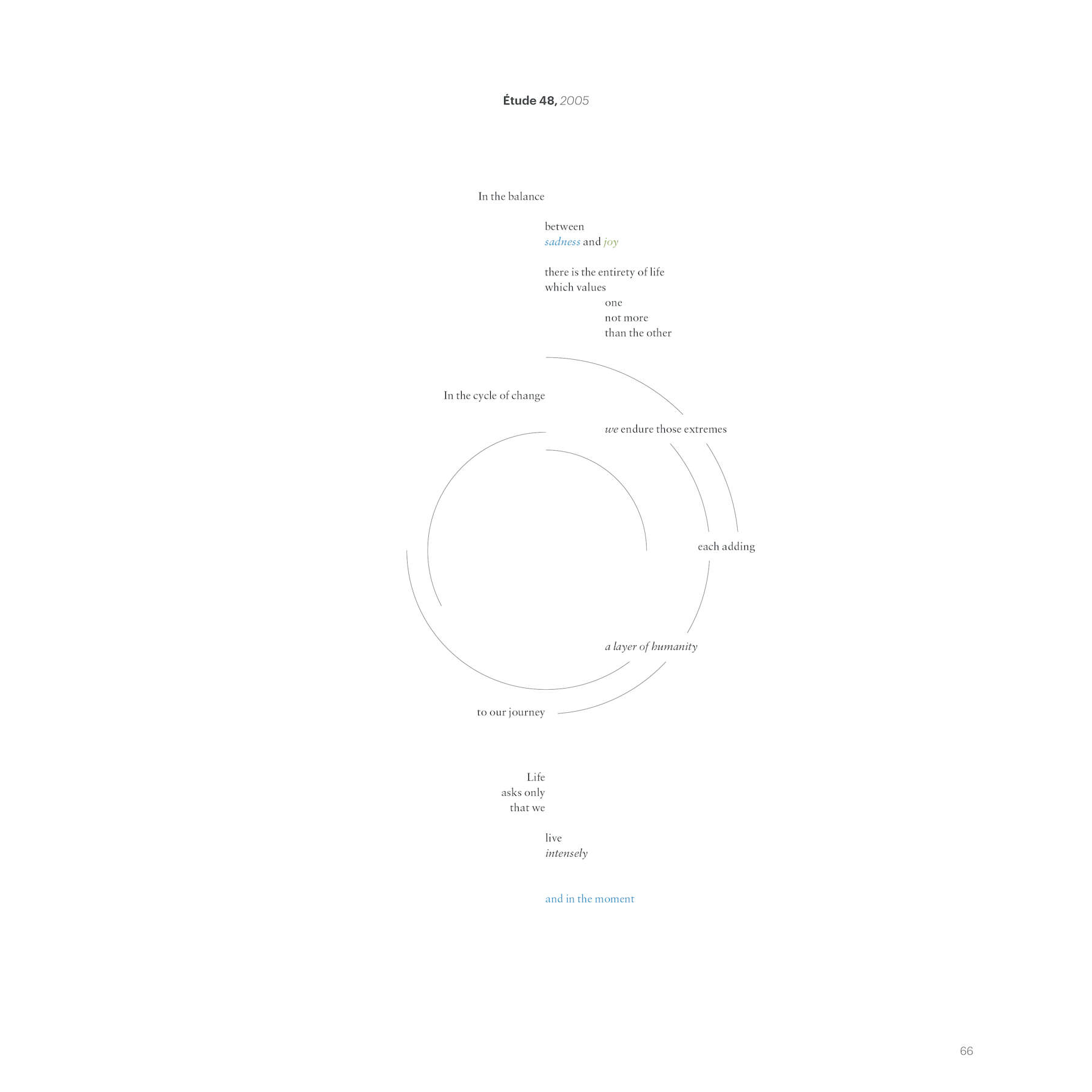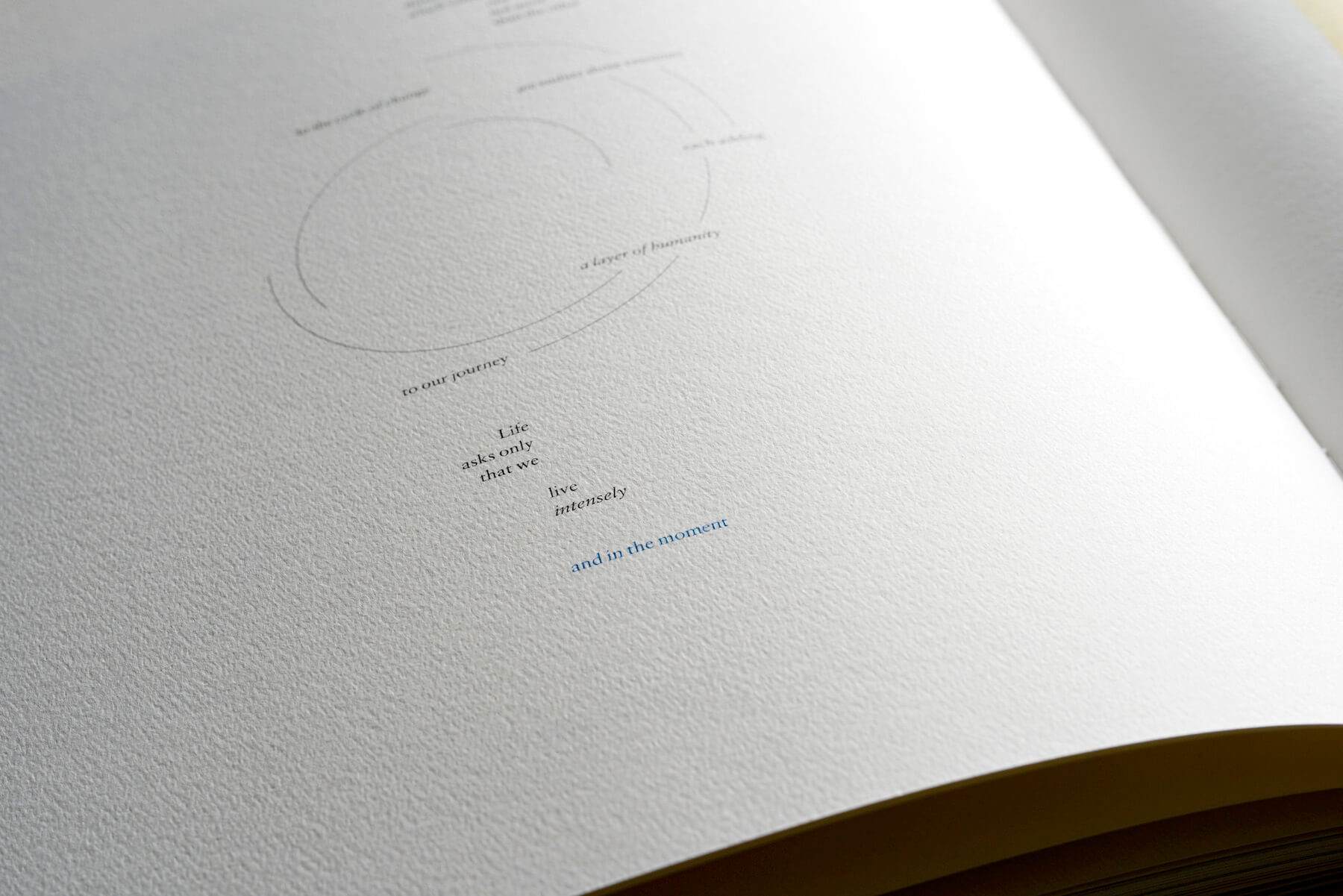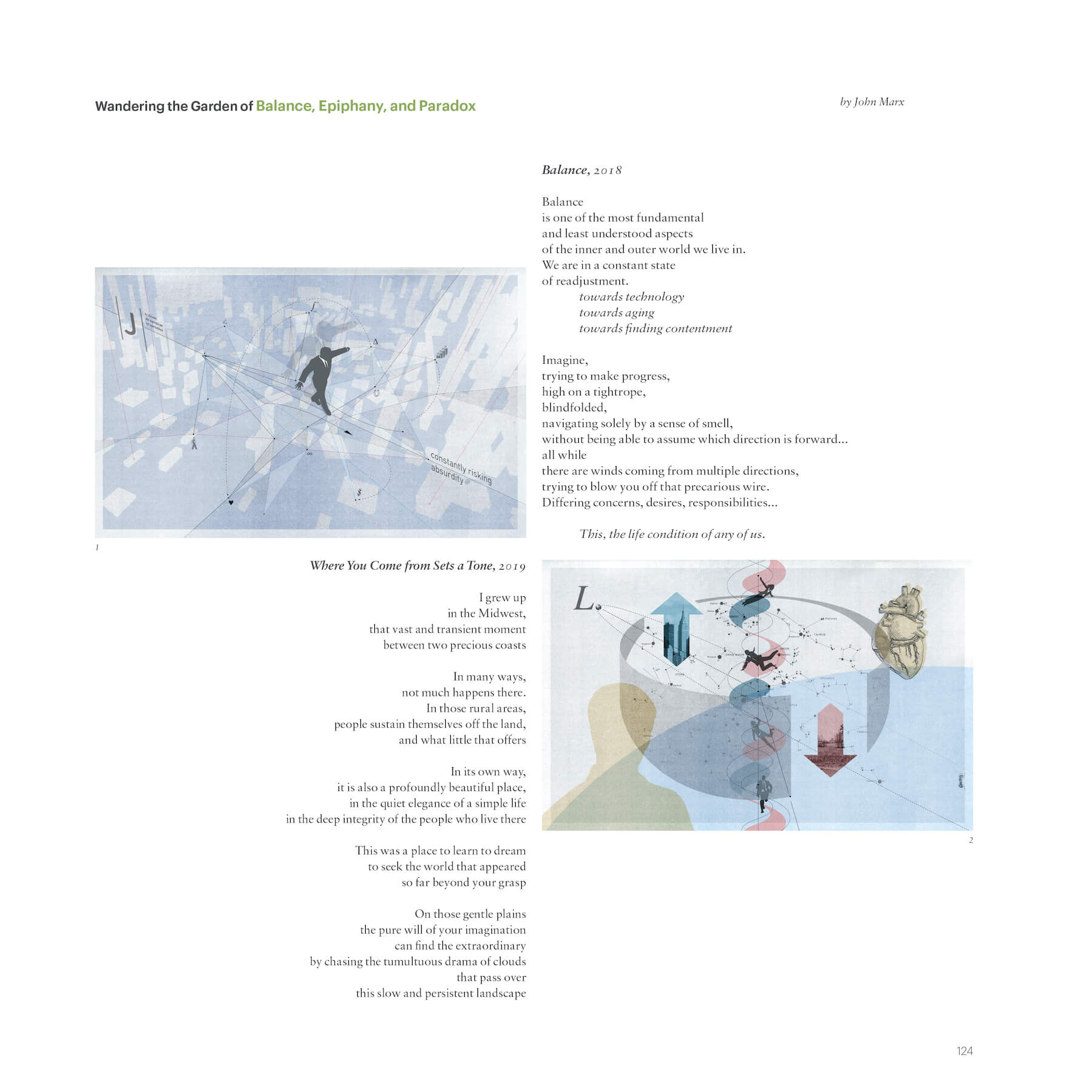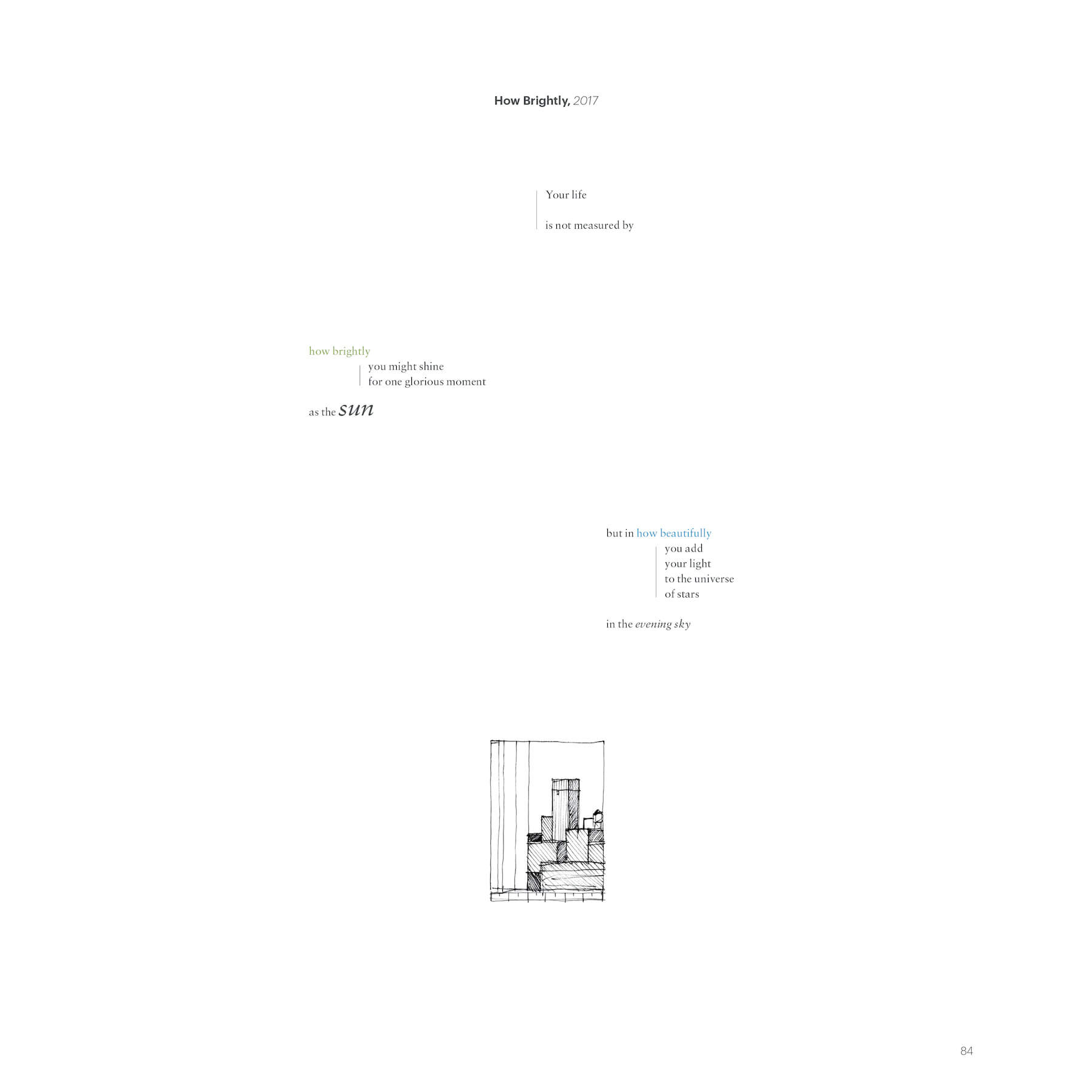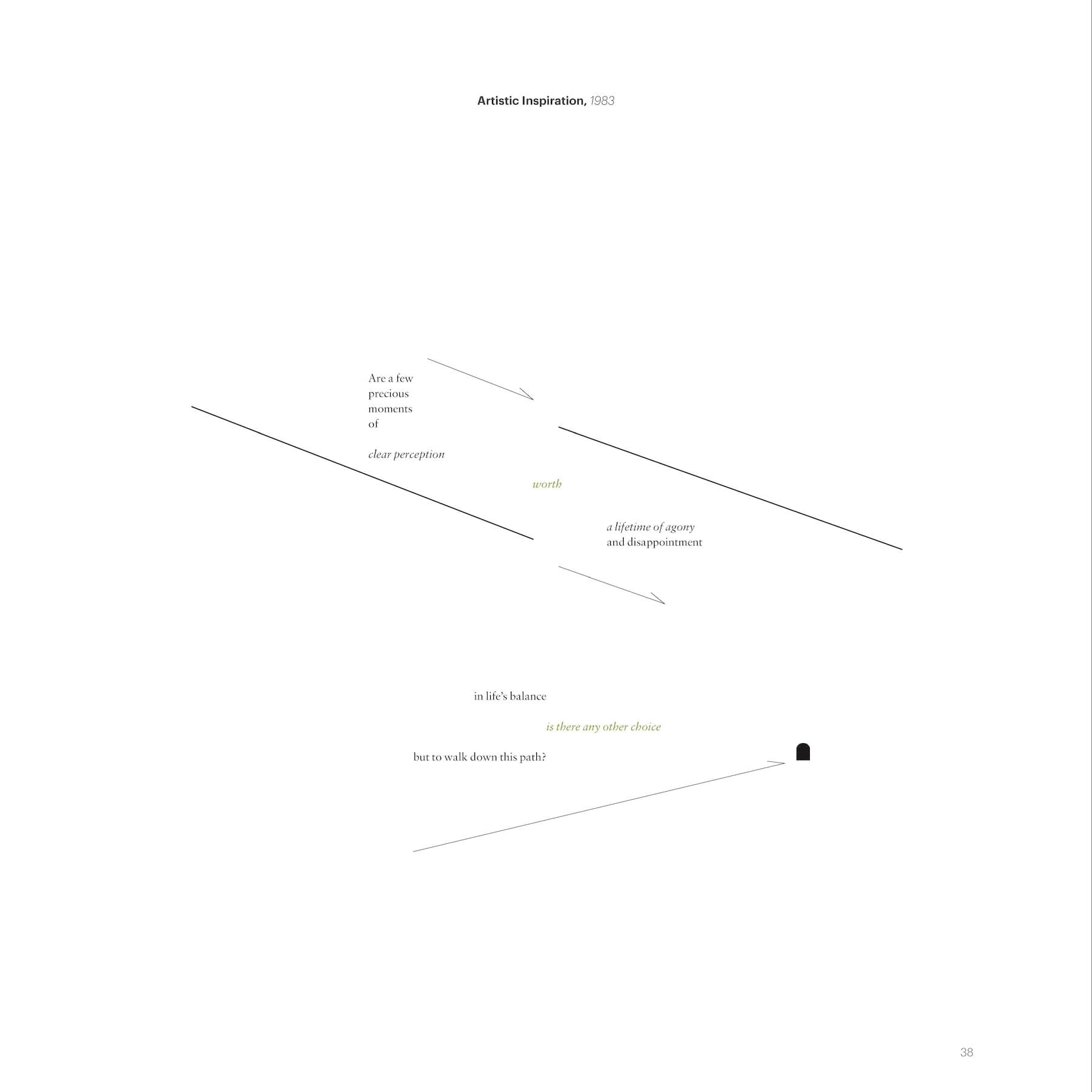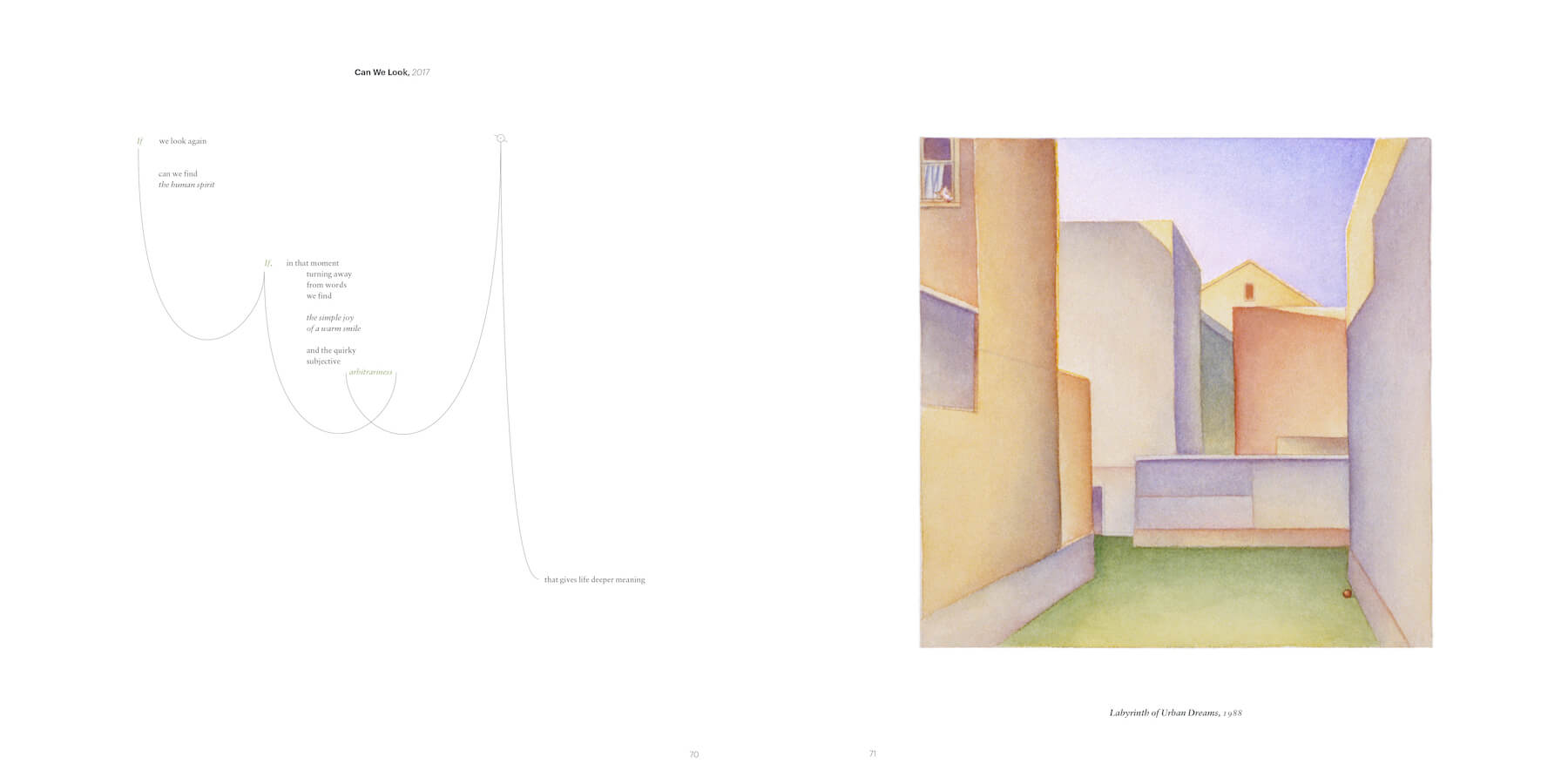 ---