Your bedroom is one of the most important rooms in your house, and it deserves just as much attention as any other room. If you don't love your bedroom, it may be time to rethink what it needs. After a long and tiring day, your bedroom should be an oasis of relaxation where you can feel at ease. In this blog post, we will discuss the top 8 things that your bedroom needs!
8 Things Every Bedroom Needs
A bedroom is much more than just a place to sleep. It should be a cozy and secure space that you can come back home to after a tiring day. Moreover, it should reflect your personality and provide the necessary comfort to help you relax. Whether this means getting bunk beds or ensuring the walls are painted the right shade of blue; you should do as you deem proper to make your bedroom the perfect space for relaxation. In addition, when dealing with bedroom decor, the following 8 items should always be on your list.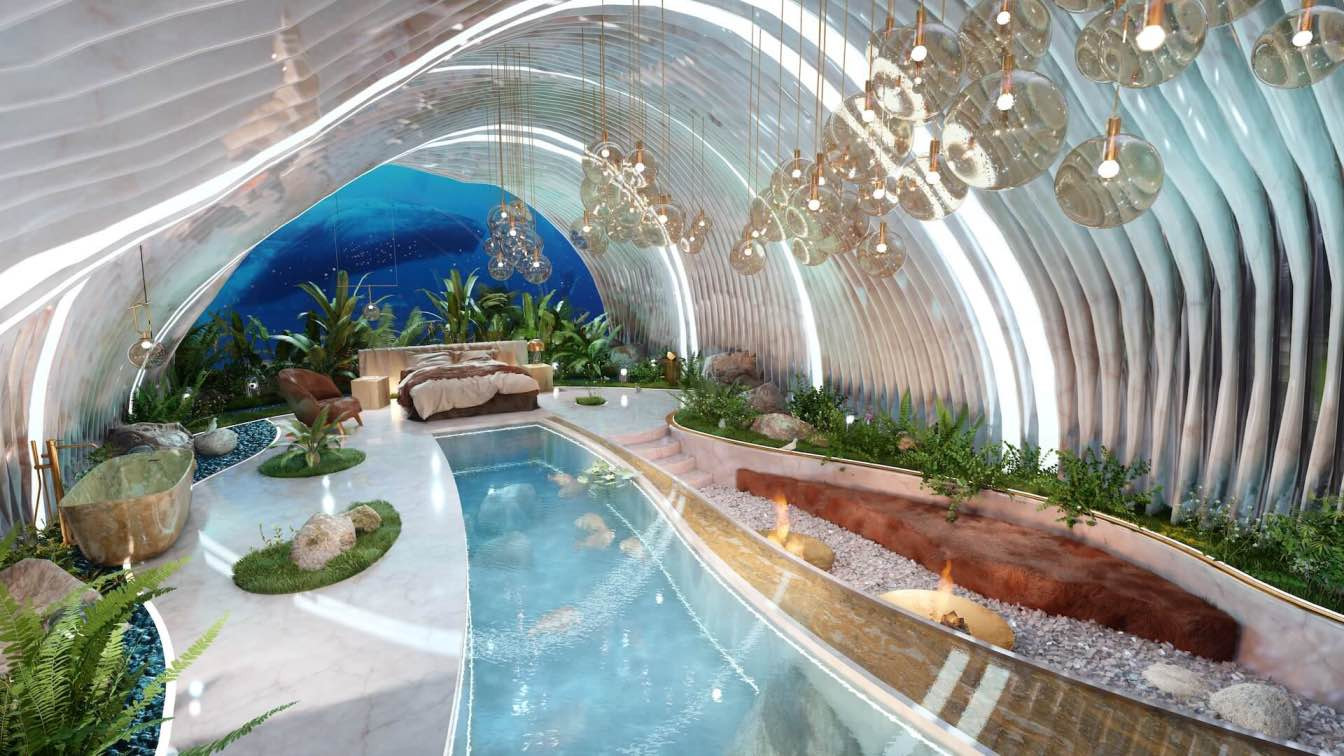 Coral Bedroom, Greece by Veliz Arquitecto
1. A Comfortable Bed
A good quality mattress is essential for a good night's sleep and overall comfort. Make sure to invest in a mattress that provides both support and comfort, as well as suitable bedding to match it. When wanting to get a comfortable bed, you should consider factors such as size, mattress type, and firmness. In addition, you can further improve the comfort of your bed by adding a mattress topper, pillows, and blankets. Finally, you can add a bed frame to complete the look of your bedroom.
2. Adequate Lighting
Proper lighting is an important factor for bedrooms, as it provides both practicality and relaxation. Ideally, you should have at least two sources of light in your bedroom; one being overhead lighting and the other adjustable lighting. This way, you can better control the ambiance of your bedroom depending on your mood and activities. Furthermore, natural light should also be factored in for its energizing and calming effects. Lastly, be sure to check the wattage of your lightbulbs as too much can be blinding, while too little will not provide enough lighting.
3. Soft and Cozy Rugs
Soft rugs serve as an excellent source of comfort and warmth in a bedroom. They provide a feeling of coziness to your feet while sleeping, as well as sound absorption to reduce noise. There is a wide variety of rugs available that come in different colors and textures, so it's important to choose one that will best fit your bedroom decor and provide the right level of comfort. Additionally, you can layer smaller rugs around the larger ones for added style and an extra layer of warmth. If you are looking for rugs that are both durable and comfortable, consider natural fibers such as cotton or wool.
4. Quality Window Treatments
Having quality window treatments is essential to provide privacy, block out light, and reduce noise. Depending on your preference, there are many different types of window treatments available such as curtains and drapes, blinds, shutters, and shades. Moreover, when choosing a color for your window treatment, consider the natural light that comes through the window and the color scheme of your bedroom to ensure it all goes together. Windows are much more than just holes in the wall, they play a significant role in setting the overall look of your bedroom.
5. Storage Solutions
It is important to have adequate storage in a bedroom as it helps keep everything organized, tidy, and out of sight. You can either opt for built-in cabinets or freestanding furniture pieces that include drawers or shelves. Be sure to consider the size of your bedroom and the number of items you will store when choosing a storage solution for them. In addition, adding baskets to shelves or cabinets can also add extra storage space and style to your bedroom. Lastly, make sure that the storage solutions are accessible and easy to use.
6. A Relaxing Reading Nook
Having a dedicated reading nook in your bedroom is a great way to relax and unwind before sleep. A comfortable chair or a chaise lounge with plenty of pillows and blankets should do the trick. Make sure to position the furniture in a corner or against a wall to provide more space for other activities. Additionally, you can add floating shelves above your reading nook to store books and magazines within arm's reach. Furthermore, you can further enhance the look of your reading nook by adding decorative pieces such as floor lamps, artwork, and plants.
7. Incorporate Mirrors
Mirrors are a great addition to any bedroom, as they help reflect the natural light and create an illusion of space. They can also be used to check your appearance quickly before leaving the bedroom. When selecting mirrors for your bedroom, consider large wall-mounted ones or floor-to-ceiling ones that will open up the room, or smaller vanity mirrors that can be used for tasks such as applying makeup. In addition, mirrors are also available in various shapes, sizes, and materials to better fit your bedroom style. Because of this, you can easily find a mirror that will suit your bedroom needs.
8. Add Plants
Adding plants to your bedroom is an excellent way to bring life and calmness into the space. Many plants have air-purifying qualities and provide a natural atmosphere for relaxation. Moreover, you can add plants to shelves, create a living wall, or place them near the windows for natural sunlight. With that said, be sure to choose plants that are easy to maintain and require minimal care to keep your bedroom looking beautiful. Bedroom greenery can range from succulents to ferns and ivy.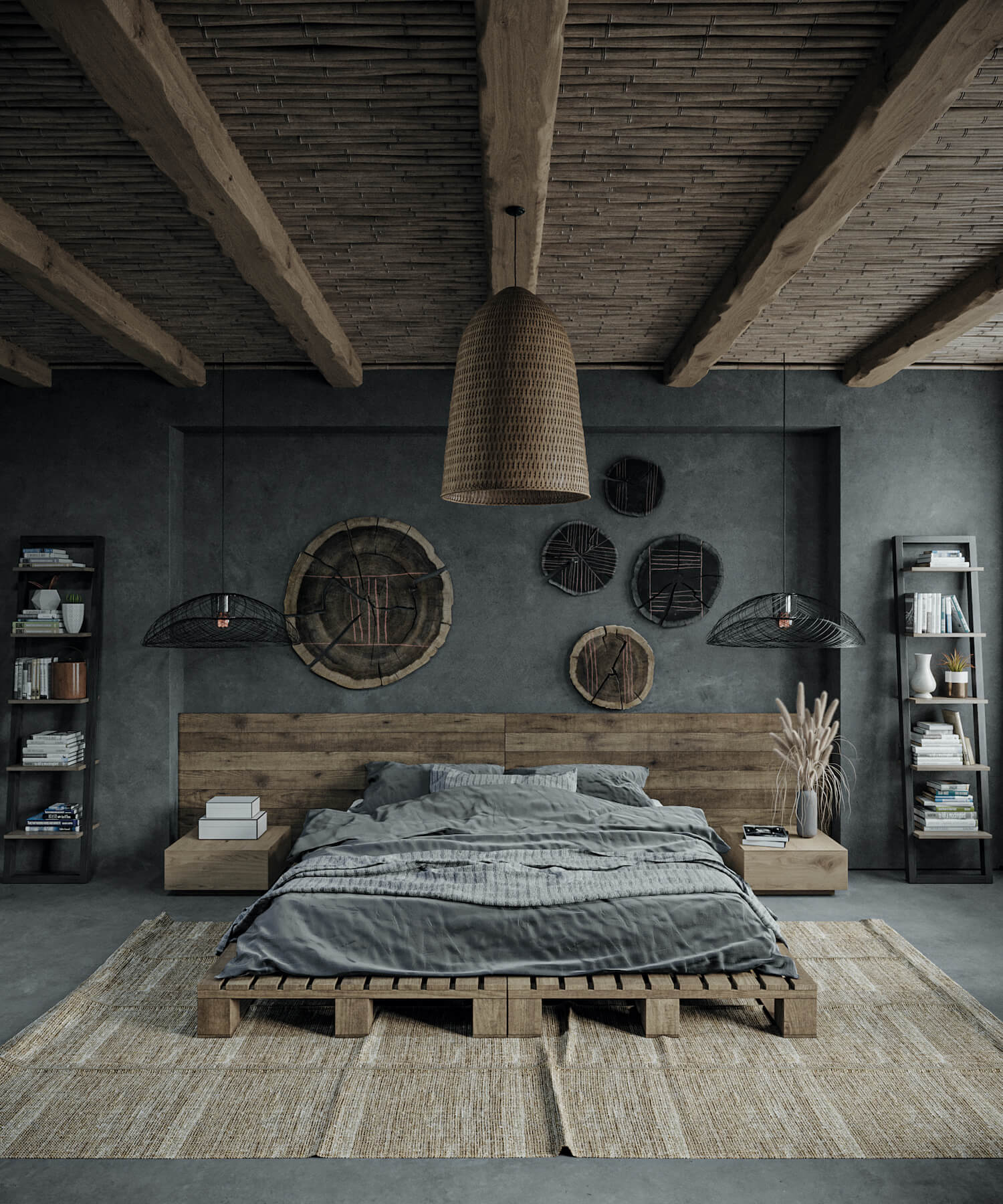 Another Place: Wabi-Sabi Bedroom by Omid Merkan
By following these 8 tips, you can create a cozy and inviting bedroom where you can relax and unwind after a long day. With stylish furniture pieces, proper lighting, cozy rugs, quality window treatments, storage solutions, a relaxing reading nook, mirrors, and plants, your bedroom will become the perfect place for relaxation and rest. So take some time to consider how you can spruce up your bedroom and make it look stylish and inviting!


---