Architecture can be an amazing and rewarding profession. It's an incredible feeling to see a building materialize when it started off as a sketch. You may have a rosy vision of what it takes to study architecture, but you soon learn just how much hard work it takes.
As a student architect at college, you have a long road ahead before you reach your goals. Having the right materials and resources at your disposal will help you to be more efficient and productive.
Computer and software programs
You will need a desktop or laptop with great hardware performance. This is essential for the design and graphic software you will use. Make sure you choose one with the right specs.
Software programs like Photoshop will help you to create 3D design models etc. It can help to use a keyboard shortcut skin. Interchangeable skins by Adobe will help to remind you of even obscure shortcuts. You will be able to manipulate images more efficiently and create great presentation boards.
Drawings take a great deal of time to produce, so you need the hard drive space to regularly and consistently make backups of your work.
Homework and college assignments at homeWhen it comes to homework, using a variety of online resources can greatly increase your productivity. From online research databases to educational websites, there are numerous tools available to help you with your assignments. Also, if you need help with your essay writing, AssignmentBro is a reliable resource that you can access not only in the US, they also have assignment assistance in South Africa. As a powerful tool used by millions of students, AssignmentBro offers professional assignment help to help you complete any essay-related task efficiently. Their team of experienced writers can help with research, writing and editing, ensuring that your essay is well-crafted and meets all academic requirements. With AssignmentBro, you can access reliable assignment help to simplify the homework process and achieve academic success.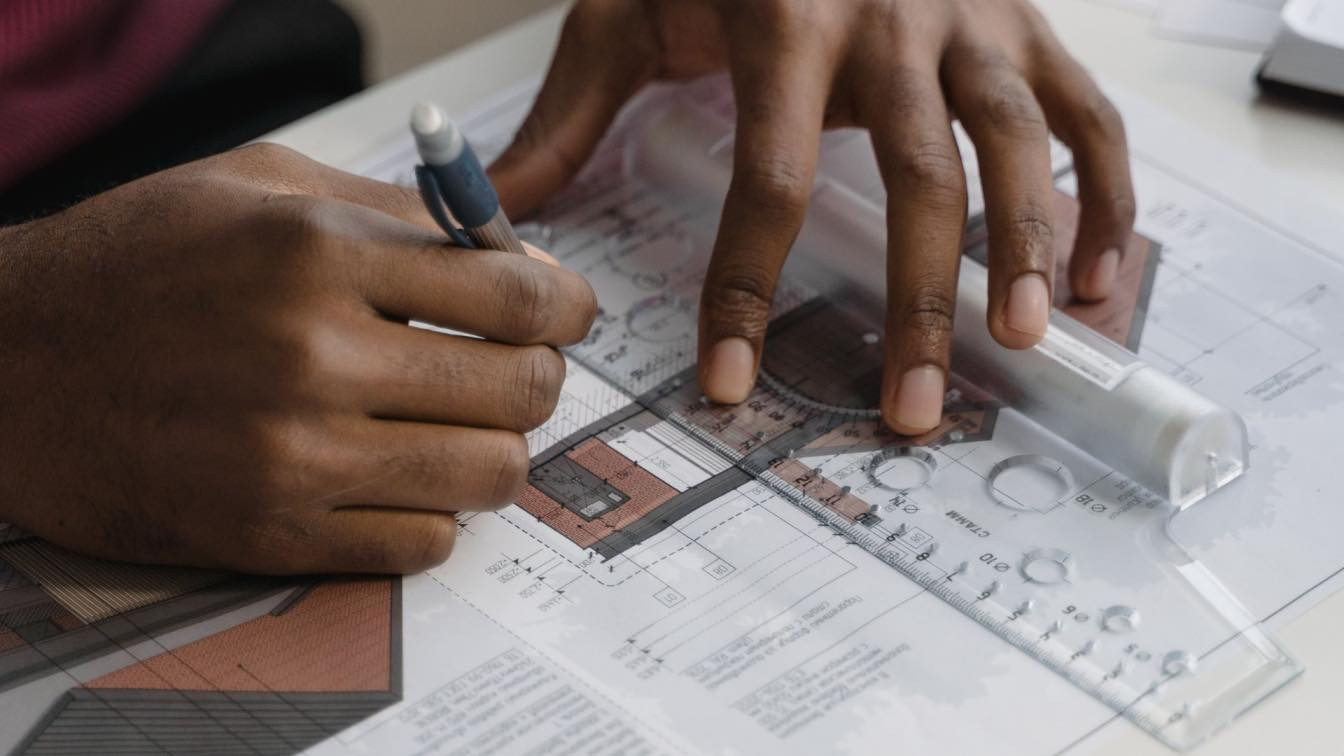 image © Tima Miroshnichenko
Basic tools
Sketchbook: A sketchbook is a must-have for a student architect. Your whole thinking process starts with a pencil and a sketchbook. Your sketchbook is proof of your design process.
A pencil set: Architectural drawings need different line weights. You have to show thicker objects and what's been cut through the plan and section. Having an organized set of different pencils is perfect for the process.
Erasable sketching pens: If you are concerned about making mistakes in your sketches, you can use erasable sketching pens. They contain thermo-sensitive gel ink that disappears completely with erasing friction. You can sketch freely, erase mistakes, and sketch again. The eraser tip doesn't wear down, and no-one will know your sketch went through so many iterations. Erasable sketching pens have replaceable cartridges and come in many colors.
Cutting mat: A cutting mat will help you to make your design models. It has grid lines that help in the cutting process. It protects the surface below and provides a non-slippery surface to work on. Laying a few cutting mats together makes model-making easier.
Scale ruler: Architects must create drawings to scale. In your first years at college, you will have to draw plans, sections, elevation etc., and you must be able to draw them to scale. Scale rulers are available in different sizes and materials. A metal scale ruler is best for model making and is more durable than a plastic one.
X-Acto knives: You will have to create scale models, and an X-Acto knife is essential. You can cut intricate details of your design with an X-Acto knife and get clean edges without cutting your fingers. A set of specialized blades for board, card, plastic, wood etc., will help you when making your models.
Architecture-focused websites
Amazing Architecture is the largest online architecture community in the world. Its mission is to empower architects with inspiration and tools. It's how architects find building products.
Archdaily looks at topical research, specific projects and categories. It gives hourly updated architectural news, competitions and projects.
Discover Design has resources for students to learn more about every step of the design process.
Free online video resources
Video is a powerful way to communicate interviews, designs, and completed works. The following links contain free video resources.
MIT Architecture has a commitment to creating a culture of experimentation. It wants to expand the discipline of architecture and change the world.
Illinois Institute of Technology has an architecture program that emphasizes investigations in architectural design and technology.
Conclusion
Studying and graduating as an architect is certainly no walk in the park. Having the right materials and resources at your disposal will help you to save time and be productive. You will find it easier to sketch and create scale models when you use the right tools. Online resources like websites, blogs and videos can also inspire you and help you to learn.
Author's Bio
Cory Shilling has worked for some of the top high-quality essay sample sites. While working dedicatedly on various subjects and complex topics, she has developed a habit of going deep into every topic and delivering a level of work that has the ability to impress every reader. This makes her a powerful force in the writing world and she feels motivated by it.
---