Americans will spend more time and money on outdoor home remodels this year. Given that they have finished their interior renovations during the lockdown, they intend to shift their attention to exterior home improvement to make them as charming as the interior of their houses. According to the 2022 Home Improvement Outlook Survey, 6 out of 10 respondents say they will spend between $1,000-$5,000 on these projects. The good news is even if you have a limited budget, it is possible to upgrade your backyard with these inexpensive remodeling projects.
Small Lawns
Establishing or improving a lawn is one of the quickest ways to enhance the value and curb appeal of your home. It gives an instant facelift to your property. It also increases the house value by as much as 15%. However, establishing a turf can become expensive so it is important to select a good size for your home. A smaller lawn is cheaper to maintain and uses less water, herbicides, and fertilizer. In addition, be sure to choose wisely the type of grass that would not cause a deep hole in your pocket. For example, if you live in southern states, plant ryegrass which is the cheapest variety available on the market. Many commercial properties in cities like Raleigh, NC and Gloucester, VA rely on professional landscapers to keep their premises in good shape. Homeowners can use these well-maintained and beautiful outdoor spaces as an inspiration, and implement the same styles in their own yards and gardens.
Rock Gardens and Xeriscaping
To complement your lawn, create a rock garden in your front yard using crushed stones or rocks. It is not only cheap and costs less to maintain, but this type of landscaping is also beautiful. You can fill your rock garden with different types of vegetation from colorful perennials to evergreens and bulbs. Lavender, shasta daisy, phlox, agave, and pine are going to thrive in a well-drained stone garden.
Reducing your lawn size means as well that you have a larger area to landscape. The great thing about downsizing is that you can apply eco-friendly practices in your garden. Xeriscaping is a landscape design that reduces water consumption. It is suitable for dry climates but can also work in wetter areas. However, this type of landscaping requires planning as well as soil analysis to determine the right type of plants and vegetation to put. But after the garden is established, it is low maintenance and does not require irrigation.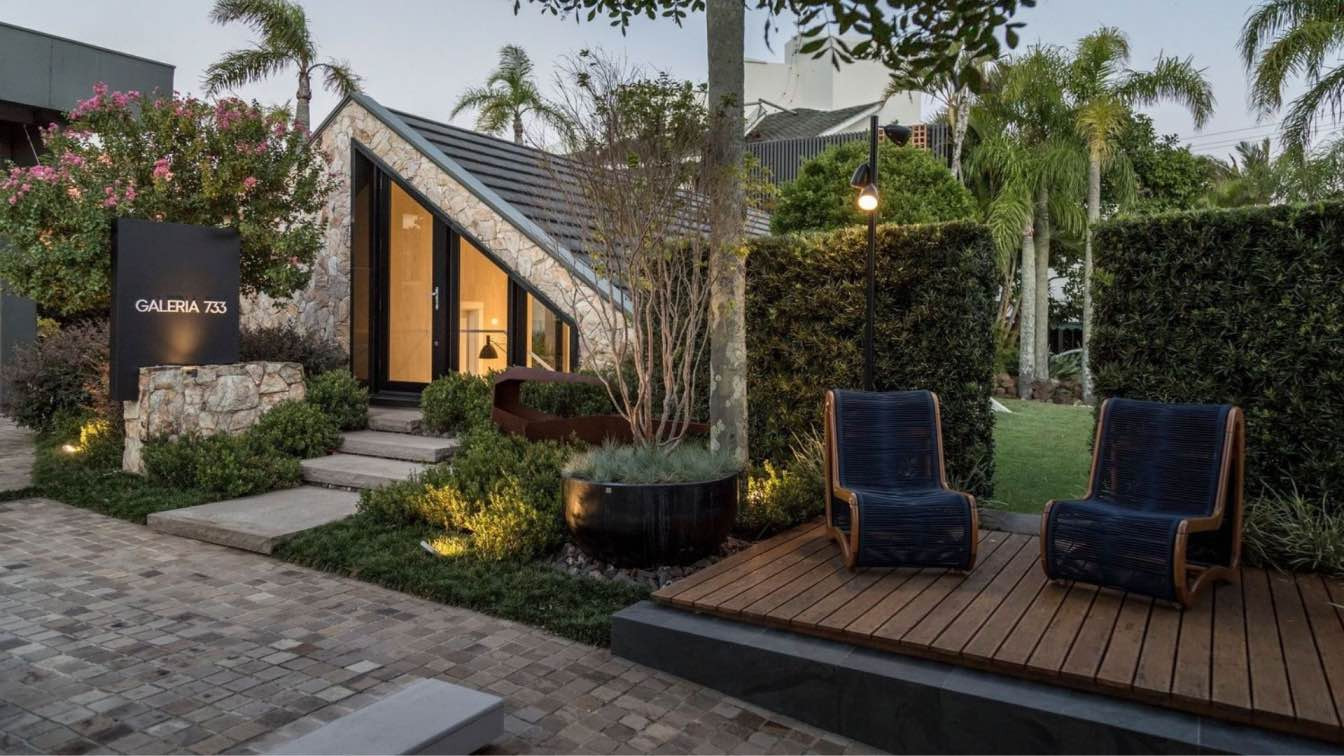 image © Marcelo Donadussi (Galeria 733 Headquarters)
Outdoor Living
Time spent at home during the pandemic led many people to upgrade their living space. To complete your backyard designs, you can set up a lounge area in a corner, build an outdoor kitchen, or construct a small sunroom. You don't need elaborate constructions to do these projects. To illustrate, work with reclaimed wood, stones, or brick to build a kitchen outside. For a sunroom, you can start with a budget and make it a DIY project with the help of friends and family. While it may take you longer to complete it, you can save a lot of money by buying the materials and providing the labor yourself.
It pays to upgrade and renovate your outdoor areas. Remodeling can expand the functional space of your backyard, create a new entertainment area, improve the look of your garden and landscape, and boost the value of your property.
---