Installing a heating system in your home can seem like an intimidating task. But with the right information and preparation, you can do it yourself with relative ease.
In this article, we'll give you all the information you need to install a heating system in your home safely and efficiently. We'll cover everything from choosing the right type of heater for your needs to connecting it properly to ensure it works correctly. By following our tips and advice, you'll be able to have a warm, comfortable house without breaking the bank or risking any damage due to incorrect installation. So let's get started!
Make A Budget
When it comes to installing a heating system at home, creating and sticking to a budget is essential in order to ensure that you don't overspend. Before starting your project, take some time to research the cost of materials, labor, and installation so that you can determine how much money you need for the entire project. Consider factors such as unit size, efficiency levels, true heating oil prices, and quality of materials. Additionally, dedicating a certain amount of money to unexpected costs is also recommended in order to be prepared for any surprise expenses that come up during installation. Once you have solidified your budget, it will be easier for you to narrow down the options that are within your price range and make an informed decision on the best heating system for your home.
Find A Contractor
Next, it is important to find a reliable and experienced contractor that you can trust to do the job correctly. Asking for references from family, friends, and colleagues is a great way to start your search. You should also check online reviews as well as get free estimates from multiple contractors. When assessing potential contractors, make sure to ask questions about their qualifications and experience in installing a heating system, as well as get the detailed information regarding the cost of materials and labor, the timeline for the job, and any warranties they offer. Additionally, obtain proof that they carry liability insurance in case anything goes wrong during installation. Once you have chosen the perfect contractor, you will be well on your way to having a new heating system installed in your home.
Choosing A Heating System
When considering installing a heating system for your home, there are several factors to consider. In order to make an informed decision, you must take into account the size of your home, energy efficiency requirements, and budget limitations.
Size: The size of your home will dictate the kind of heating system you need. If you have a small space, then a central heating system might be overkill, and you can opt for smaller, more efficient units such as space heaters or wall-mounted radiators.
Efficiency: You should also look into the energy efficiency ratings of each type of heating system in order to make sure that your unit is not guzzling up too much energy.
Budget: When deciding on a heating system, you should also factor in the initial costs of purchase as well as any installation fees. Determining your budget upfront can help you narrow down your options and find the most cost-effective unit for your needs.
Compare Prices
Once you have decided on the type of heating system that fits your needs, it's time to compare prices. Get quotes from multiple vendors in order to get the best deal and also make sure that you factor in any additional costs such as installation or delivery fees. Additionally, check if they offer any warranties or discounts on bulk orders. Doing your research and shopping around will help you save money in the long run. Once you have settled on a heating system, it's time to start the installation process. Make sure that all necessary permits are in place and get any inspections required by your local authorities. If you are choosing a DIY approach, make sure that you read up on safety measures and follow the instructions carefully.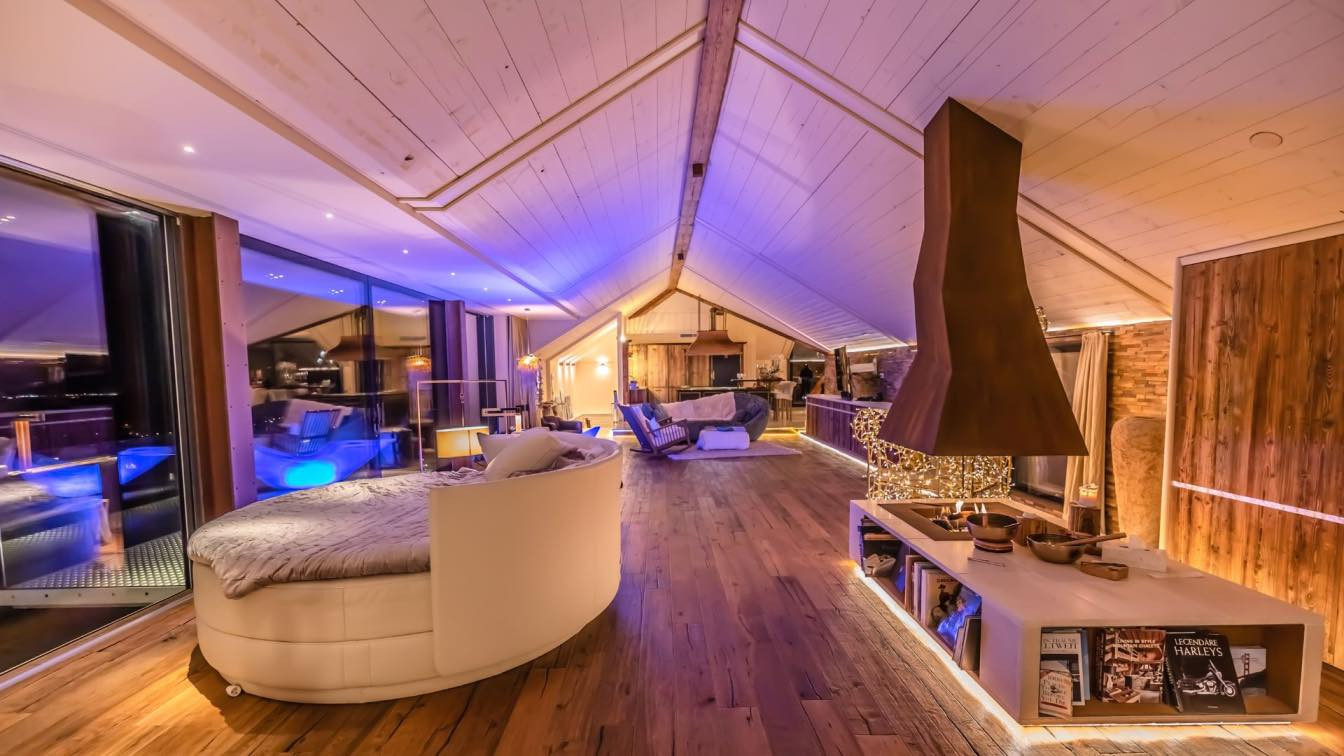 image © Woody Kelly
Installing a heating system in your home can be a daunting task, but with some research and preparation, it doesn't have to be. Take the time to do your research on unit types, compare prices from multiple vendors, and make sure that you find a reliable contractor that you can trust. Following these simple steps will ensure that you make the right decision for your home and install a heating system that will last for years to come. With the right preparation and know-how, you'll be able to enjoy a comfortable and warm winter season in no time.
---