The backyard is an area where the family spends a lot of quality time and takes a rest from all the activities of the day. Therefore, it should be as relaxing and beautiful as possible. One way to achieve that is by adding a prefab shed if you have a large backyard. Sheds are small buildings erected for various purposes, like storing landscaping supplies or becoming a playhouse for children.
Compared to other shed types, a prefab shed is versatile and requires less manual labor. Many homeowners are opting to use prefab sheds as they are considered more space-efficient — in addition to being cost-effective. Some install one in their garden for storage, or maybe even as an office space where they can get some work done in peace and quiet. There are tons of great reasons to invest in a prefab shed that will add value to your property as a whole.
Adding something new to your backyard can provide extra space and make your yard stand out from the rest of your neighbors. Below are four ways a prefab shed can enhance your backyard.
1. Adds Value & Aesthetic Appeal to Your Property
Are you ready to upgrade your backyard? The prefab shed is designed with aesthetics in mind; it looks like it belongs in the yard, where it will complement the rest of the landscaping and architecture. When you're choosing materials and finishes, you can choose ones that will match perfectly with the style of your home and its other features. This way, the shed will blend into your existing surroundings, improving your home's overall look.
Just like how adding exterior decor can make a home sparkle, you can use these sheds to give your yard a new appearance. Prefab sheds usually come in a variety of styles, colors, and sizes that can suit any backyard. Many even have windows, and you can personalize them however you'd like. A well-chosen and well-placed garden shed can transform an ordinary space into an attractive, functional area, adding value to your property.
2. Elevate Your Yard's Functionality
Homeowners have different reasons for putting up a prefab shed in their backyard. Besides aesthetic appeal, people install it on their property for functionality. The ideal space-saving feature of a shed is that it can be stashed away. A shed in your garden not only consumes minimal space; it also allows you to maximize interior space for multiple purposes.
For instance, if you have guests, and your home doesn't have an extra bedroom for them, you can let them sleep in the cabin. You can also use a prefab shed as a studio area to practice your favorite hobbies or as a playroom for the kids. Whether you're remodeling your backyard or trying to DIY your outdoor space, adding a prefab shed can make it feel like a completely new space.
3. Storage Solutions
Do you need a space to clear out things cluttering your garage or attic? A decent shed can be created in the backyard specifically for storing items and equipment if you don't have a space in the cellar or house. With a spacious interior, you can leverage it as a place to store garden tools, bicycles, lawn mowers, power tools, and more. In fact, you can use it to store anything you want. It helps organize clutter out of sight while providing protection for those valued pieces of equipment from damage.
When choosing an outdoor shed for storage purposes, it's important to consider its size. While it's tempting to opt for a large structure that has plenty of room for all of your items, this may not be necessary if you only need space for a few items at a time. It's also best to consider how much storage space you need on a regular basis, so you don't end up with too much extra space in your shed when it isn't used frequently. There are many professionals who can make custom prefab sheds according to your preference. You simply give them your measurement, and they'll do it for you.
4. Extra Space for Relaxation
Every backyard needs a shed, but many people overlook this need to focus on other elements of their outdoor living space. However, a shed can help you make the most of your backyard by providing a clean, organized space to enjoy in your free time. They have windows, so you can enjoy the view while working or relaxing inside.
Prefab sheds are designed to be functional and beautiful, so they can be used for anything you want. They're also easy to install and can be built with any type of material, so you can choose one that will complement your backyard's look.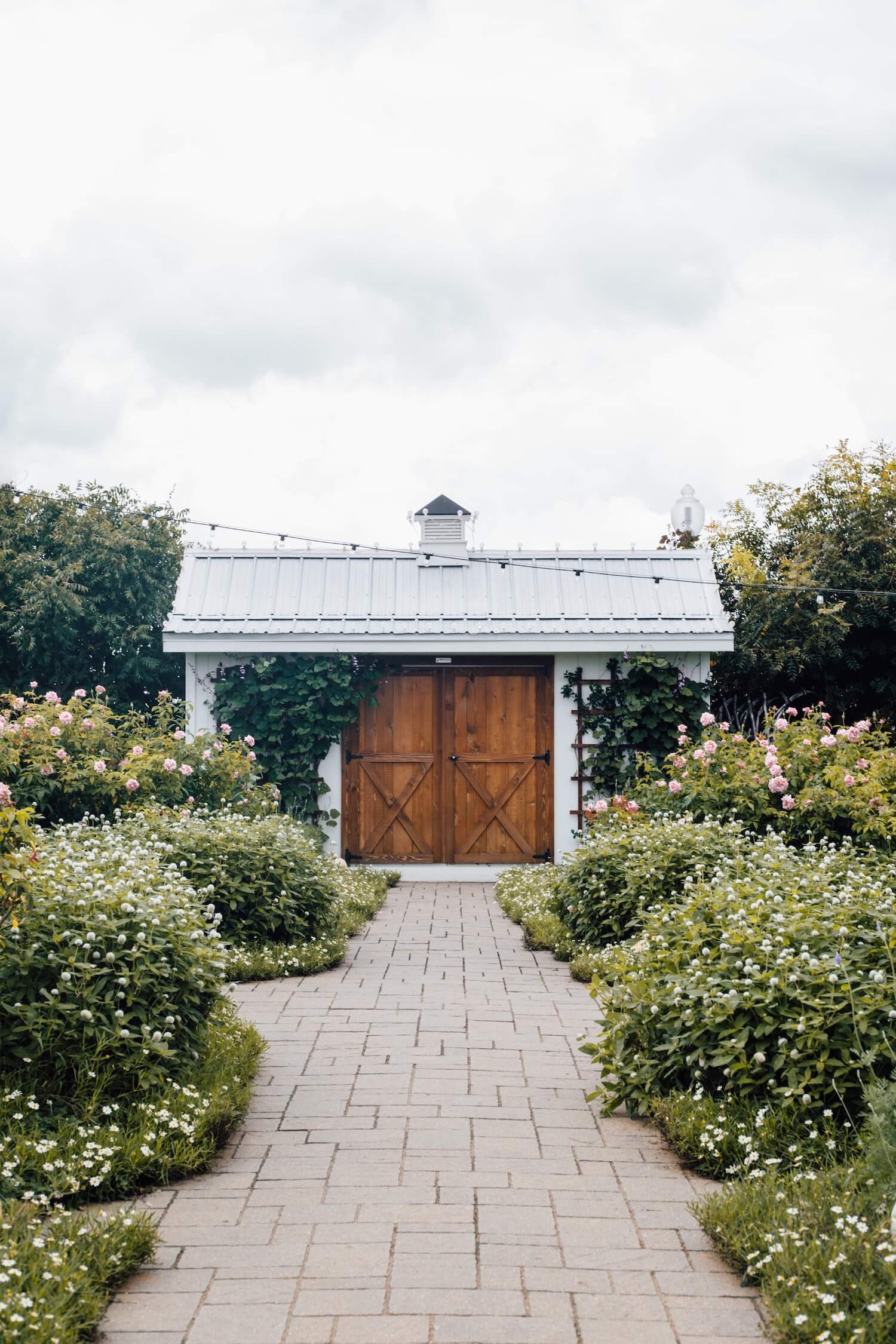 image © Annie Shelmerdine
Obtain a Prefab Shed Today
Installing a prefab shed in your backyard is one of the best ideas to make your outdoor space efficient and attractive. The best thing about prefab sheds is their durability — they're made from materials that are meant to last. This means that if you invest in one today, it could be around for decades without needing any repairs! We hope that the information above can help you make an informed decision about adding a shed to your garden.
---