Recently, people have been falling in love with the green roof concept again. Although its roots can be traced back to the 1940's in Germany, homeowners today have recently begun to really understand and celebrate the benefits of creating a living roof.
Different type of green roofs
When considering a green roof, it's important to decide from the beginning which type of green roof system you want, as there are three different types:
1. Intensive: This requires the most hands on care. Intensive is suitable for those who want their green roof to function as a garden. This is a good option if your roof is accessible.
2. Extensive: If you prefer to just leave your green roof to do its thing, then this is a better option. Any large slope or flat roof that is hard to reach makes it a perfect area. Choose plants, like succulents and mosses, which are drought tolerant.
3. Semi-intensive: This is also referred to as a hybrid roof. Choose plants that grow well in a soil depth of five to seven inches. Irrigation is only needed from time to time and this green roof type only requires a medium amount of maintenance, making it suitable for most rooftops.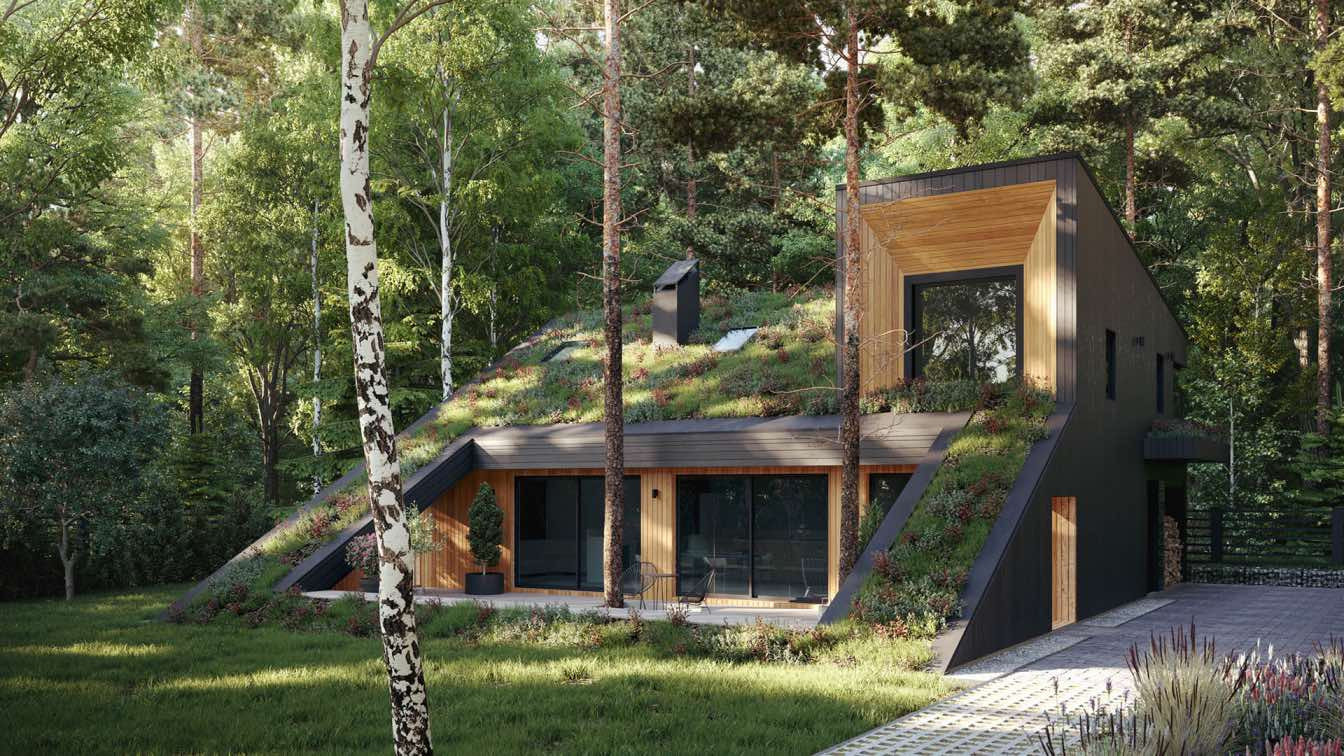 A Smart Passive House with Green Roof in Moscow, Russia by Snegiri Architects
7 smart tips on how to create your green roof on a budget
So, now you that you have chosen a green roof system, how do you create it when money is tight? Here are 7 genius ideas to help you create the roof of your dreams, without spending big money.
1. Extensive roof systems are cheaper to create and sustain.
When thinking of constructing a green roof, opt for choosing an extensive green roof, rather than intensive. "Extensive green roofs don't require as much structural support and the plants are mostly self-sustaining" says Dawn Velasquez, a lifestyle writer at UK Writings and OX Essays. These help keep the costs of building a green roof to a minimum.
2. Only go green on a section of the roof.
If you have a particularly large roof area, consider only doing a section or two as a green roof. That way you can keep costs down, while still reducing your heating costs and helping the environment. Yes, there will be a reduction in the benefits of fitting a green roof, but some green roof is better than no green roof.
3. Choose plants that are low maintenance.
"The higher the maintenance for the plants, the more expensive they tend to be" explains Clara Williams, a construction blogger at Essay Roo and Boom Essays. This is due to not only the amount of water it takes but also the manpower it will take to keep them irrigated properly.
4. Consult with your roofing manufacturer before doing any work.
Sometimes, installing a green roof can void your roof's warranty. It's really in your best interest to check with your roof's manufacturer if this is the case before you start work on your green roof installation. Getting your roofing company involved from the beginning will avoid any costly unpleasantries later.
5. Inspect your roof before starting work.
Again, another time and money saver, is to take a look at your roof and have a structural expert inspect your roof. You want to make sure that your roof is in great condition and can handle the load of the green roof installation, adding life to your roof's years, not taking away.
6. Use the roof you already have in place.
In most cases, you can install a green roof right on top of your existing roof. If you get it properly inspected and get the green light to go ahead with your green roof project, this saves a lot of money and work.
7. Build a green roof on a shed, rather than your house.
If you have a large house, with a giant roof, it might be too expensive to install the green roof you want. So, think smaller and install one on your garden shed, or your detached garage roof.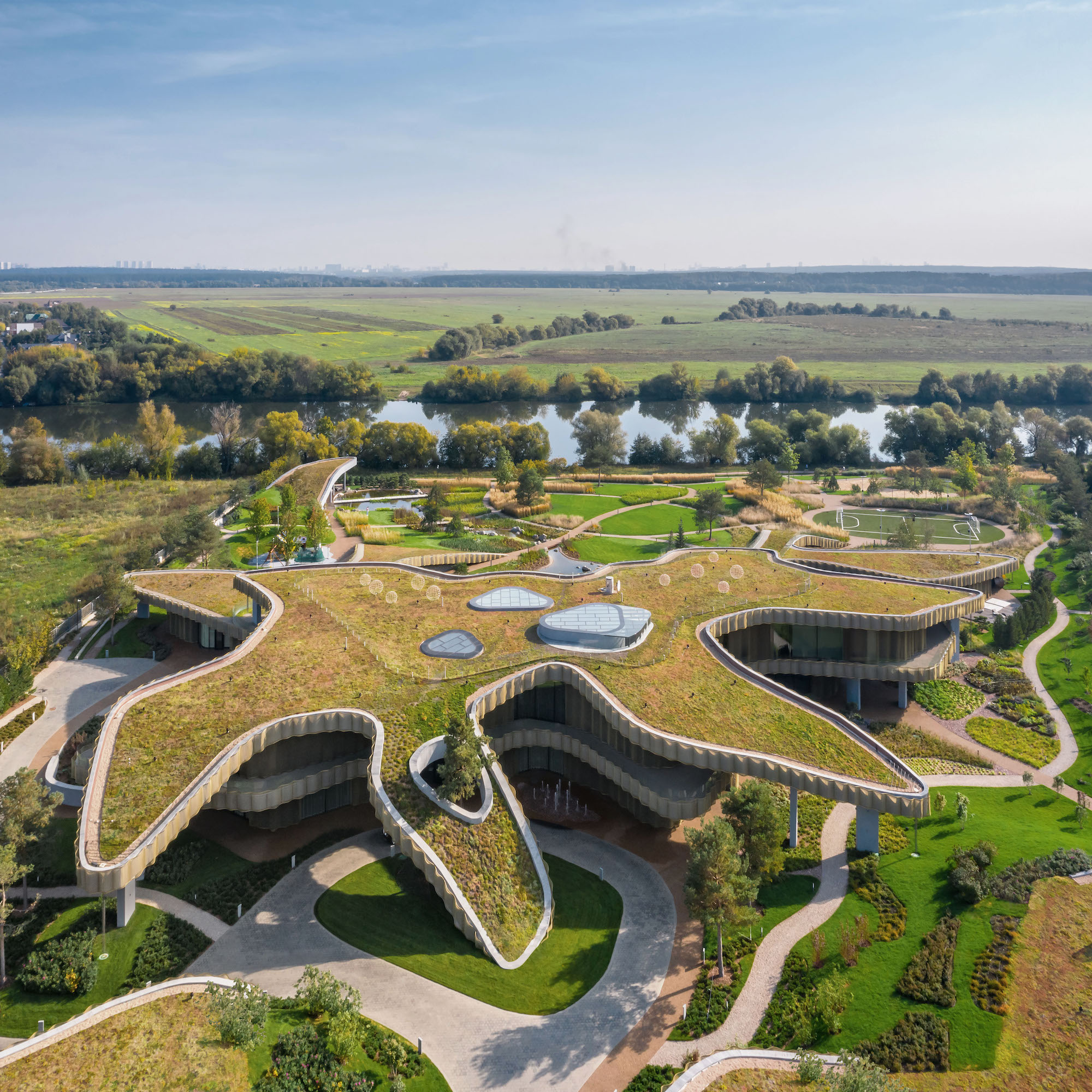 n.n. Residence near Moscow, Russia by J. Mayer H. image © Ilya Ivanov
These 7 expert tips on installing a green roof on a budget will help you get the green roof you always wanted.
Christina Lee is a project manager at Essay writing service and State of writing. She writes about marketing news and technologies for such services, as Lia help, as well as many others.
---