Your garden shed can be more than just a storage space. It can be converted into a beautiful bedroom, or a book room for relaxing. Below are some shed ideas to completely convert the dilapidated storage shed in your backyard.
If you don't have a shed but want to get started with shed ideas, click here to see sheds for sale.
Tips to Upgrade Your Shed
1) Try miniature sheds for small spaces
If you don't have a large garden, try a small shed and make it a focal point. A little shed can store all kinds of garden tools and accessories. Decorate the outside of the shed with window boxes to blend it into your garden.
Smaller sheds will mostly be used for storage, but you can decorate them with pot plants inside and paint it to match the style of your backyard.
2) Ultimate Potting Shed and Greenhouse
A large shed can double as a potting shed, a place to grow plants and a place to store tools. You can bring in greenery from outside for decor, and easily construct a floor table to hold soil.
This area can be used to grow seedlings or be used as an indoor vegetable garden.
The potting shed can also be used to grow indoor plants in pots and function as a cosy greenhouse. It is the ideal escape for all gardening enthusiasts. Keep the tools easily accessible by storing them above the potting area.
3) Home Gym Conversion
Don't have a free room in the main house to plan your workouts? Upgrade your garden shed into a personal gym. If there is enough room, fill it with cardio equipment, weights, yoga mats, an electric fan and an essential oil diffuser.
If you cannot fit all this into your garden shed, then do your workouts outside in the fresh air and use the shed for stretching and cooling down.
4) Mini Vacation Home
Using contemporary furniture, decor and greenery, your garden shed can be transformed into a tiny house to escape to.
You can set up a small dining area and lounge inside, or set it up as an extra bedroom. You can even construct a small deck to entertain friends.
Your mini vacation home should help you escape everyday stress. Fill it with beautiful items that will make you smile, and comfortable furniture to help you relax.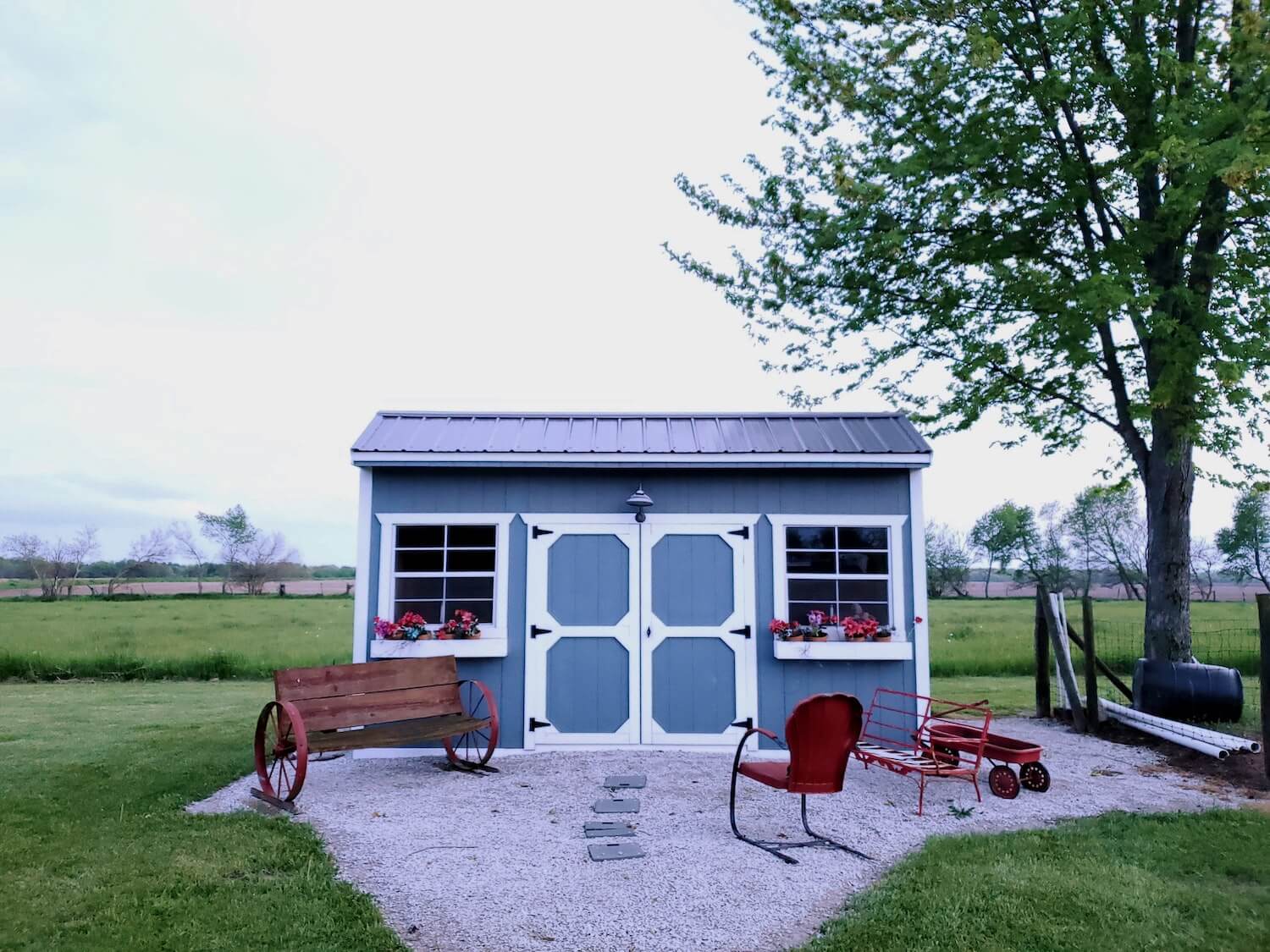 image © Danielle Rice
5) Cozy Reading Nook or Art Studio
If you don't need your shed for garden storage, then convert it into a reading nook or your personal art studio. If your shed's windows are large, the natural light will be perfect for creating art or snuggling with a good book.
If you want to use the garden shed at night, install some fairy lights or a faux fireplace (consisting of candles). Solar lights will also be great to use.
6) Shed Bar and Lounge
Transform your modern shed into the newest hangout spot on the block.
Fill the shed with comfortable seating, fun decor and use pallets or planks to create a bar. Stock the bar with your favourite drinks and invite friends over for a great time.
What is The Best Style for My Shed?
Sheds come in all shapes and sizes and it may be hard to select a style that suits your space. Here are some style options to consider.
- Boho-style interiors use unconventional items to create a carefree space. It combines natural textures and earthy colours with eclectic decor items.
- Modern style focuses on sleek lines and clean designs. It takes a minimalistic approach to design, mostly using blacks and whites with pops of colour.
- Victorian style is very busy and all surfaces tend to be covered with decorative items. Think window drapes, doilies and embroidered pillowcases.
- Rustic style stays true to the original purpose of the shed. Rustic charm is the opposite of modern, and does not feel pretentious or stuffy. It uses earthy tones and chunky furniture.
- Natural Decor makes use of natural materials like stone, wood and metals. It also includes botanicals and flower decor.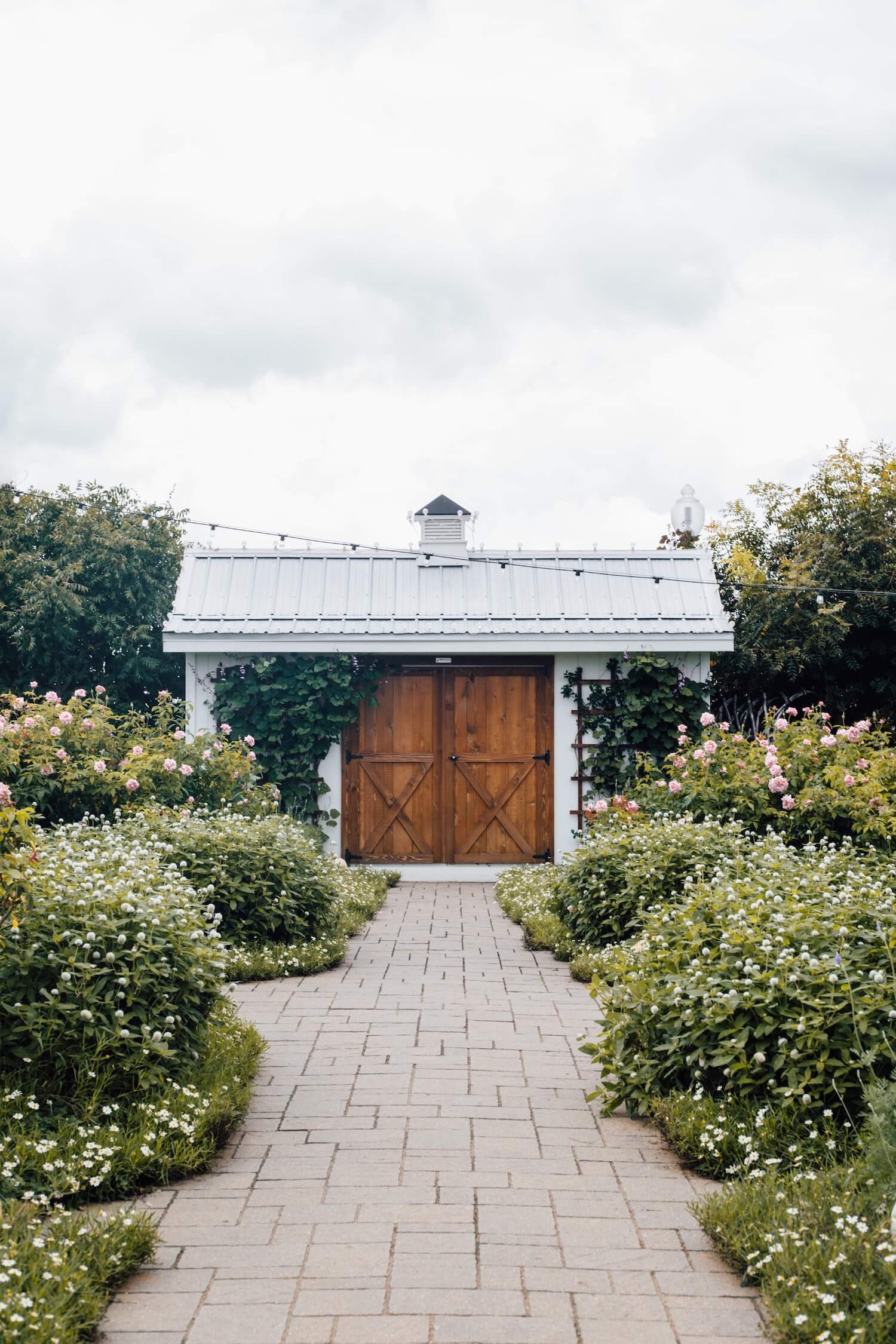 image © Annie Shelmerdine
Final Thoughts
If you are thinking about updating your garden shed, then toss those gardening tools aside and get creative. There are so many things that can be done with an old shed.
You can renovate the shed (like installing a new roof or window frames), or you can modify what you already have to suit your needs.
---