Architecture is such an exciting profession, and in this era of design and modernization, it is the best time to be an architect. As students, however, it is such a daunting leap to go from school into actual architectural designing, where architecture can be difficult.
Architecture requires critical studying, and every architect can testify to the amount of work put into making a dream come true. That is why students of architecture are always on the lookout for a big break.
To become successful architects, careful consideration is needed because each architecture career step will take you closer to becoming a better architect.
Although architecture is not a get rich scheme, architects need to follow some basic ground rules to get that high pay, especially for newbies. Here are a few tips for a student to become a successful architect:
Further Education
This is a no-brainer. If you want to build a career, you have to further your education. Go to the university or college, and don't just stop there. As an architecture student, you need training, not only from the real world but also from higher learning institutions. There are certain skills you can only learn in the four corners of the classroom.
Like other fields of study, this career path is no different, and you need significant education and learning to do well in the architectural industry. Go online to check out schools that offer architecture as a bachelor's degree, and start preparing yourself to meet the admissions criteria. You don't have to wait till you finish high school for this; it would be too late by then.
Work hard; it is necessary to win. You need to have a solid grasp of maths, geometry, engineering, and you know these aren't the easiest subjects. Also, keep in mind that architecture students never stop learning. Through the span of your career, you will continue to receive education in different forms and designs. To help yourself study, you can get HD pictures on Getty images to practice on.
Create A Portfolio
Every specialist needs a portfolio. It allows you to demonstrate your competence in a way that is comprehensive and impressionable. As a young architect, this is very necessary in helping you attract clients. It is even more important than a resume.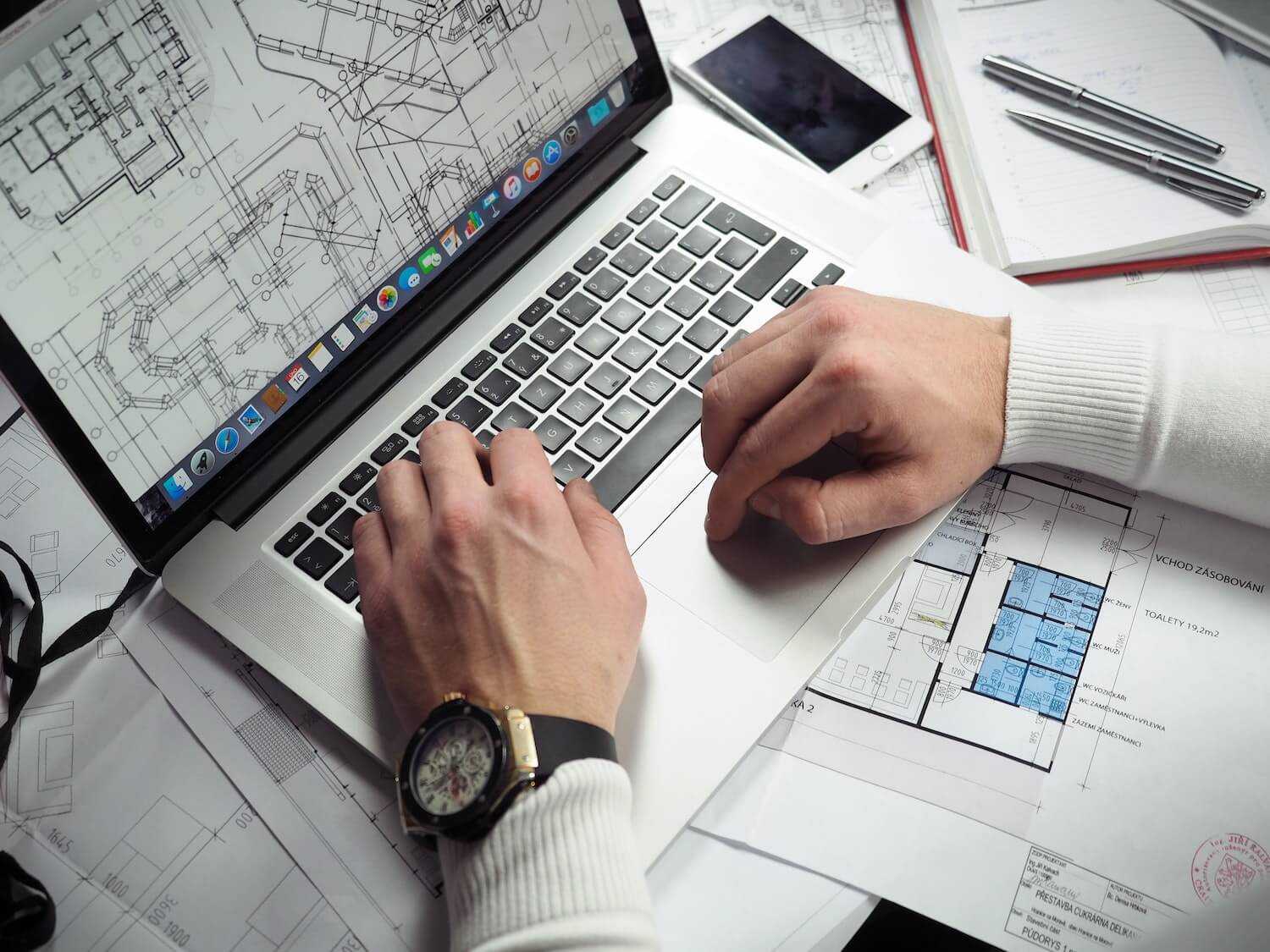 image © energepic
When preparing a portfolio, it is important to note that its presentation is just as critical as its content. You have to organize all your skills, work, job design, and related posts in a way that is not cluttered. It is also a considerable idea to include a lot of personal information as personality is also needed. Employers want to know you're not only suitable for the job, but at building customer relationships too.
The office receives lots of resumes and portfolios, so you should keep yours short to improve readability. Be creative in your compilation, and let the content contain only projects you have done. For a new-age architecture firm, being a Leed AP is another added spice to your resume, and it would give you an edge over every other candidate.
Take On Projects
We get it; you are a little scared to experience the real world. The first year of education is a challenge, and it's also the most interesting. But you don't have to be afraid. Besides, there are a lot of online assistants for students. So if you need to write an essay, but you are constantly distracted by something you can turn for help from professional college essay writers and the perfect essay is in your hands. As a fresh graduate, you are avoiding difficult projects because you feel unconfident to take them. This is one mistake that people make. Great architects did not become successful by sitting in their comfort zones. Success is attained by branching out and taking the bull by the horn.
Be prepared to challenge yourself if you want to get money. There are many opportunities outside that people are shying away from simply because they feel it's too difficult. There are a lot of custom research papers and other related articles online that you can read for more ideas on what to do when you hit a difficult phase.
Challenge yourself and think outside the box, as this is the only way great architecture can be achieved. Working difficult jobs would not only serve as a serious confidence booster but think about how attractive it would look on your portfolio. There are already a lot of successful individuals out there; how can you stand out and be chosen?
Conduct Yourself Professionally
No matter what setting you are in, it is imperative to always conduct things professionally at all times. You never know when opportunities might appear or when a representative is watching. Talk professionally, walk professionally, dress professionally.
Also, when it comes to how you conduct business operations, you need to stand out. This business would set you up with big names in the construction industry, and impressions matter a lot when dealing with individuals like this. When relating with managers, present your construction documents neatly and concisely; with engineers, present proper designs with clear post navigation.
The way and manner in which you organize your business is important in client retention, and in this field, this matters a lot.
Networking
No man is an island, and this is entirely true in business. You need people to be successful, and more importantly, you need them to like you and what you stand for.
Networking can occur at any level you find yourself. In school, you can connect with your colleagues and be sure to keep communication lines open in case they have any project for you.
In business, it is even more crucial. Whoever you have worked with, be it engineers, contractors, or surveyors, always form a network of cordial relationships.
Network is everything. When you leave a quality impression and an open communication line, it is easy to get back to you if something else comes knocking at the door.
That is why it is important to always be respectful when dealing with others. Industries always find a way to pass news across, and if you take terrible actions in one place, you will hear it in the next. Always leave a nice impression behind.
Conclusion
No business is a get-rich-quick scheme, and if there is, it's not this one. It takes a lot of patience and consistency to make a name for yourself, but it is not impossible. Time is on your side as young ones, and it is imperative to make every second count. Take good career decisions, and remember to look up to those who have gone ahead of you. Good luck!
---