The Carbuncle Cup is the architecture award for the UK's ugliest building of the year. You may have seen some buildings worthy of this award over the past few years. One thing is for sure, if you are looking for student accommodation, you will want to stay away from the "winners" of this award.

image © Urbino Public Domain
Back in 2013, the UCL student housing establishment took home the Carbuncle Cup. It was defined as awful in standards due to poor planning and the lack of innovativeness in architectural design. The new hall of residence was seemingly devoid of natural daylight, featuring cramped cubicles that were nowhere near what could be termed as decent space standards. Thankfully, many academic institutions have over the years upped their game when it comes to student housing, so choosing a nice place to live is relatively easy. To provide an informed perspective for those looking for a new place, below are a few examples of amazing student accommodation architecture from around the planet.
1. Urbino Free University – Italy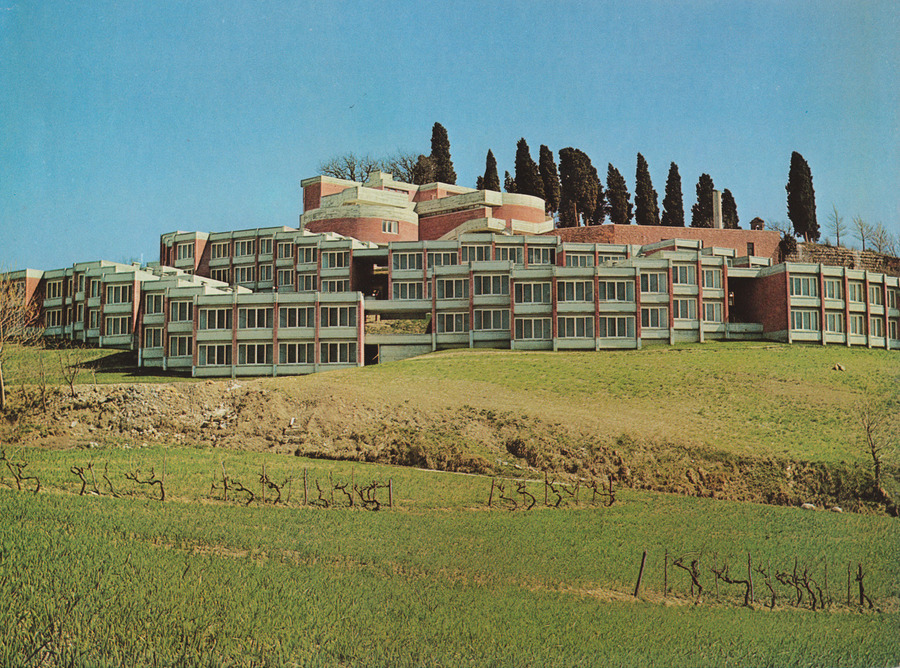 image © Urbino Public Domain
Designed by Giancarlo de Carlo and built in the early sixties, the student residence building in FUU featured a group of flats accommodating close to fifteen hundred students. The building features a fan-shaped style and other elements that help maximize the views for each room. There are tubular walkways in each row of houses to maximize student privacy while enhancing space.
2. Olympic Student Village – Munich, Germany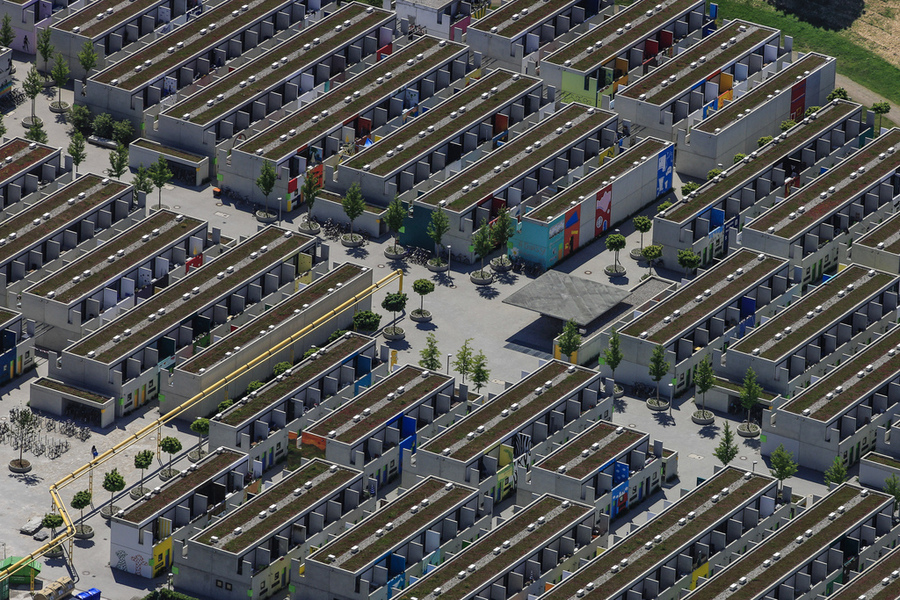 In the Olympics, the host often takes care of housing and accommodation for the athletes among other things. In 1972, they were held in Munich, and this awesome facility was the main accommodation for the female participants. Well, after the Olympics, the houses weren't easy to rent in the commercial housing market. The 800 bungalows in the Village were later reclaimed by the student services in 2007, which saw demolition, renovations, and tweaks to turn them into self-contained flats for students. It is among the most prestigious student accommodation choices in Munich to date.
3. East Anglia University Norfolk Terrace – Norwich, UK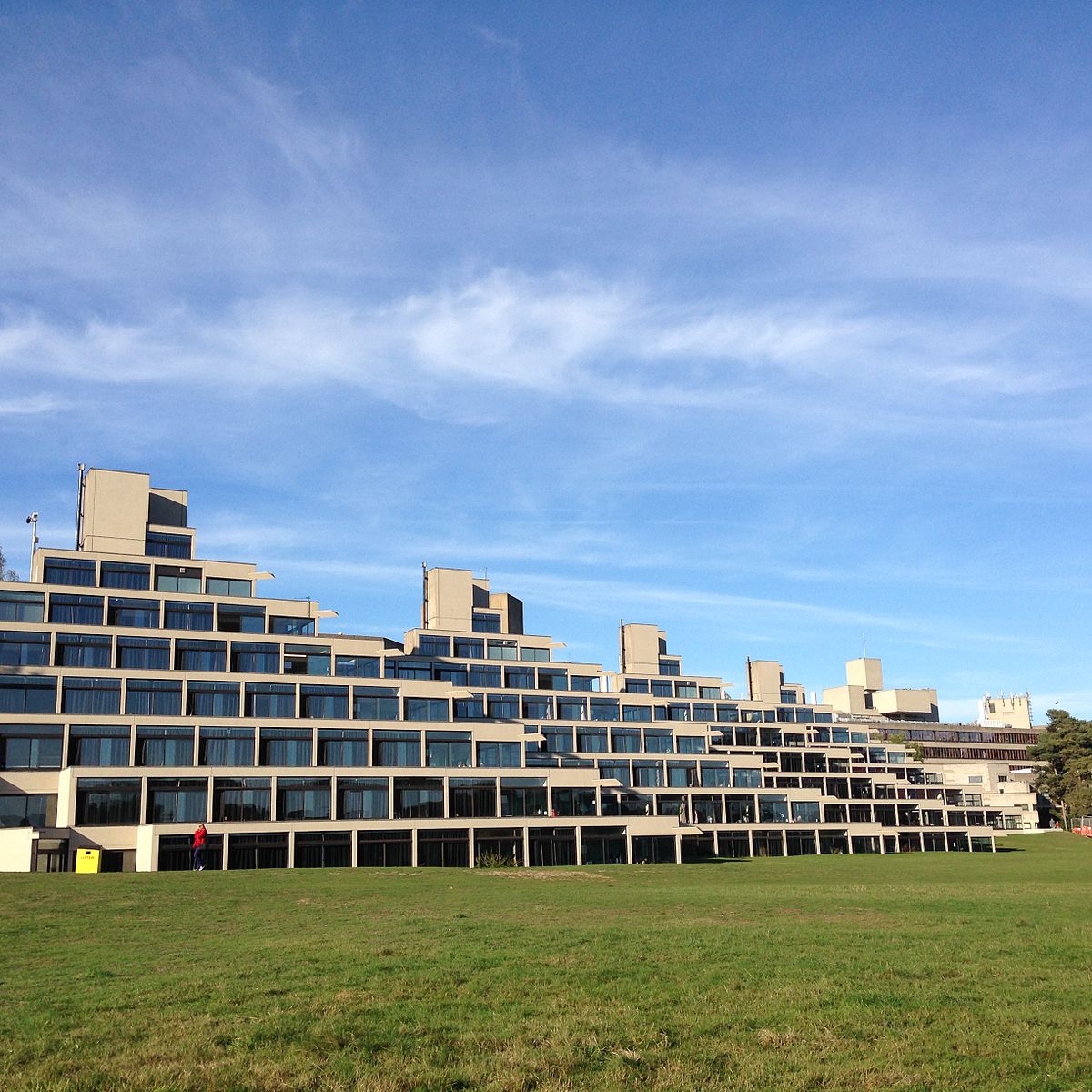 image © nicola j. patron
Built over a six-year period from 1962, the Norwich-based EAU Norfolk Terrace is another spectacular piece of architecture as far as student housing is concerned. The design features architectural valleys and hills that complement the landscape. It is designed to allow students more freedom since it is located some distance away from the teaching blocks in what is sometimes referred to as a "landlocked harbor". The students often feel at home since each of the units features twelve study bedrooms alongside a kitchen/breakfast room overlooking the river. This is not to mention service rooms and bathrooms behind.
4. MIT Cambridge Baker House – MS, USA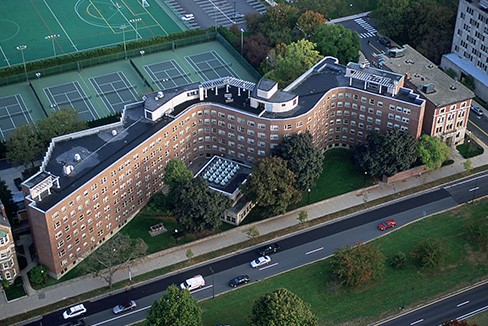 image © Alvaro Alto Museum
Established in 1946, this student's accommodation building in Cambridge, Massachusetts was designed by Alvar Aalto, a renowned Finnish architect of that time. The Baker House is just iconic in form and architecture. It features a serpentine design that maximizes the view of the overlooking Charles River from each room.
5. Queens college Florey Building – Oxford, UK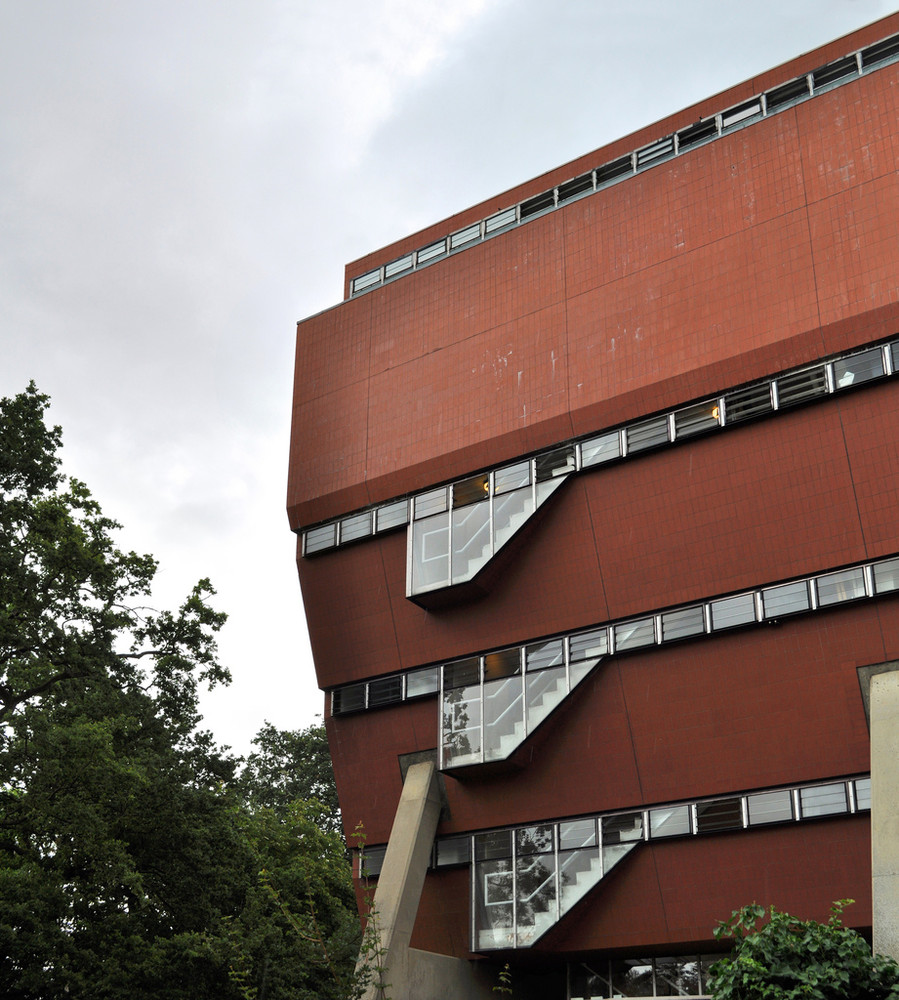 image © seier+seier
Built over five years from 1966, this iconic residence hall in Queens College was designed by architect James Stirling. It is a popular student's residence to date despite having been revealed at some point in its existence. Perhaps one of the reasons for this is the fact that the residents in each room get to enjoy great views of the River Cherwell. It also hosts a plethora of other stunning features, including full-height windows for maximum illumination, and plenty of space.
In addition to these, other notable mentions include:
From the above list, we notice the diversity of architectural designs when it comes to student housing. These days, however, some of the structures in academic institutions are designed by the stellar students within the institutions if they are lucky enough to offer architectural and engineering studies.
---