The Isfahan-based architectural office Charchoob Architecture Office has designed "Rouzan Residential Building" in Mosala Street of Isfahan, Iran.
Project description by the architects:
Iranian architecture has manifested in Isfahan where many valuable traditional historical works have been constructed. However, besides this texture, urban decay has constituted a vast area of the city. Most of the residential buildings of this texture are unprofessionally built in narrow small alleys, using local but poor materials. Their residents are mostly the middle and low-income classes of the society.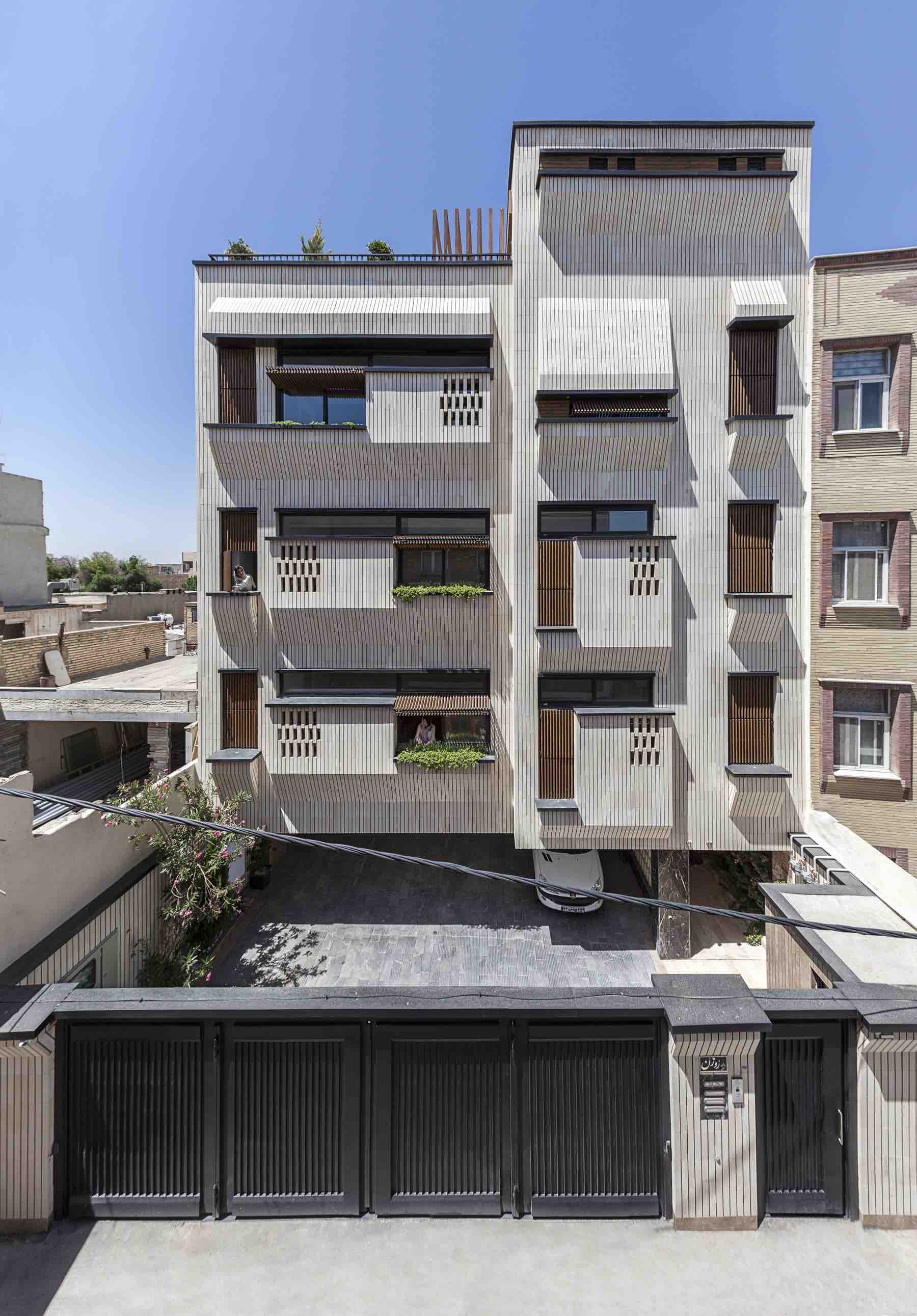 image © Negar Sedighi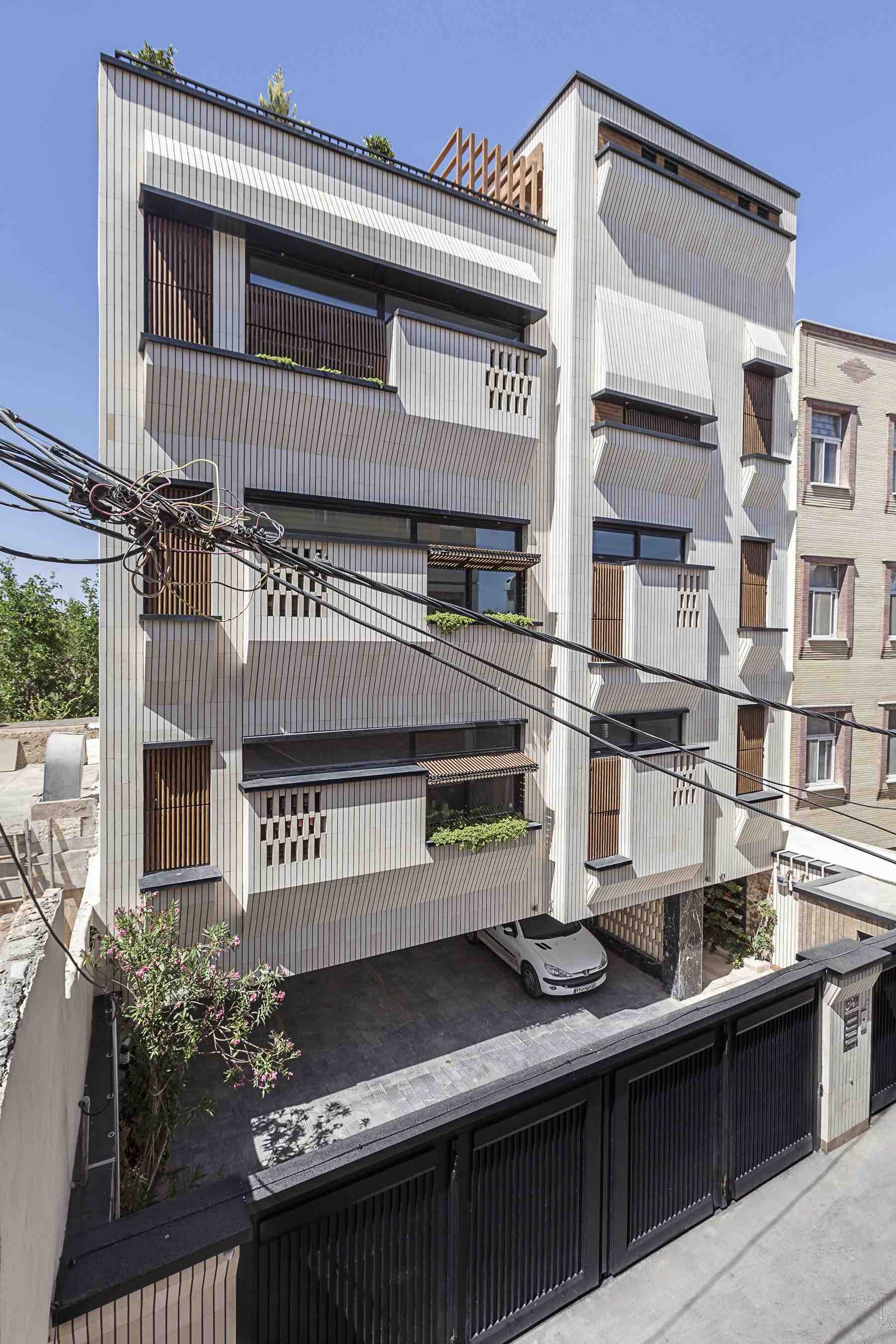 image © Negar Sedighi
The former building of the project was one of these houses. On one hand, the employer, in his youth, had the experience of living in a traditional house with all of its components including private quarters, yard, pool, and refreshing gardens. He thus intended to make the memory of his past while possessing a prominent, modern house with reasonable construction cost. On the other hand, he required two apartment units for dwelling and two others for selling and making money.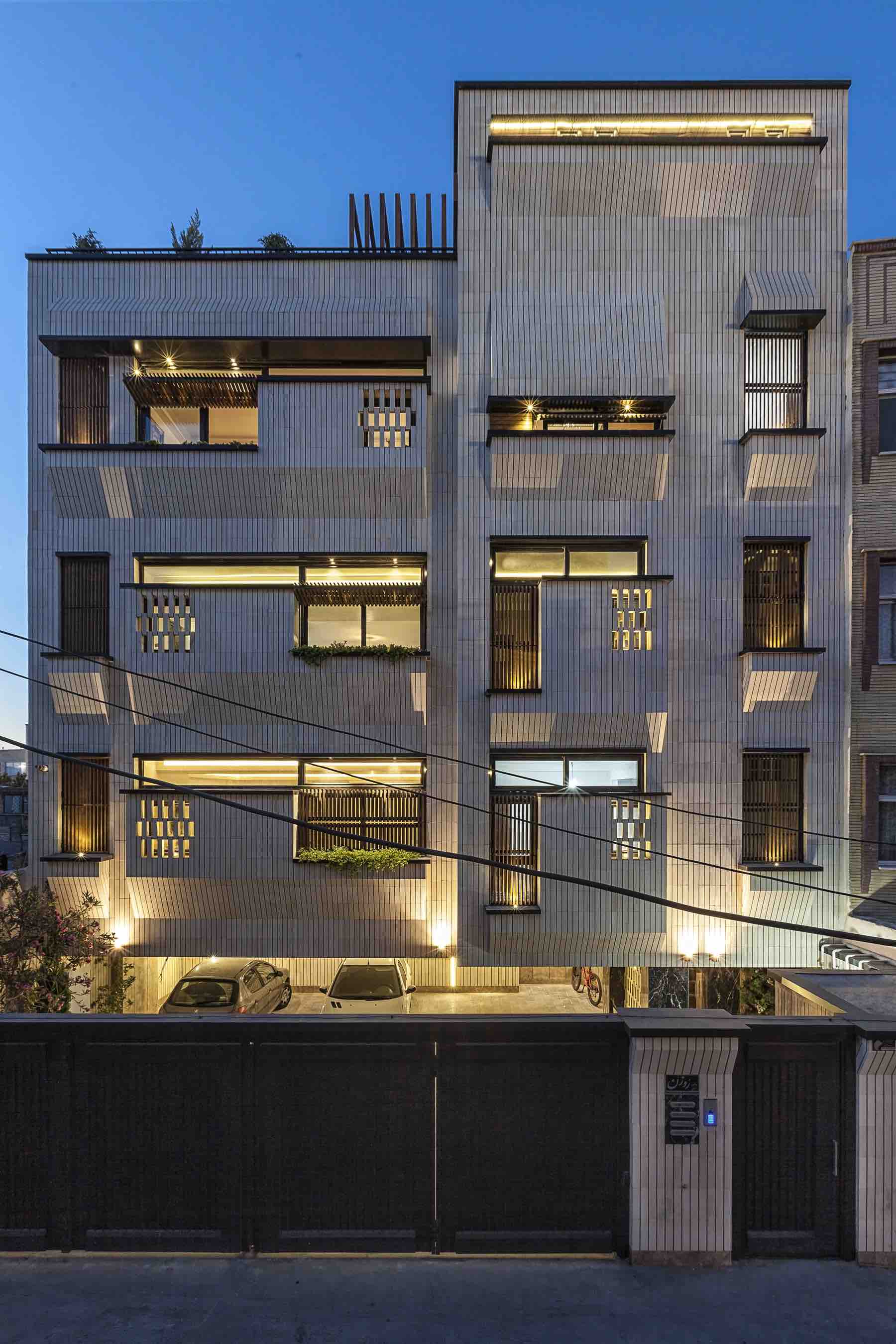 image © Negar Sedighi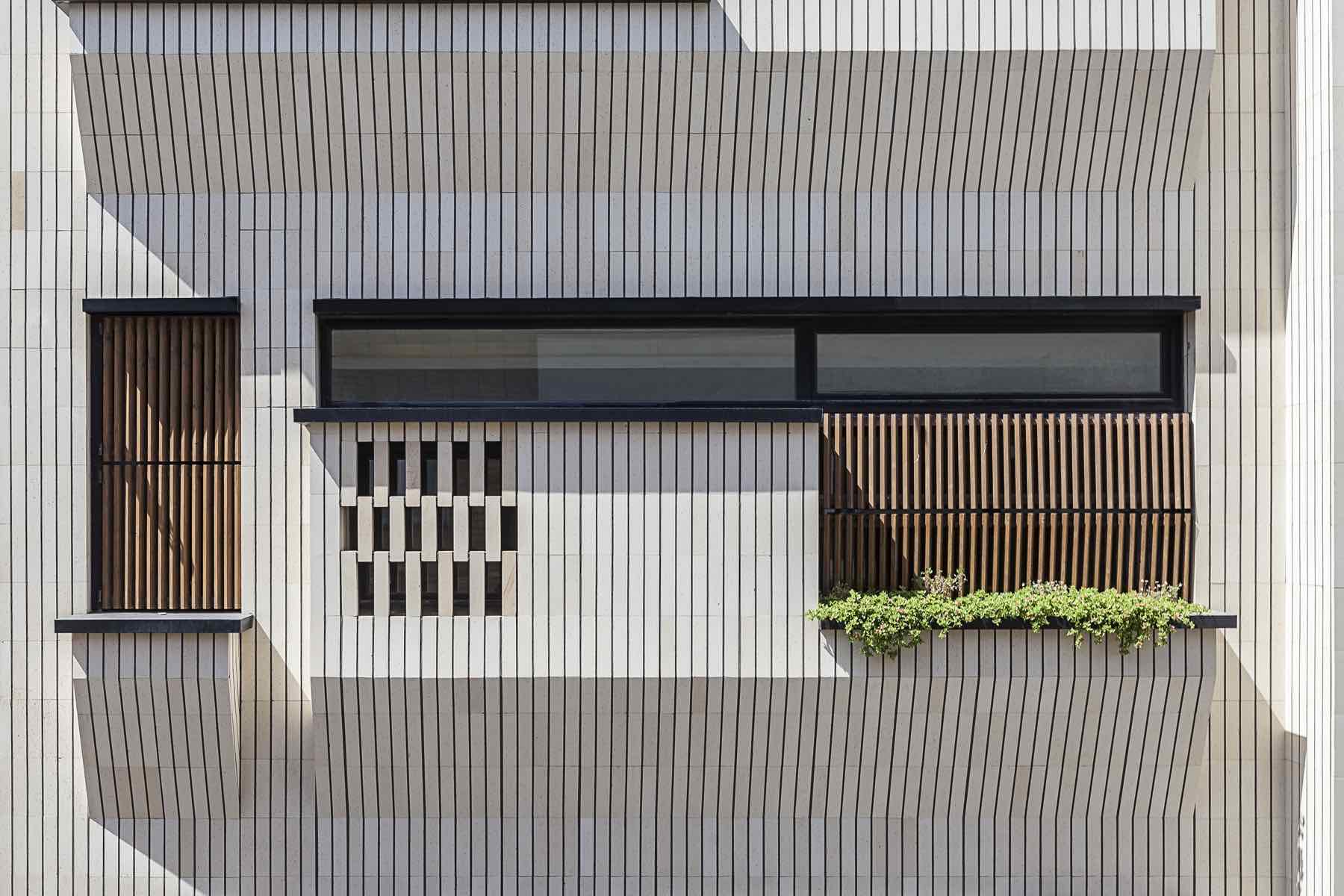 image © Negar Sedighi
The buildings had to have special technical and visual attractions in order to be sold. Therefore, aligning these two goals and identifying the solution for this problem were the challenges of design and ideation. Therefore, the plans were designed with the maximum occupancy according to the standards of the respective Municipality.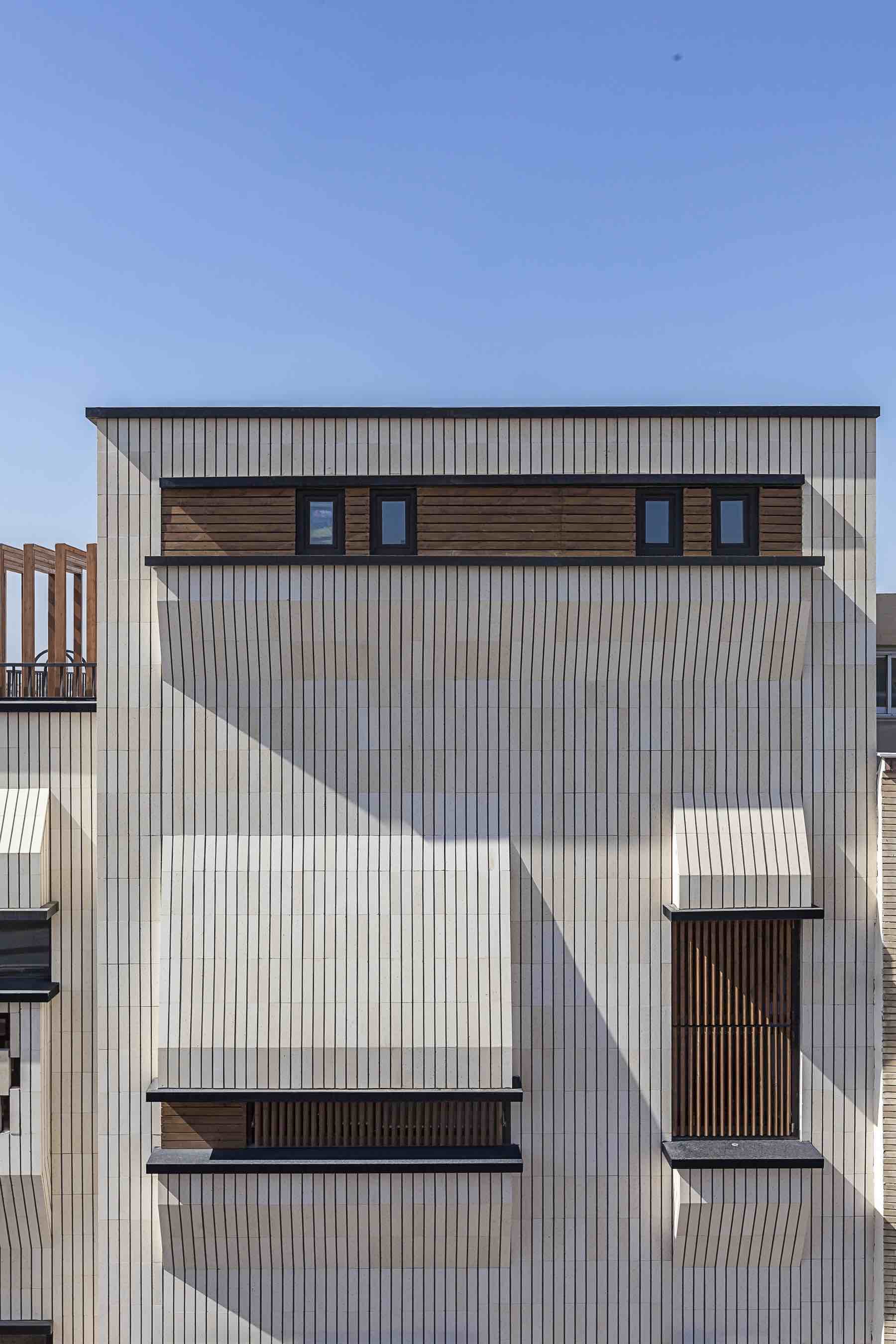 image © Negar Sedighi
image © Negar Sedighi
Given the climate of Isfahan, for the facade design purpose, the translucent surfaces and windows were first specified according to the standards, and then exactly adjusted by Ecotect simulator. To maintain privacy based on the plan, the living room, bedroom and/or kitchen were arranged differently on the shell.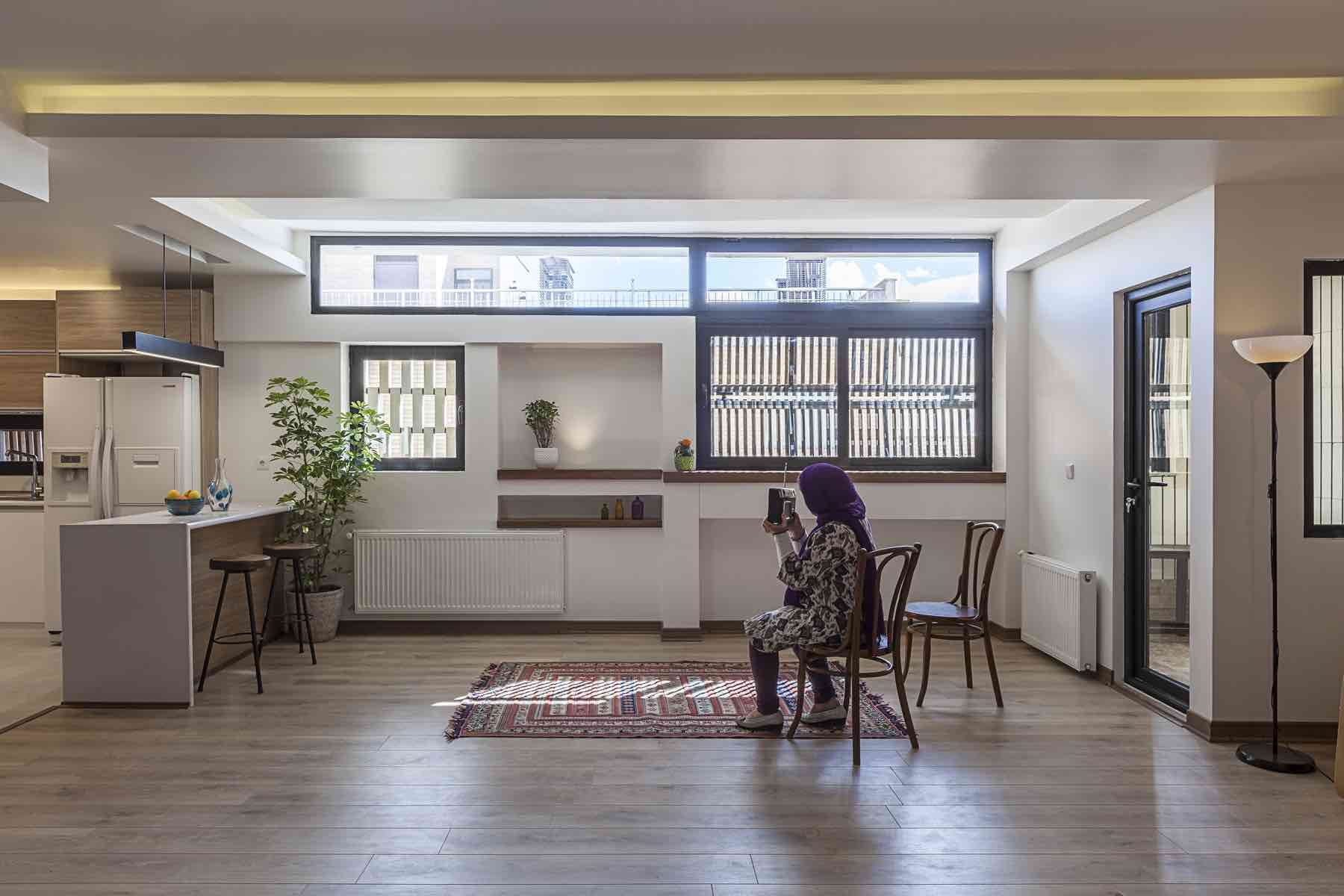 image © Negar Sedighi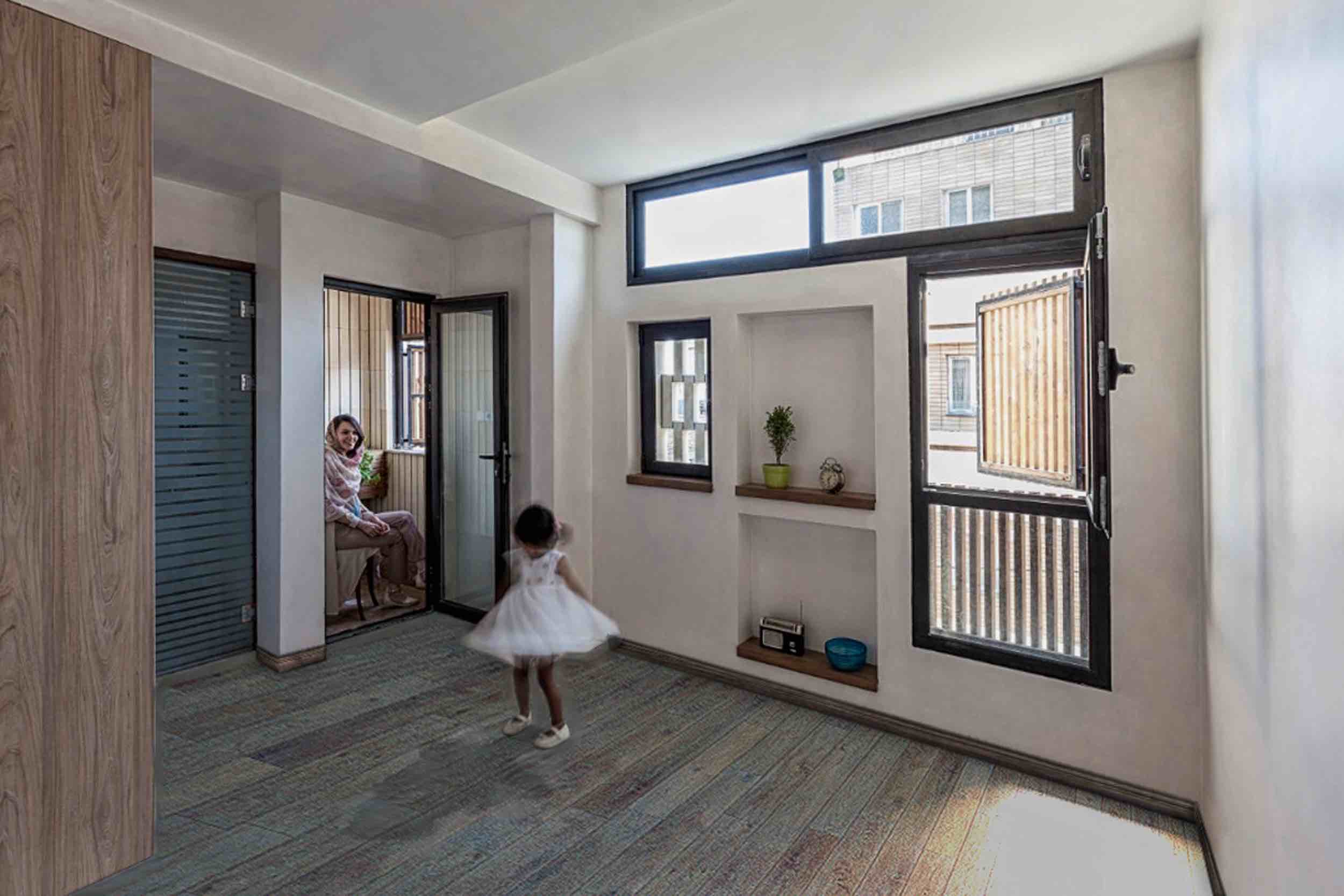 image © Negar Sedighi
In order to prevent extreme entrance of sunlight, a canopy was also designed and verified by Ecotect software, and mobility was added to it manually and automatically. Afterward, to prevent uniformity in the facade shape, distinguish it from adjacent buildings, and build flower boxes in the body in front of openings, dynamic yet simple, modern and perceptible drawdowns were formed. For the interior design, motions and dynamics of the exterior facade were reflected inside the house and plotted the interior design. Niches and corridors in the living room and parents' room were devised as traditional buildings, and an indelible sense was created in a modern space.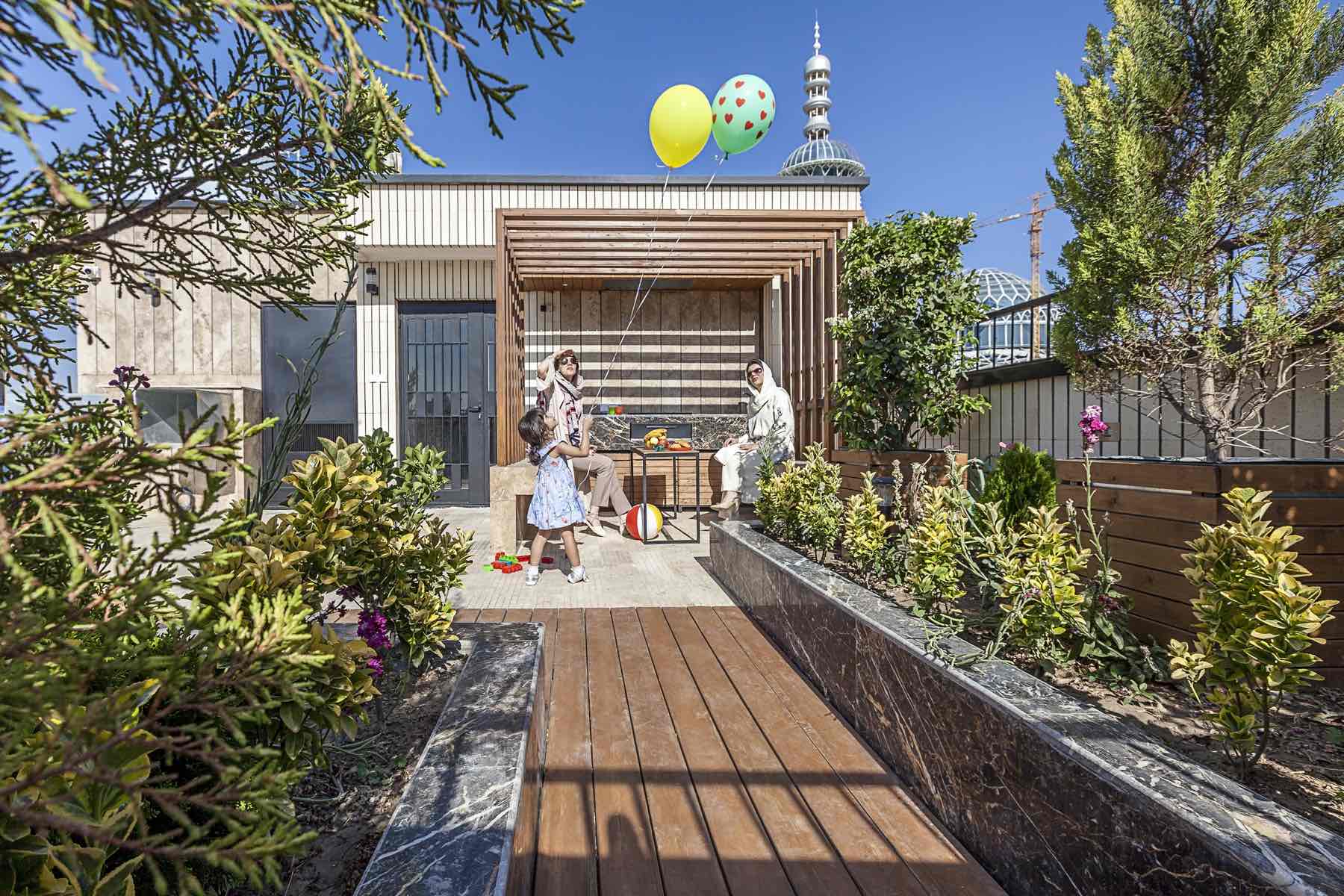 image © Negar Sedighi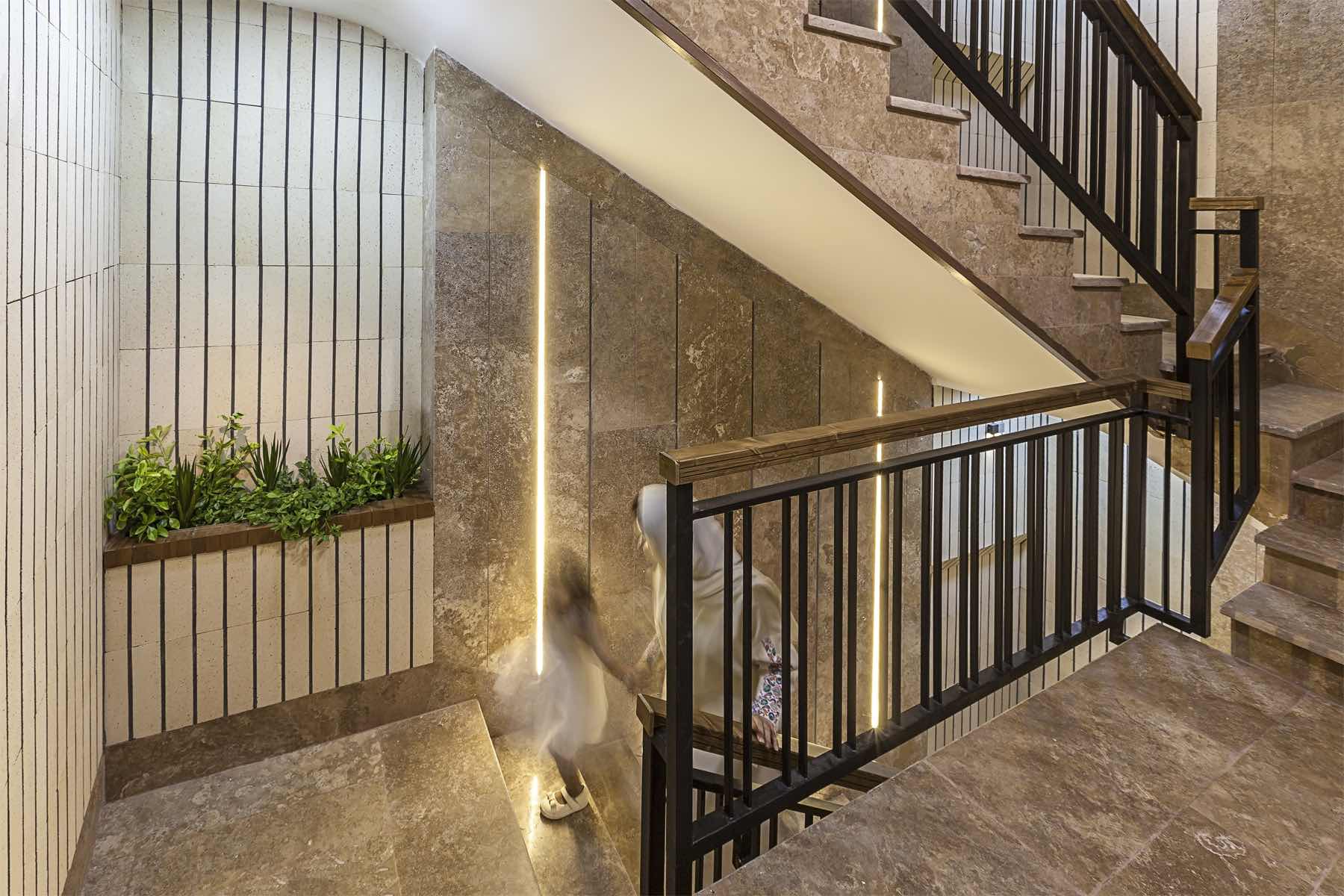 image © Negar Sedighi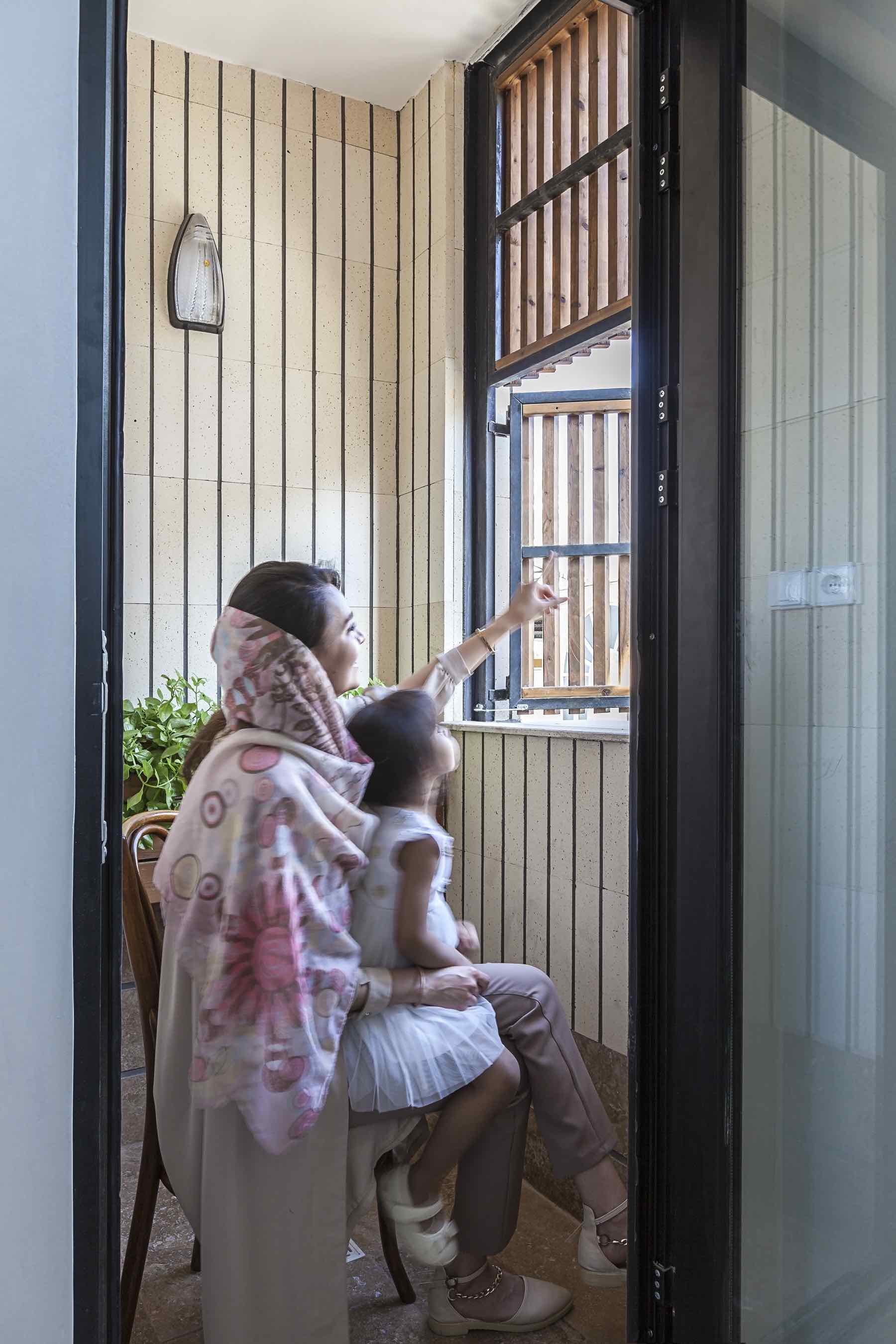 image © Negar Sedighi
---
Architect: Charchoob Architecture Office, Sayed Hamed Jafari
Design team: Azadeh Gaminian
Year: 2019
Area: 620 m²
Construction: Gholamali Shafiee, Sayed Hamed Jafari
Client: Drs.semsarzadeh
Photographer: Negar Sedighi
---