The Tehran based architectural practice Alireza Mashhadimirza has designed "30-Houses" that located in Darband, Tehran, Iran.
Architect's statement: "30-houses" has been located in Darband area in a triangular site plan which is an 8-story building; 5-storey of residential, and another 3 story of public areas for main entrance, lobby and other services. In overall, 30 residential flats cover 7600 m2. As a result of the slope of the site, east side seams to be 6-story and the west side to be 8-story. Due to the large size of the building, it has been broken into smaller cubes of various sizes and negative spaces between the cubes has formed the green terraces.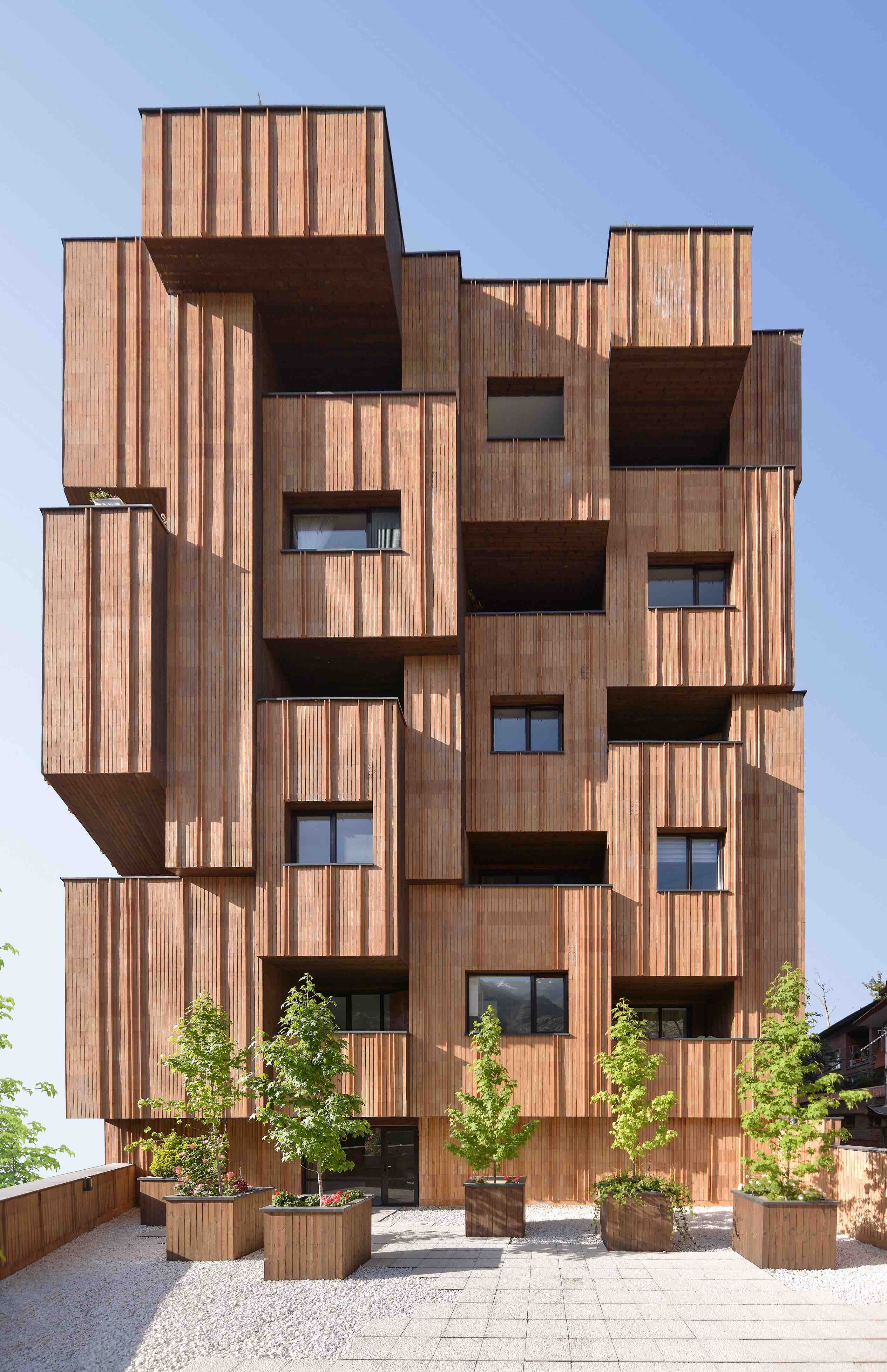 image © Saeid Asgari
This random pattern has shaped the interior spaces as well. It has additional value for the project interior planning to be outstanding and not ordinary as all other conventional algorithmic planning.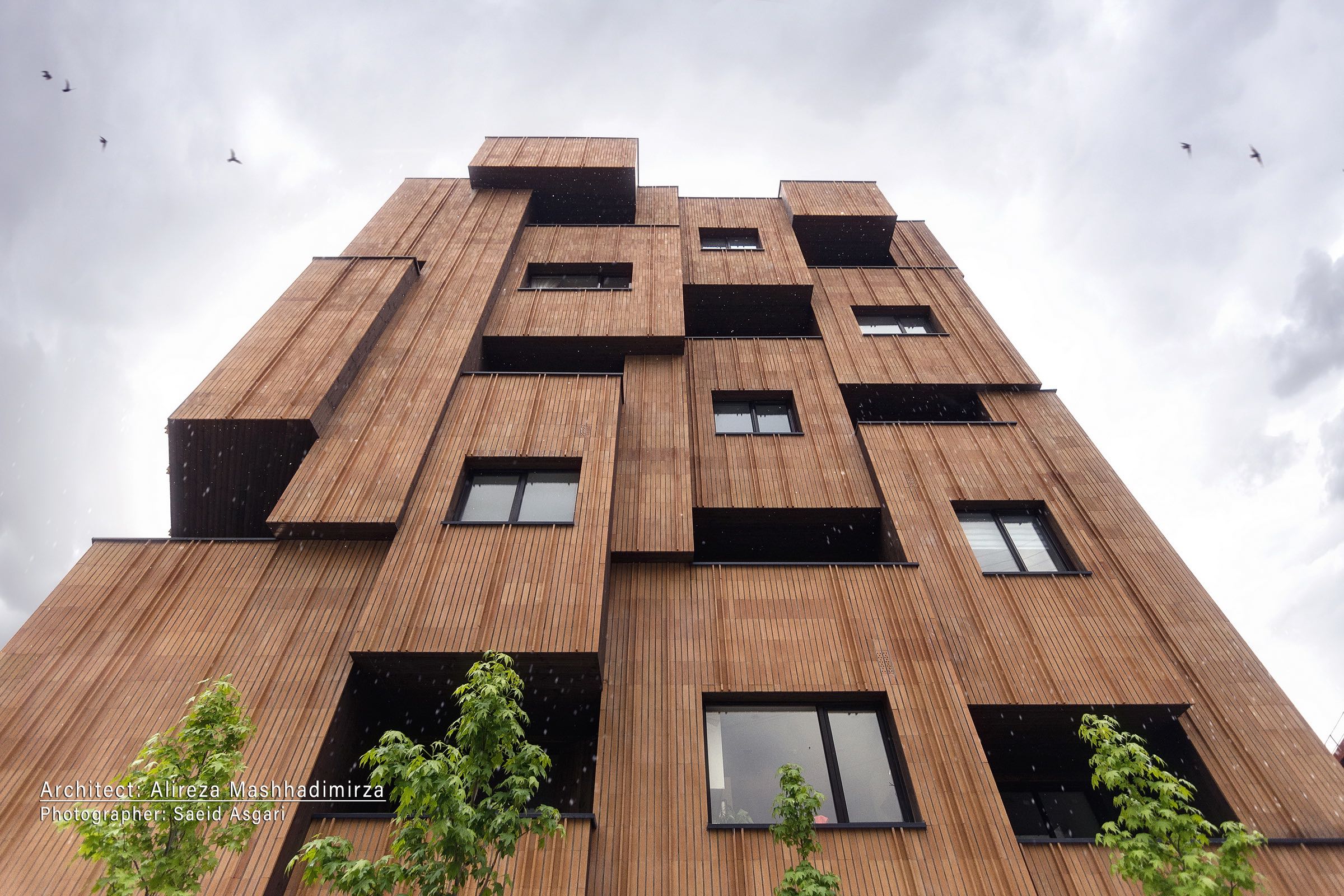 image © Saeid Asgari
Respecting to the old local architectural context of the area which was mostly brick building, designer was eagerly interested in use of brick as this material could represent identity, and attract the attention to re-use brick and revive the identity of the area.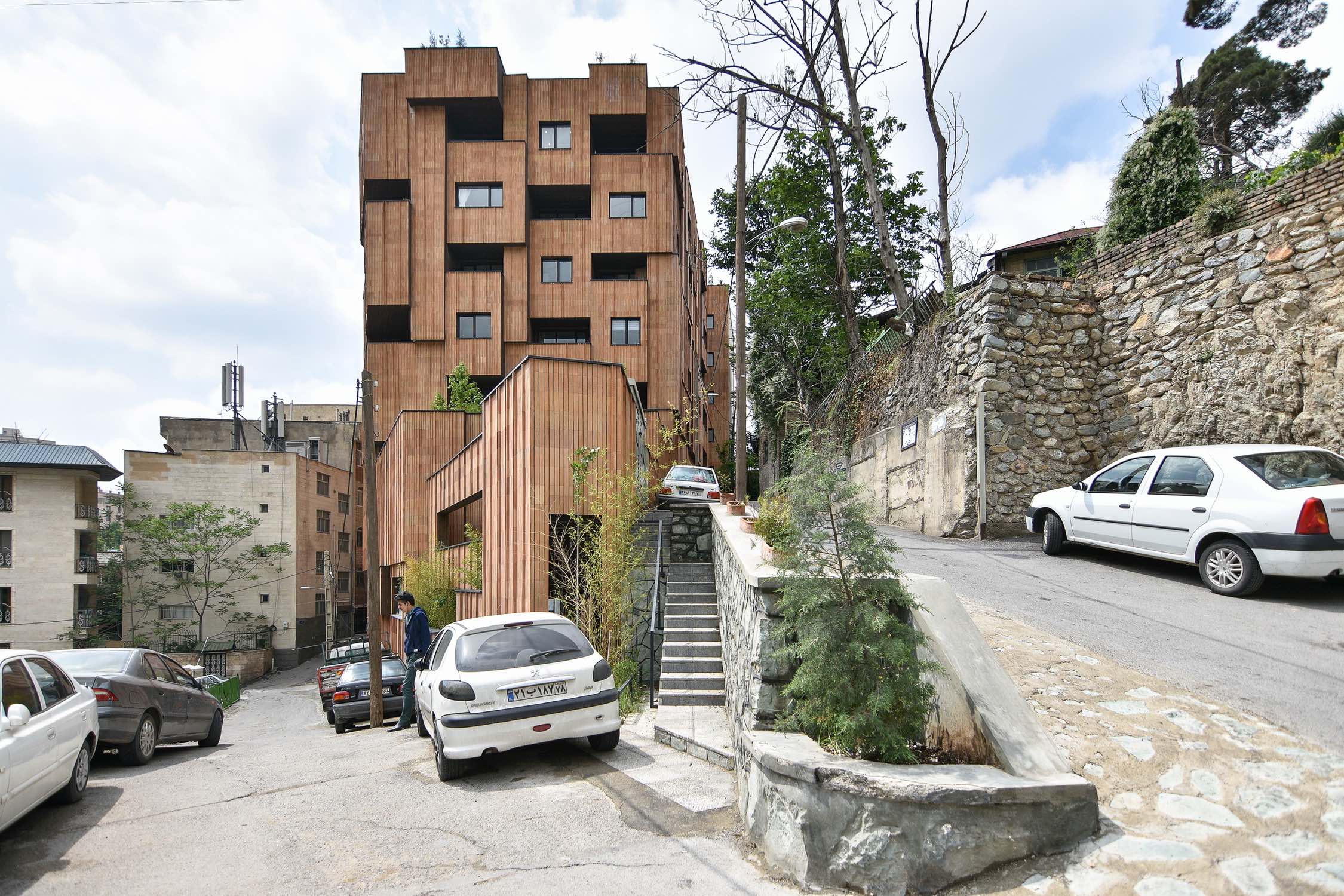 image © Saeid Asgari
There were two types of 7cm*33 cm and 3 cm*33 cm bricks used vertically with vertical lining of 1cm thickness. This mentioned texture has not only created this contextual facade beauty and shading, but also assists that bricks would be installed without cutting.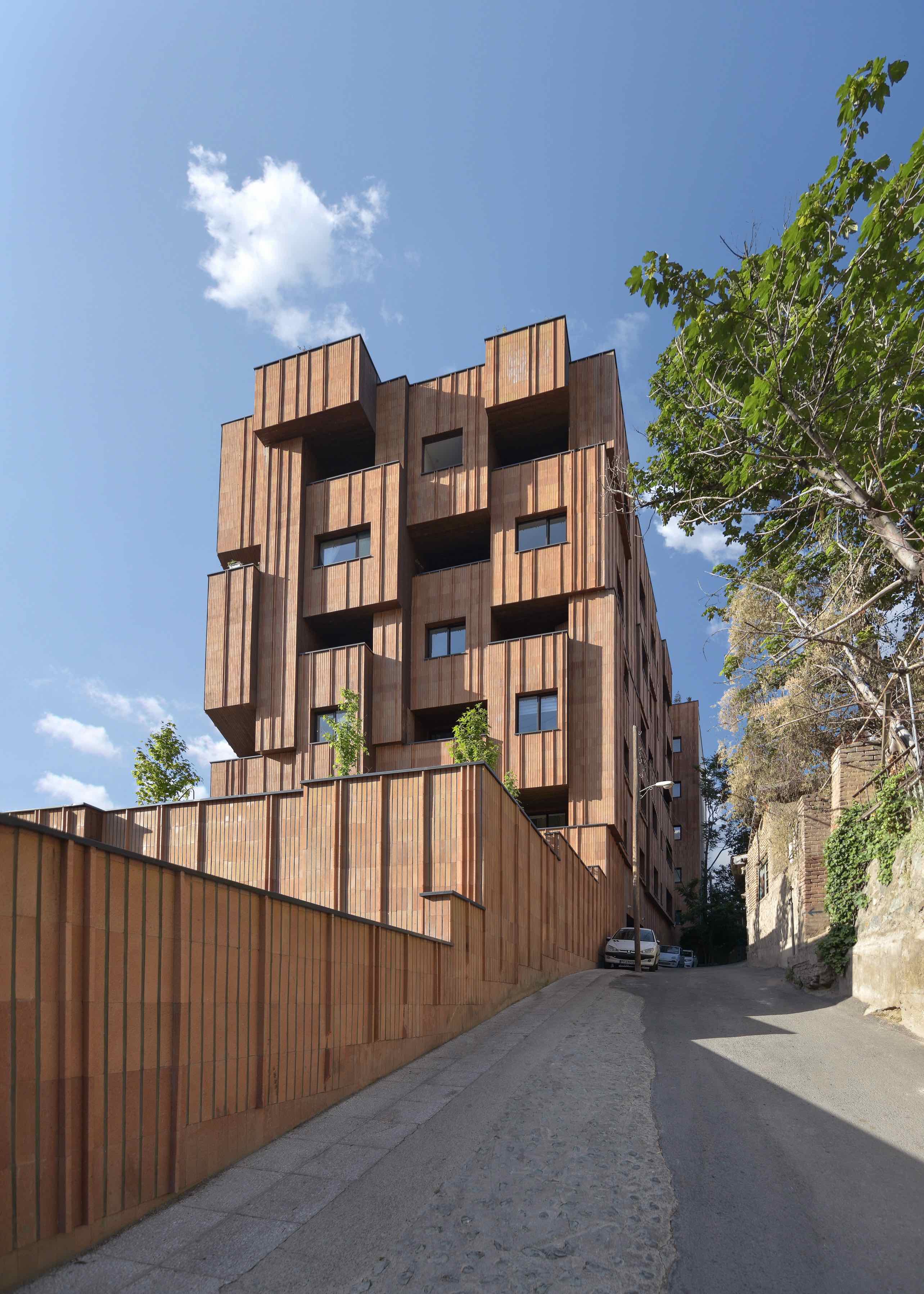 image © Saeid Asgari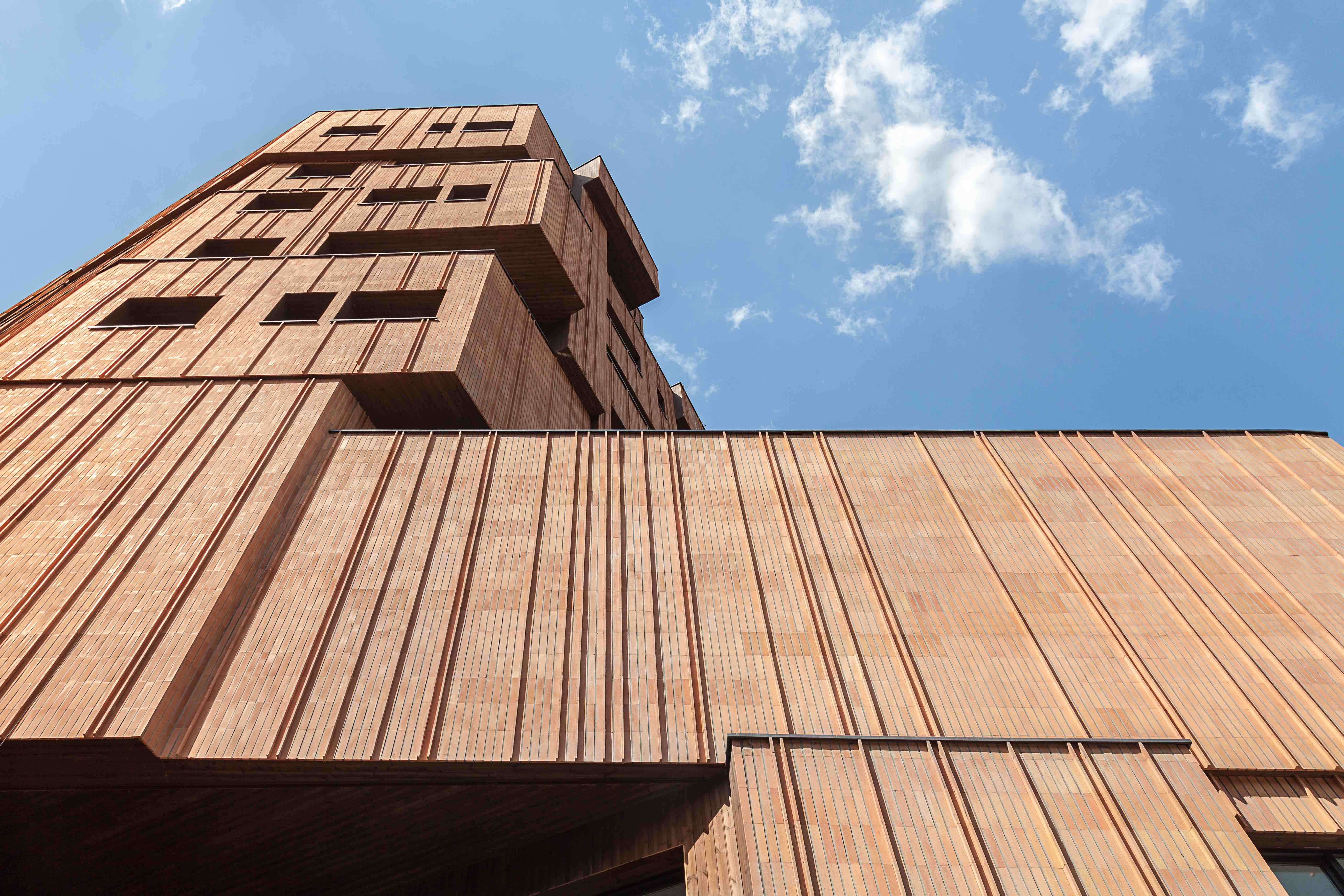 image © Negar Sedighi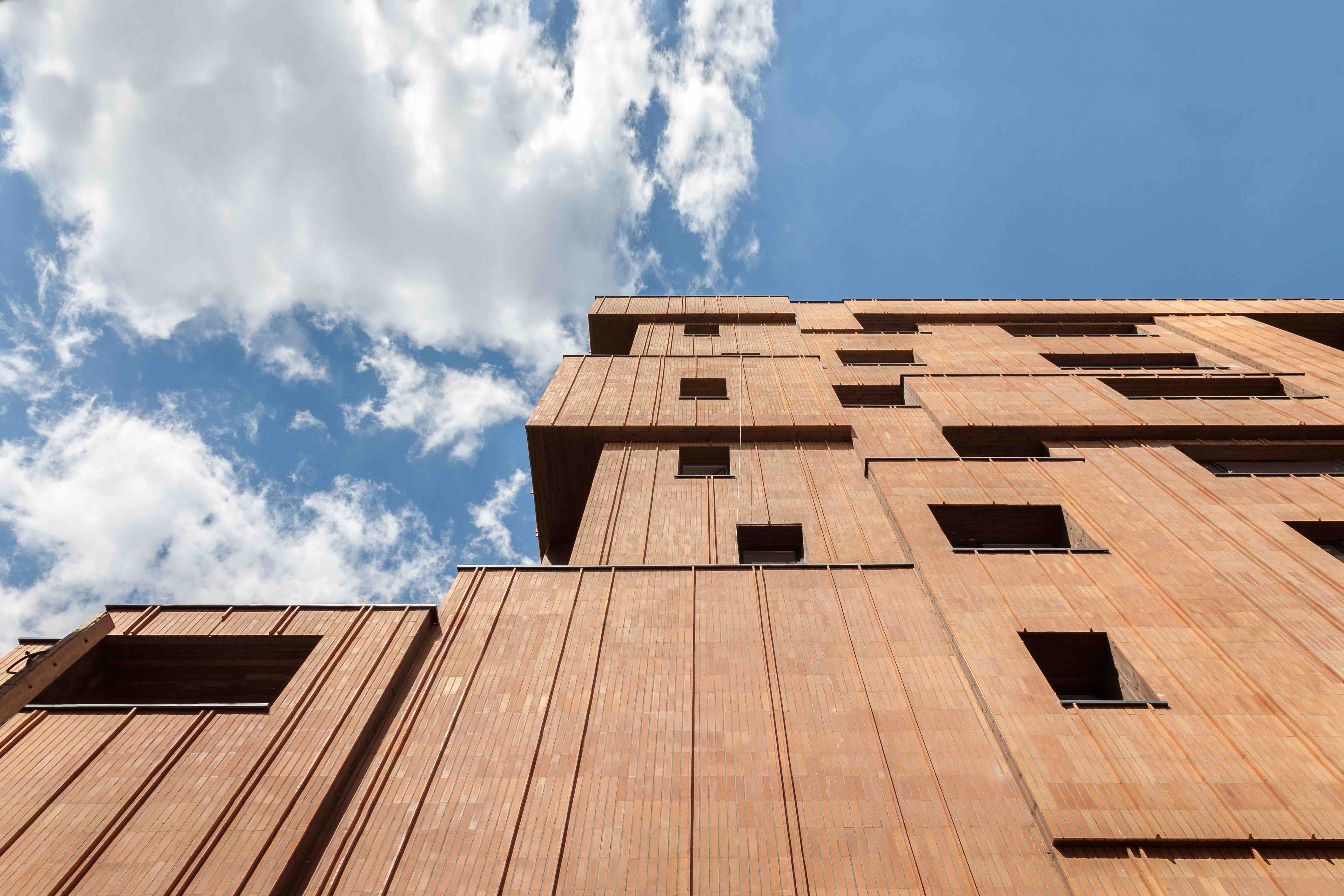 image © Negar Sedighi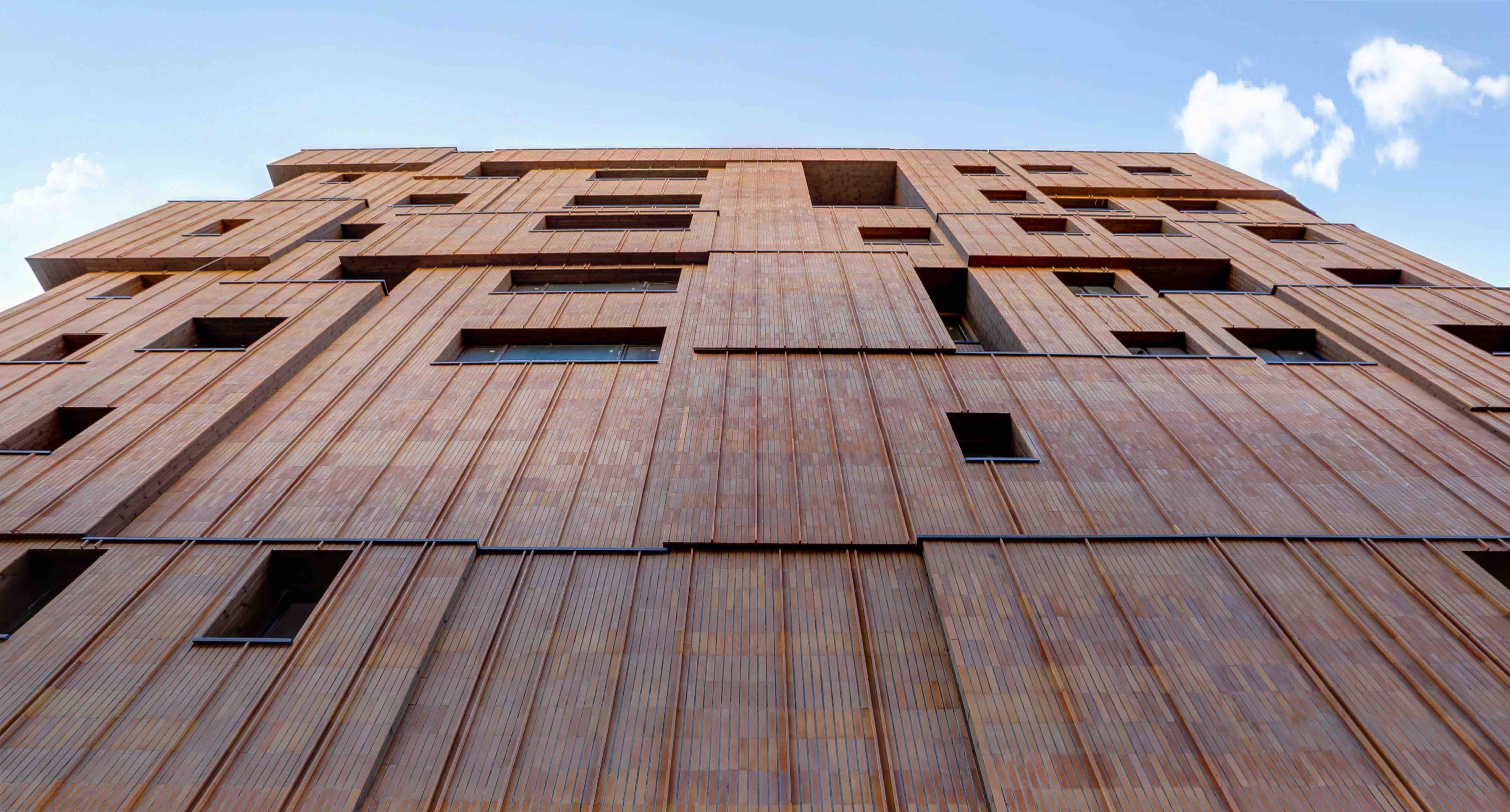 image © Amirali Qafari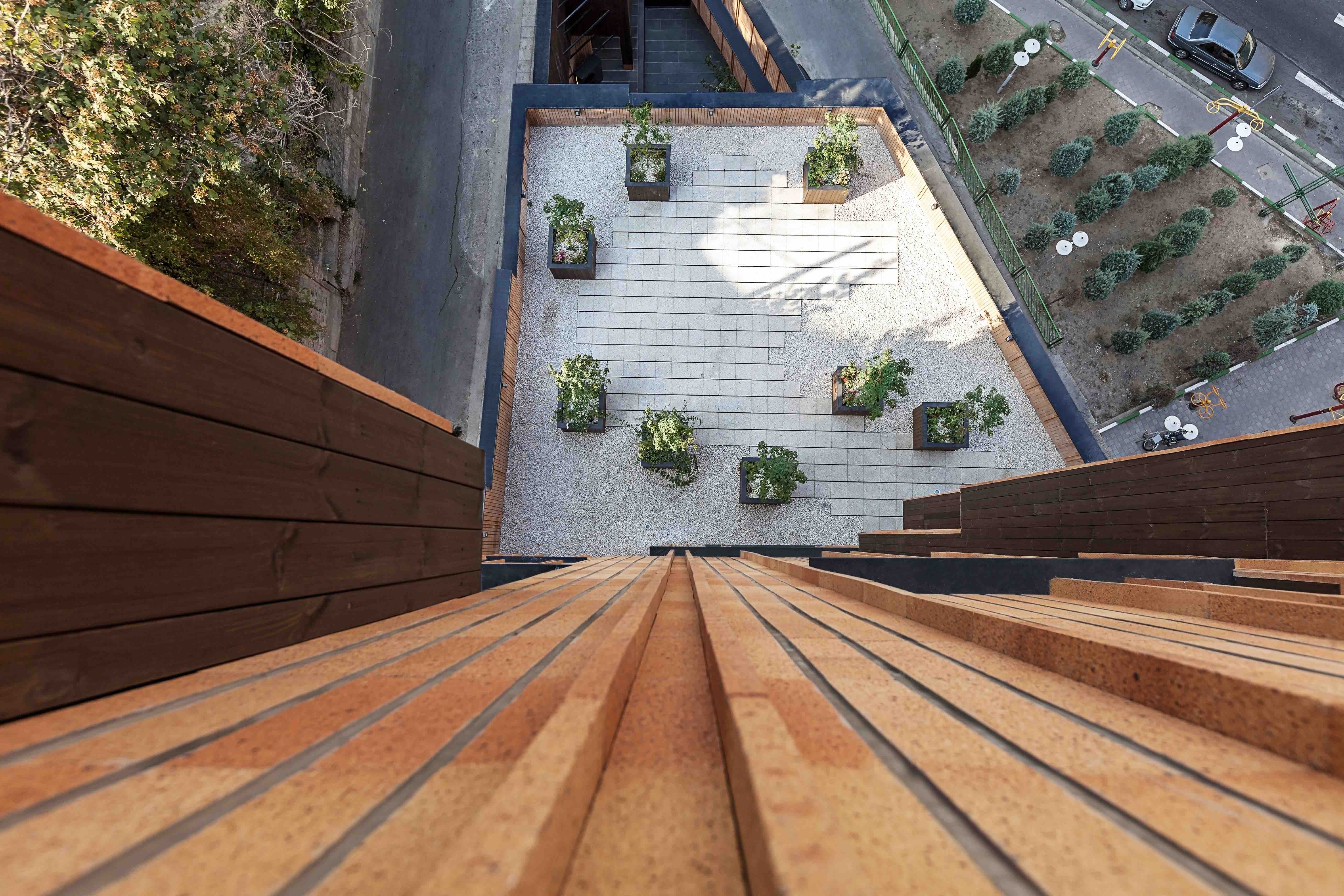 image © Negar Sedighi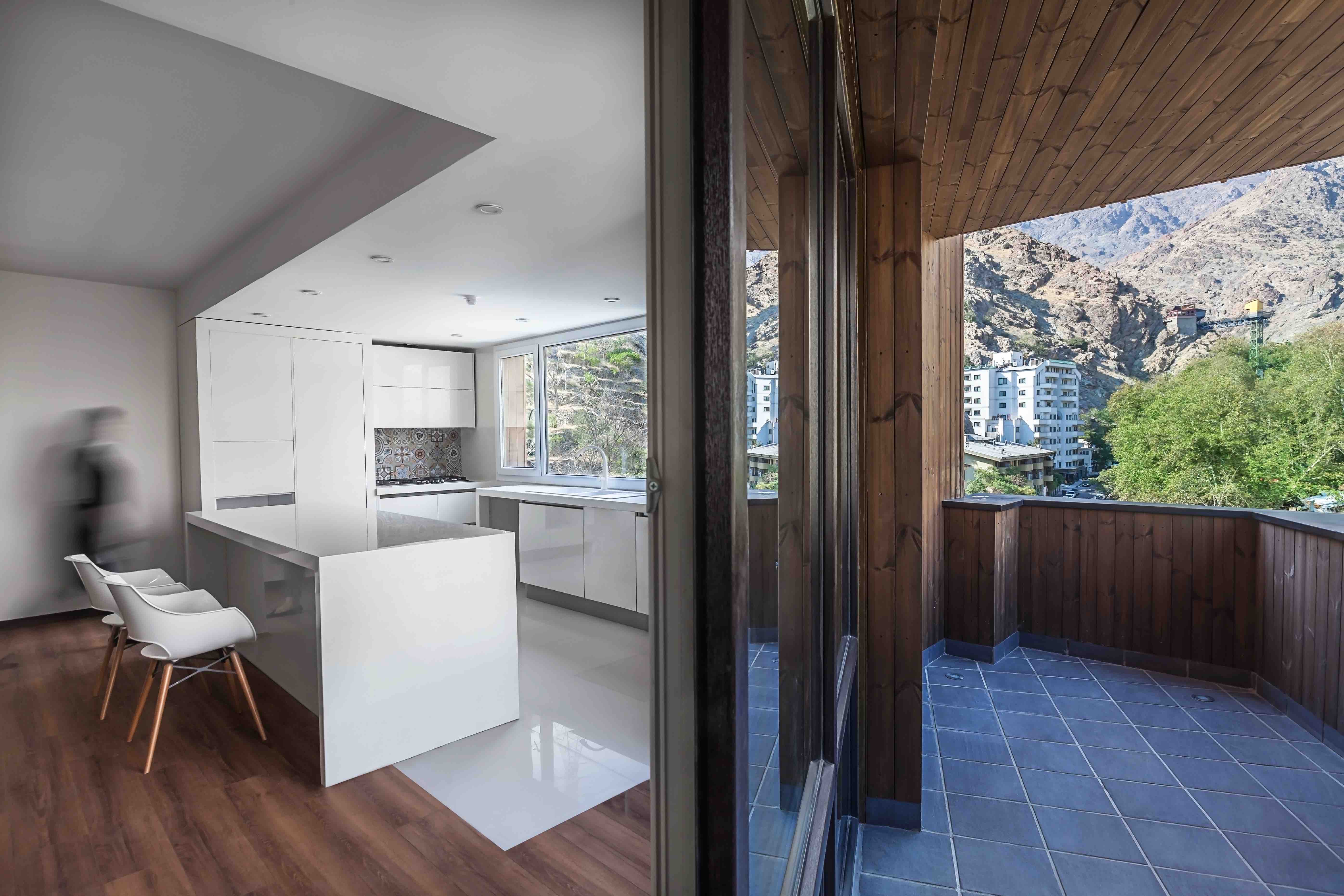 image © Negar Sedighi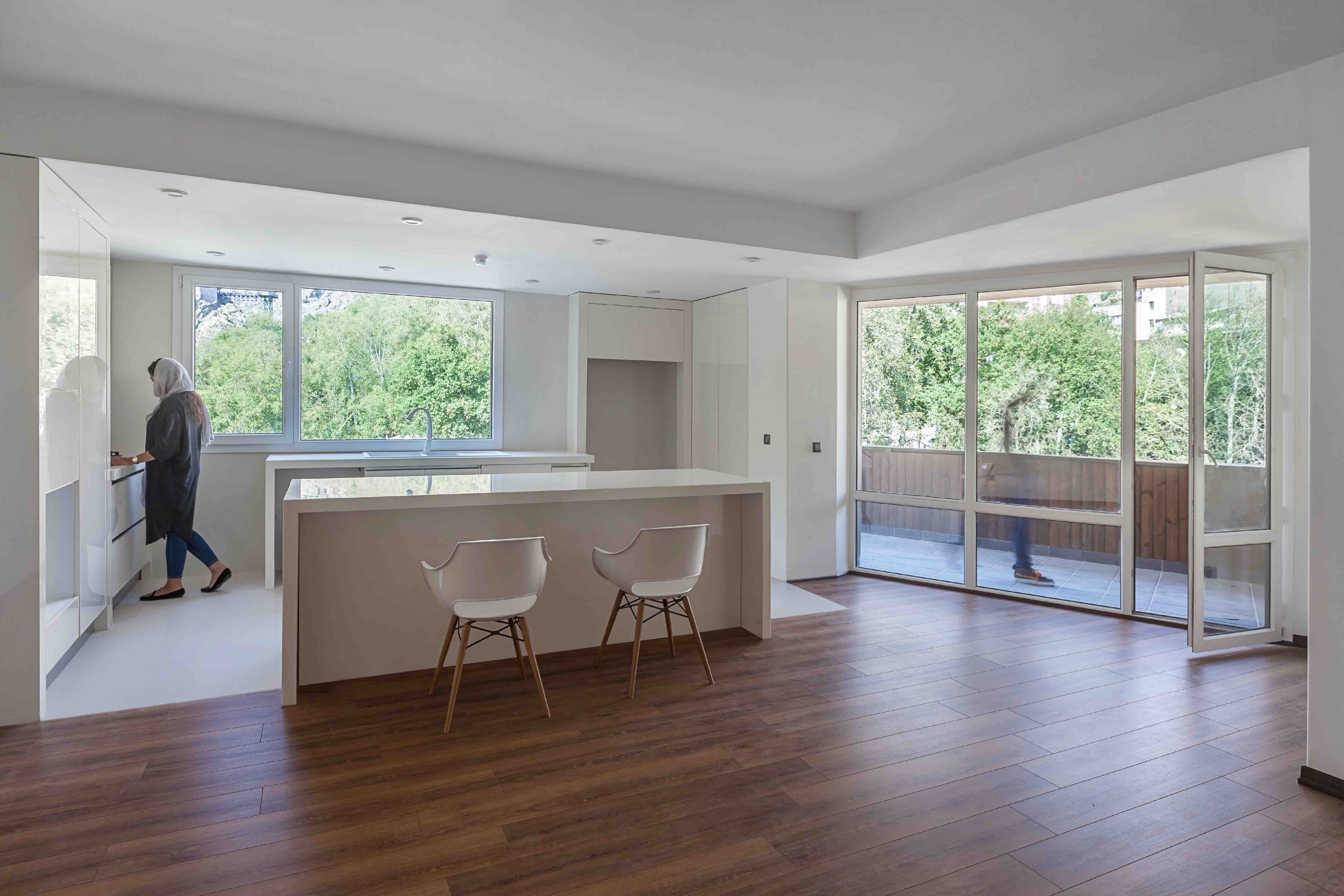 image © Negar Sedighi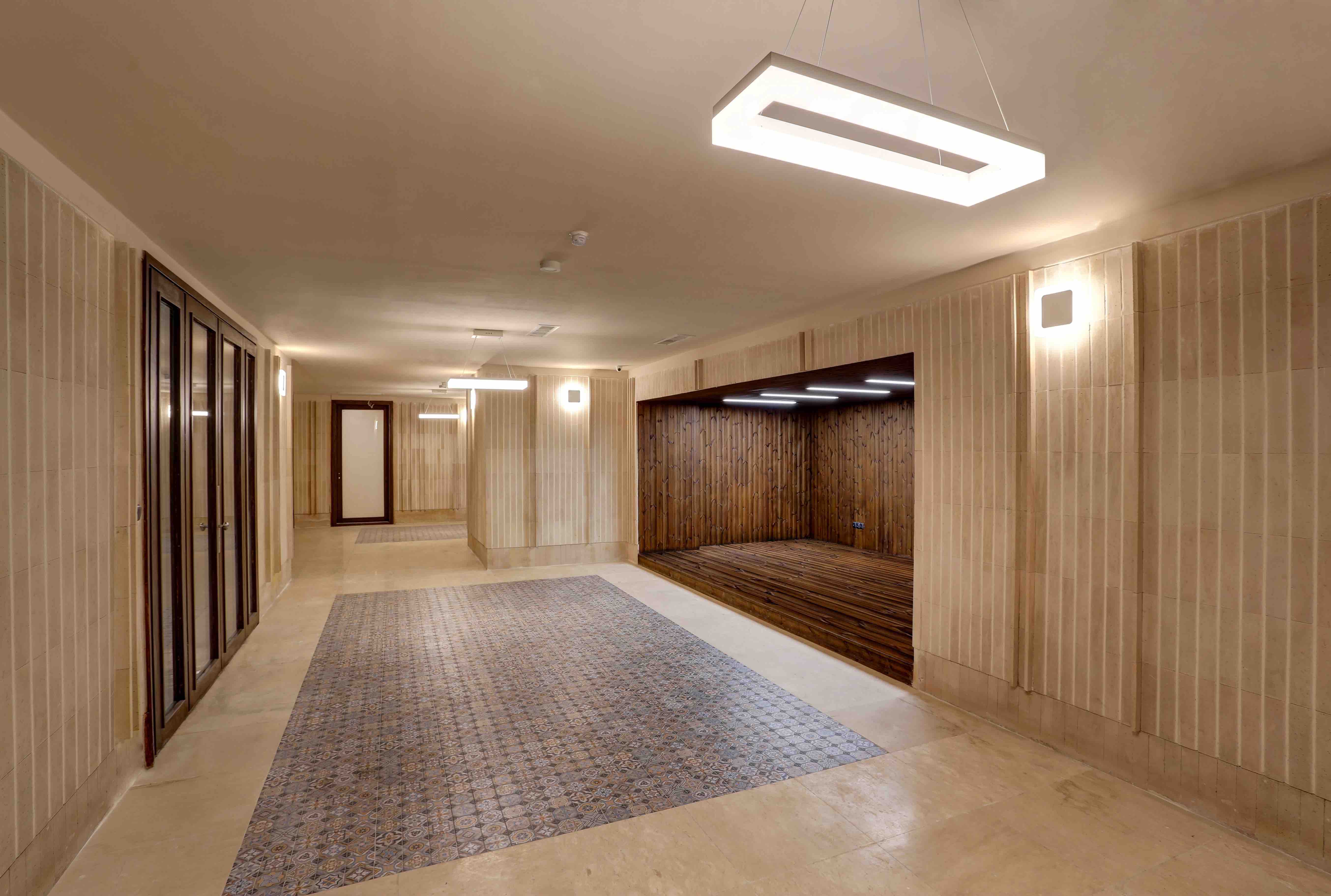 image © Amirali Qafari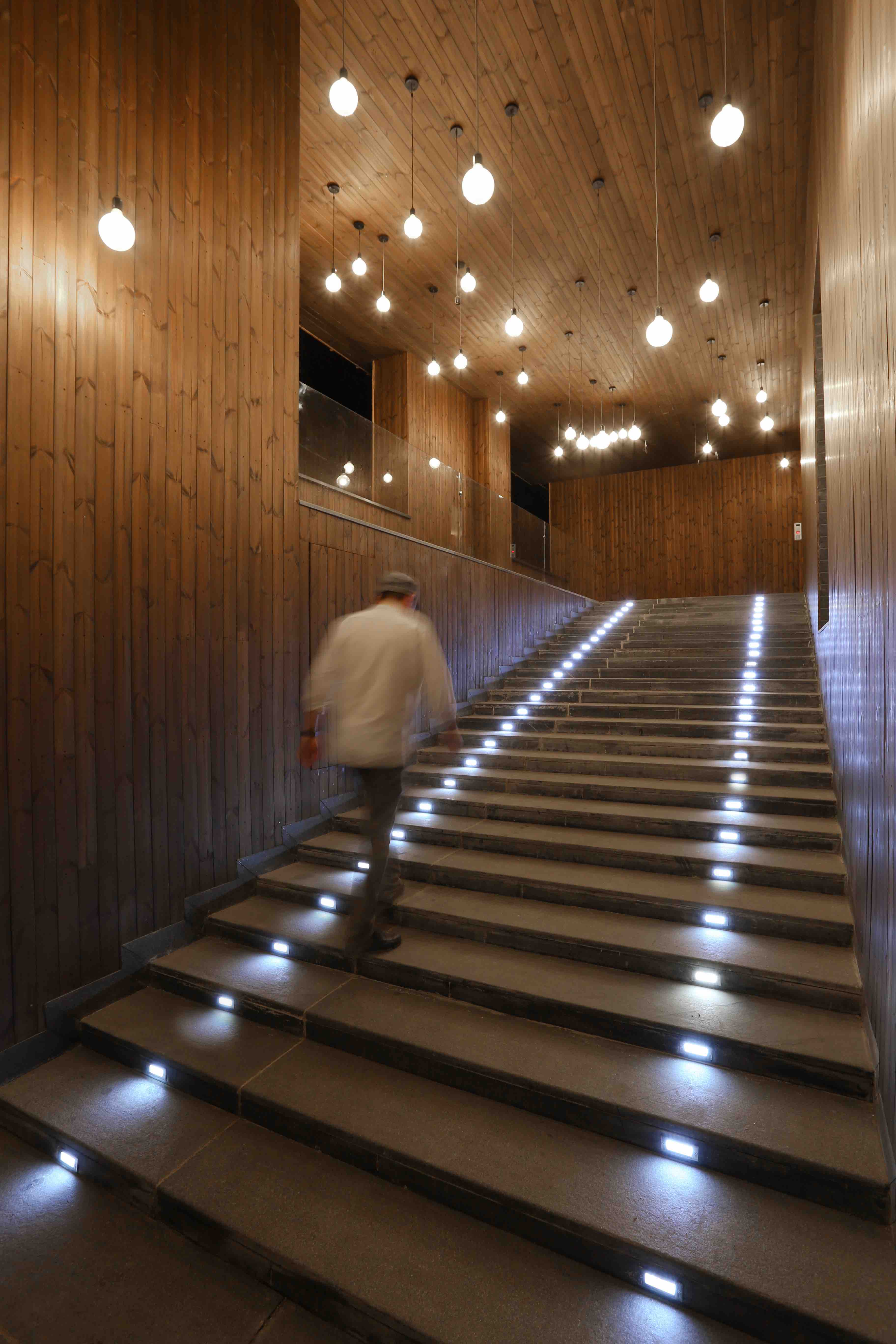 image © Amirali Qafari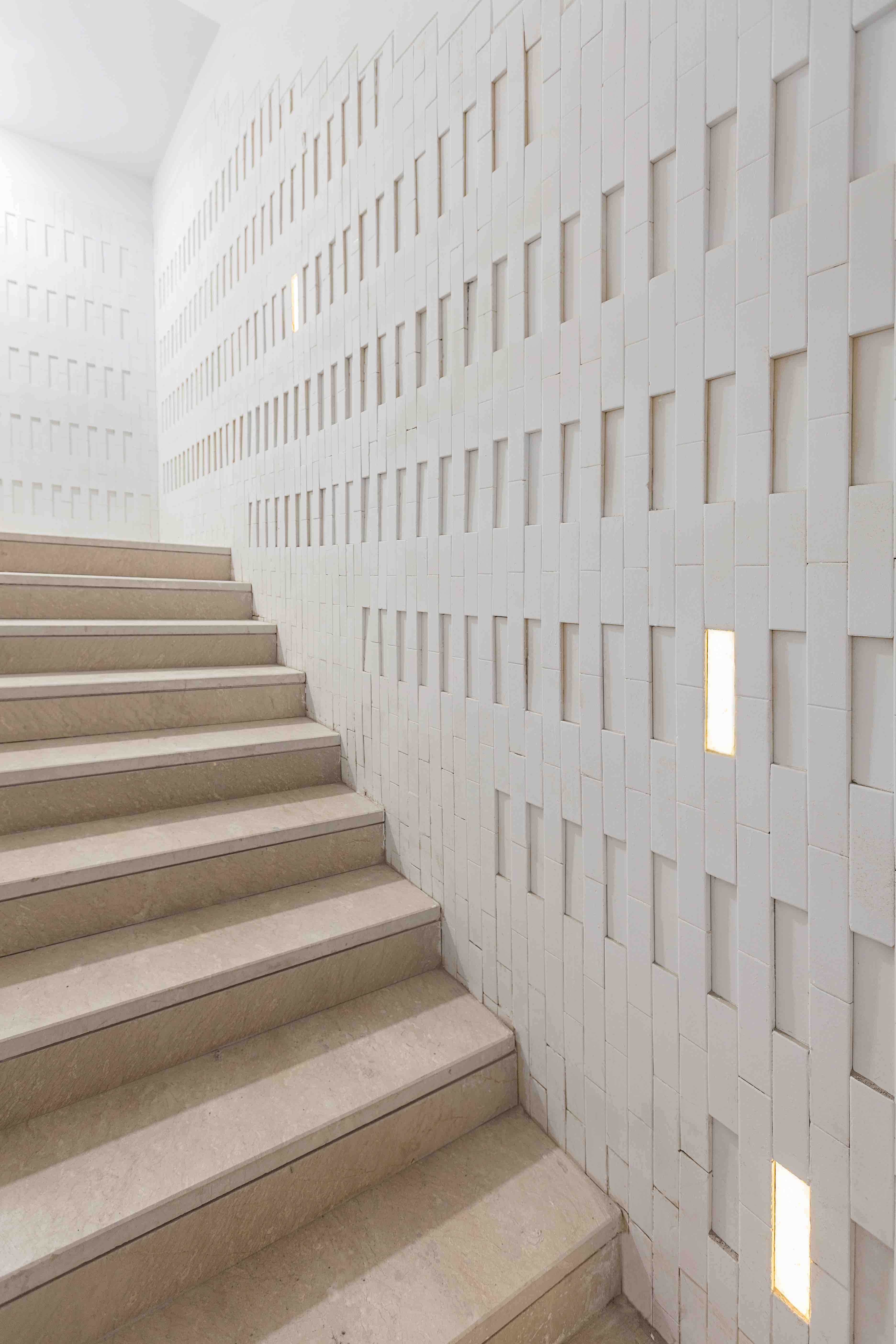 image © Negar Sedighi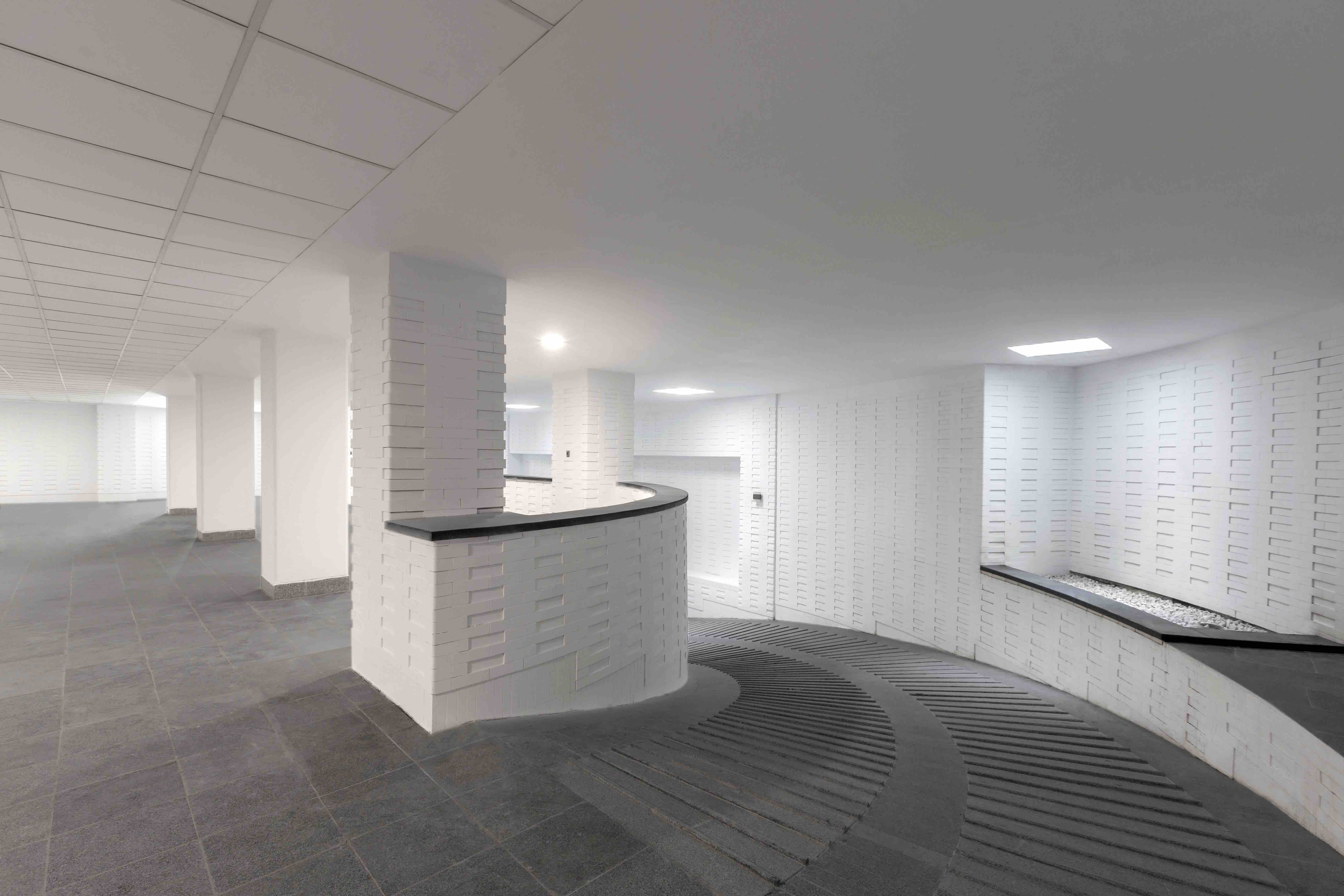 image © Negar Sedighi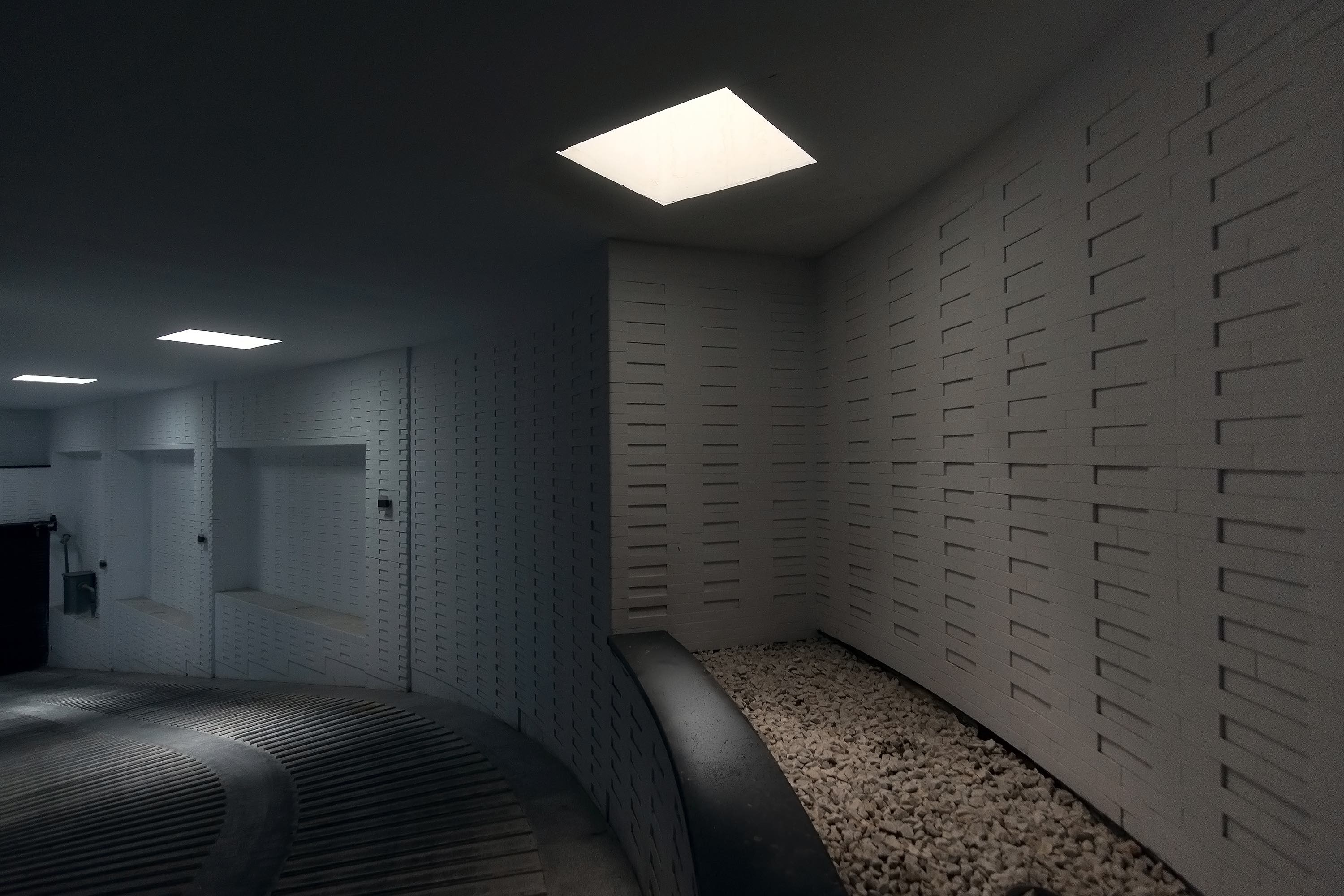 image © Negar Sedighi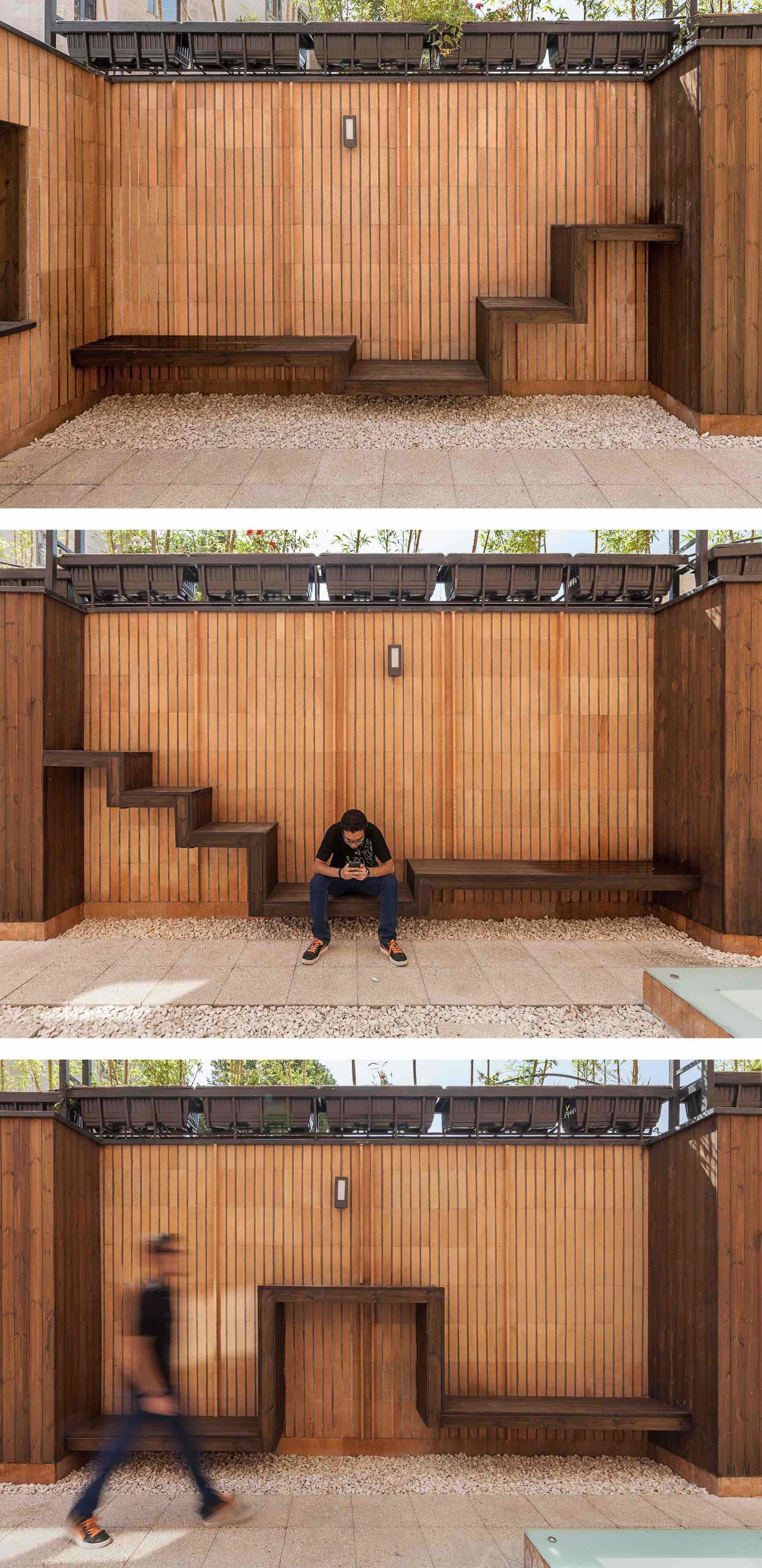 image © Negar Sedighi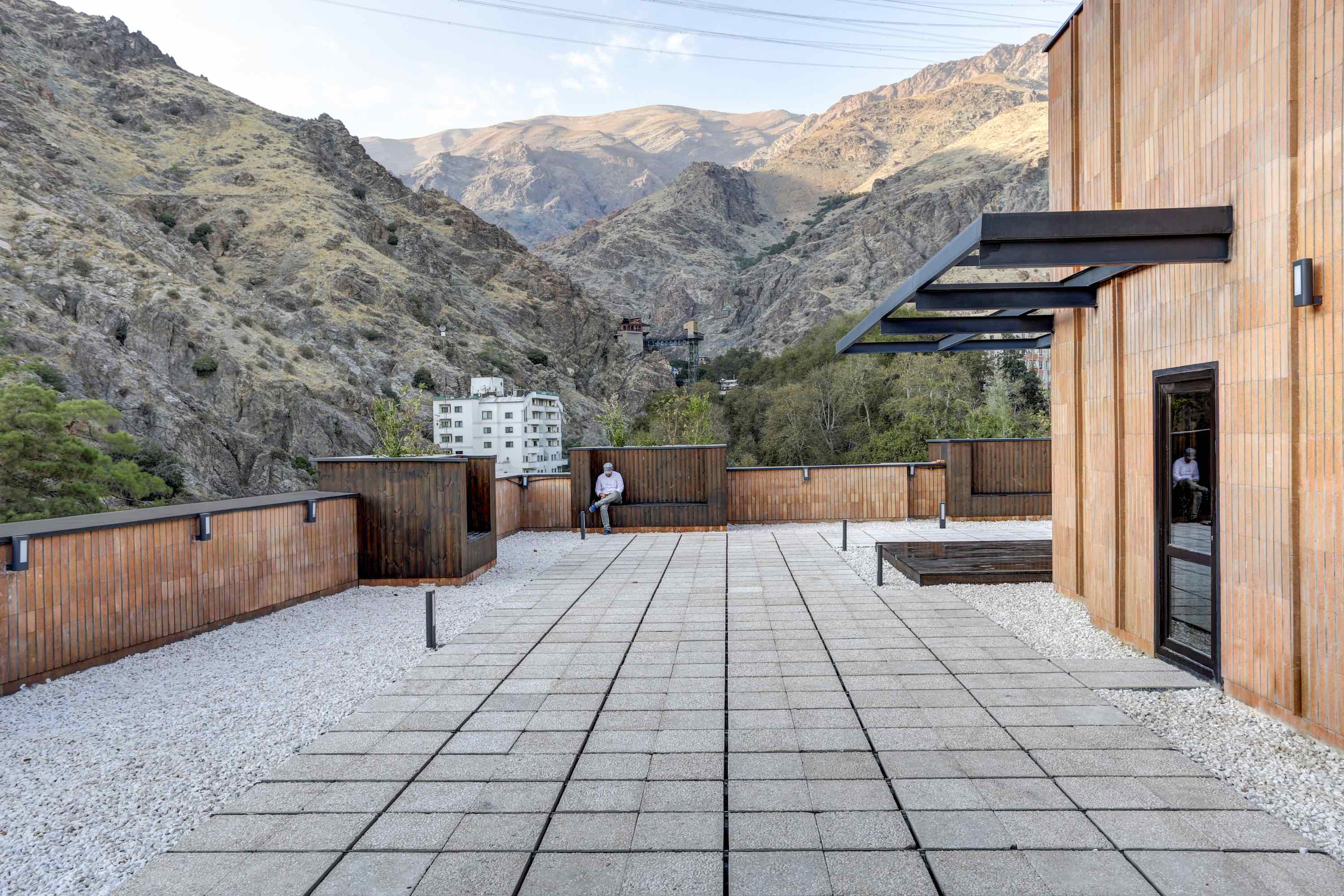 image © Negar Sedighi
---
Architect: Alireza Mashhadimirza
Location: No 20, Miri street, Darband, Tehran, Iran
Collaboration: Ramón Vallejos
Project year: 2012 - 2017
Area: 7600 m²
Photographer: Saeid Asgari, Negar Sedighi, Amirali Qafari
Client: Jalil mozaffari and partners
Design assistant: Payam Talebi, Hamid Zinsaz, Maani Shabanzadeh, Amirhossein Rafati, Parastoo Noroozi, Zahra Poorhadi
Structural design: Koorosh Safaei
Executor: Siyavash Damiriyan
Mechanical Design: Hosein Monfared
Mechanical supervisor: Barzin Qaffari
Electrical supervisor: Farzad qolooei
Landscape consulting office: Emdad giyah Iran Group
---